It wouldn't be Iowa if it didn't include visits (and photos) of tractors…….and a few other things, like the cool old truck and gas pump in this yard.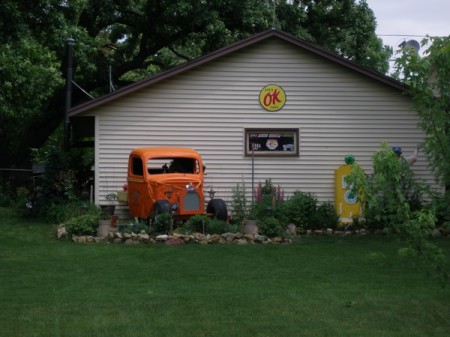 We stumbled into the museum in Charles City, home of Oliver tractors.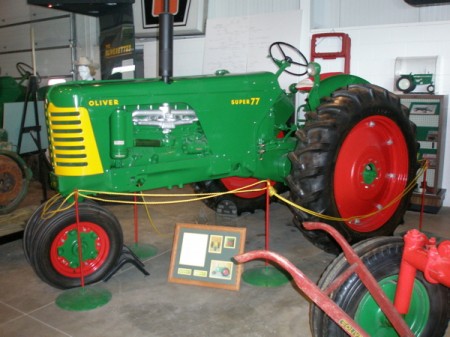 How lucky!?!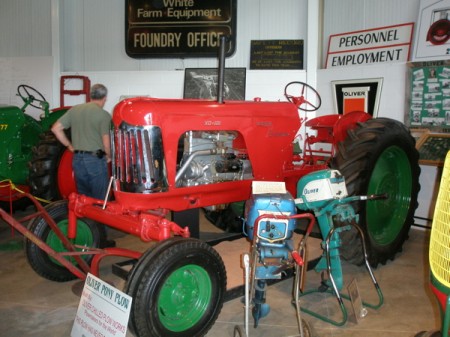 They do have kind of cool front ends.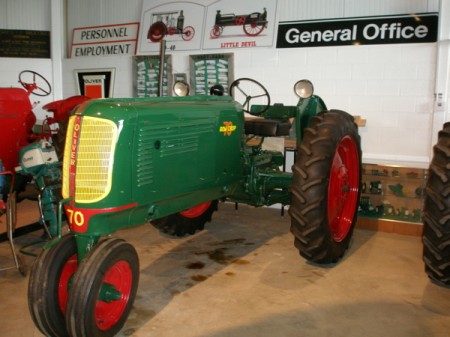 I don't know about the red rimmed tires, though.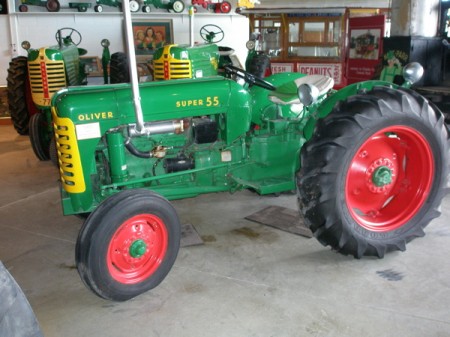 Or, I guess you could have a yellow Oliver.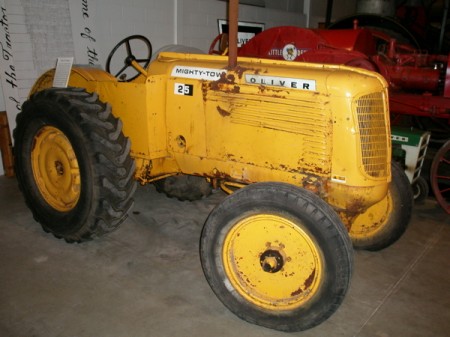 Here's our new friend Leo (and Bob), showing us some of his John Deere collection.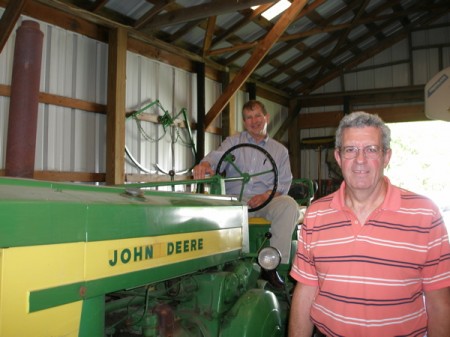 This is a cool old Farmall.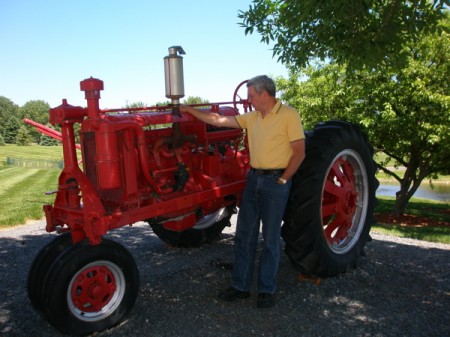 Another Farmall, outside a restaurant called The Iowa Machine Shed.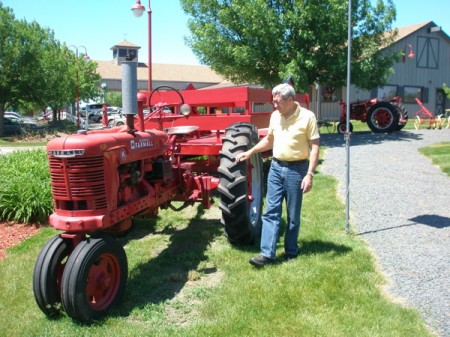 Now you're talking Bob's language again–John Deere. Think of the hay rides we could give if we had that trailer!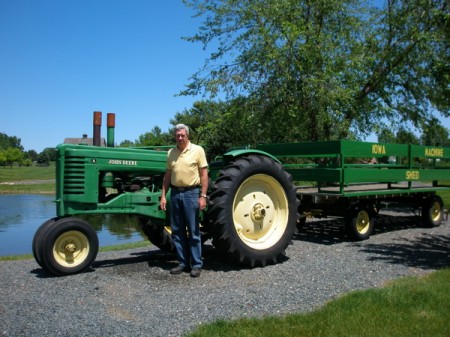 This old fire truck reminds me of my earlier life.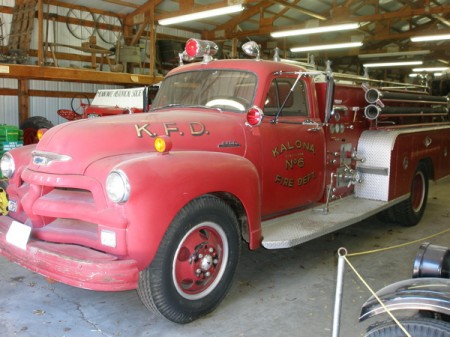 More green and yellow. Do you know there are even paint colors called "John Deere Green" and "John Deere Yellow?"