We're recently started a new session of Secret Pal at our guild.  We're into our second month and I've already gotten six blocks!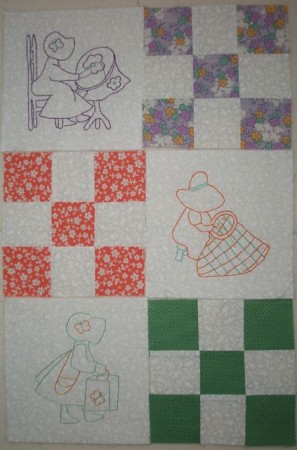 The blocks are sooooo charming!  And Sue is so industrious.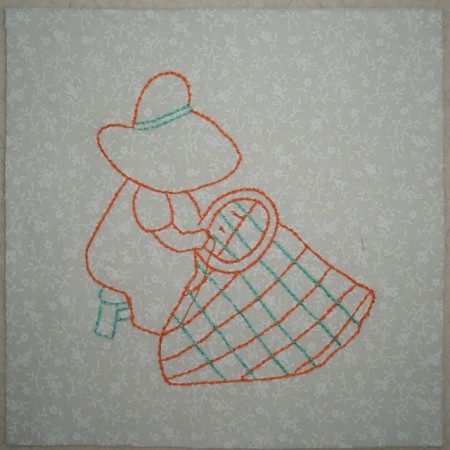 She spends a lot of time working on her needlework. I love that there's a little bit of thread hanging loose!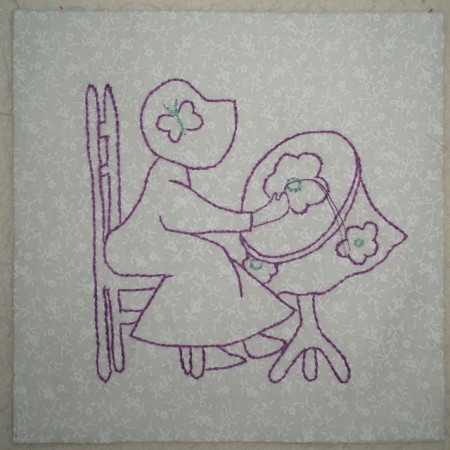 But when Sue needs a break, you can see she takes her Anna Lena shopping bag and heads to the store!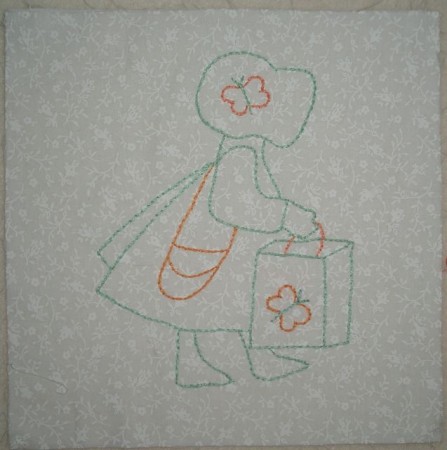 The blocks are so beautifully done.  Thank you, Secret Pal!