Finally, I can tell!
Back in April, I had a crew here from Quilts and More magazine, doing a photo shoot in my studio! It was incredibly fun.
The crew included Adam and Joe….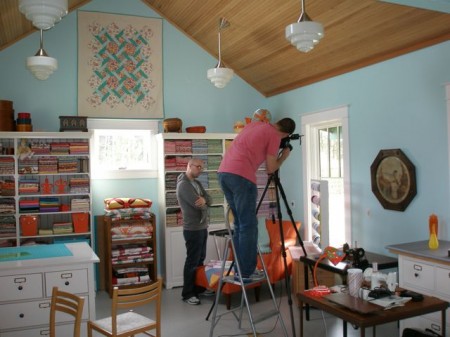 …and Elizabeth.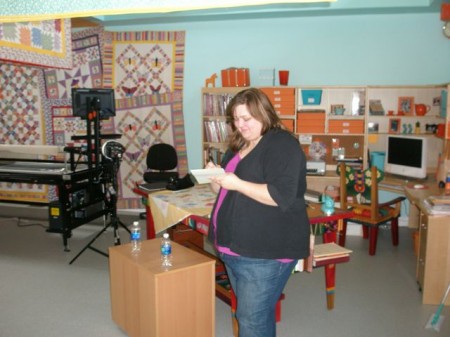 Sometimes Joe was my stand-in. Imagine having a stand-in!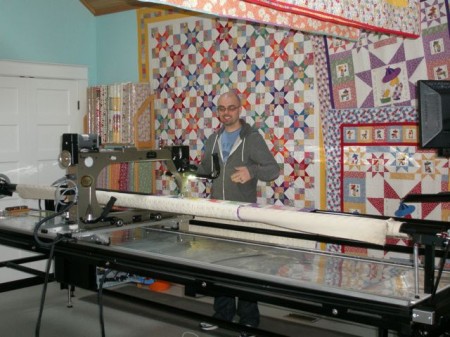 Sometimes I had to do the work.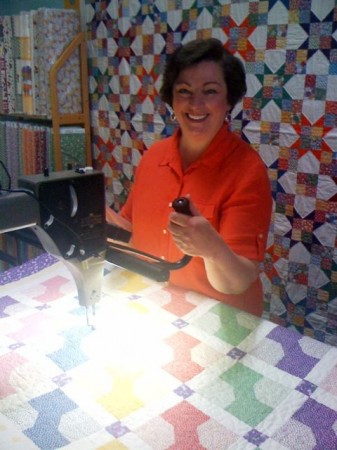 It was fun to peek over their shoulders and see how fantastic their photos are.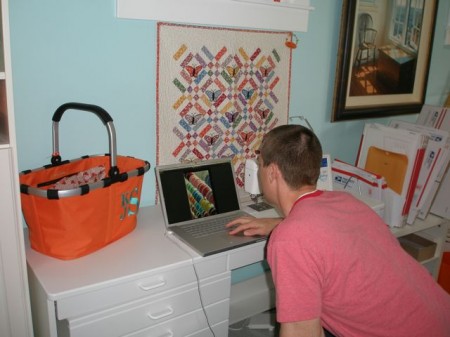 Now the magazine is finally out. It's on newsstands now, or you can order it from me.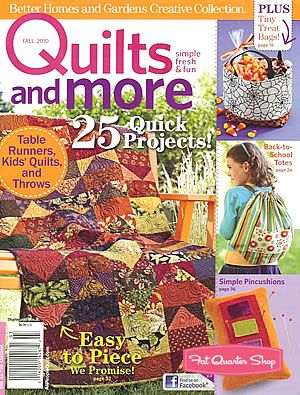 It has the Getting to Know Karen Snyder feature written by Linzee McCray….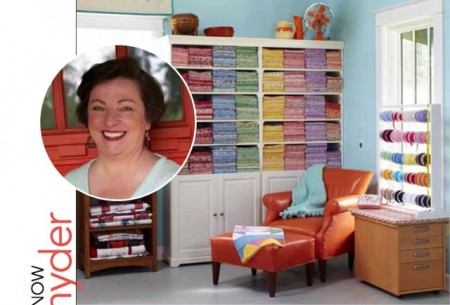 …and a table runner that I've designed, called Center Piece. They even asked me to provide kits for it!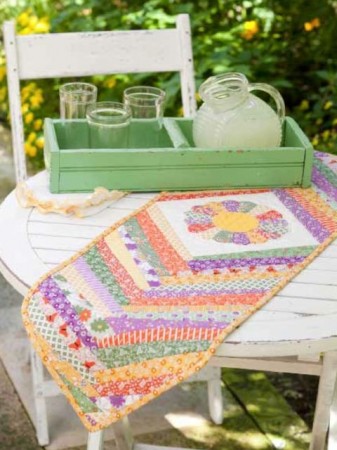 There's more to this story, but I can't tell yet!