We still had Sunday left, and, as promised, we started it off with a bit of a sleep in. That was followed by Orange Rolls and Quiche–and I forgot to take pictures!
But, can you believe they'd been here two days and we hadn't even walked across the lawn to the Quilt Studio? I'm sorry they never got to visit Anna Lena's, but this was the next best thing.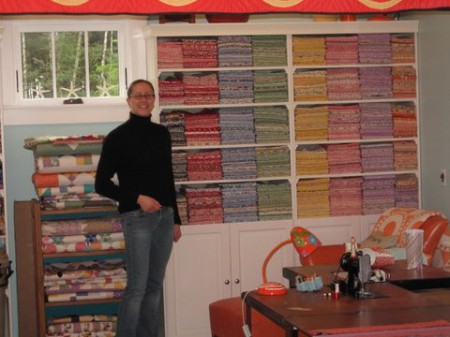 They were quite impressed by the rick rack holder Bob had built!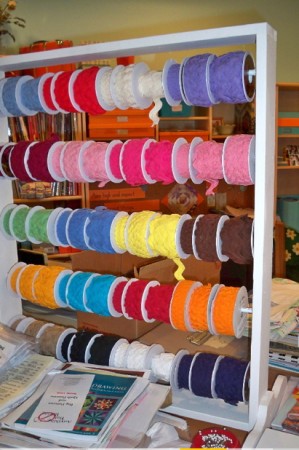 Kasi wanted to finish her wonderful Owl Quilt, so I gave her a quick lesson in stippling and off she went!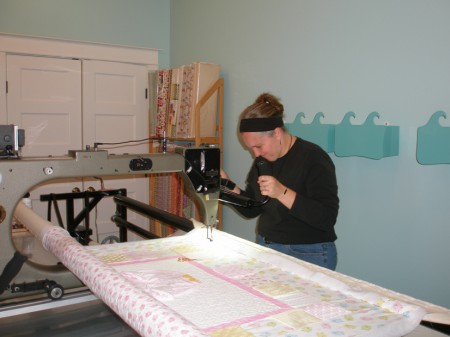 Didn't it turn out fantastic!?!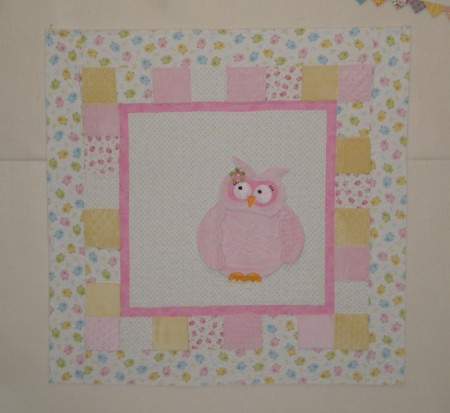 Kasi intends for it to be a floor quilt. Some of the squares are Minky–so it will really be tactile for the baby.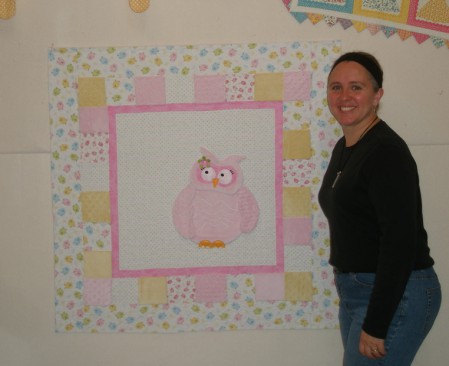 While Kasi was quilting, Kathleen was busy trying on my aprons. Here's the Saucy Circle Apron.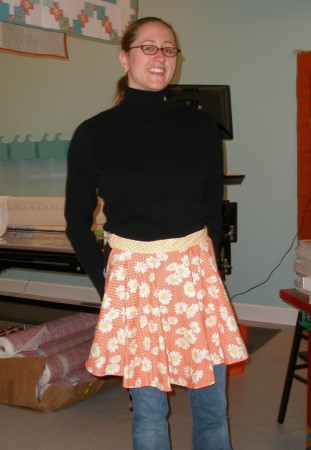 And the Lilly Apron made with my Butterfly fabric.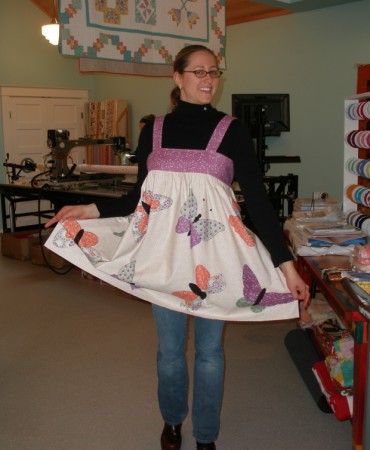 This one's reversible, so she had to model both sides.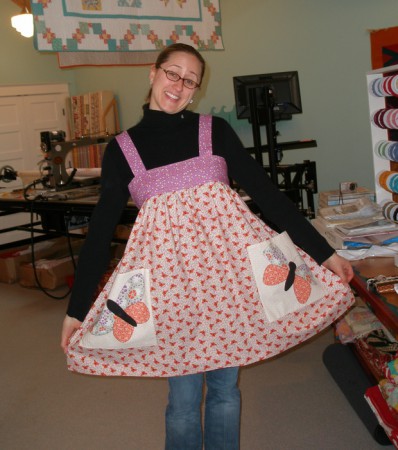 Kasi had seen my Garden Trellis quilt in Studio post, and had to bring the first quilt she ever made–a Garden Trellis quilt! She made it for her mom many years ago. It was easier to pin hers up than to take mine down!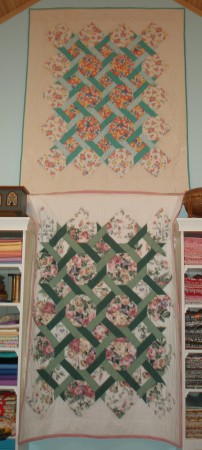 Since she had only stitched in the ditch when she made it, we decided to put it on the long arm and quilt some flowers in it.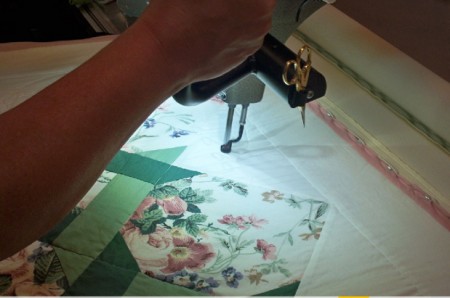 Won't her mom be surprised!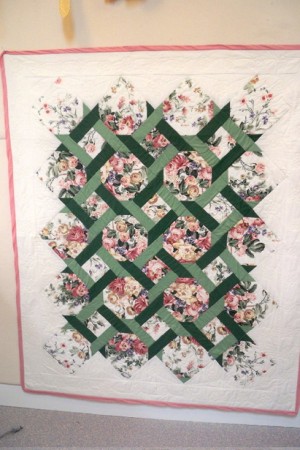 Here's Kasi getting a binding lesson. I wish I had a photo of what Sally was doing during this time–she was Swiffering the floor! Not that it needed it, of course!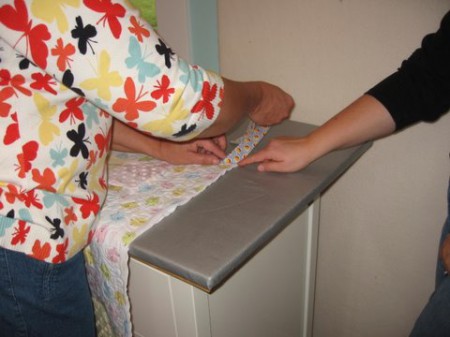 Don't you love Kasi's embroidered jeans? Melissa, this one's for you!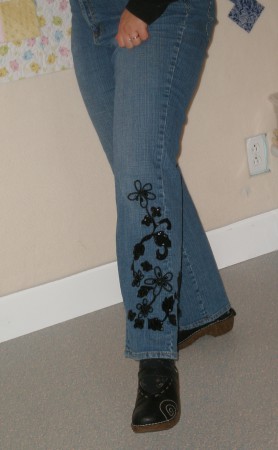 We had a great late lunch at Full Circle Cafe in Ocean Park,then drove through historic Oysterville. The old church there is so charming.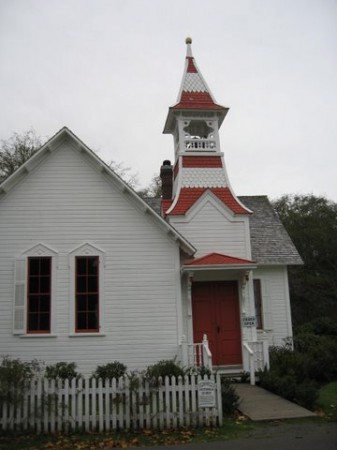 And here's one of my favorite houses.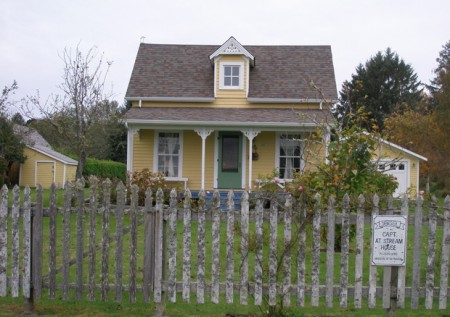 It was all over too soon,but, let's check Kasi's list and see how we did.
Kasi's list.
Tour a cranberry bog ?
Visit the beach ?
Meet Monica ?
Meditate in that fabulous craft space ?
Meet Poppy (now Lola) Oh no, poor Lola!
Tour the little Swedish cabin ?
Sleep in ?
Stay up late ?
Drink wine – well, I think Lemon Drops count! ?
Eat yummy fun food at fun yummy restaurants ?
Shop all/any cute little stores in downtown Long Beach ?
Well, I guess it's best to leave something undone–that way there can be a next time!