At our last two Redwork Club Meetings, we had doll show-and-tell.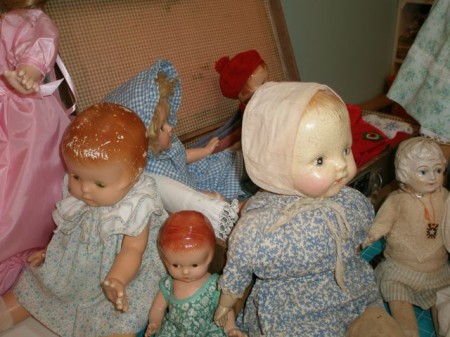 As you can see, we're all a few years past the doll playing age, but just look at those faces. Girls of any age still love dolls! I thought I'd share them with you, too.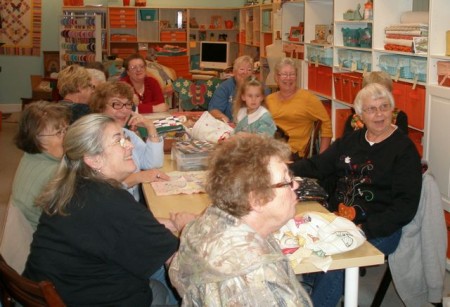 This is Patsy Ann. Mary got her second hand when she was a girl and was very sick.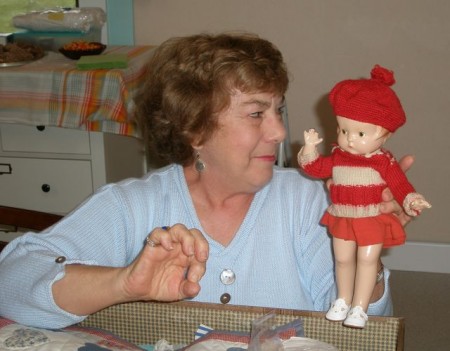 The ladies of her community refurbished old dolls for sick children.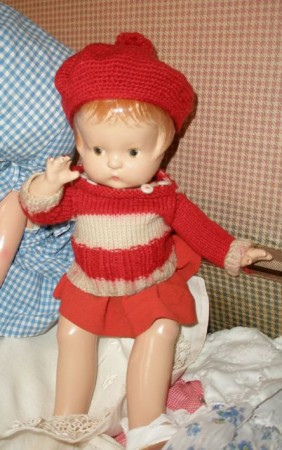 And they made wonderful clothes to be given with the doll. She was Mary's first doll–and she cherishes her still.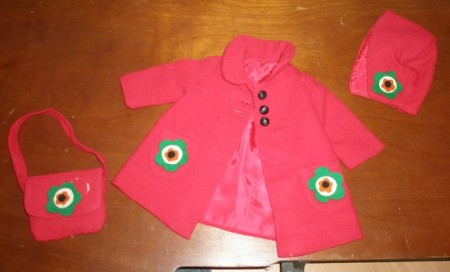 This was another doll Mary got–still in the same trunk she was delivered in!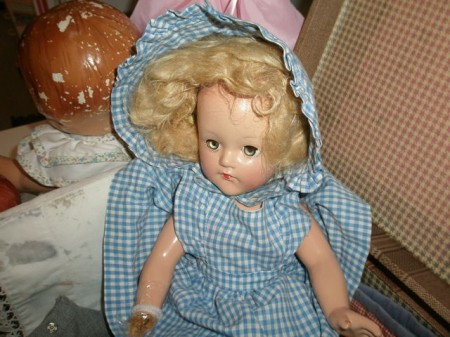 These porcelain dolls are very old.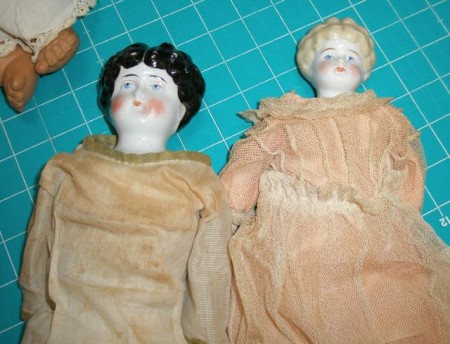 This doll–and chair–belong to Cortne`.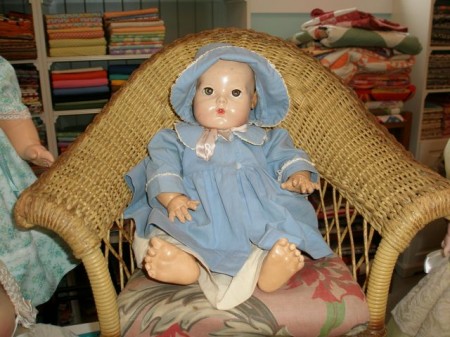 These are the dolls that came the first time we had show-and-tell. The big doll in the back belongs to my Mom. She got her for selling subscriptions to the Seattle PI in about 1928. She has disks that drop into her stomach and play music! Also, in the front are two Patsy Ann dolls that belonged to my mom.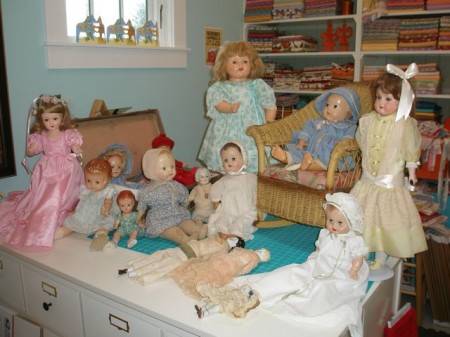 Some of the boxes the dolls were brought in were as interesting as the dolls themselves. I love he pictures of the altar boys on this box of candles.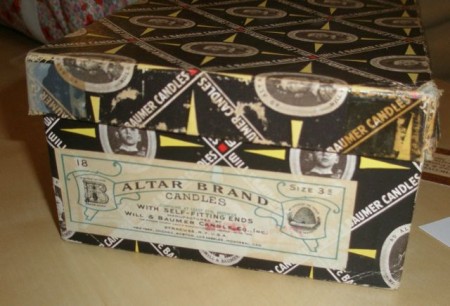 Mary's uncle worked for an appliance store and this Hotpoint doll came from him.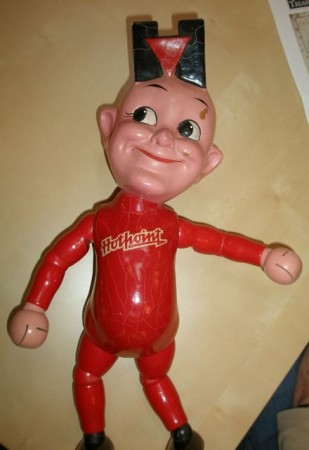 This very old, very tiny dolls was amazing in its detail.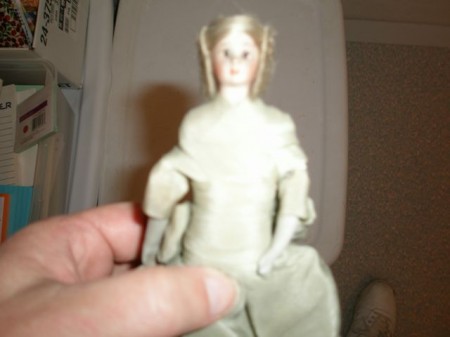 Marla brought her grandmother's doll.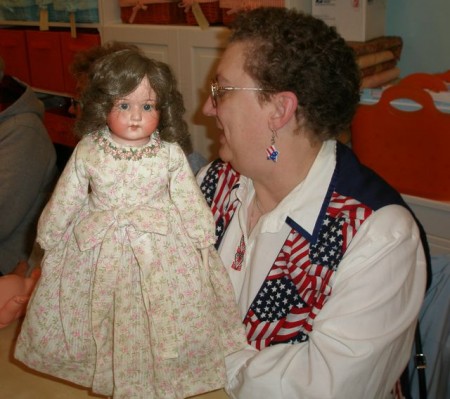 This trunk of doll clothes belongs to Cortne`'s dolls.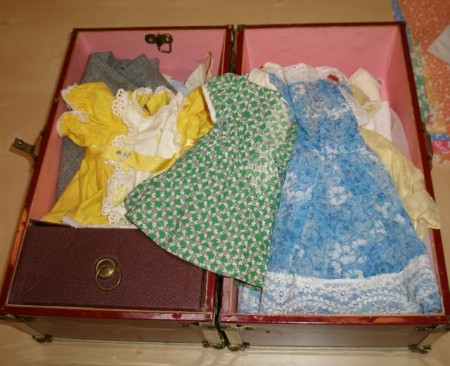 Here are a couple of them.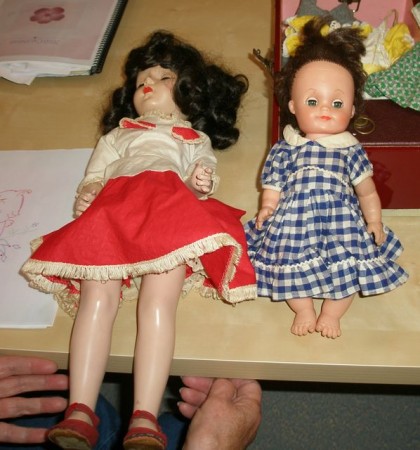 She even had a bride doll!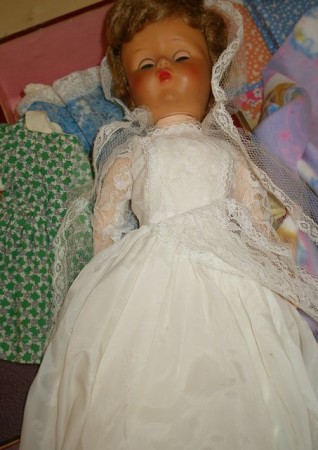 And a Polish doll–although she's not Polish!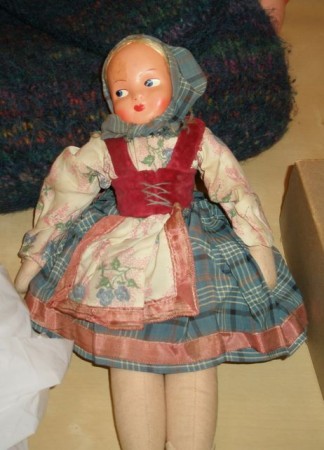 Cortne` admits to being a bit tough on their hair!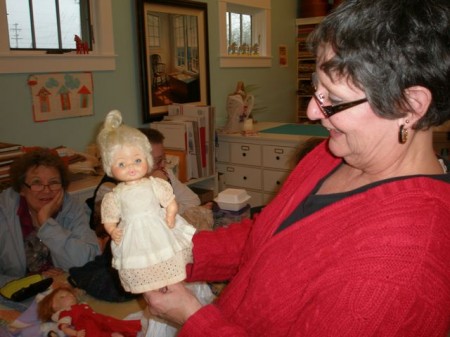 Melinda brought this photo of her with her doll–and her brother with a calf. I LOVE it! Update: I just heard from Melinda. The boy with the calf isn't her brother, it's Lee, her husband!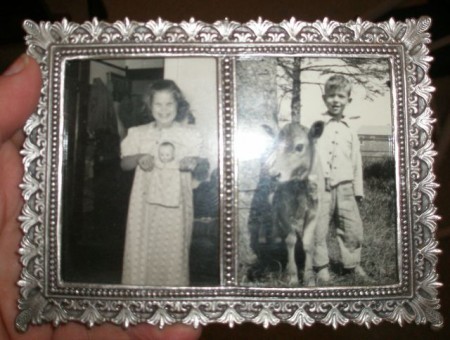 Another great box!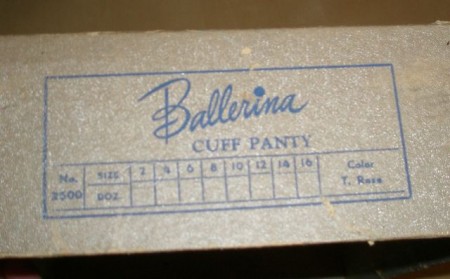 Inside were lots of dolls wrapped in–of all things–quilt blocks!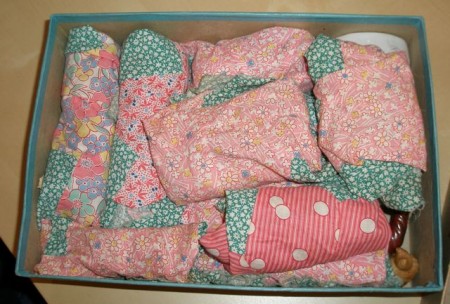 Really nice quilt blocks.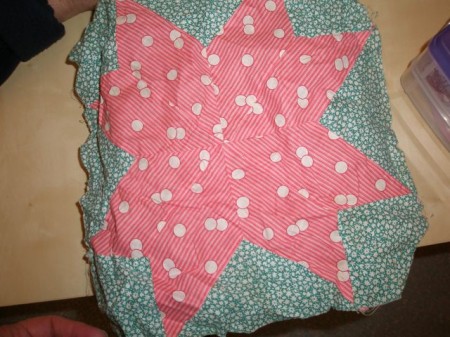 These chalk dolls were inside. These were the biggest.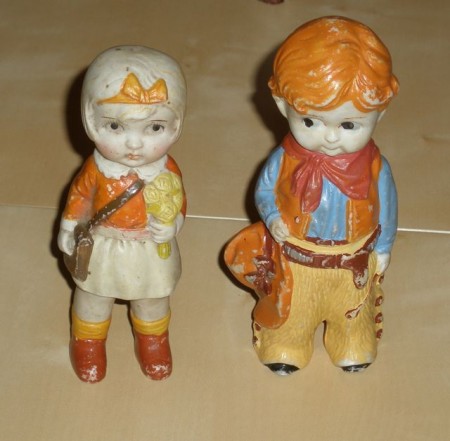 Most of them were small like this.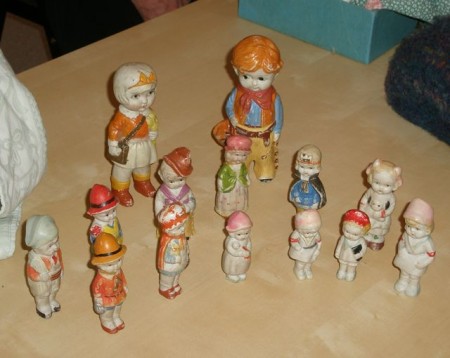 Melinda's mom took some doll making classes a few years ago and made this wonderful doll…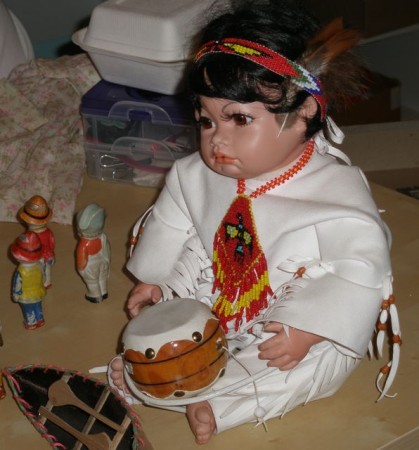 …as well as this one.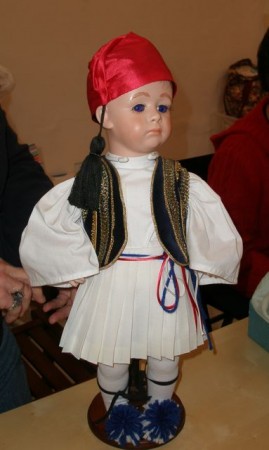 Eleanor brought a Cupie doll that belonged to our friend Sally V.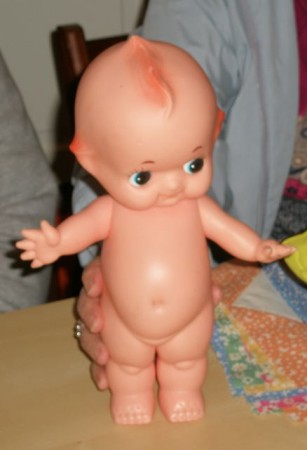 Eleanor made this doll a few years ago.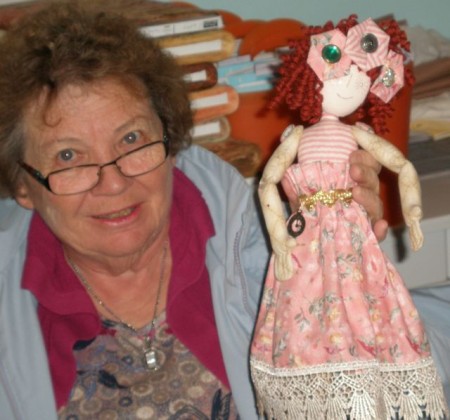 When Robin's girls were young and money was tight, she made them each a cradle for their dolls. This is one of them.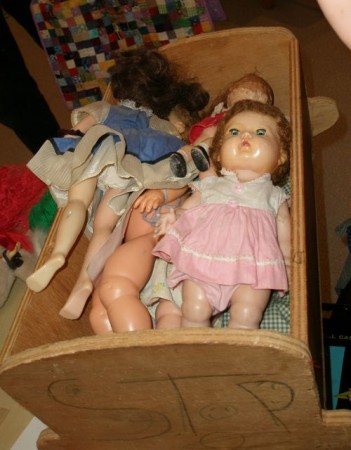 I love how her daughter embellished them–even drawing a doll inside!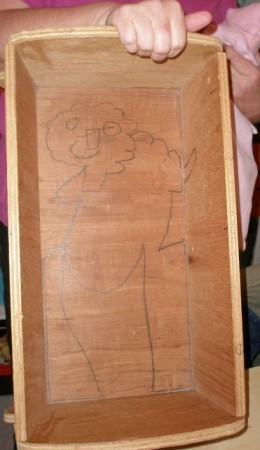 This Campbell's Soup doll is also Robin's.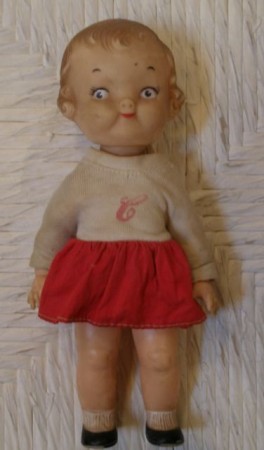 Robin and I are the same age–the age to have had Barbies!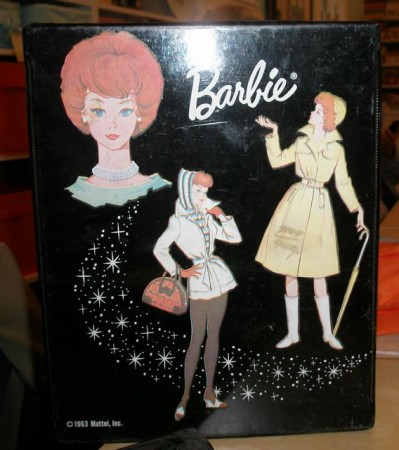 She has TWO carrying cases for their clothes.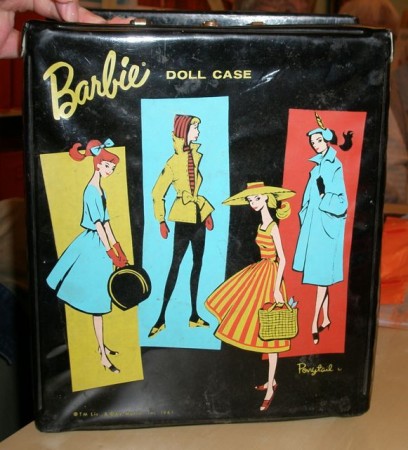 They're full of clothes and accessories, many of which Robin and her mom made.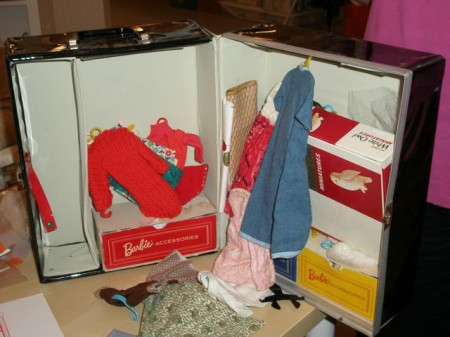 Here's Robin's Ken, Barbie and Scooter–or is it Skipper?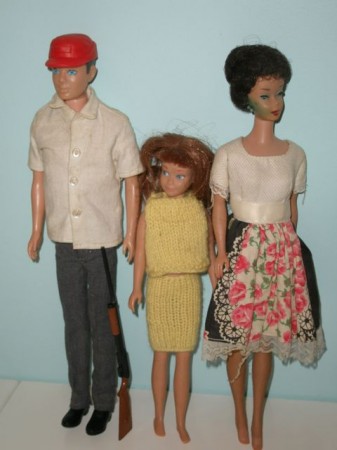 Here are my Barbie and Ken. My mom knit that dress and scarf! I didn't play with dolls much–I had a horse! But my sister loved them and had lots of dolls and accessories.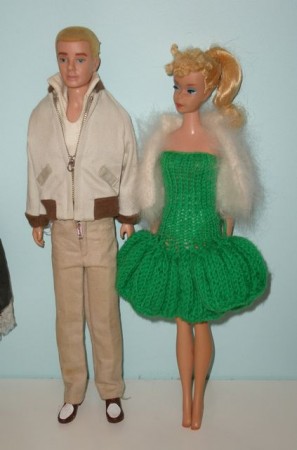 Robin had this pair of glasses which my Barbie just had to try on. Quite stylin'!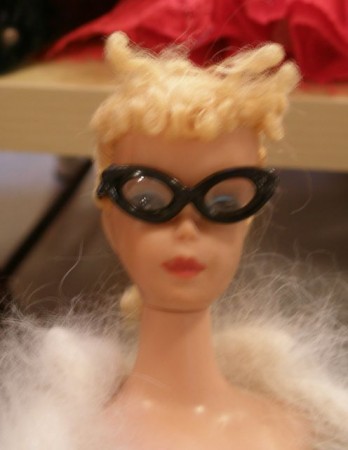 I also had Miss Revlon. I do remember playing with her. She had diamond earrings and a fur muff, coat and hat!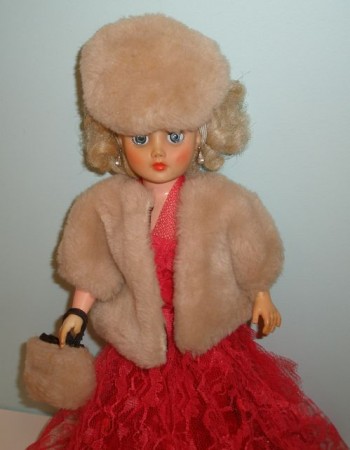 She's really quite beautiful. Update! I just learned this ISN'T a Miss Revlon doll. She's a Cindy doll. Oh well, she's still beautiful.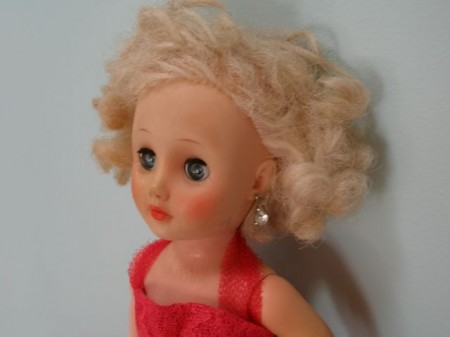 I hope you enjoyed our trip down memory lane with our dolls, and that it reminds you of some of yours!