My latest fabric collection is called Christmas Morning.  It has this panel: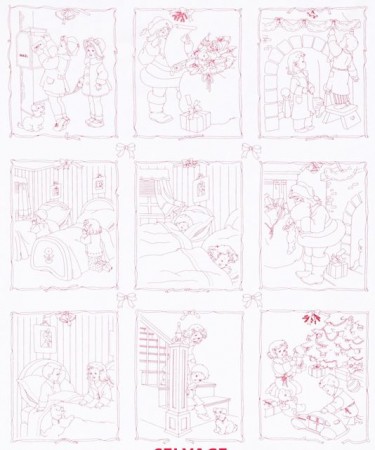 I know it's a little hard to see, but as I get the blocks embroidered, I've been posting them on my Anna Lena Facebook page.  You can "Like" the page and you'll see the blocks as I finish and post them.
The blocks tell a story.  The first one is darling kids mailing their letters to Santa.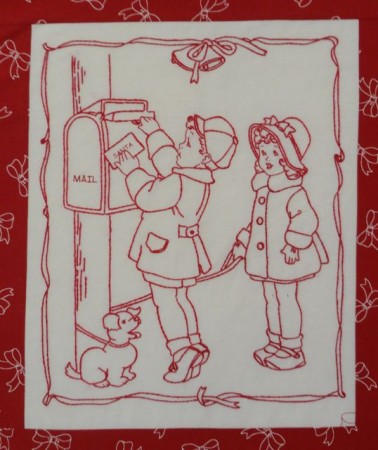 In the second block, Santa has received their letter and is looking it over.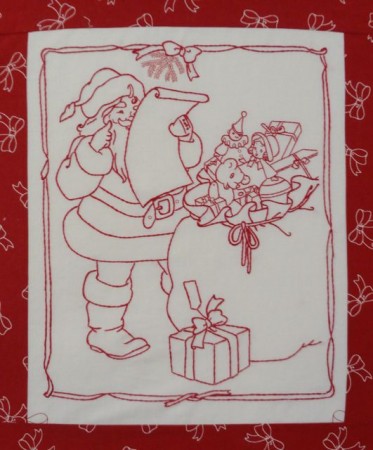 Meanwhile, the kids are decorating their house in preparation of Santa's visit.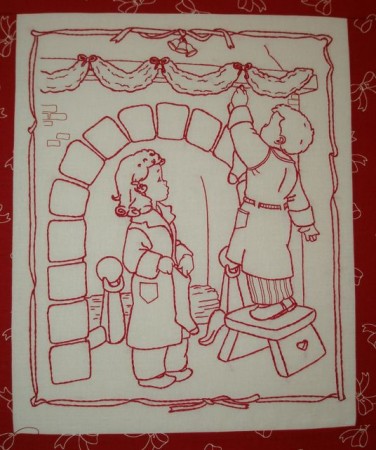 Now I think these children are just adorable, and I also think they need names!  So, will you please leave a comment with a suggestion for names for these two?  I'll pick my favorite boys name and favorite girls name, and the winners (the first to suggest the name) will each receive a free Christmas Morning panel.  You have until March 17 to leave your comments!