I had to make a trip to New York last week. It was time to present my next line of fabrics to Timeless Treasures. Now mind you, this only takes one day. But, I'd never been to New York in the fall, and it didn't take much to persuade my mom and sister to fly back and meet me after my work was done! Here they are standing in front of the Christmas tree at Rockefeller Center. The tree is obscured by scaffolding, but you can see the beautiful Swarovski star that's ready to go on the top.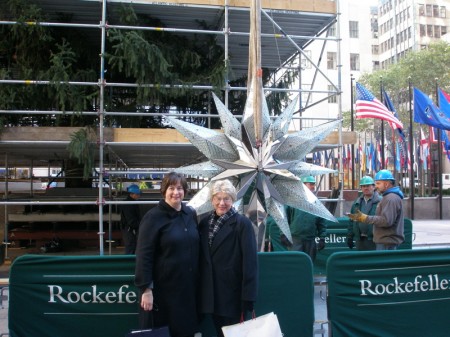 Our hotel was right across the street from the Museum of Modern Art. I really wanted to bring this Roy Lichtenstein piece home. It would look so cute in my studio.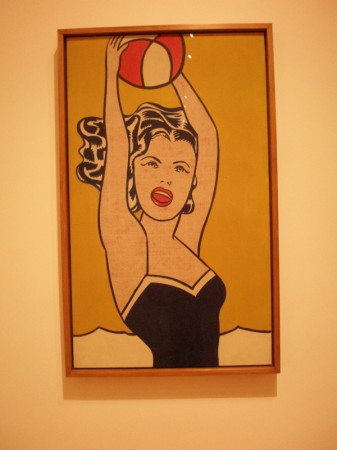 The purpose of our girl get-together was to eat, shop and see some Broadway plays. I'm happy to report that we were successful on all fronts. When I say liverwurst, I hope you don't think Oscar Meyer. This is what my liverwurst looked like at The Modern.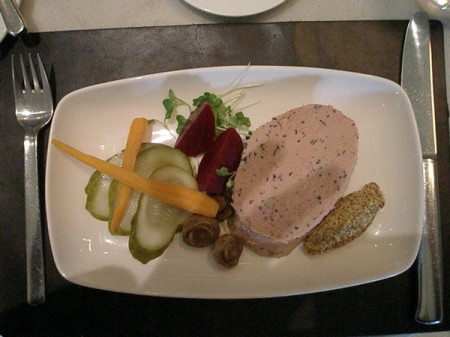 On Broadway we saw John Lithgow and Katie Holmes in Arthur Miller's All My Sons. It was riveting. We were in the second row, and we could have leaned forward and touched the actors. As my sister said, "Good thing Katie shaved her legs, as we'd have known if she hadn't!"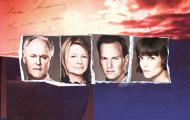 For something lighter, we saw The Little Mermaid. I must admit I didn't know the story line going in, so the plot was a complete surprise to me. It was fun and it's always a thrill to see live theater. I loved the sets and the costumes, and the fish and mermaids wore those shoes with a wheel in the heel, so they glided across the stage and appeared to be floating. Again, we were in the second row. As an aside, more men should dress like those princes in fairy tales–very sexy!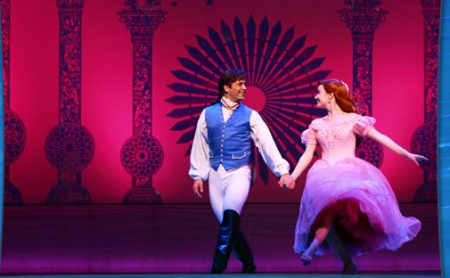 But, it was the shopping that took the cake! There's nothing like the New York stores. The small shops are wonderful, the museum shops are wonderful, but the flagship stores of the big department stores–all decked out for Christmas–were amazing to see. As much as I love shopping, I could have just wandered and looked at all the store windows all over the city. Such creativity! And the Macy's store was everything I'd hoped a big New York department store would be at the holidays.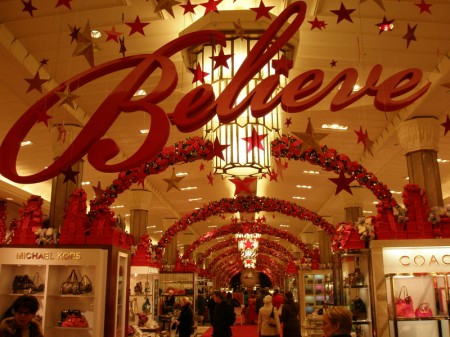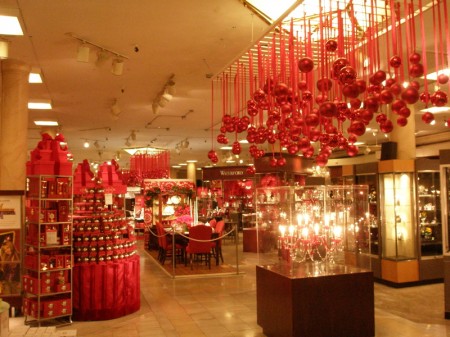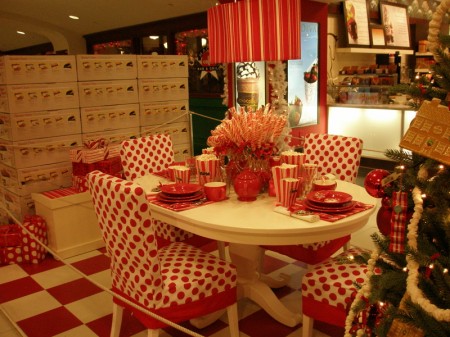 Magical, huh?
Thanks for joining me as I relive my adventures in Anna Lena Land – the amusement park in my mind.