Nås, our village in Sweden is known for it's potatoes.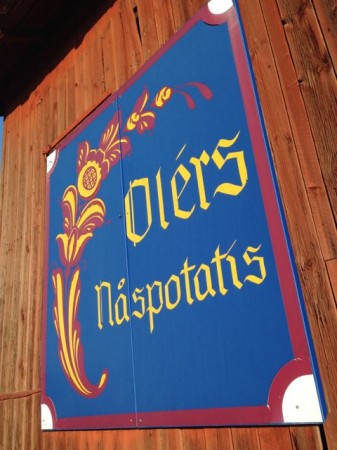 The West Dala River runs through our village and the sandy soil is perfect for producing potatoes.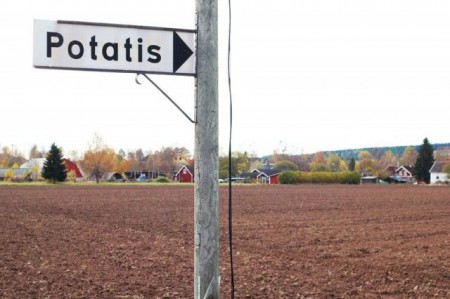 When we got to Sweden in June, the little plants were just poking up through the soil.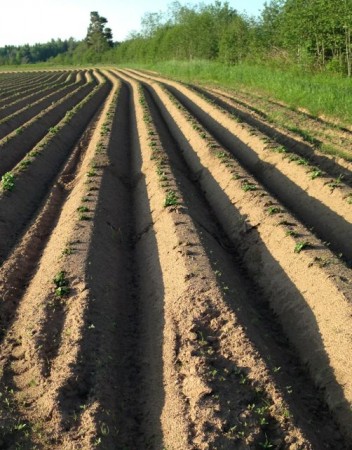 Nås is so far north that there's about 20 hours of sunlight a day in June.  This is the same field two weeks later!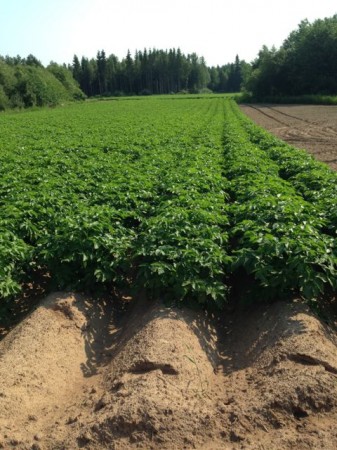 Here in Long Beach, we have very sandy soil, too, which means potatoes are a great crop to grow here, too.
Since we were going to be gone for two months this summer, I didn't plant a garden this year—except for potatoes.  They were left to their own devices while we were gone except for a timer on the sprinkler.  Thank goodness they thrive on neglect!  A few days ago I dug them all up.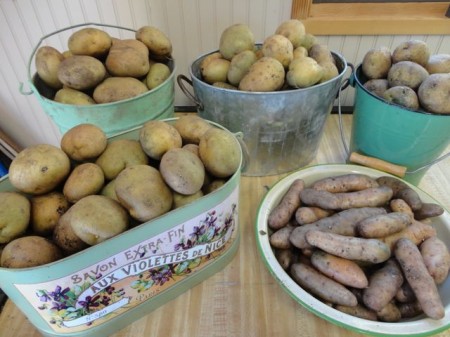 I guess we'll be eating a lot of potatoes!