It all started when our summer neighbor in Sweden, Karin, brought us a bottle of homemade rhubarb saft (pronounced "soft").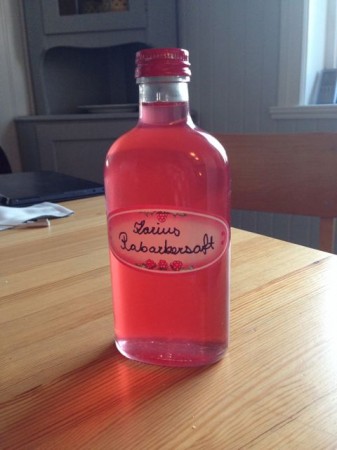 Saft is a fruit concentrate that you add to still or sparkling water for a refreshing summer drink.  It's so delicious, I just had to try making some myself.  And Karin was nice enough to share the recipe.
You will need:
4 – 5 pounds rhubarb
2 lemons
Boiling water
5 cups sugar
2 pinches sodium benzoate
2 pinches citric acid
Wash the rhubarb and cut into 1/2″ slices. Place half in a heatproof pan or bowl.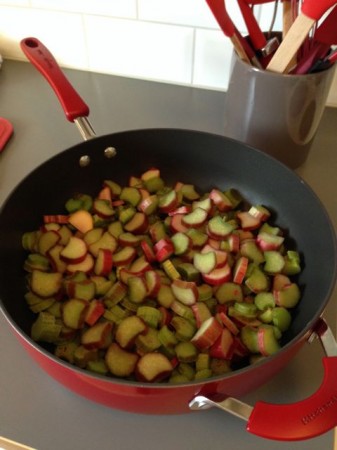 Wash the lemons and slice thinly.  Spread over the rhubarb in the pan.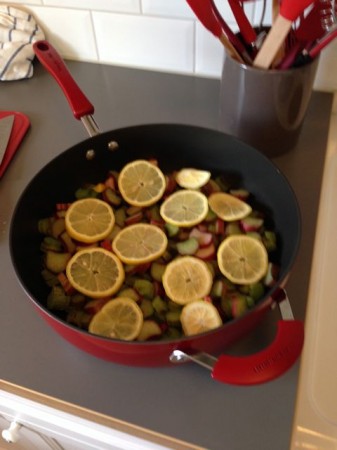 Add the rest of the rhubarb.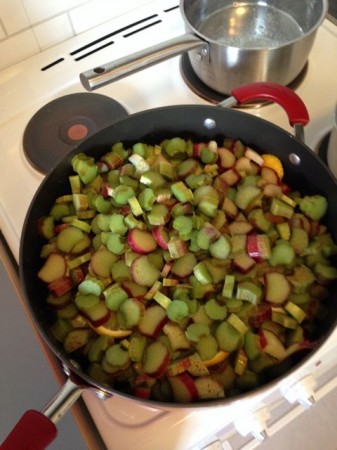 Cover with boiling water.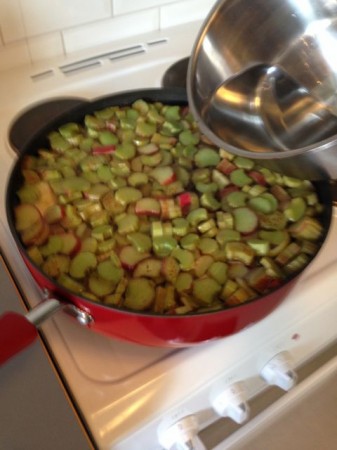 Cover with plastic or a lid and put in a cool place (our cellar worked great) for four days.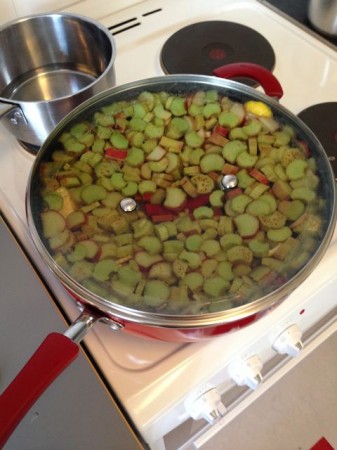 Strain the fruit through a jelly bag or two layers of cheesecloth.  Let it run about 60 minutes.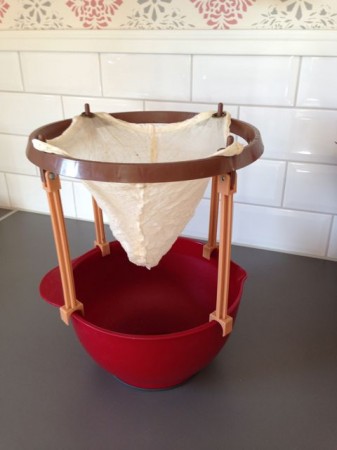 Add the sugar and boil for 20 minutes.  Let stand for five minutes and skim.
Add preservatives.  Pour into warm bottles and seal.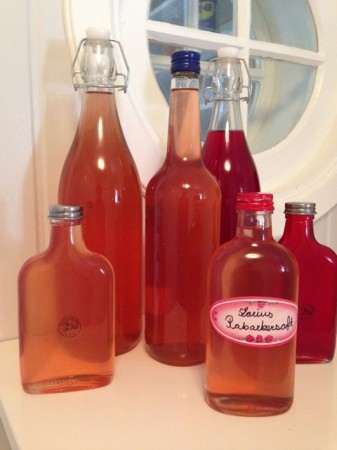 Pour about 2″ in the bottom of a glass.  Add flat or sparkling water.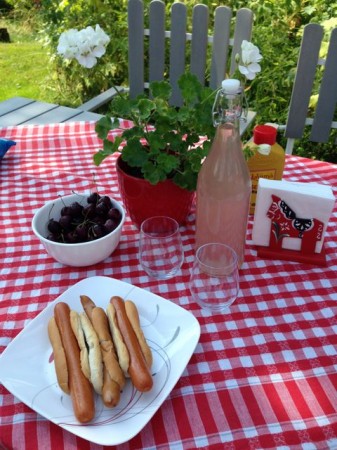 Perfect on a hot day!