I wanted to embroider something to hang in my kitchen window in our Swedish house, and when I found these chickens doing their days-of-the-week chores, I knew they were the ones!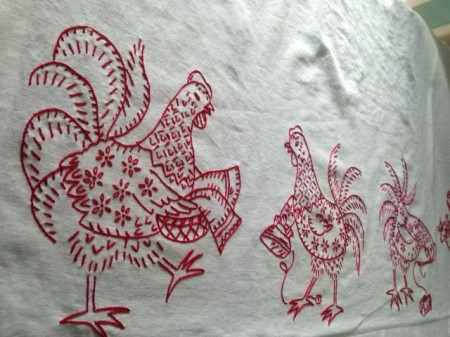 These industrious gals have it all figured out–washing on Monday.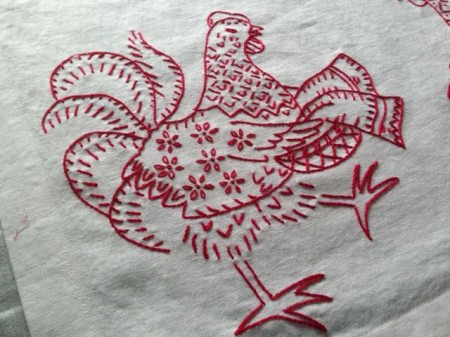 Ironing on Tuesday.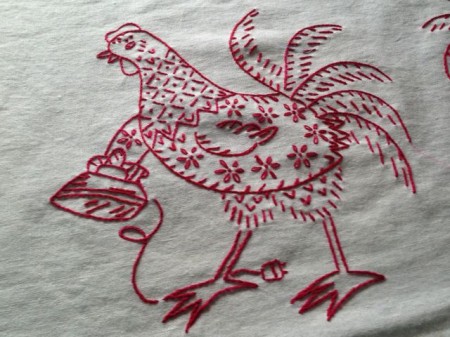 Mending on Wednesday.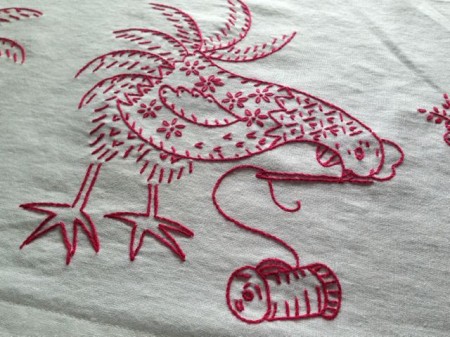 Shopping on Thursday.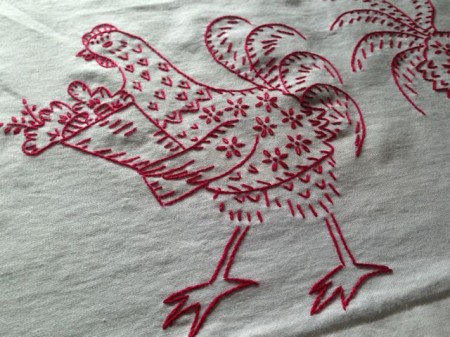 Cleaning on Friday.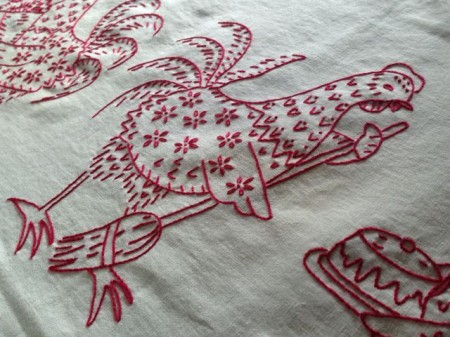 And baking on Saturday!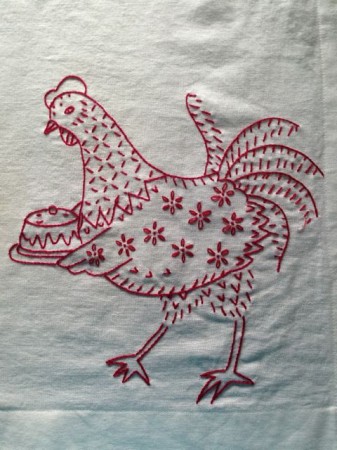 If only it were that easy!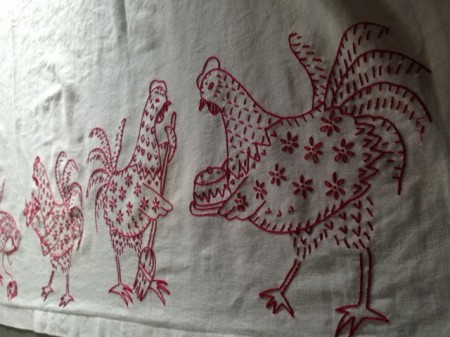 I can't wait to get them hung up in the window!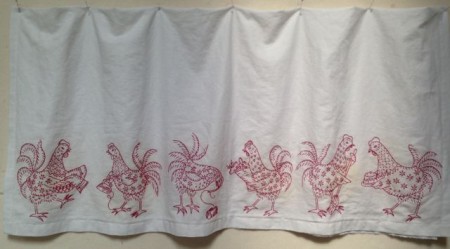 I found these patterns online, on Pinterest.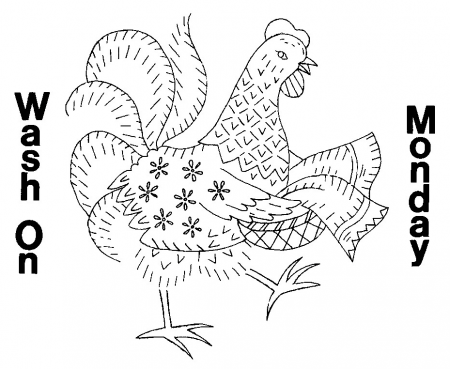 It says they are a TriChem pattern.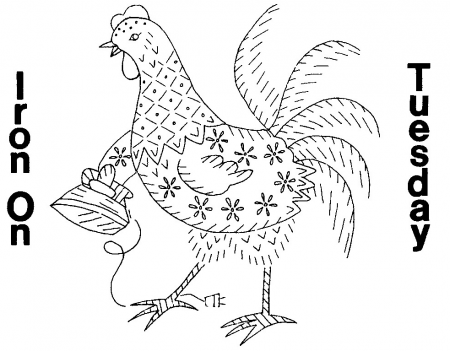 I checked their site, and they aren't listed.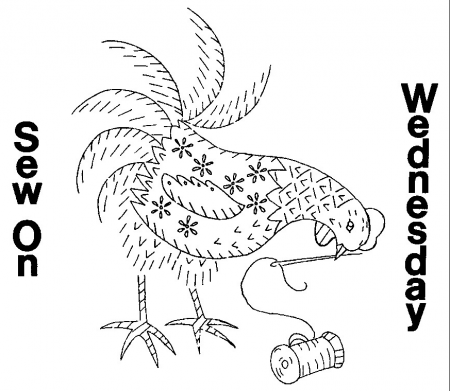 I assume they are an older, discontinued pattern.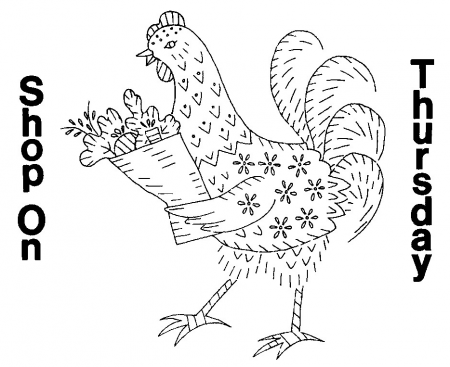 Although I don't know why.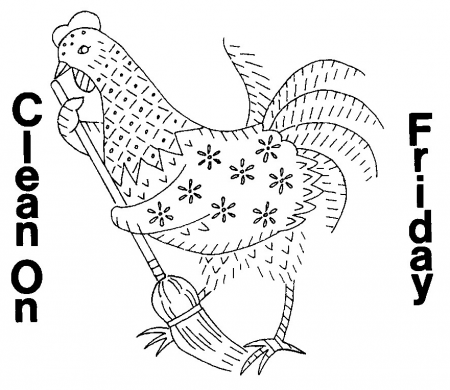 I think they're adorable!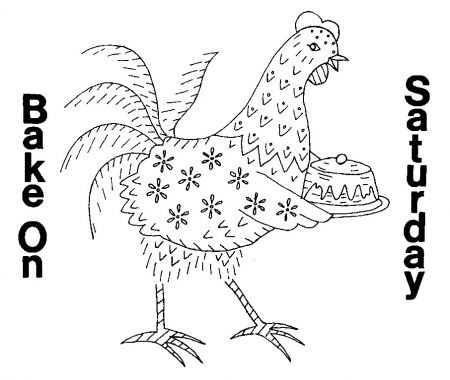 If there was a Sunday, I couldn't find it!