With beautiful weather predicted for this weekend, the time seemed right to open the Swedish cabin for the season.  The cabin is my little piece of Sweden in the woods behind my house.  A perfect retreat when I can't be in  Sweden.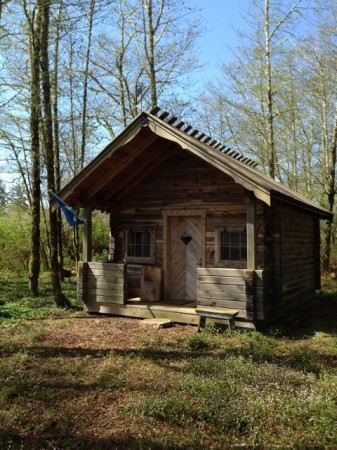 There's the typical herringbone door…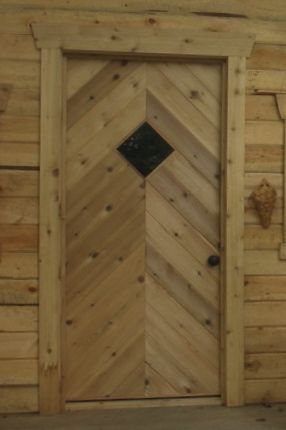 …with hardware I brought home from Sweden.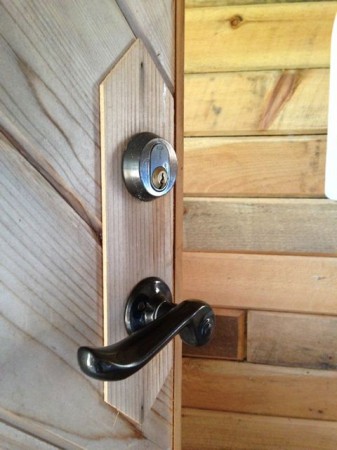 Everything was in the middle of the room, where we'd stacked it last fall.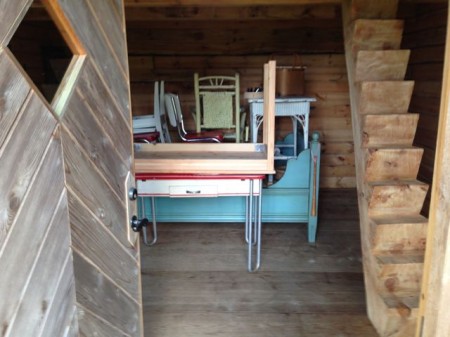 I bought this sweet doorstop at the hemslöjd (handicraft store) in Dala-Järna.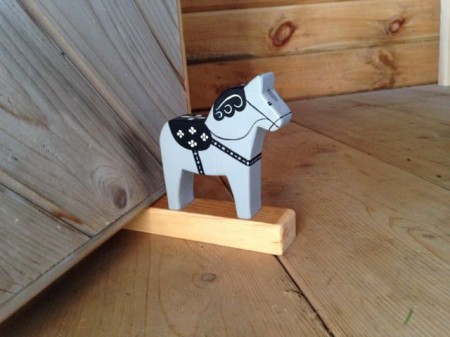 This horse is a Nås horse, from the village where our house is.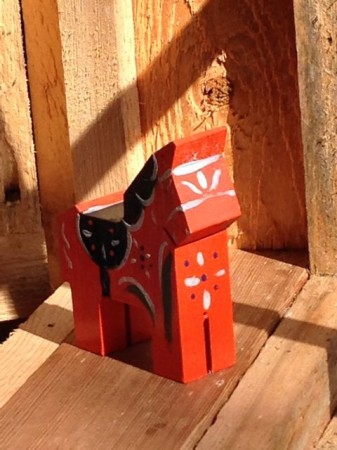 This wallhanging, made by Berit, commemorates my first visit to Sweden in 1981.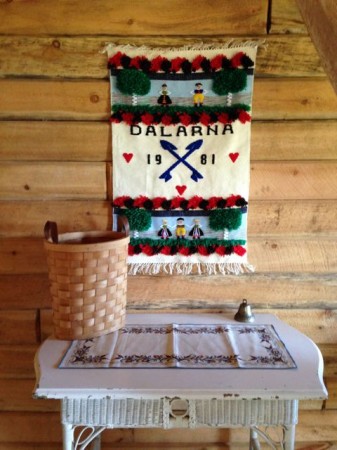 Lots of mementos from different trips to Sweden.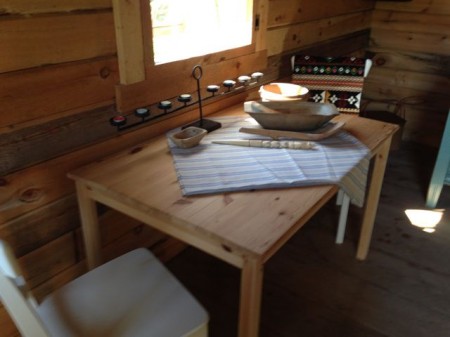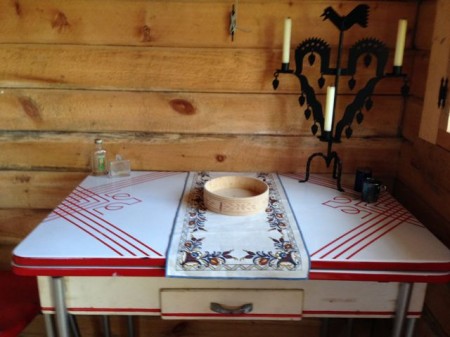 This iron candlestick is based on a very, very old design and has lots of religious symbolism.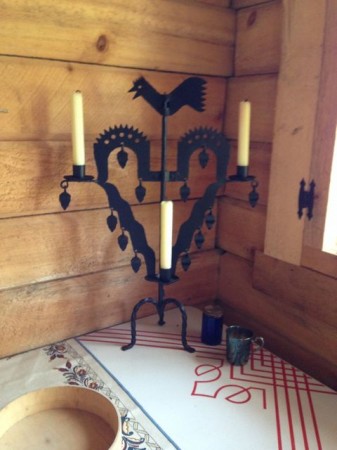 There's no power in the cabin, so I have lots of candle holders!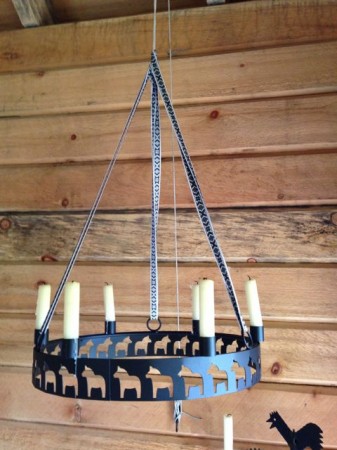 The sofa bed sports a special vintage quilt.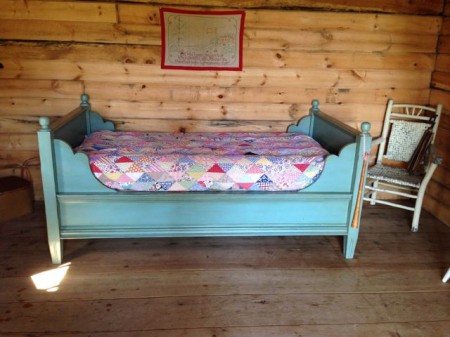 Above it is this stitchery I brought home from a Swedish trip.  The text talks about the childhood cottage.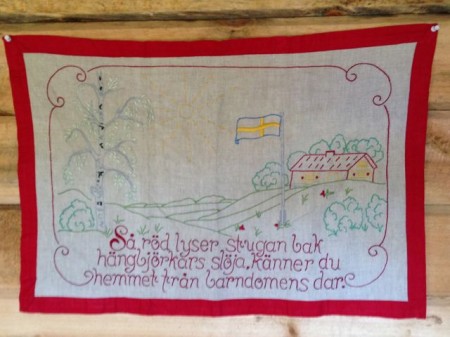 This fabulous chair, with it's original paint, was in the beach house my parents bought in 1963.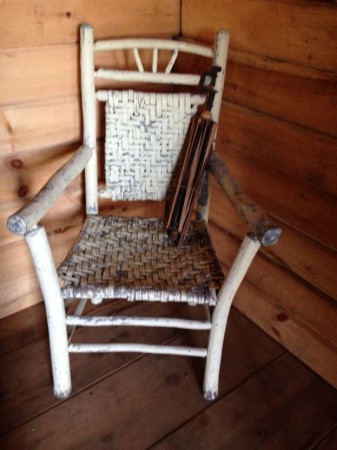 I have wonderful relatives in Sweden.  Gunnar packed and shipped this corner cabinet to me after I bought it in an antique shop in Gagnef!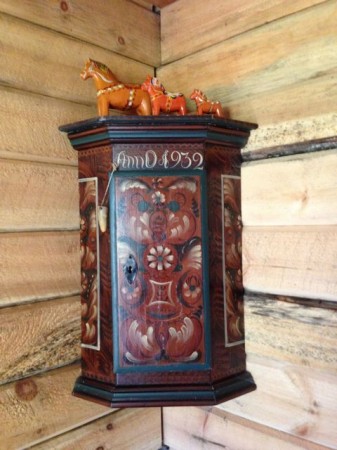 These iron candlesticks are sharp and stick right into logs of the cabin.  They were made by a local blacksmith.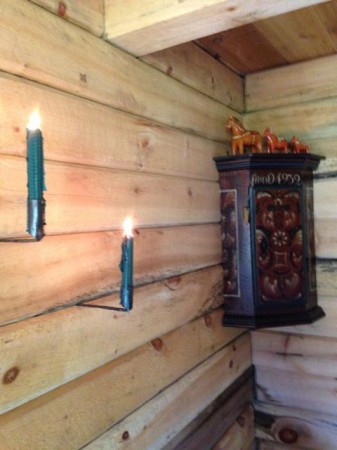 A little rooster candle snuffer.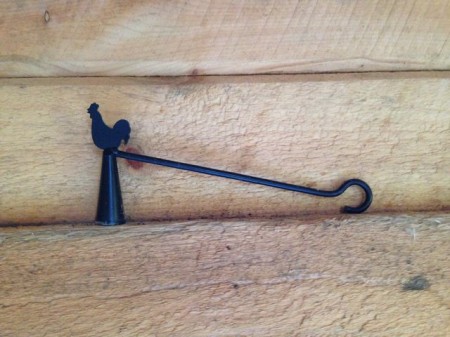 Another wonderful wallhanging woven by Berit.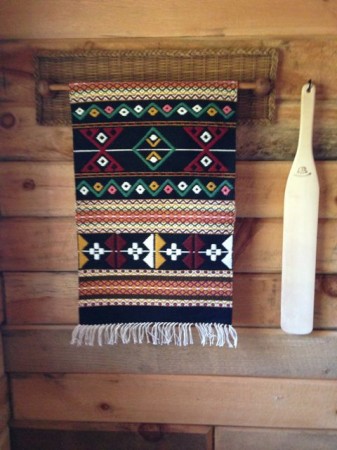 The stairs to the loft are cut from a single log.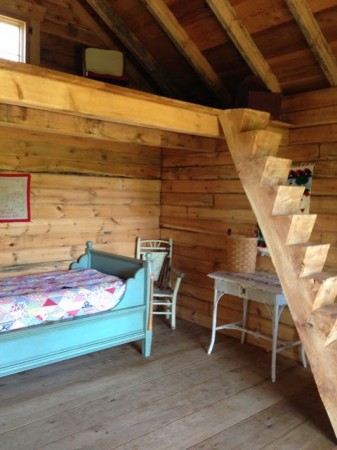 These were bought from the basket maker in Tällberg.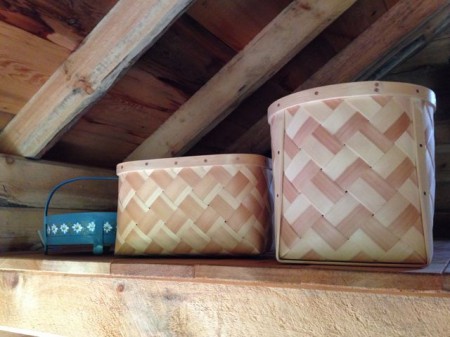 This flour box is very special to me.  It was given to me by Skräddar Anna, who, along with my Aunt Evelyn, kept the contact between Sweden and America after Anna Lena's death.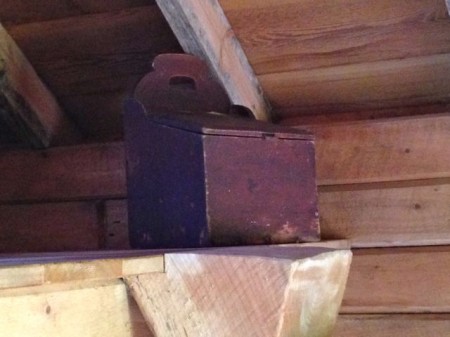 The loft is a perfect place to get away from it all.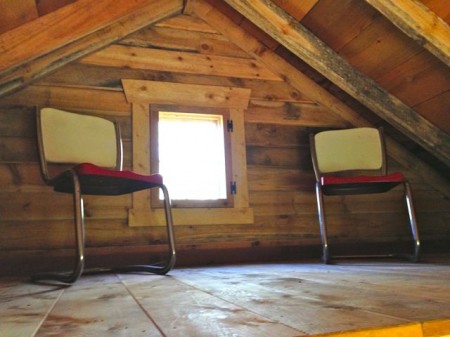 This little bench is also from my mom and dad's house.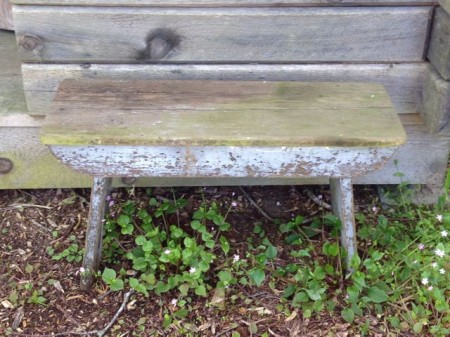 The kubbstols on the porch came from the same log as the stairs.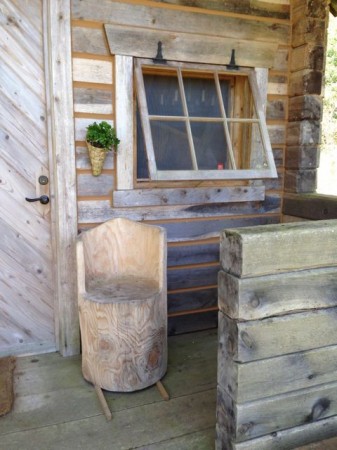 There aren't many flowers blooming right now, but miner's lettuce made a sweet bouquet.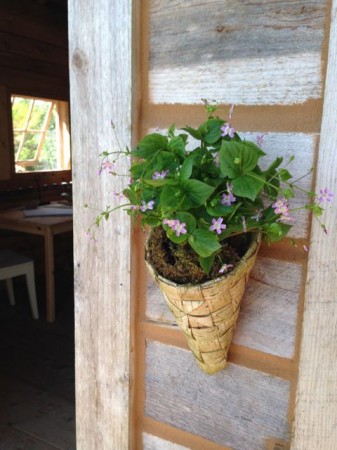 Every year I plant two more birch trees.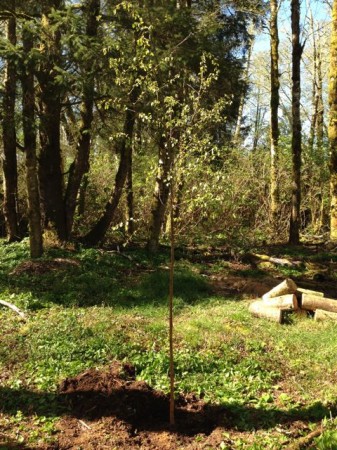 I baby them along.  Someday I'll have a whole birch forest–when I'm about 120!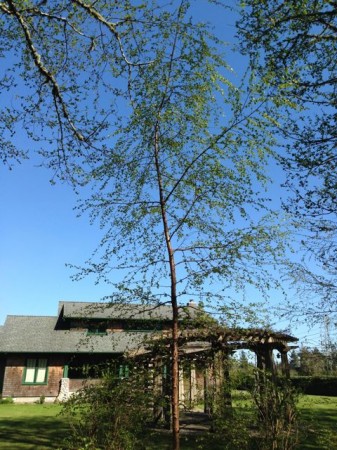 After Bob accidentally cut off a birch branch,  I was able to decorate with it!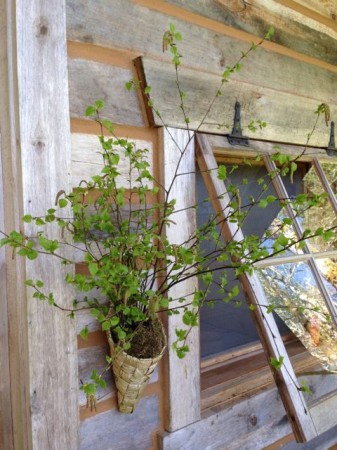 Last fall Berit and Gunnar gave us this flag for the cabin.  It's the symbol of Dalarna.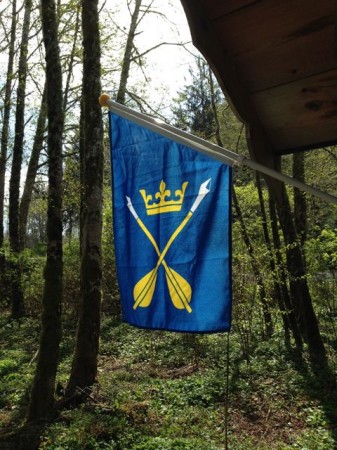 Bob put up the wind vane, too.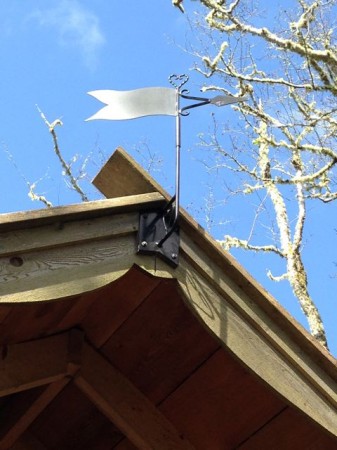 It was a great day!