Once the cabinets were in, it was time to put up the wainscoting, which was painted a pale gray.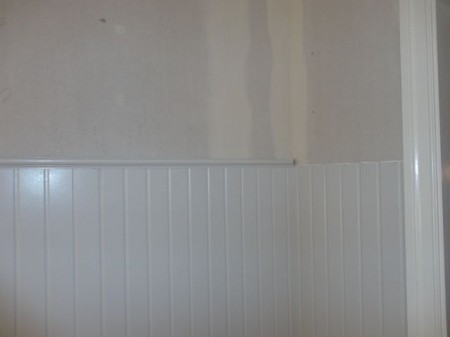 I had hoped to find a wallpaper that looked like stenciling, and I did!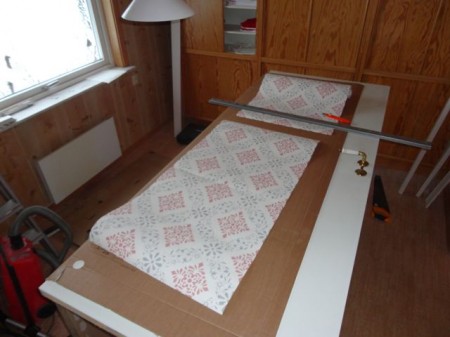 Lucky for us, Torsten is a jack-of-all trades.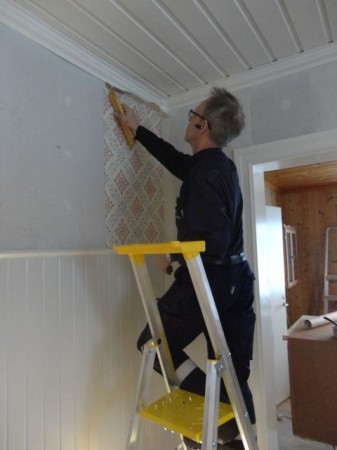 I couldn't be happier with the way the wallpaper looks.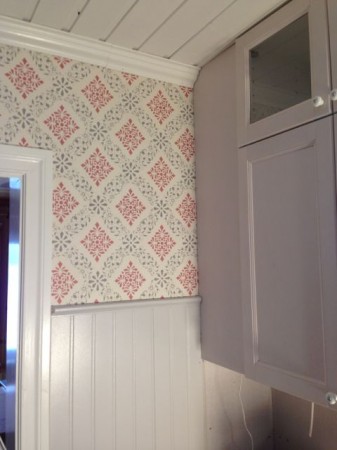 You can see how the wallpaper wraps around the room.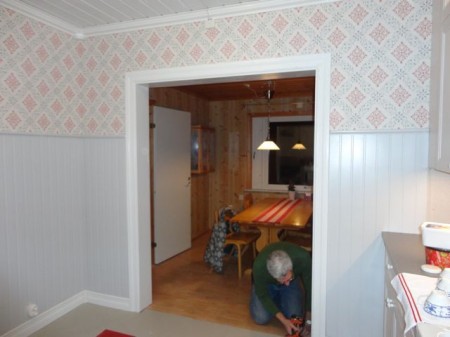 Corner and ceiling moldings complete the look nicely.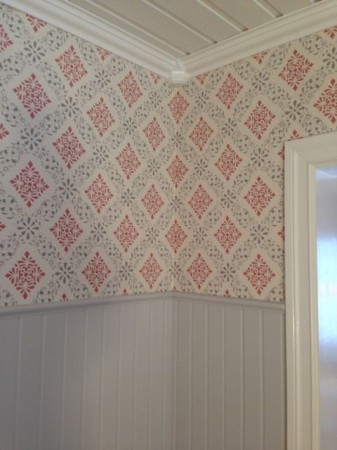 Our refrigerator didn't arrive before we left, but Torsten sent a picture.  I love the shape and the color!  Now to find the perfect skinny cabinet to go next to it!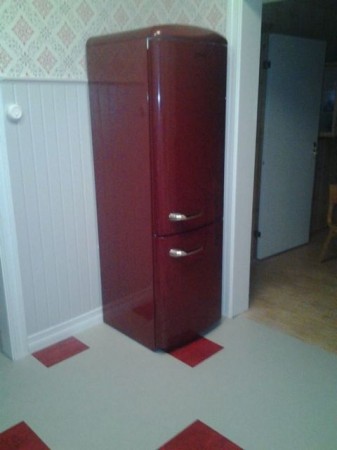 The window still needs molding, but I had to play with placing a Dala horse on the sill.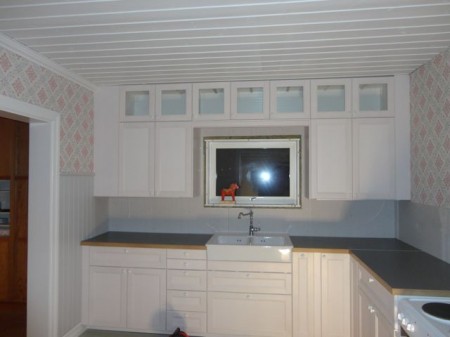 Or perhaps he looked better in one of the high cupboards?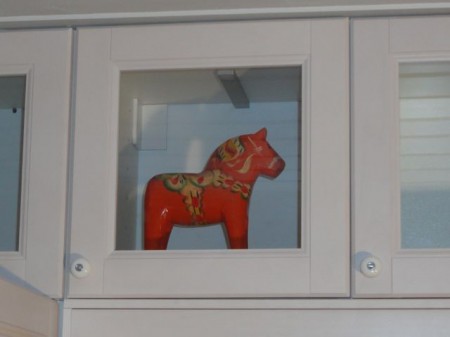 I even had a few things to put inside the cupboards.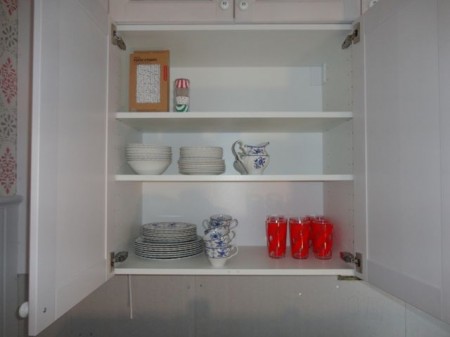 It's really looking great, but there are a few things to do, like the hood and tile black splash.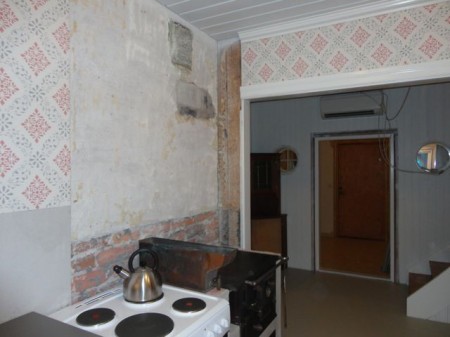 I love the little details, like the porcelain knobs on the kitchen cabinets,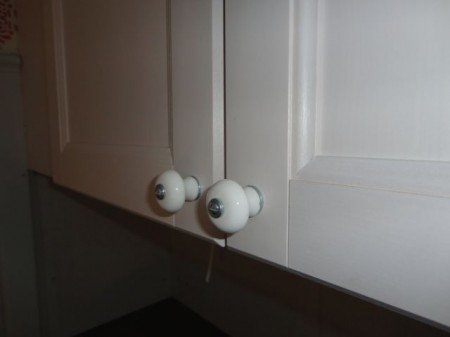 We used similar hardware on the door.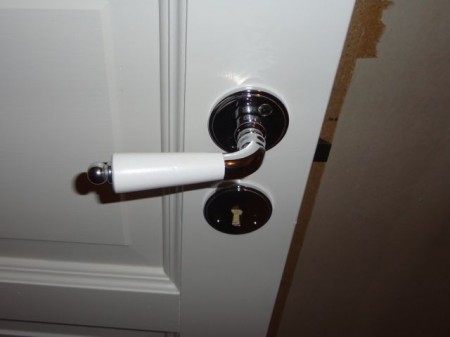 We chose a vintage style for the light switches and…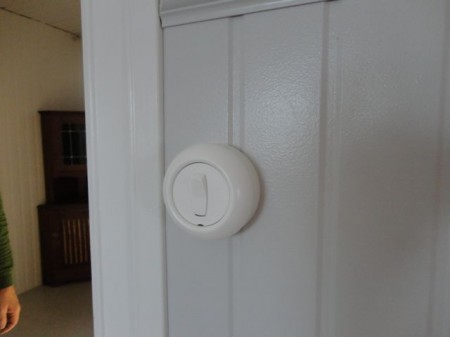 …outlets.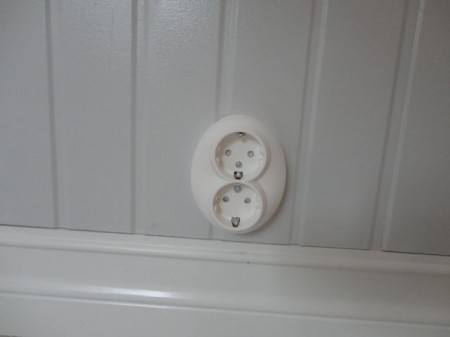 The faucet, too, has a vintage feel.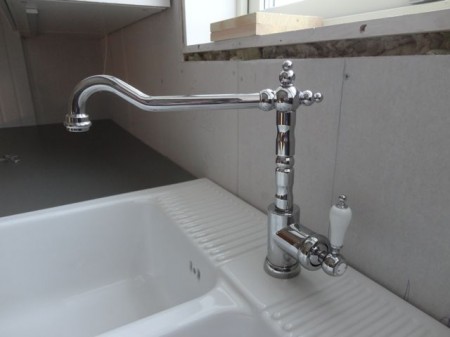 After weeks of construction, it was fun to put out the towels I'd made.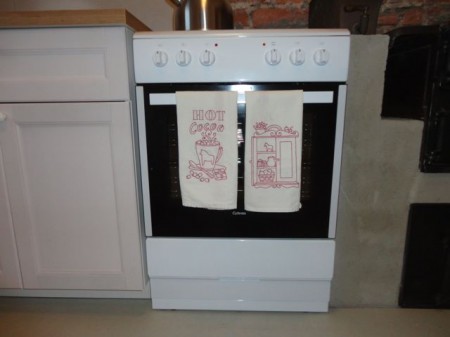 I had fun adapting some Aunt Martha patterns.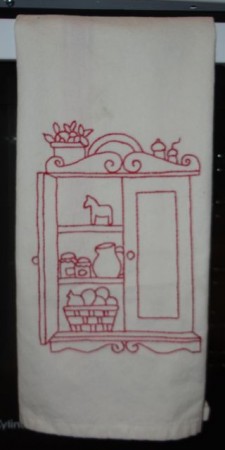 I added a Dala horse to each one.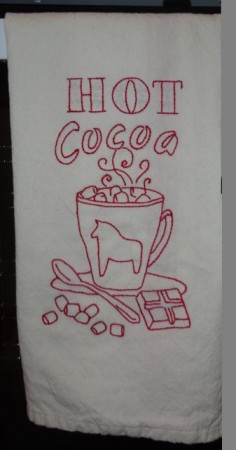 Even though they are a bit corny!