I'm always saying, "Make it your own!"  When you make a quilt from a pattern, do you want it to look just like the pattern or do you want to "make it your own?"
Our quilt guild had a block of the month last year, and the ladies really did a great job of making each quilt individual while still following the pattern.  These quilts were on display at our quilt show earlier this month, and I  just had to share them with you.
I love when quilters do something unique with the border, like this one from Merri.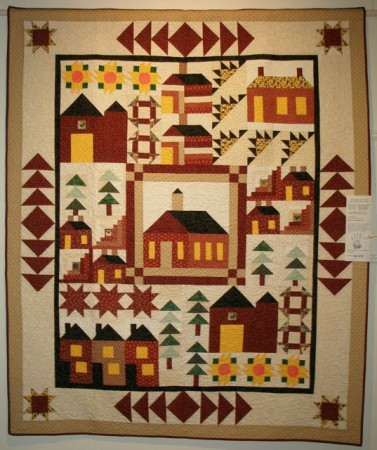 Carol not only did fun little cabin blocks in the corners, she limited her palette to mostly blacks and grays with touches of red and gold.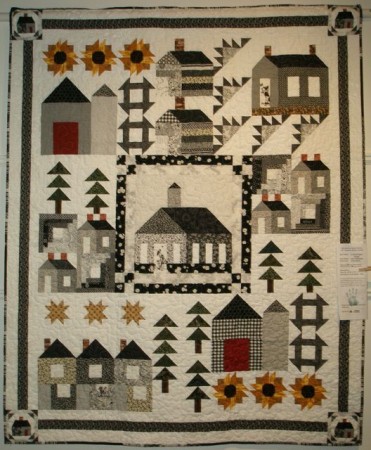 Wow!  Check out this picket fence border that Melinda made.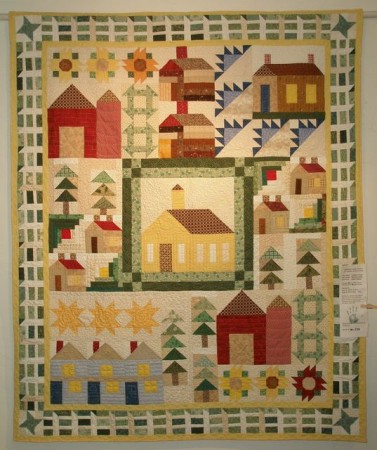 I love Joe Ann's use of stripes in her quilt, and the little touches of patriotic fabric.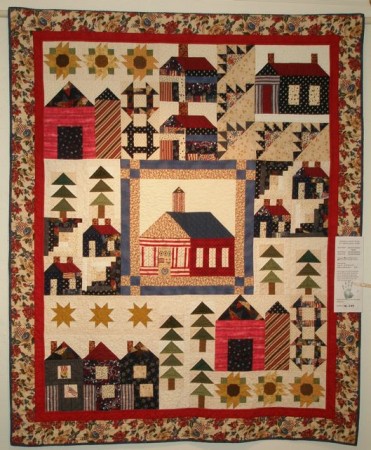 Lynda incorporated a great novelty farm print in her border.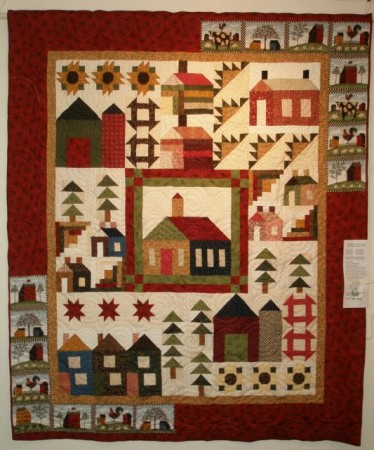 Gloria, who was the designer of the quilt, hit the mark with her homespun border.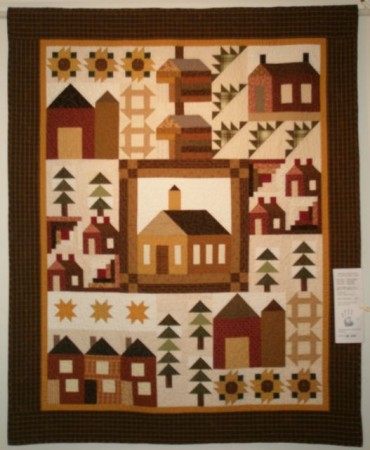 Bev's use of pastels adds an interesting twist.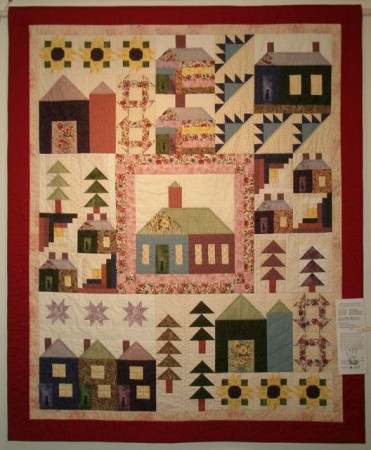 Nellie really surprised me by using all polka-dot fabrics!  As a lover of polka-dots, I thought it was superb.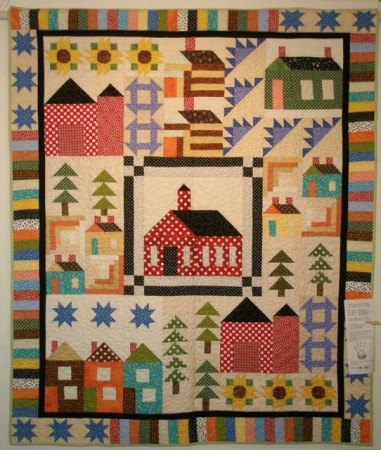 Nancey's cheery, bright colors look great and I love the piano key border.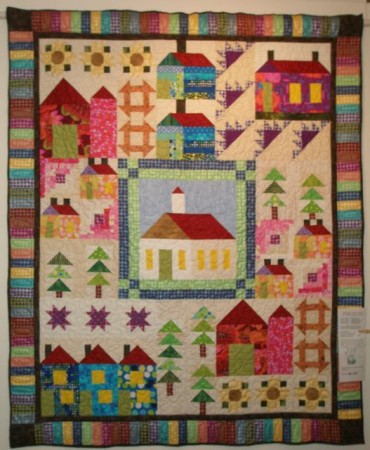 Audrey's clear colors make for a crisp looking quilt.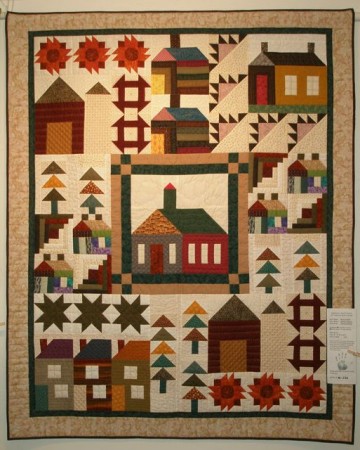 Loretta loves blue and she did a fine job of working some blue into her quilt.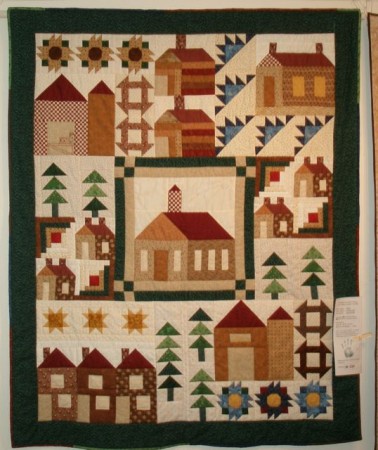 Ann stuck with traditional colors in this version of her quilt…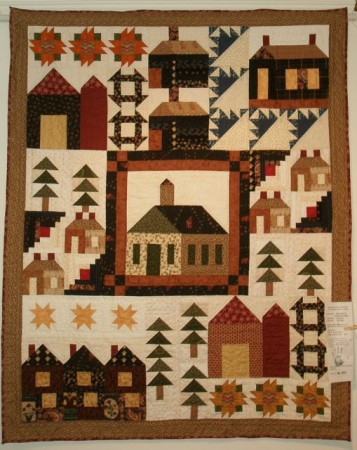 …but she wasn't satisfied with just one—she made two!  They couldn't look more different and both are terrific.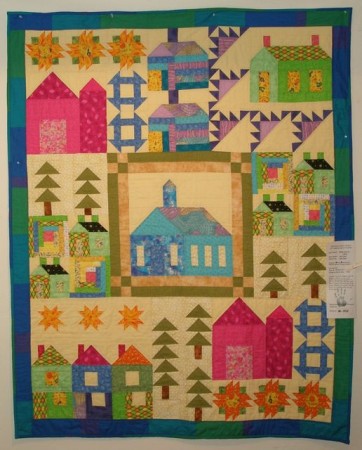 The reds in Marian's quilt really pop.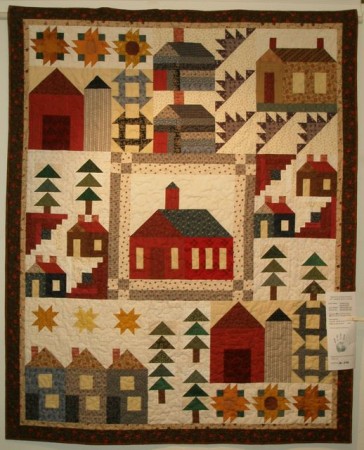 What a talented bunch of ladies.  I'm so glad to be a part of this group with them.