One of my current fabric lines is Christmas Memories. It's a small line, with an adorable panel and a companion snowflake fabric. The line comes in Blue or Red. When I got my sample fabric, I whipped up a quilt from the red colorway. Much to my delight, today at our Redwork Club meeting I got to see a completed quilt top in blue!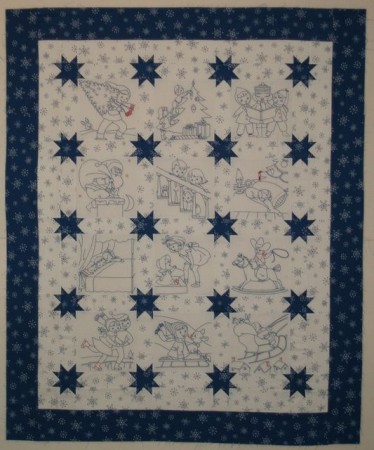 Earlene did all the stitching on this one.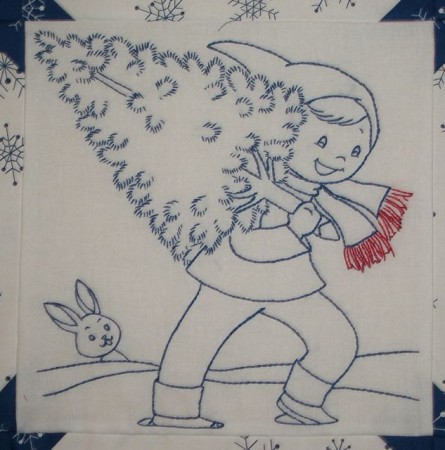 She did a fantastic job.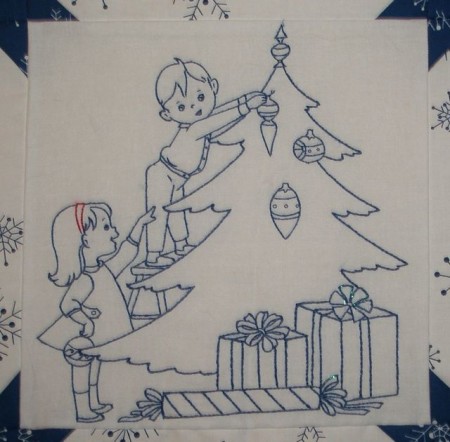 I just love how she did a little red in each block.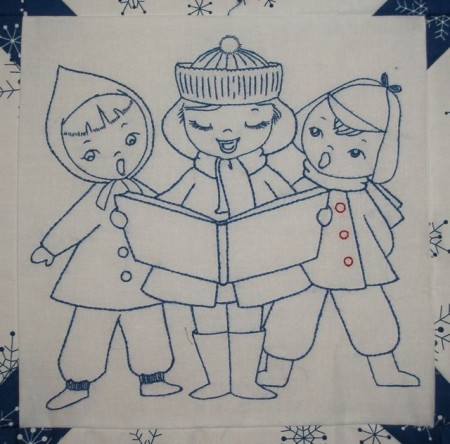 In some of them it's quite obvious.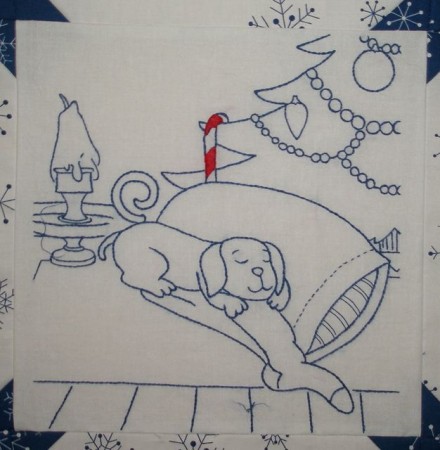 In others, you have to really look for it.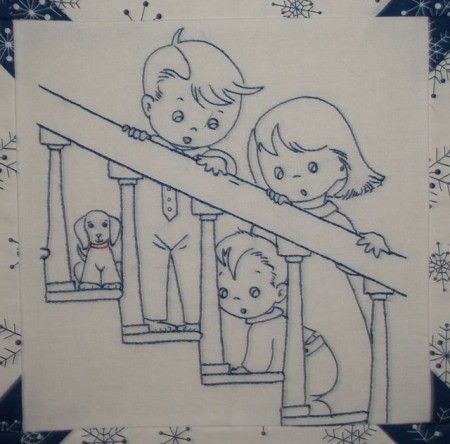 This wasn't her original plan.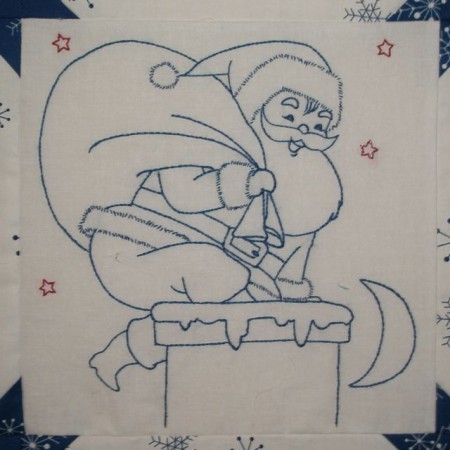 At first she did everything in blue…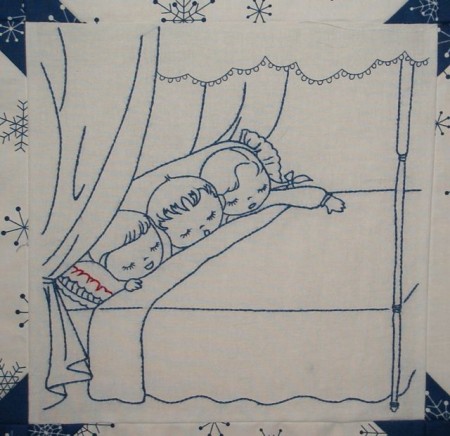 …except this little dog's tongue.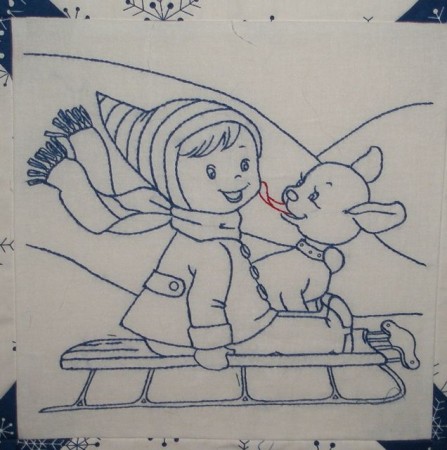 But once that was done…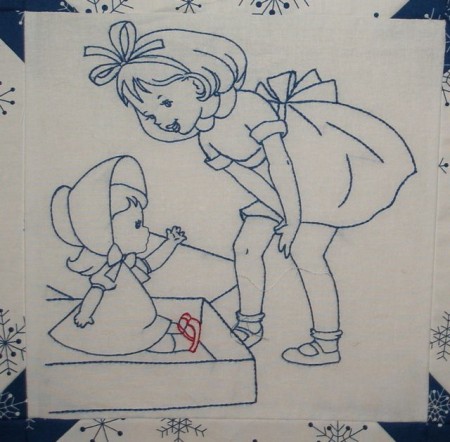 …she thought every block should have a little red.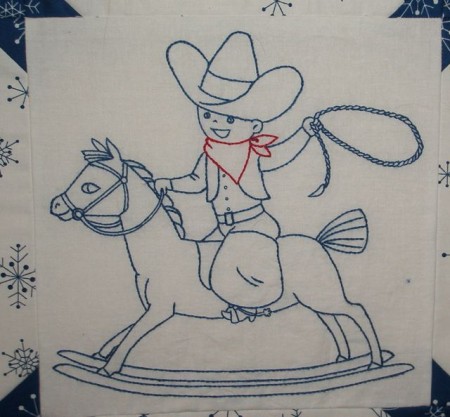 So she carefully unstitched a little bit in each block.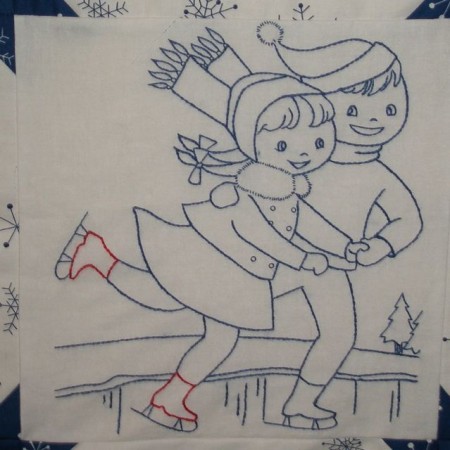 I think the result is fabulous!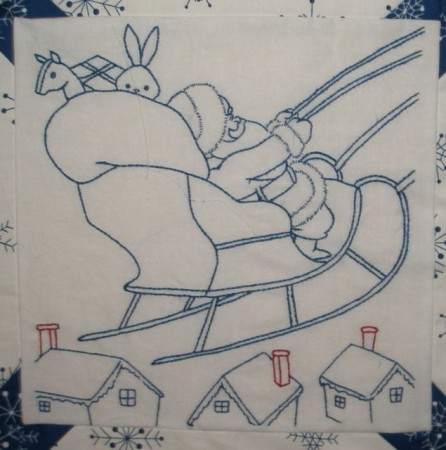 Her are the two quilts, side-by-side. It's so funny, when I'm looking at the red one, I think I like it best, but when I'm looking at the blue one, I'm sure I like IT best!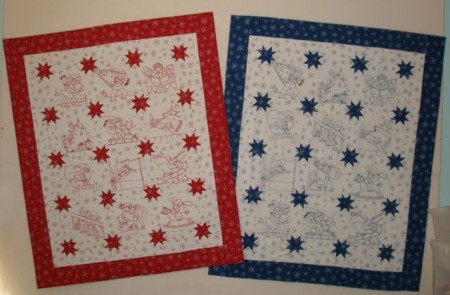 Oh, I'm so fickle!