Oh, I love it when it's time for the Bloggers Quilt Fest, sponsored by Amy over at Amy's Creative Side. This is a time for people all over blog land to show what they're working on or a favorite quilt. I've decided to show my Bavarian Rose quilt, since it's the most recent thing I've made.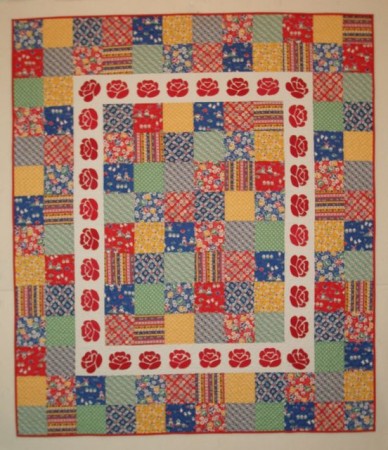 One week before I was leaving for Quilt Market, I got my sample fabrics–2 yards of each.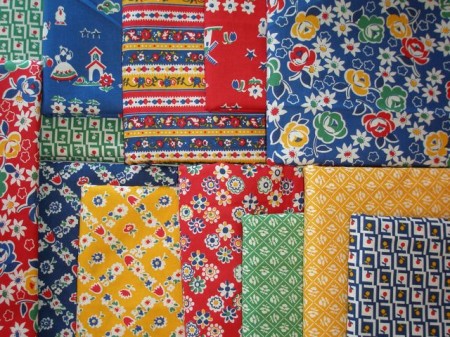 For some crazy reason, I decided that I'd appliqué 32 roses for the quilt!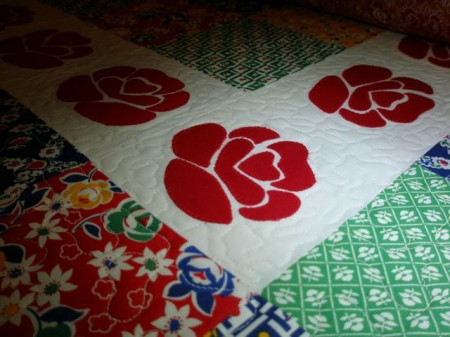 Mind you, I'm not really much of an appliquer, except for some hand buttonhole work I've done in the past. But, I persevered and got them done, using a buttonhole stitch on my Elna.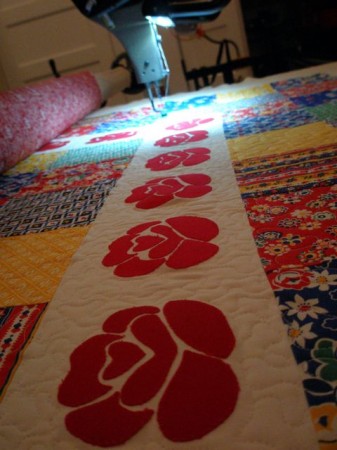 I also made three other samples for Market. A bag…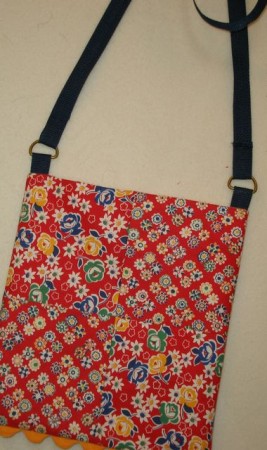 …a Laptop Sleeve…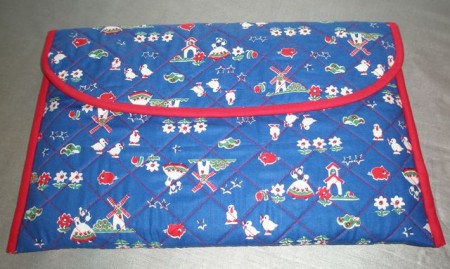 …and a little stitchery I call Gretel.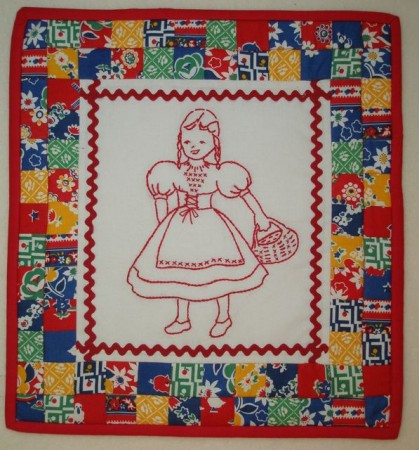 And to top it all off, I found a vintage tablecloth at Market that perfectly matches my new collection!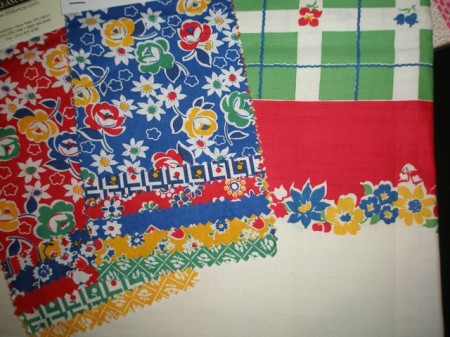 I see curtains in my future!