These are what I call the Novelty or Pictorial quilts. Some are whimsical and some are works of art.
This VB bus sure fits the whimsical category! I love the attention to detail, like the tiny barbecue and the ice chest!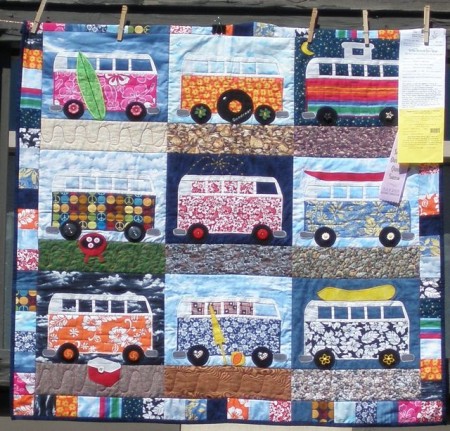 More summer fun!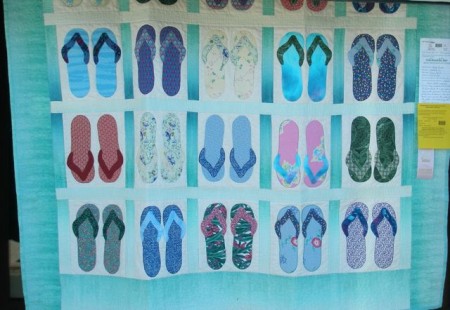 This reminds me of gathering eggs in the hen house. Yes, I've really done that!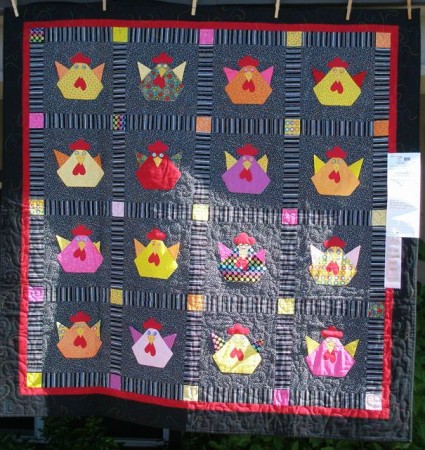 I wish this were our forecast!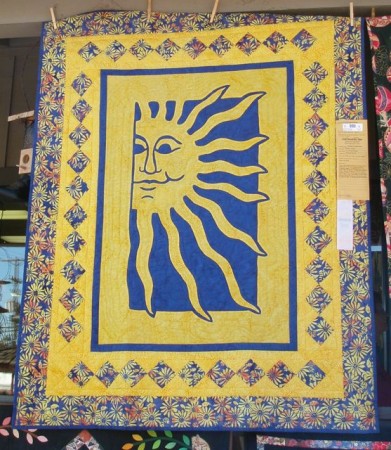 Around the edge, this quilts says, "There's No Place Like Home."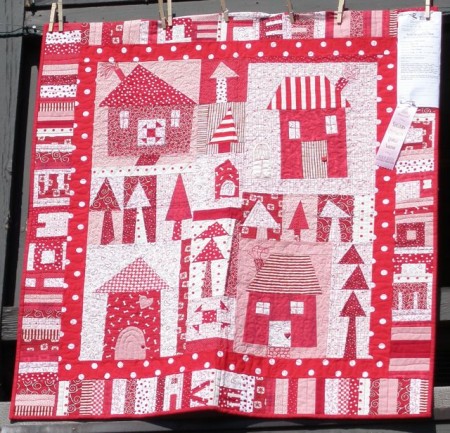 Hmm, I wonder if I need a quilt like this in my potting shed?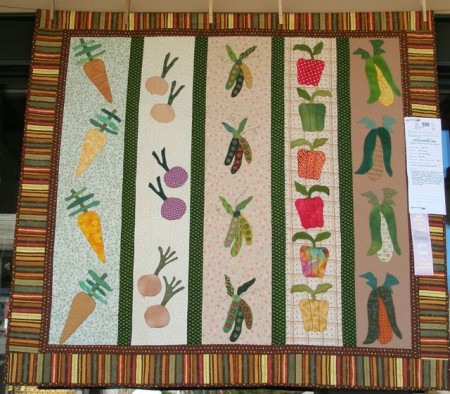 What little boy wouldn't love this quilt?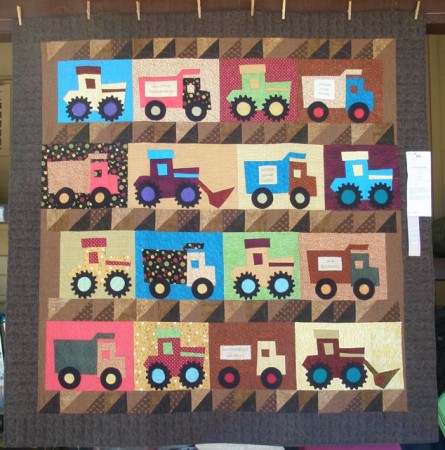 OMG! Isn't this adorable. I'd even like it without the robot.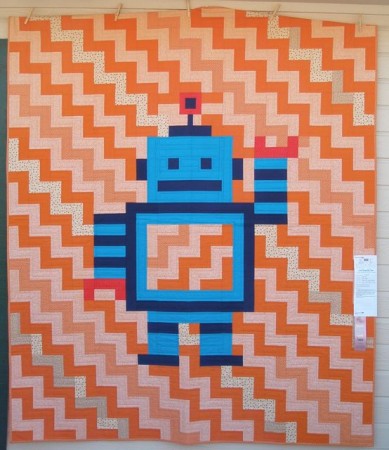 I was delighted to see this. It's made with my friend Glenna's fabric.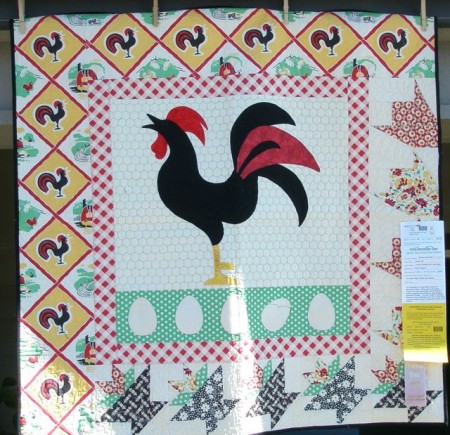 So was this one!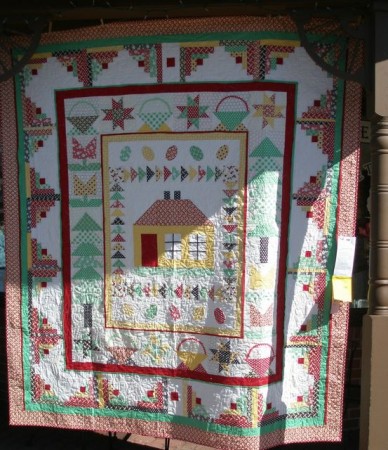 Aye, the pot o' gold!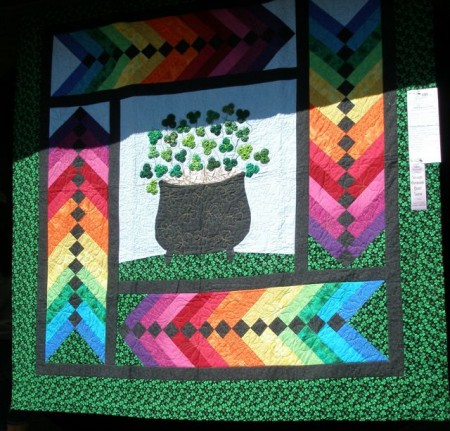 Isn't this charming?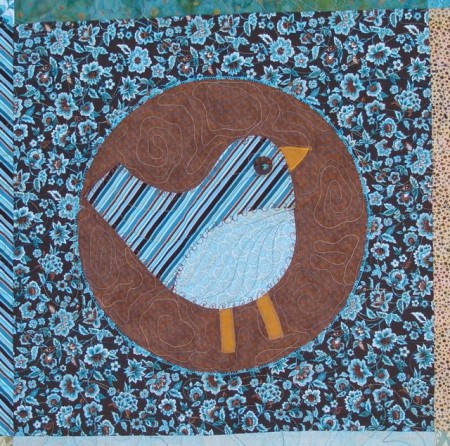 This butterfly quilt was for sale from one of the antique dealers. Even though butterfly quilts are my favorites, I didn't buy it. I already have one like it in my collection.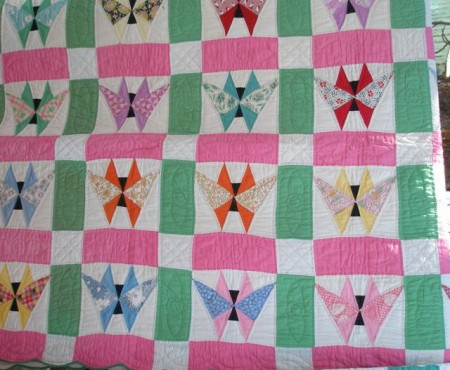 Who says orange doesn't look good with pink and green?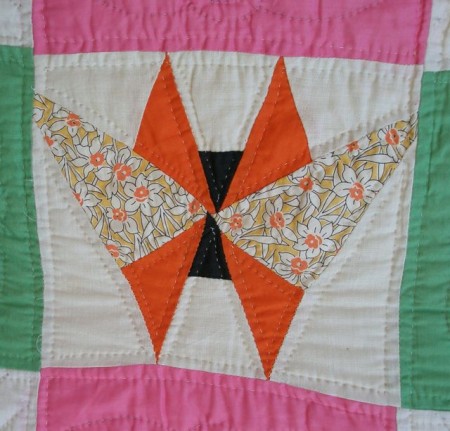 Moon over the mountain?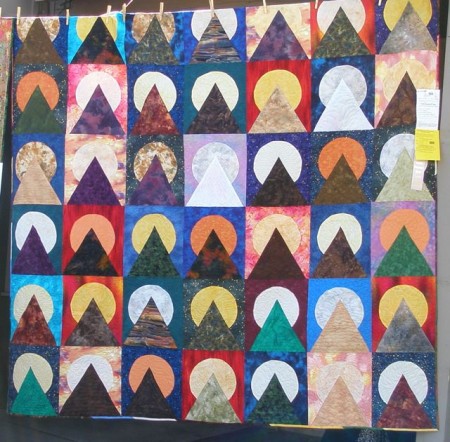 I love this cat pattern. Not so much the "things" in the borders.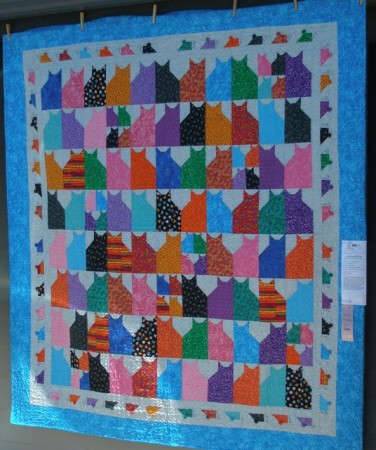 I thought this was very whimsical.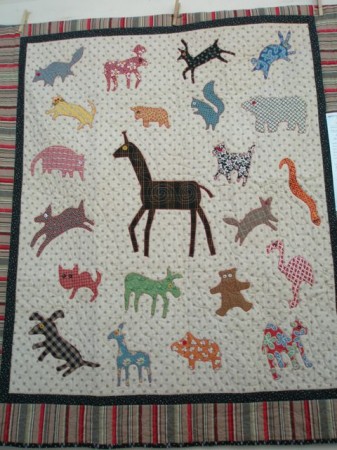 I wonder what the inspiration for this quilt was.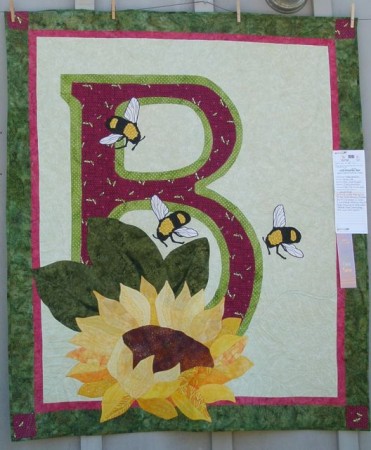 Very pretty.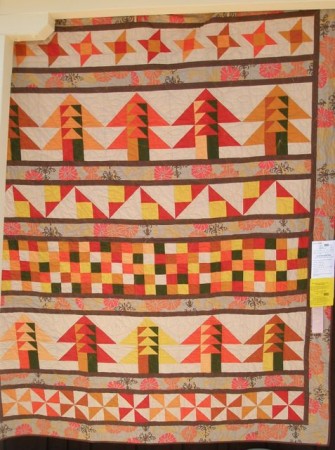 This Mammy quilt was nicely done.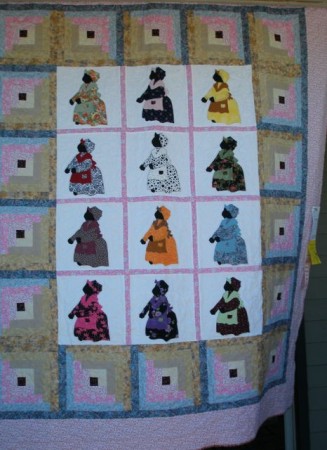 Great fabrics in the clothing.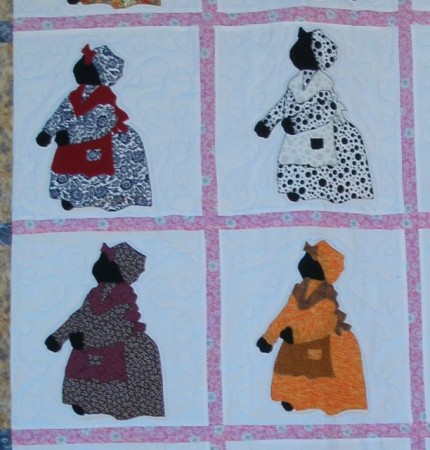 I'm starting to see some interesting and modern versions of the Grandmother's Flower Garden.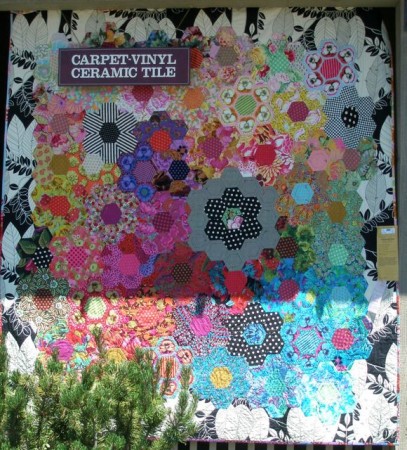 I love sunflowers, and the pieced backing on this really makes it sparkle.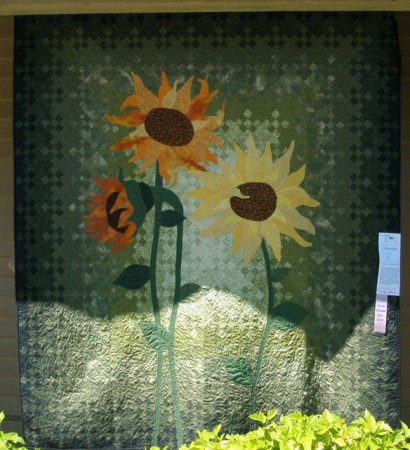 Wow!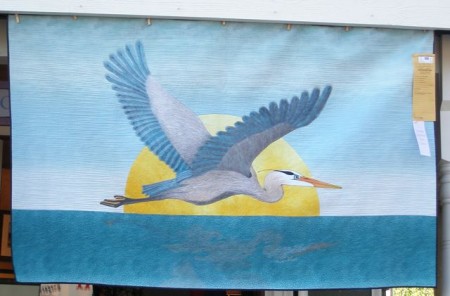 The bird in this quilt looks more real than the lady's eyebrows!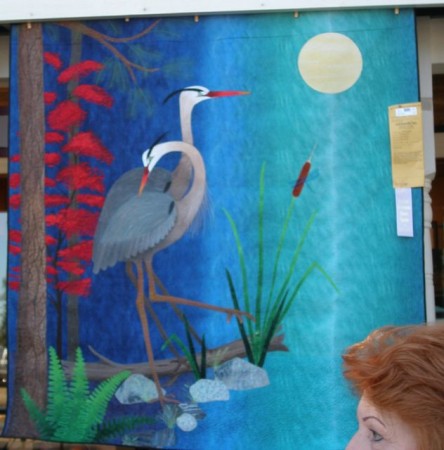 The realistic ones fascinate me.