Time to share some more wonderful quilts, like this Tumbling Blocks.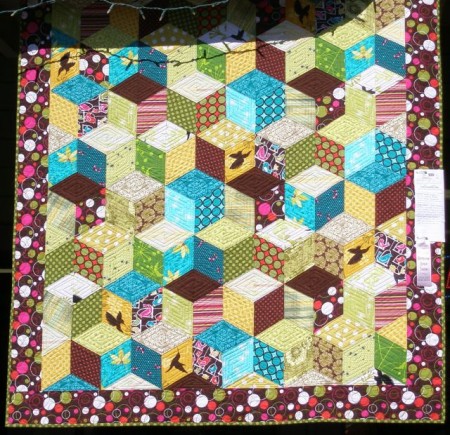 This is a cool Tumbling Blocks variation.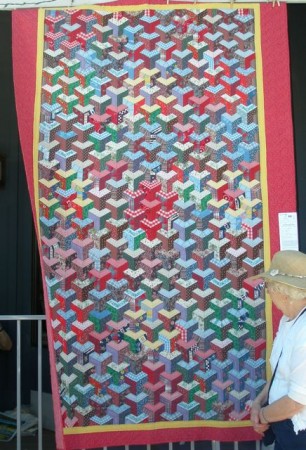 I wish I could think of the name of it. It always reminds me of an aerial view of skyscrapers!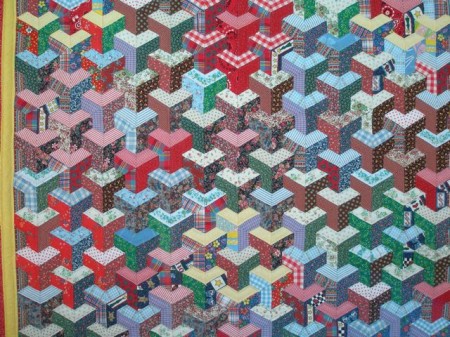 As a lover of scrappy quilts, I'm always attracted to string pieced quilts like this one.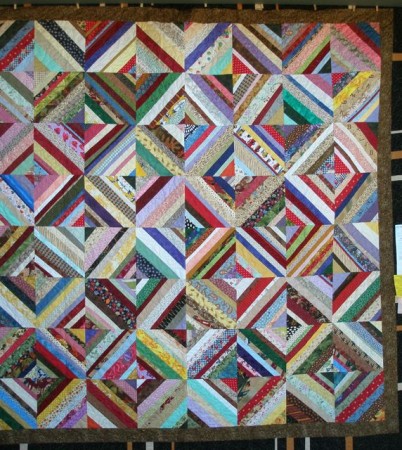 This one isn't as scrappy, but still used some string piecing.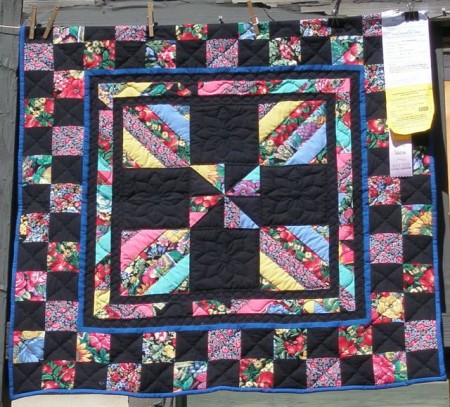 Ooh, Spider Webs!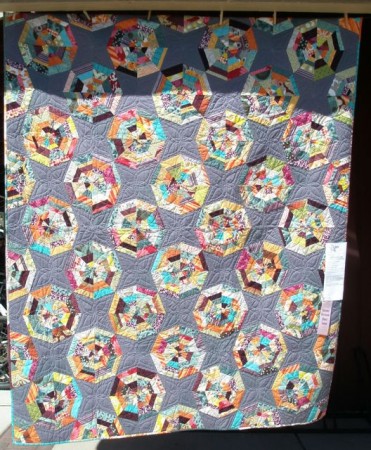 This was a quilt for sale by a vendor. The little "strings" in it were about 1/4″ wide. Why didn't I buy it???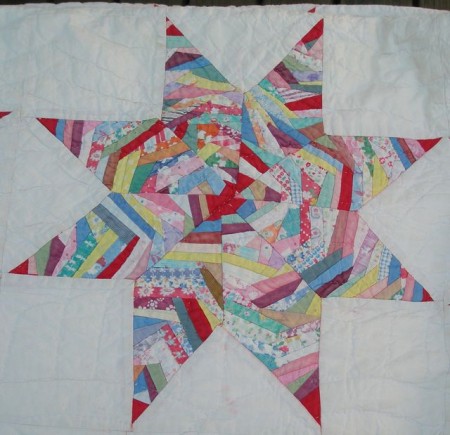 A very pretty pieced and appliqued quilts.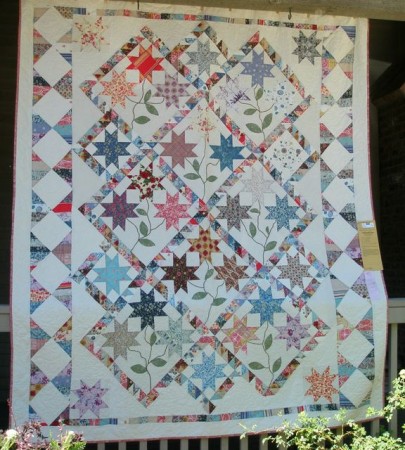 It has an interesting border, using string piecing.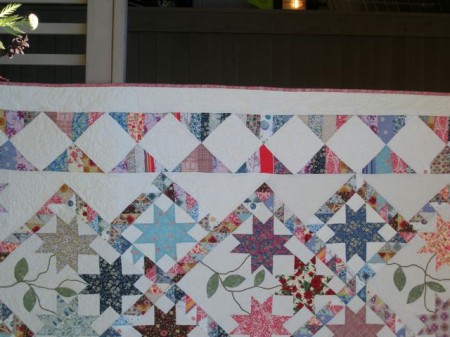 I thought the simplicity of this quilt made it very charming.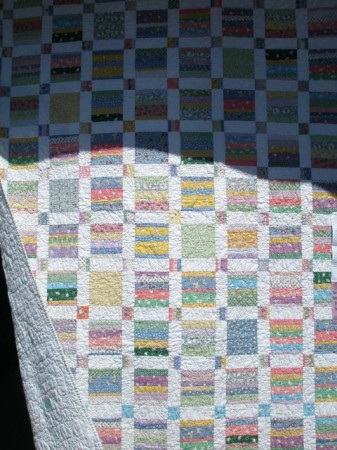 There was a whole display of quilts made from these wonky strings.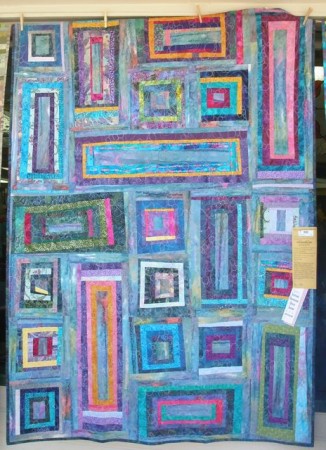 I really like this with the hand prints.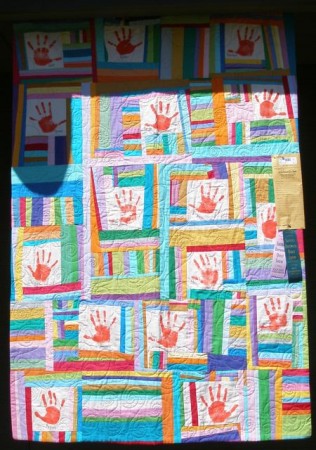 I didn't see a lot of Redwork or embroidered quilts. This Halloween one from Yesterday's Charm is pretty cute.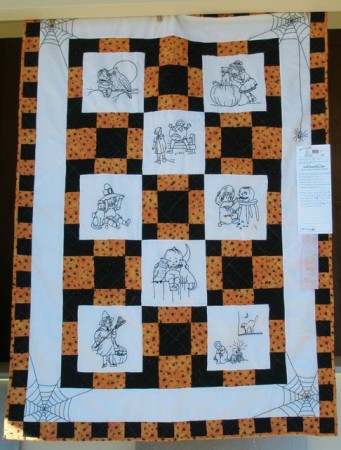 And this Snowman Christmas was adorable. Lot's of work, but worth the effort, in my opinion! The final block, Z, is the snowman snoring. I'm sure the quiltmaker felt that way, too!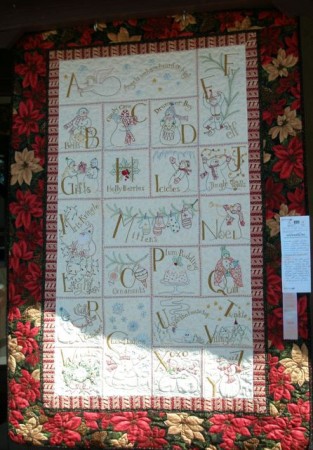 Isn't this an interesting variation on the Log Cabin?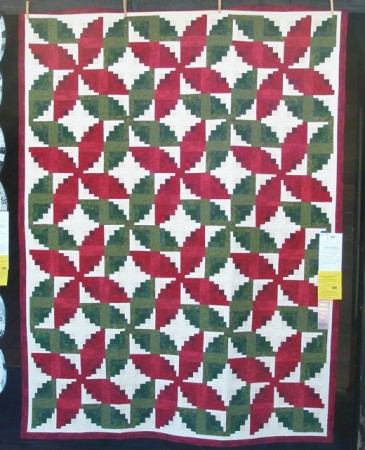 I'm assuming this was strip pieced, if not, Holy Cow!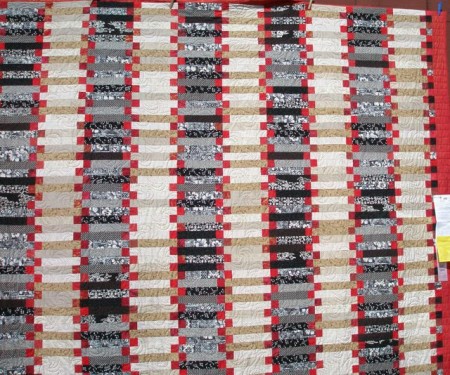 Braid quilts are fun to make. I'm surprised we don't see more of them.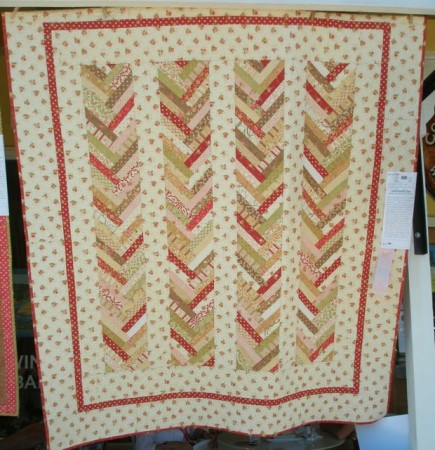 The addition of the cherry applique really perks up this plain quilt.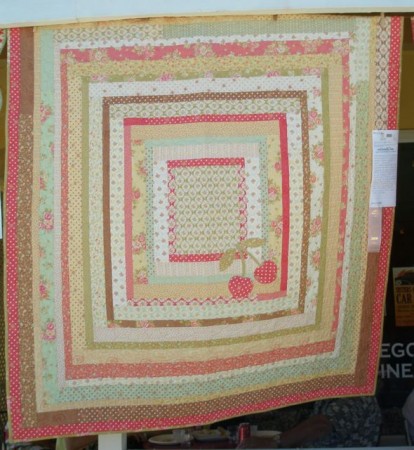 Wow, I'd like to learn the technique used to make these "shattered" blocks.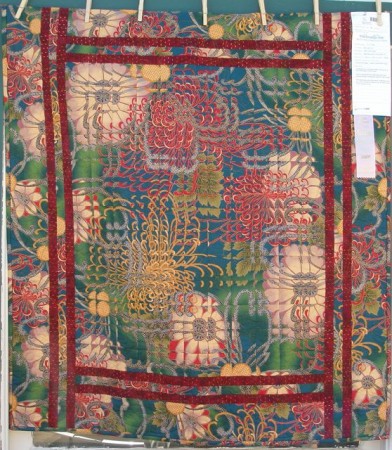 Wow, I'm loving this quilt.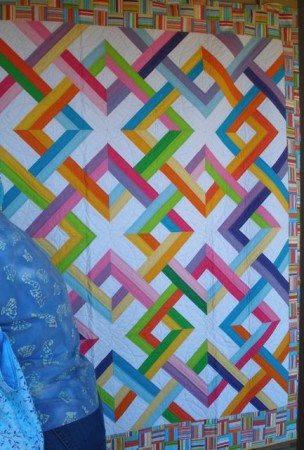 I think solids are finally coming into their own.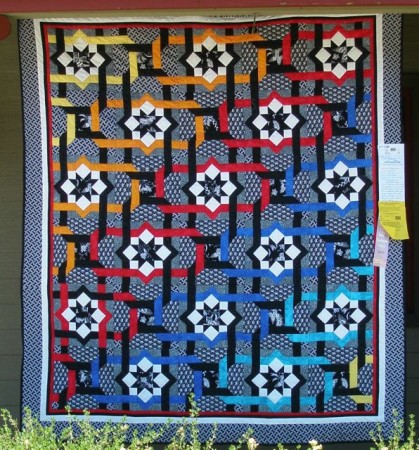 I wonder how long it took this quiltmaker to collect all the right shades of blue?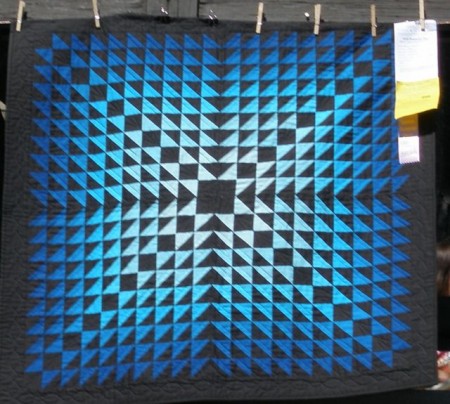 I'm crazy for daisies and loved this quilt.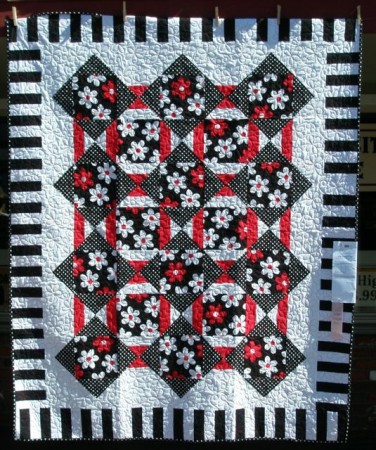 I thought this was really striking in its simplicity.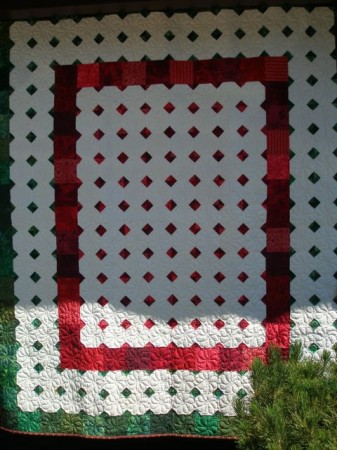 This quilt is made with buttons!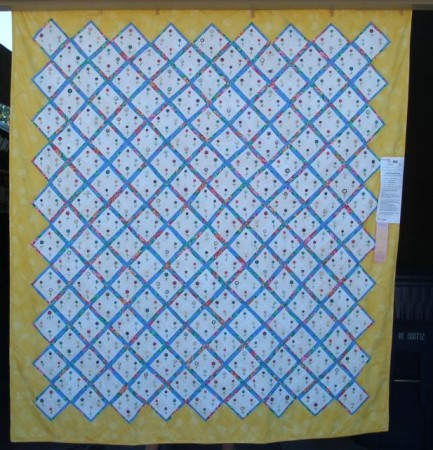 The quiltmaker added embroidery for stems and framed each block.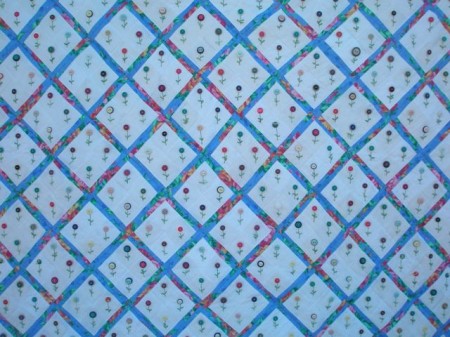 Wow! Talk about visual impact.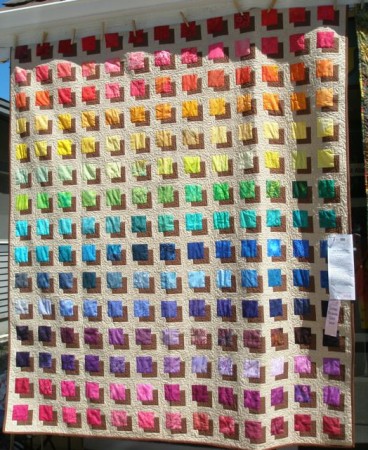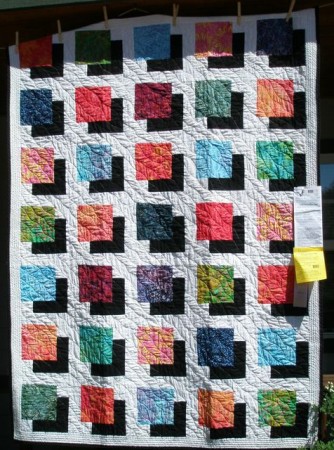 I made a quilt like this for my Secret Pal in Guild one year, and cut one out for myself. Guess I should dig it out an get it finished!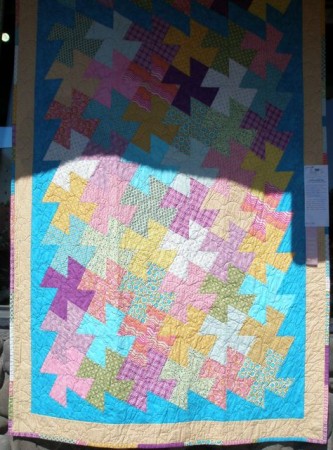 This is a pretty color combination.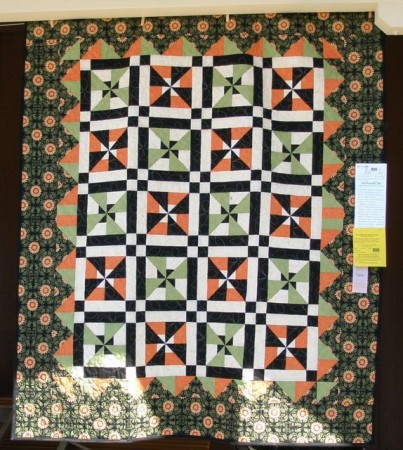 Brights on black are a winner in my opinion.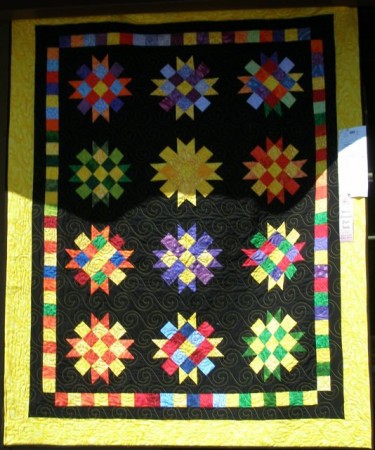 I loved this.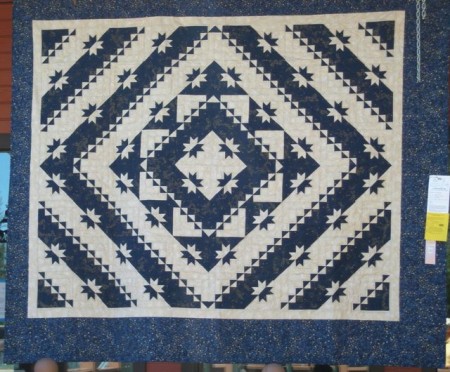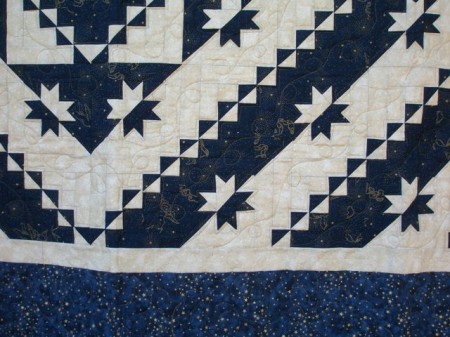 Lots and lots more to come!