The Sisters Quilt Show was fabulous. I took a lot of photos, of course. As I got home and was looking at what I took, it occurred to me that everyone who goes to the show probably comes home with different memories. Surely no one else took the same photos I did. I guess it says a lot about who we are as quilters. I find I'm drawn mostly to traditional quilts, but I also love looking at modern quilts—even though I may never want to make one.
I just spent some time organizing the photos I took and grouping them together a bit. So, we'll start with the basics–the Nine-Patch. It doesn't get more basic than that, but it's amazing what quilters can do with just a few squares!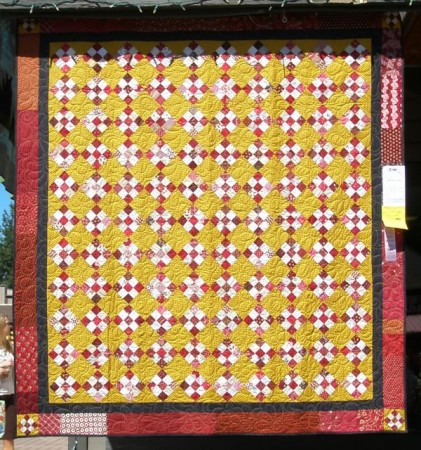 I apologize for the shadows on some of the quilts. It was a bright, sunny day, which was lovely, but doesn't always make photography easy!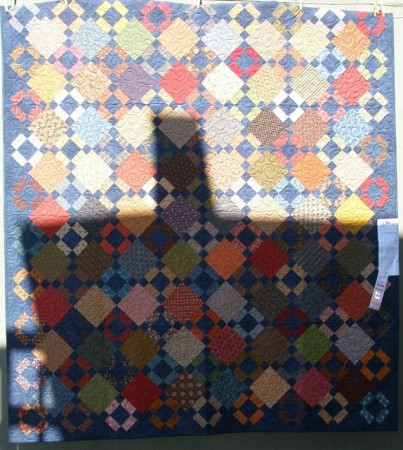 I think there's something to be said for a two color quilt—and the sawtooth border on this is great, too.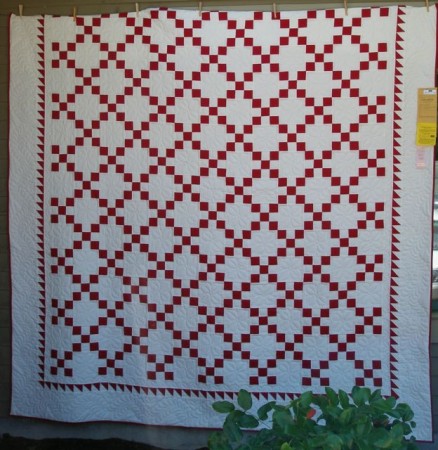 This quilt has a beautiful applique border.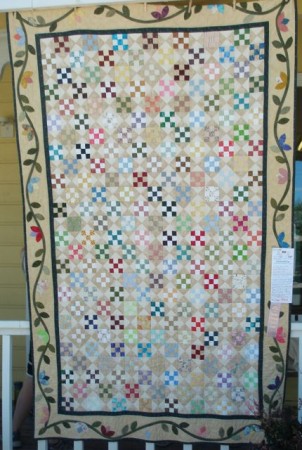 When I look quilts, I'm alway curious about how the blocks are set together. Did this quilt maker do a square-in-a-square setting around each Nine-Patch, or did she make alternate Broken Dishes blocks when setting this quilt together? The result would be the same either way.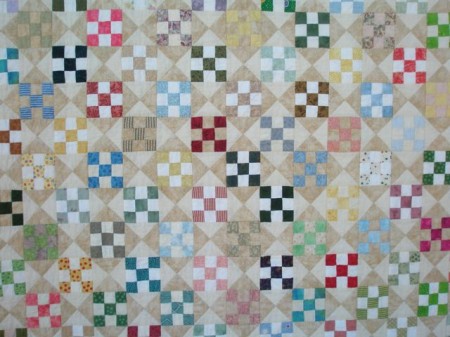 Here's a nice combination of a Sixteen-Patch and a Four-Patch.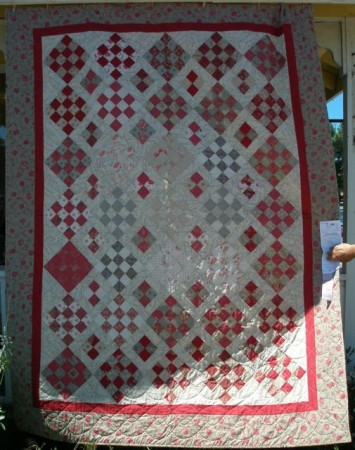 I think this was the only vintage quilt I saw hanging in the show. Interesting setting, with the single block in the center.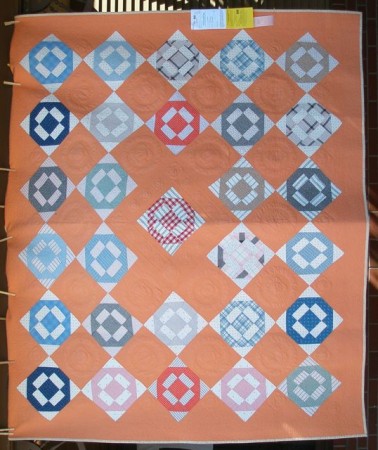 Now things are really starting to change, but still the same basic grid.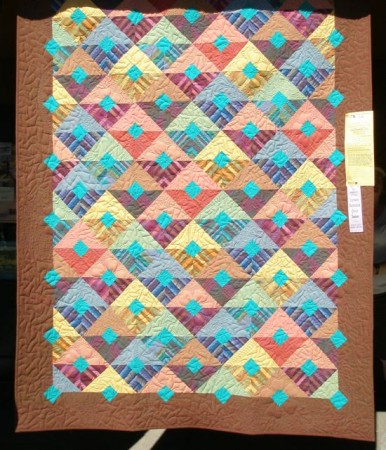 The alternate dark and light is good here.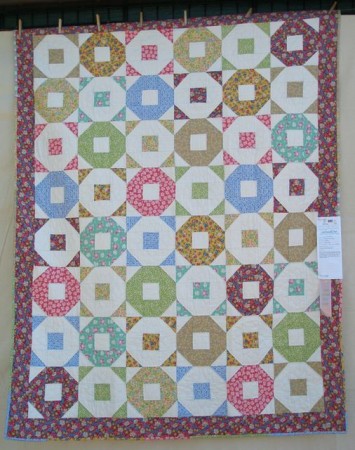 This block isn't that different than the one above, just a change to two corners, but the result sure is different.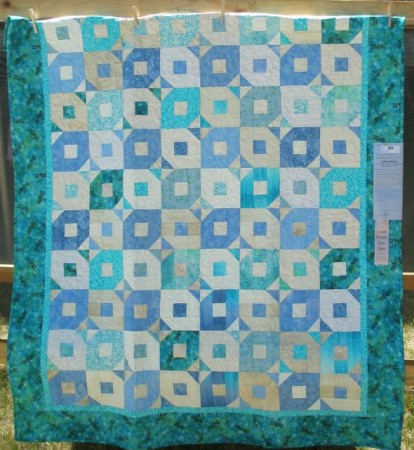 Perspective is different when things are set on point, too. Also, the darker outer blocks act as a cool border.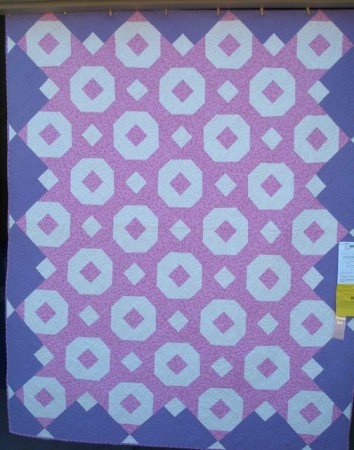 More geometric quilts.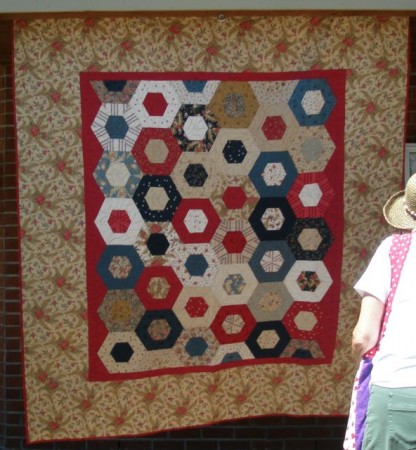 This is an interesting quilt with some dimensional blocks.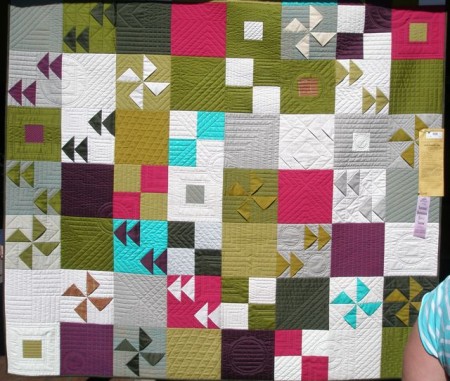 This Tennessee Waltz is very pretty.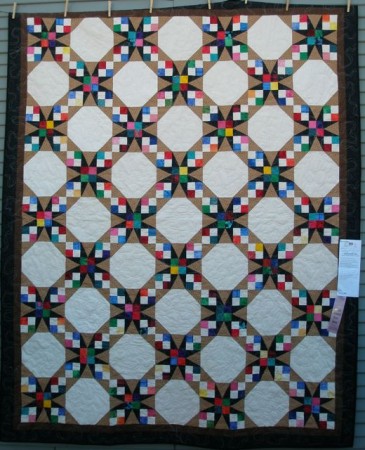 I thought this quilt was simple but elegant.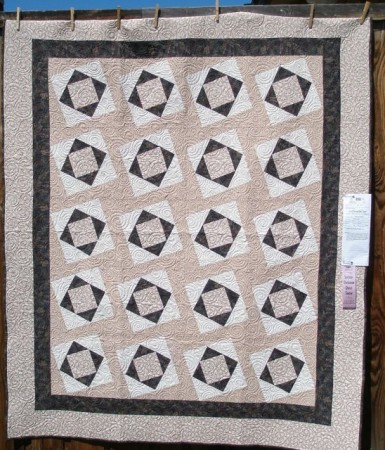 This gives the impression of a Nine-Patch…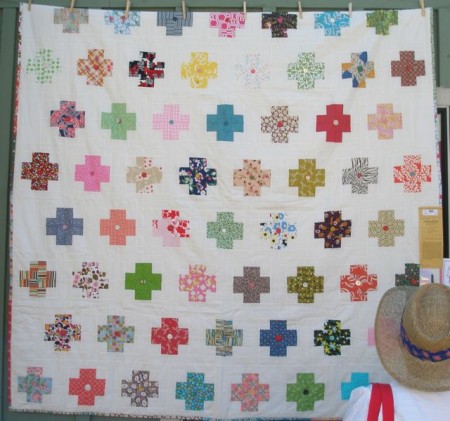 …but the construction was more like a log cabin.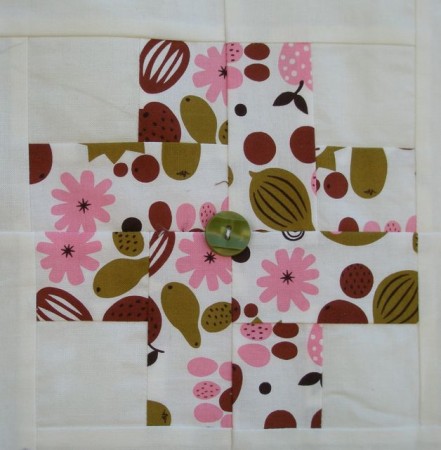 Isn't the border on this quilt great?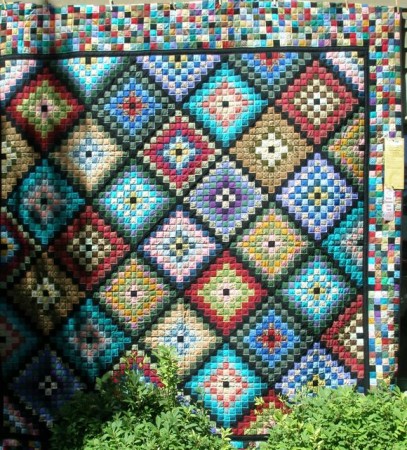 And I've always loved this block.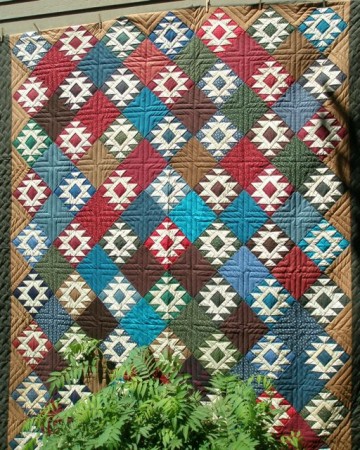 Color placement in this Triple Irish Chain sure makes a statement.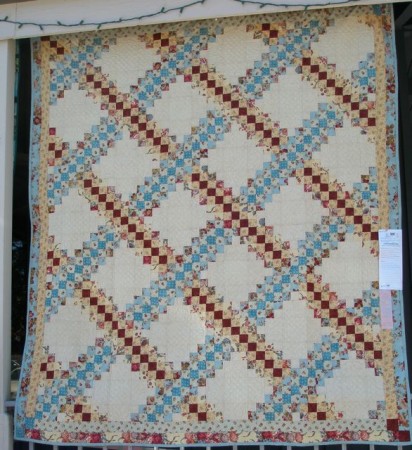 And what about the Four-Patch?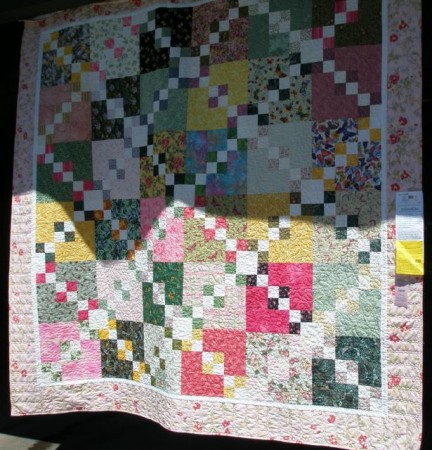 It's pretty versatile, too.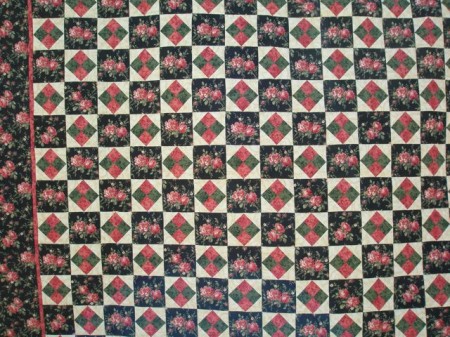 This was a vintage quilt that was for sale. (No, I didn't buy it!)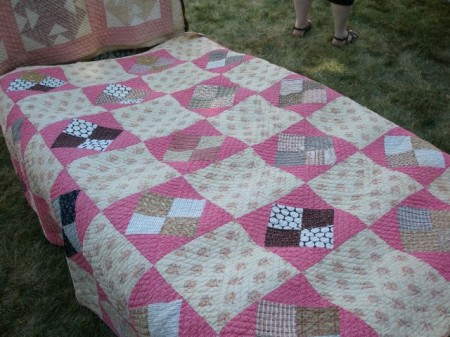 This Tussie Mussie quilt was very clever.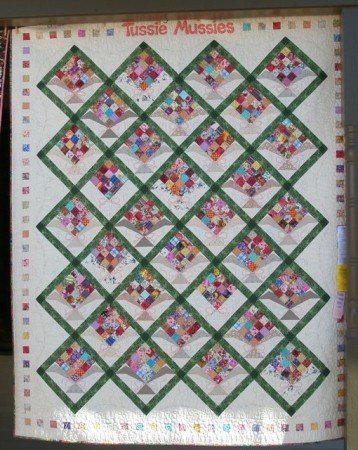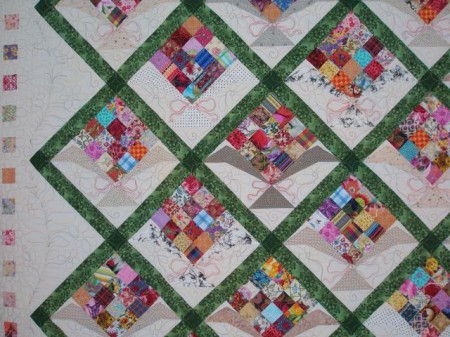 Usually I don't like shadows on the quilts, but the sun dappling on this diamond quilt is kind of cool.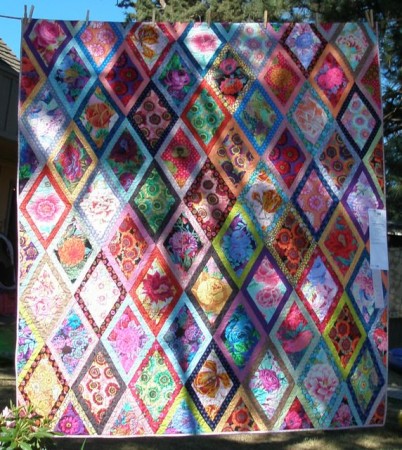 Isn't this an interesting geometric design?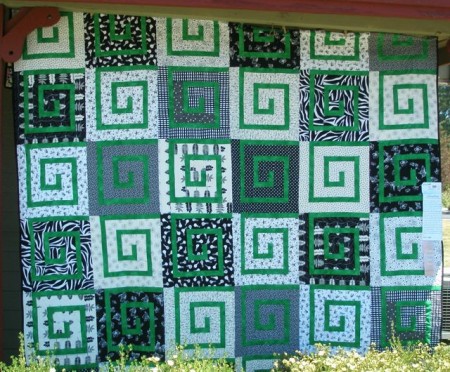 I've made a quilt similar to this called Spruce Root.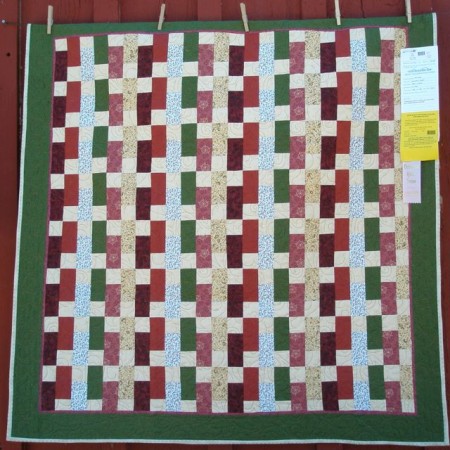 At first, I thought these were half-square triangles, but one side is longer. It really makes for an interesting design.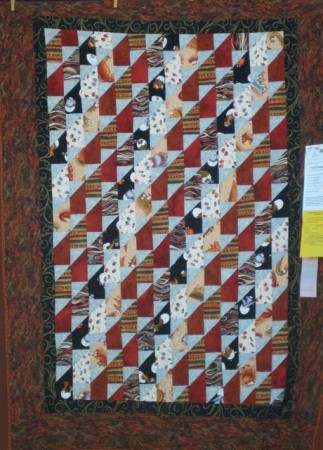 Lots more to come!