I hadn't been to the Sisters Quilt Show for a few years, so decided it was time for a trip back. We drove over on Friday. Of course, a stop at the Stitchin' Post was in order. To say it was crowded would be an understatement!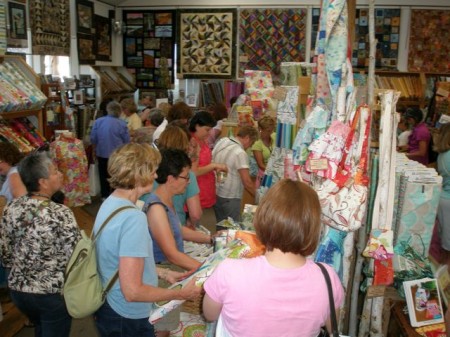 As usual, the displays there were top notch.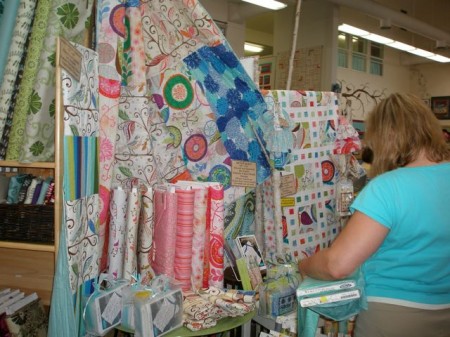 I love to look at the quilts on display.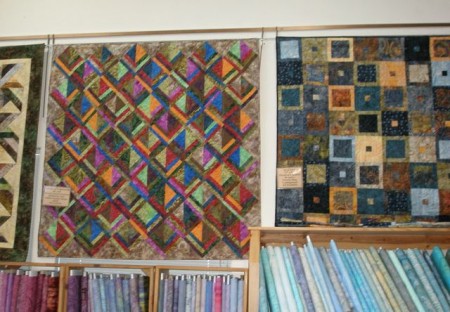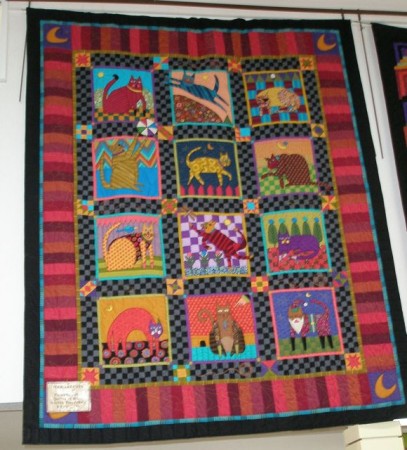 Inspiration everywhere!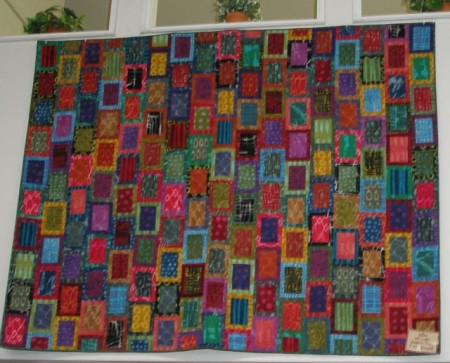 I'm gearing up to do a circle quilt, and loved this one.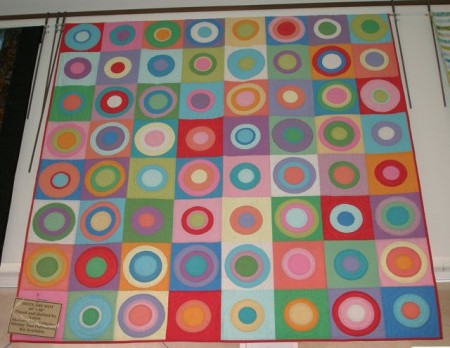 The dimension on this quilt was amazing.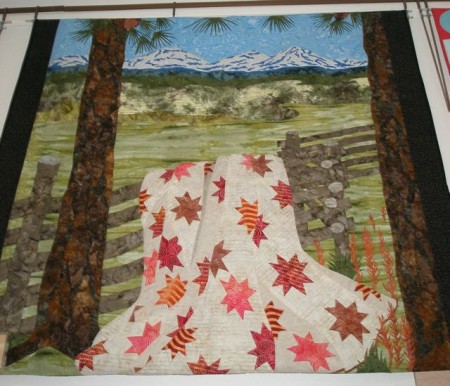 We stayed in Bend, but bright and early Saturday morning, we made our way back to Sisters.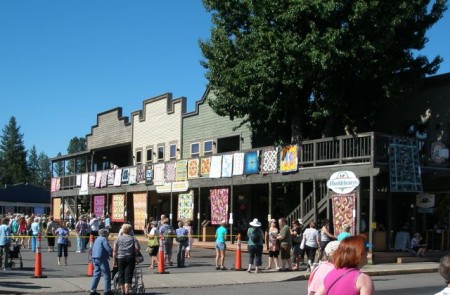 We weren't the only ones who thought we'd get an early start!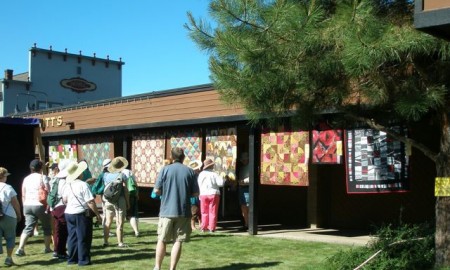 The impact of all the quilts on the buildings is incredible.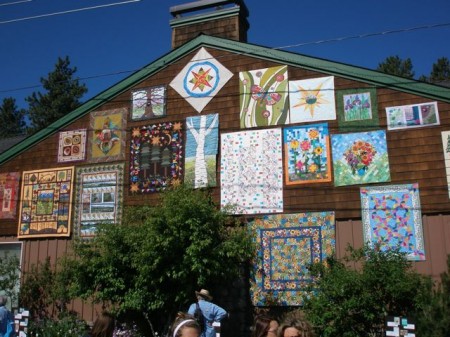 I especially loved this butterfly quilt. The stitching on it was wonderful.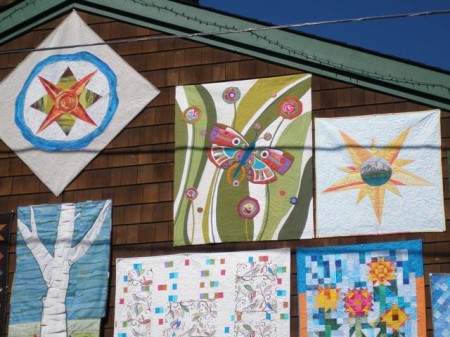 I just love seeing quilts blowing in the breeze.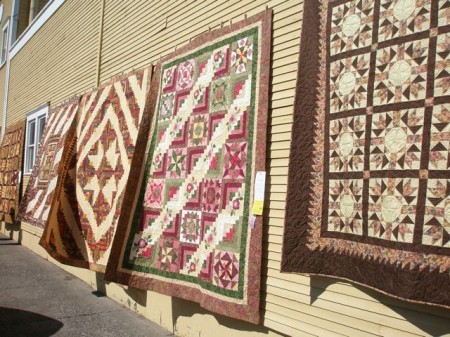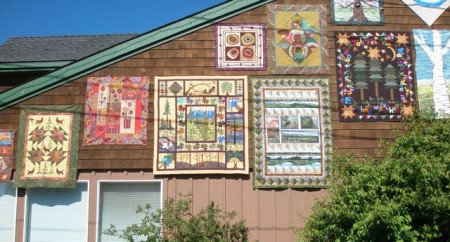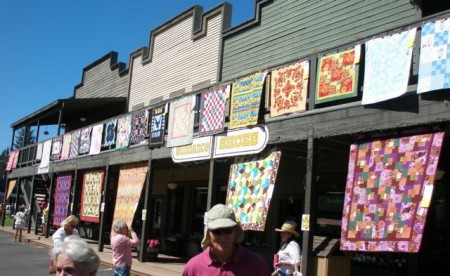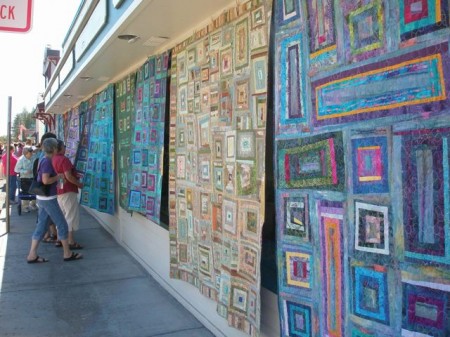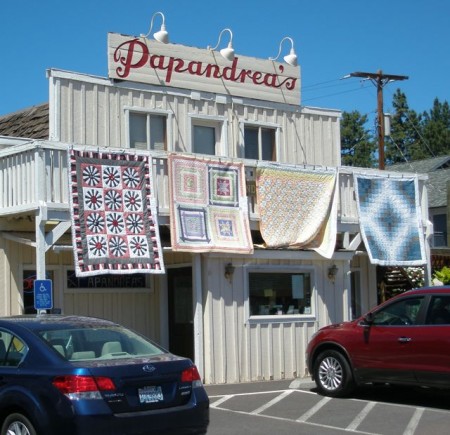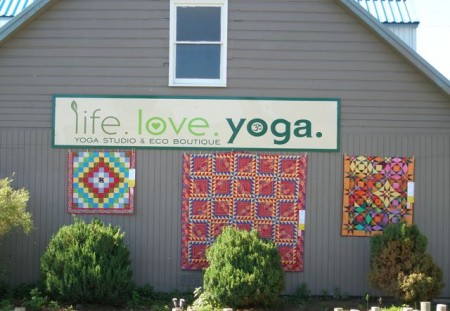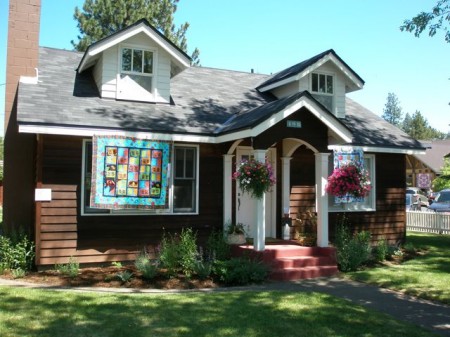 They had this "sidewalk" quilt that kids could add a block to. Very clever, I think.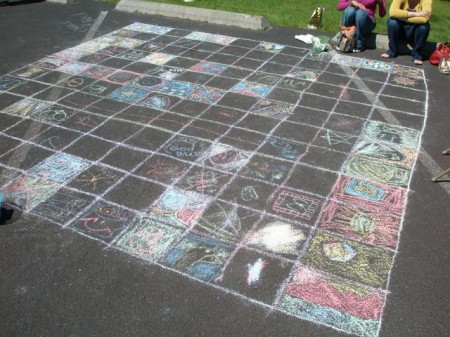 And they were raffling this "quilted" bike.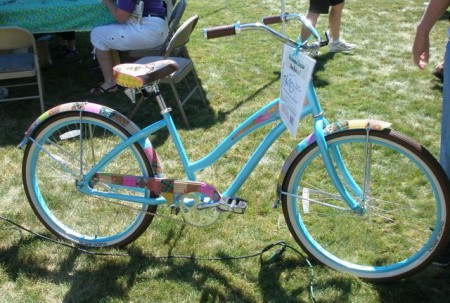 This was the raffle quilt. It was exquisite. With the sun shining through from the back, it really sparkled.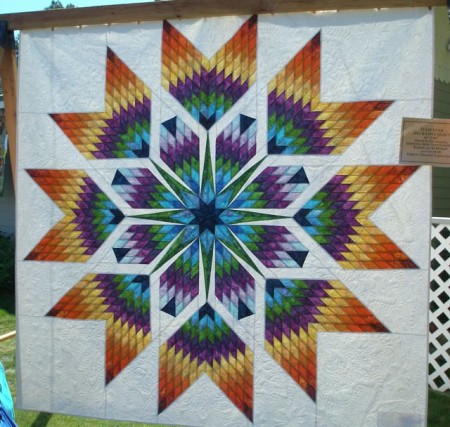 Tomorrow I'll start posting "the parade of quilts!"