Last month our Redwork theme was Spring, but we take any and all show-and-tell–and love it!
Loretta made this log cabin with the tiniest strips. I think the blocks finished at 3″!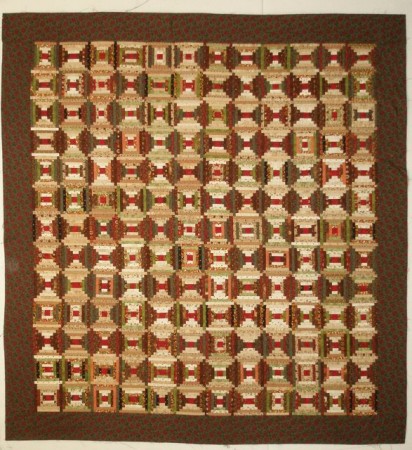 For our Spring Theme, she did bring this adorable chick table topper.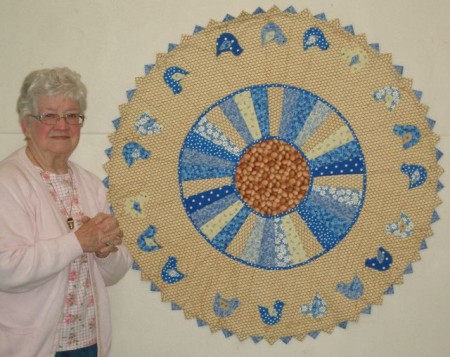 She's also been working on my Christmas Memories panel in blue. She does beautiful work.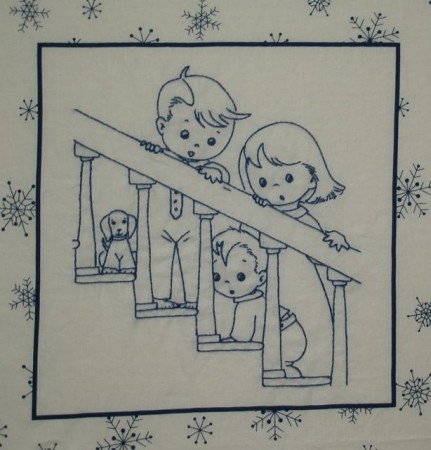 Robin evidently missed the "Spring" notice! She brought these adorable Halloween blocks.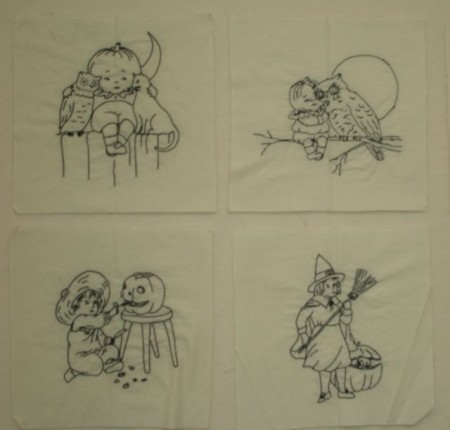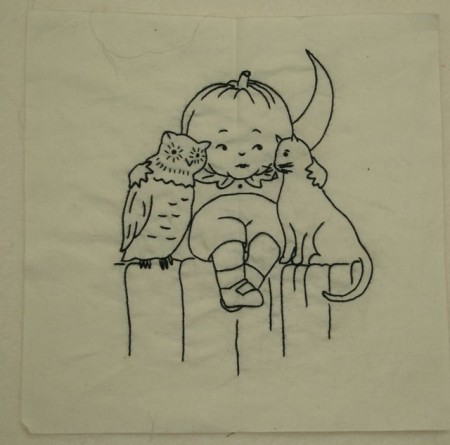 Here's another "Fall" entry–trees and leaves.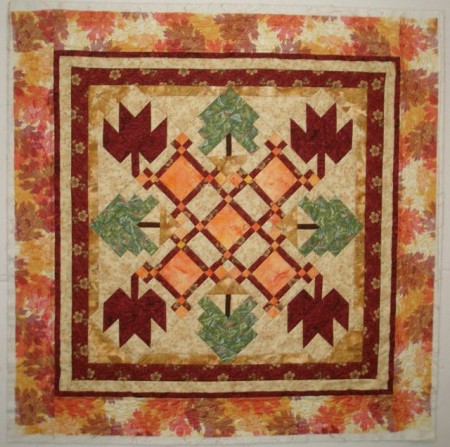 Eleanor had finally finished piecing a block-of-the month from Anna Lena's.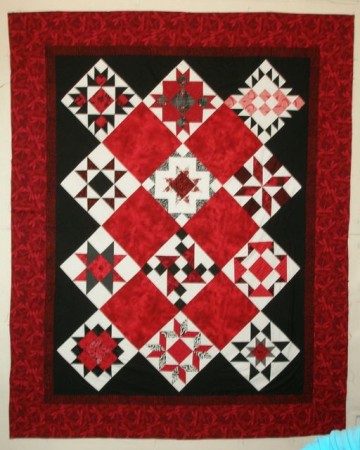 Ann brought her Bloomin' Jacket to show.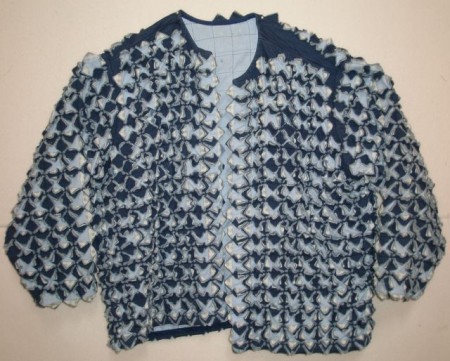 And Linda couldn't wait to share her finished Chocolate quilt from a few years back.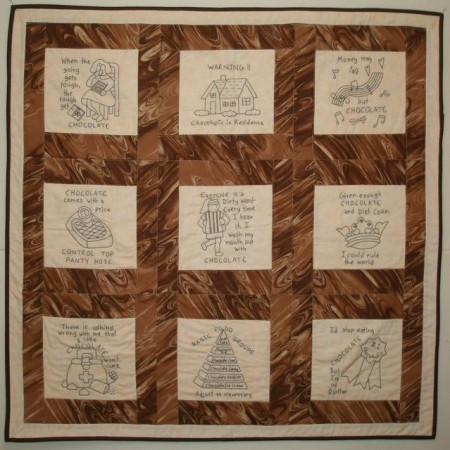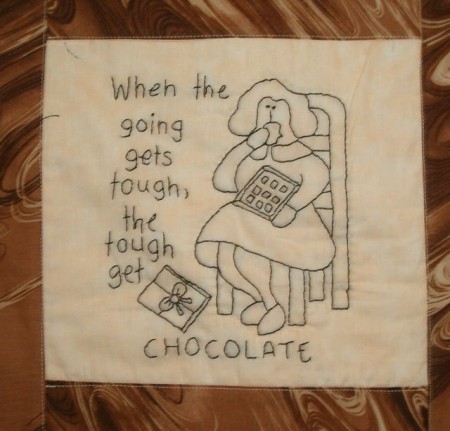 Here's a Dear Dorothy kit Linda made, all stitched around in a hand done buttonhole stitch.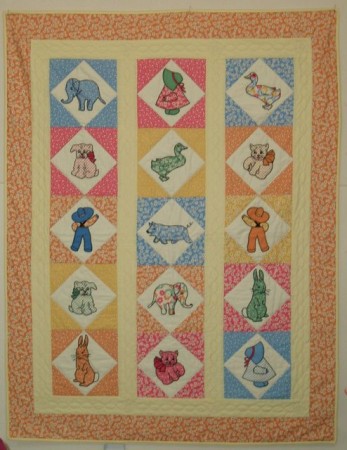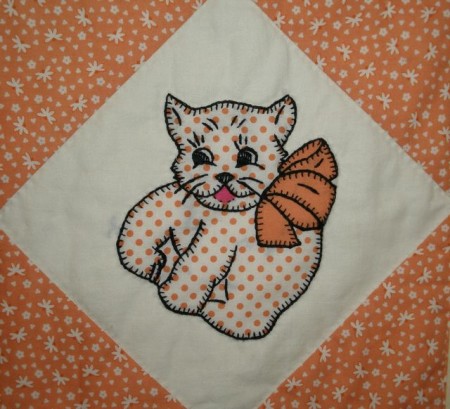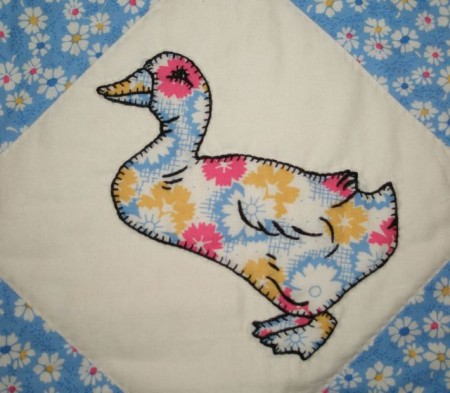 I love her labels.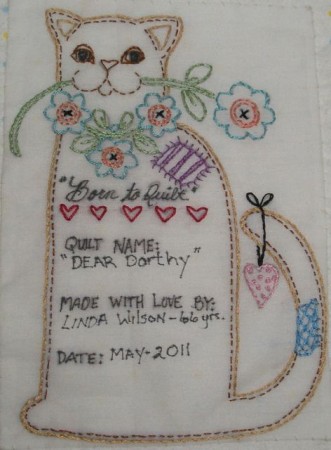 Cortne' brought this little lamb as a sign of spring.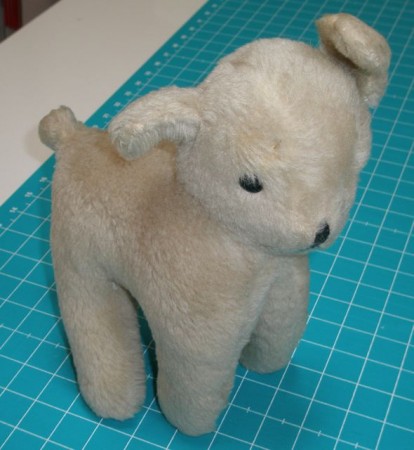 Here's a cute spring wall hanging. I think Mary did this one.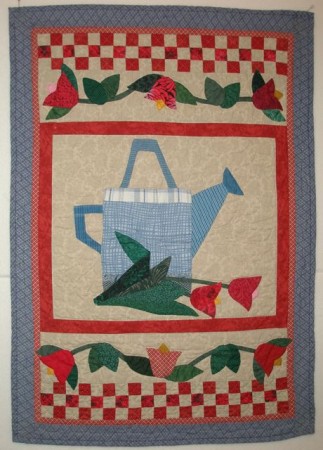 And I love The Stitcher. I think it's the hollyhocks that make it so special.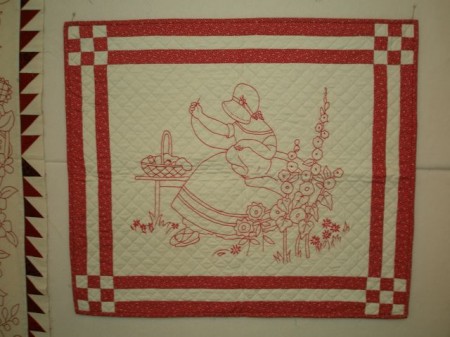 Robin brought this great quilt top that she stitched.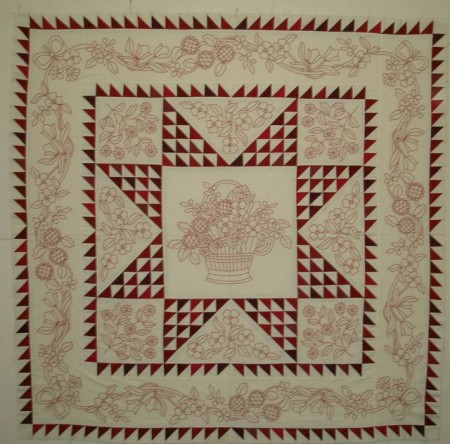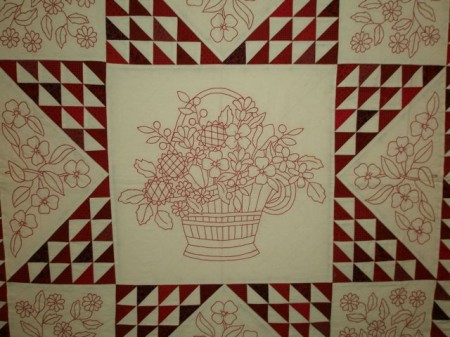 How do we keep getting Halloween in here!?!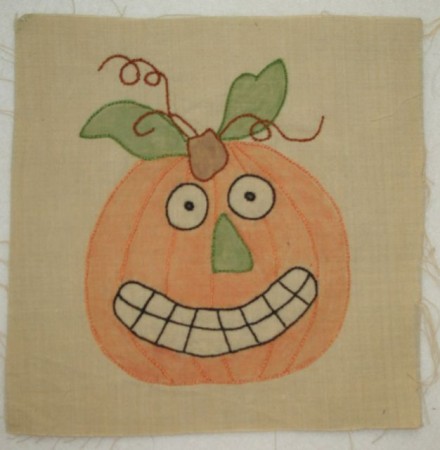 And now Christmas!?!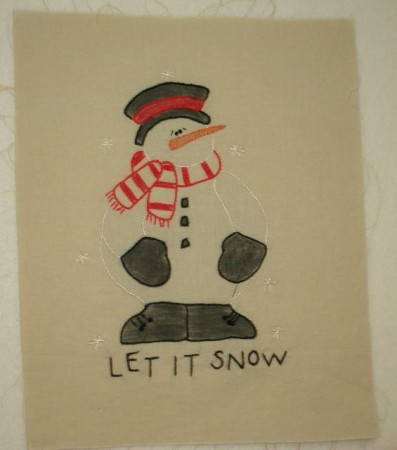 A charming old tea towel.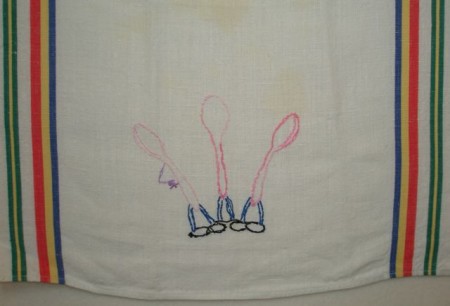 And a new tea towel. They could be companions!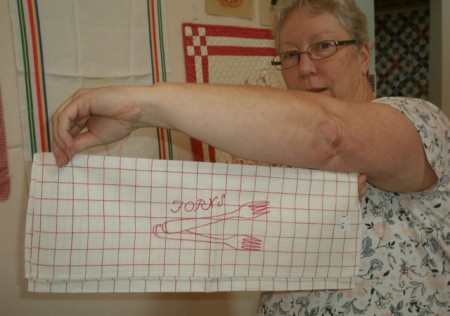 I asked Robin if I could borrow her Redwork folder, and she found these blocks inside!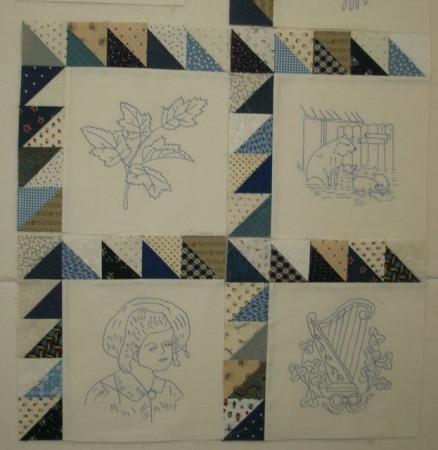 Those baby shoes are sooooo cute!