As usual, I had a fabulous time at Quilt Market! Here are some of my favorite images from my days there.
During set-up, I spotted this fabulous clock–which looked so much like a Swedish Mora clock, that I just had to as if I could take a photo.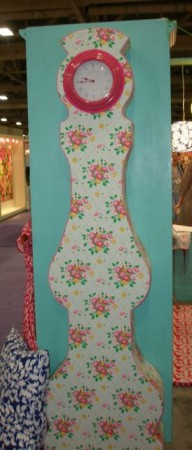 As it turned out, it's by Rebekah Merkle, who is designing fabric for Timeless Treasures–just like I am!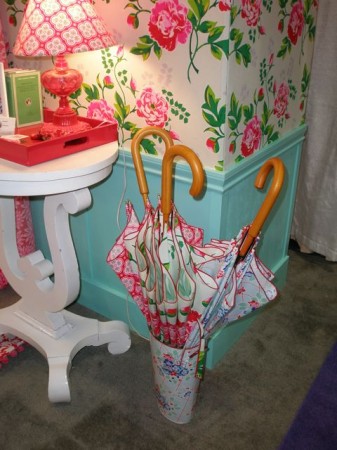 Her booth was adorable.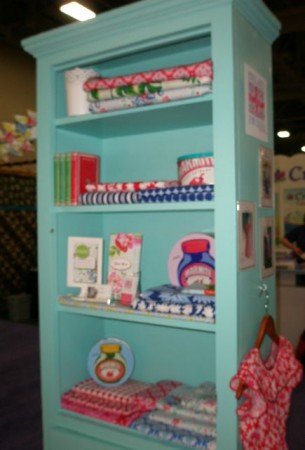 Of course, the Dolly Dear display was lovely!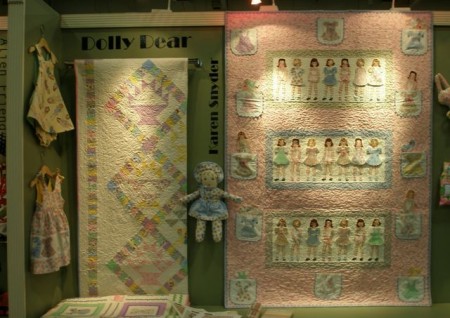 I'm such a daisy fan, I must find a way to get my hands on some of this daisy fabric.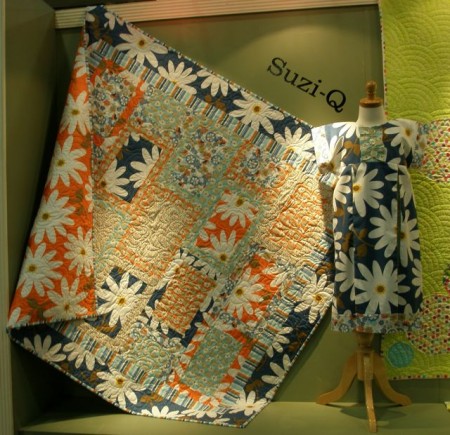 This sign cracked me up! I guess if you're a Farmall fan, you'd be delighted, but don't tell Bob!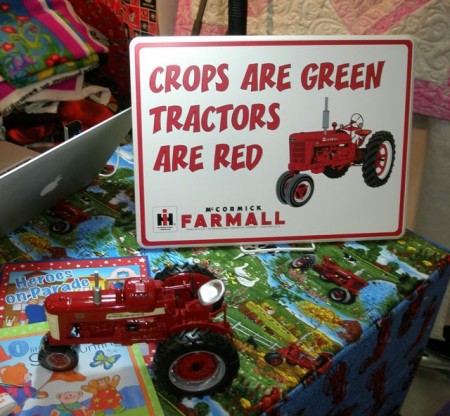 Deb Tucker's new Lemoyne Star ruler is perfect for making all sizes of Lemoyne Stars. I can't wait to make some blocks and demo it!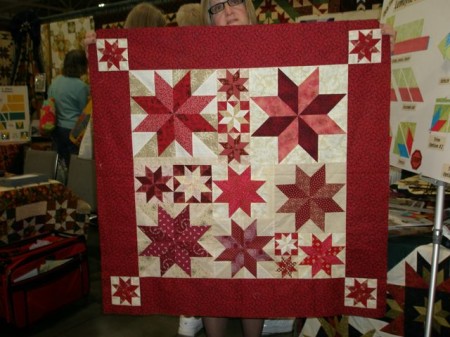 Did I mention how cute the Dolly Dear fabric are??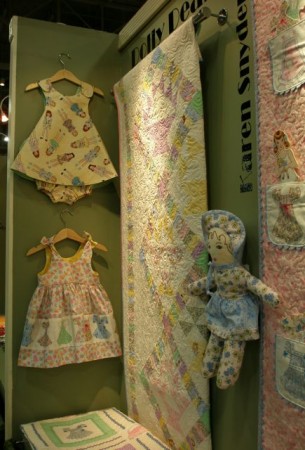 I know Jamie from Timeless had the cutest ruffled backside in all of the convention center!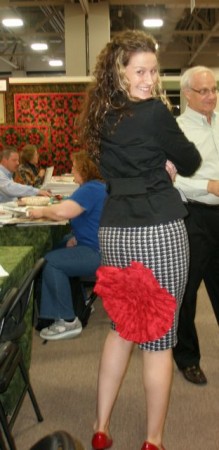 I love the Let's Twist quilts. This pattern is from Bean Counter Quilts.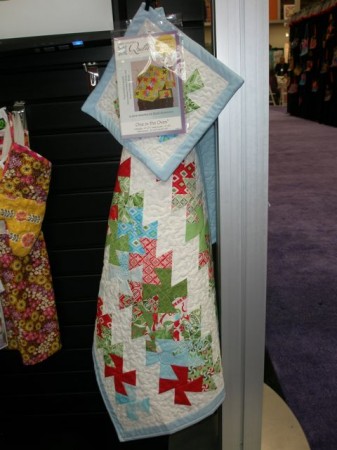 As a fan of dots and bubbles, I couldn't resist snapping a picture of this quilt.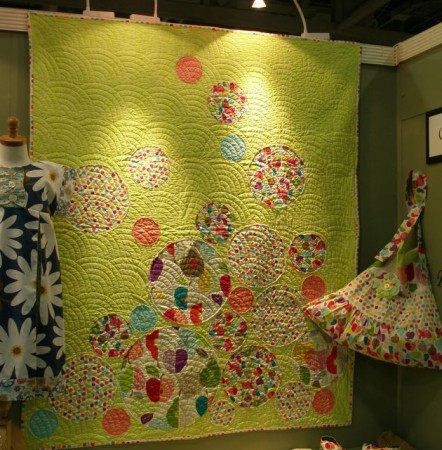 Since my fabric is called Dolly Dear, I thought it appropriate that I make a sample of Little Mary. Carol O. made this sample for me, and she has named her Ethel.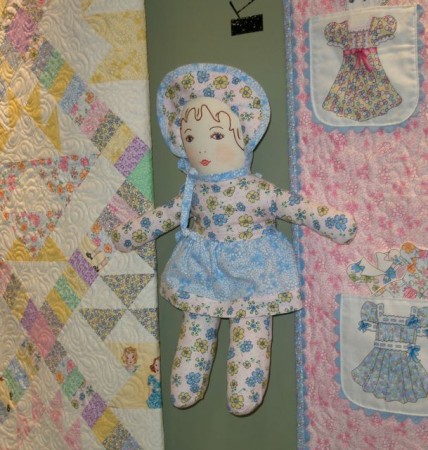 It's always so incredible to see how talented people are with their displays. Don't you love this!?!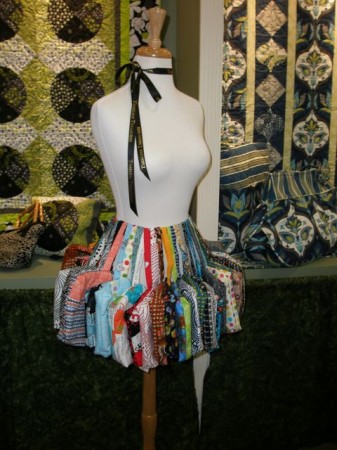 And the cute clothes. This is Chelsea, who filmed a video of me that will be on the Timeless blog soon!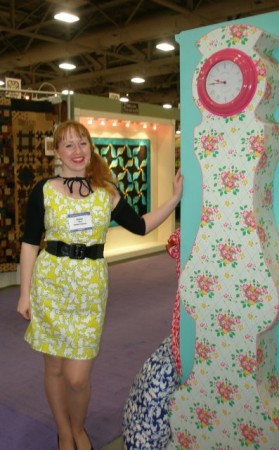 My Christmas Memories Redwork quilt was also hanging in the Timeless booth.
I picked up a new book, Those Flirty Thirties. This is one of the quilts from the book.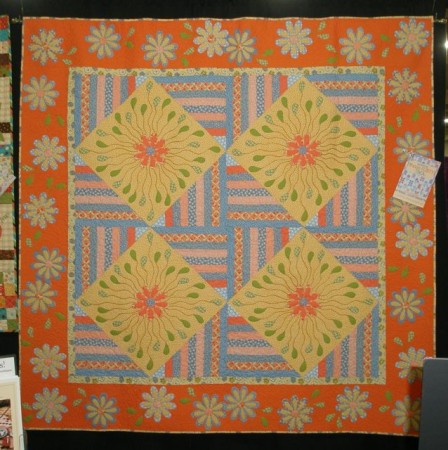 Here's a close-up. Gosh, love her strong colors!
Covered buttons were big and this is just a fun way to use them!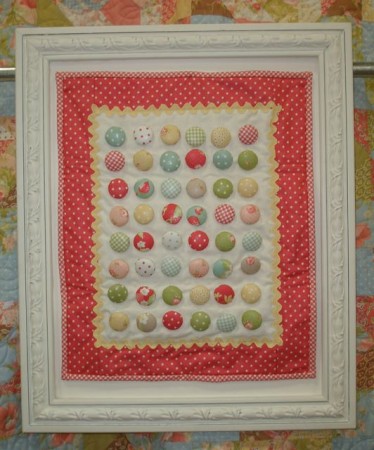 I always love the inspiration I get from Market! The quilting world is a great place to live and play, and I'm glad I'm part of it!