More photos of quilts from the talented ladies who came to Spring Retreat!
Patti made this pretty floral quilt.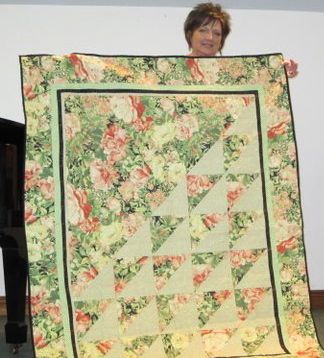 And also this star with log cabin blocks. It's gorgeous!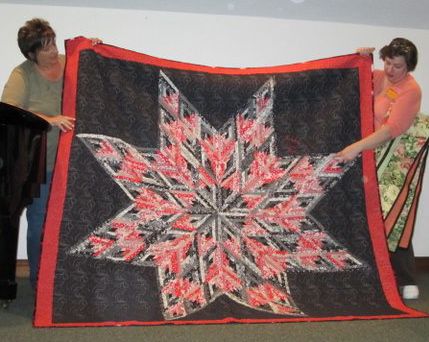 She was working on the colorwash cross–and it was giving her fits. But, she persevered!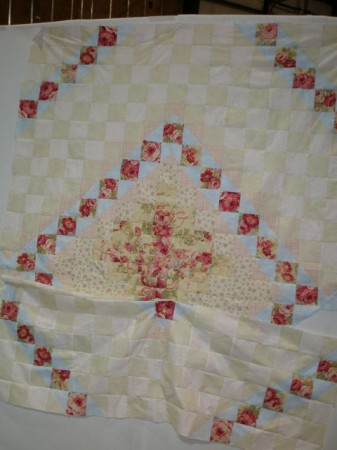 Susan brought this cute chicken wall hanging for show-and-tell.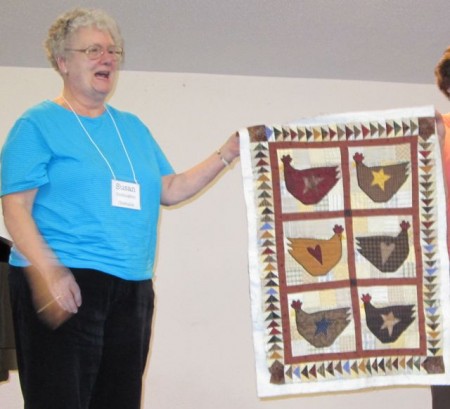 Pat finished up this signature quilt while at retreat.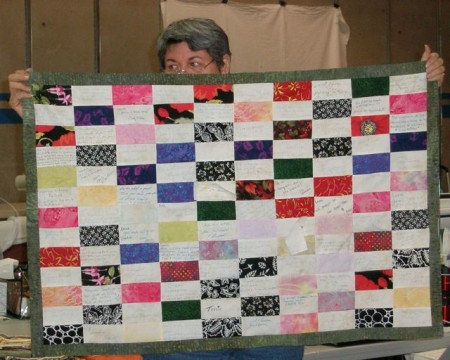 And she made this lovely BQ3.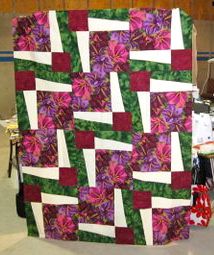 I got my Christmas Memories blocks set and the pattern written.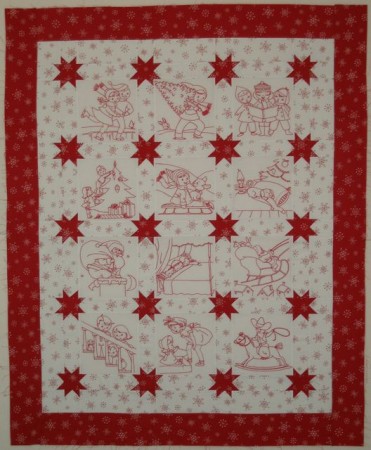 And made this donation quilt with the strips from my Quilt Trim Ruler demo.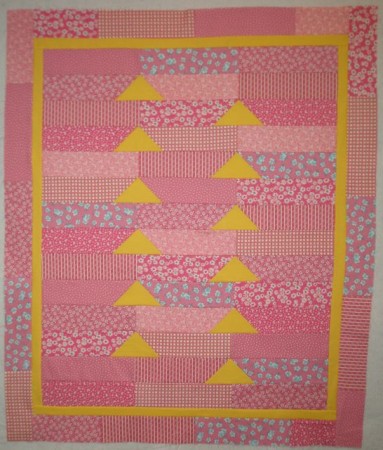 Marsha was making this for her granddaughter. I know she'll love it!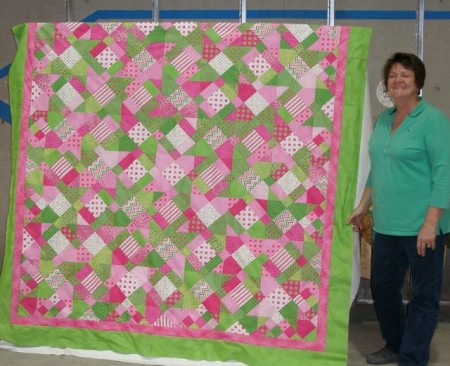 She was also working on the split stars–another UFO nearly finished!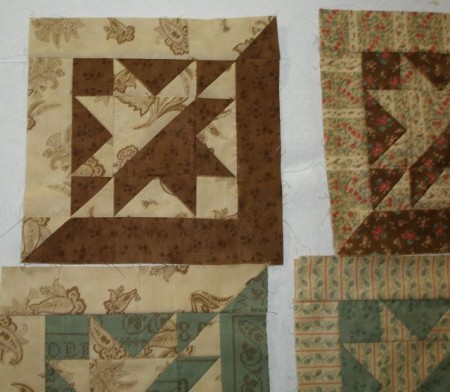 Joyce lives at the beach and brought this nautical quilt for show-and-tell.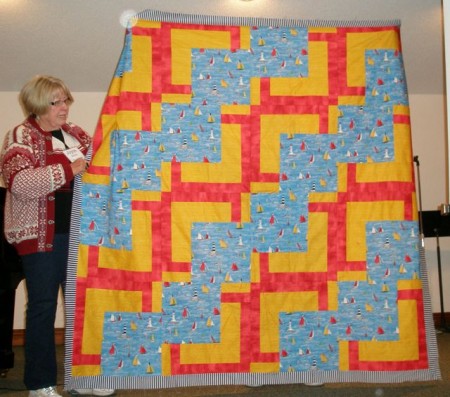 She also had this rag quilt in progress.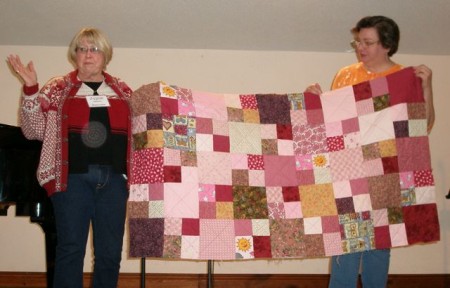 Don't you love her sorting method?!?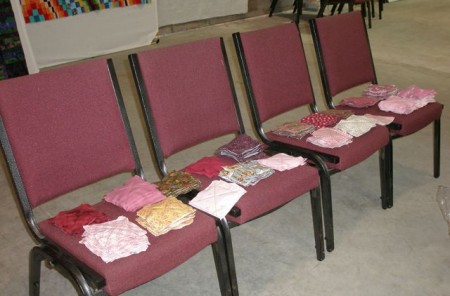 Pat brought a lot of embellished bags for show-and-tell…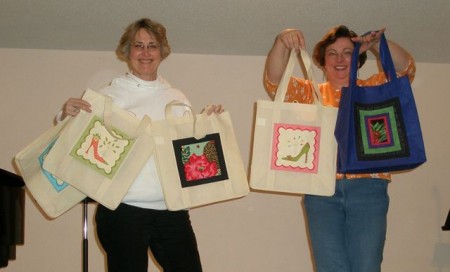 …as well as this quilt with circles. I'm going to do a circle quilt someday!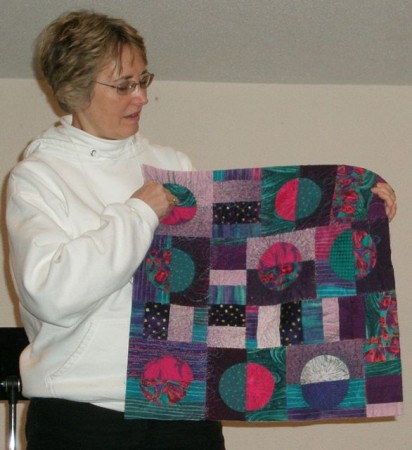 Becky made a Twelve Step Program quilt from my book Fat Quarter Fun. Don't you love my subtle ad!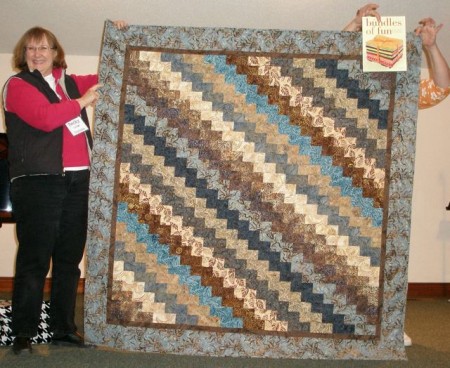 She was also working on the wonderful Friendship Star variation…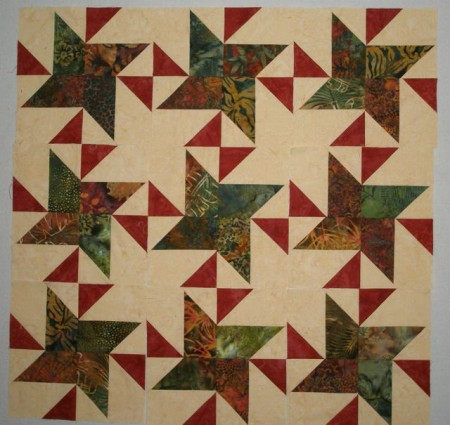 …and this pretty pinwheel quilt.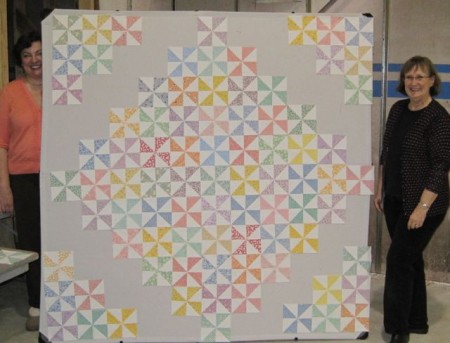 We had two scrapbookers at the retreat. This is my sister, Sally.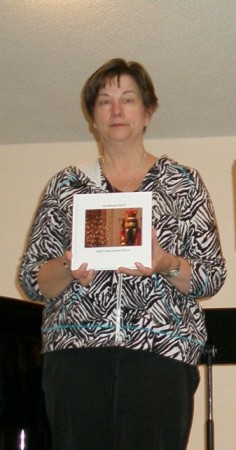 She had done a book about her Christmas decorations–which are amazing!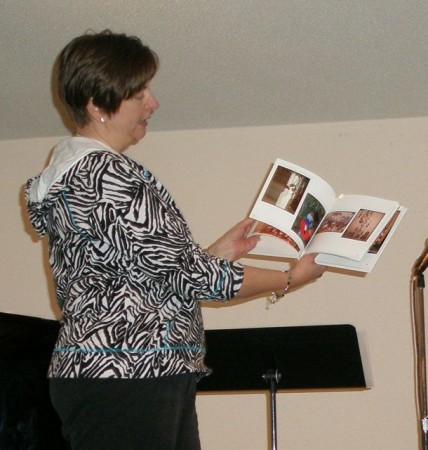 I think this is her Sweden album.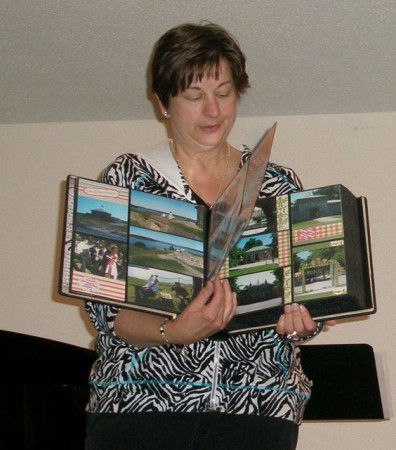 Karen was our other scrapbooker.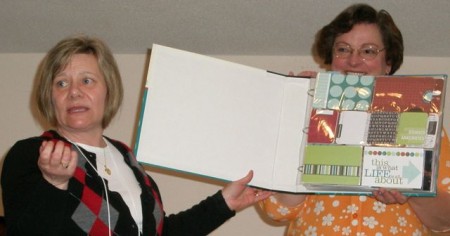 She had several books to share.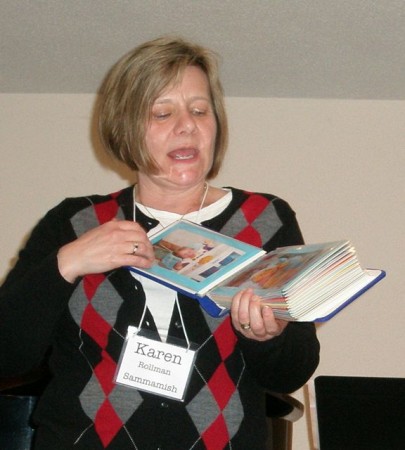 My favorite was the one with her son's birthday parties.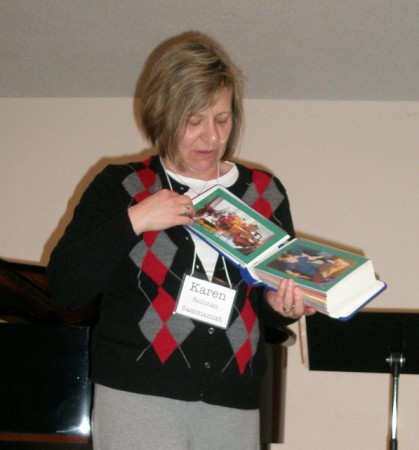 Ann brought a stack of Dresden Plate blocks.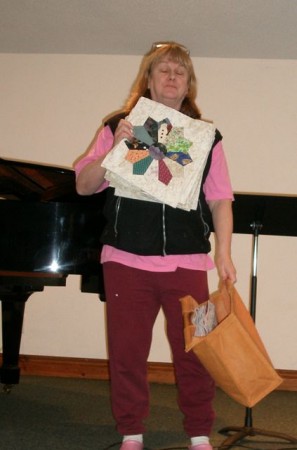 She spent most of the weekend working on this cute frog quilt.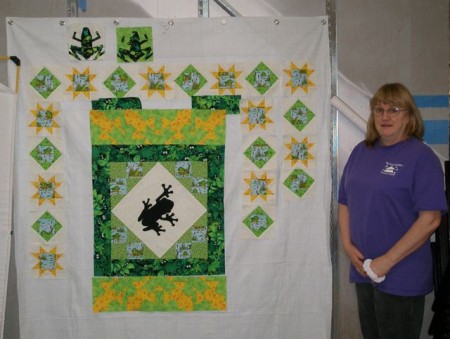 Judy was making this quilt to replicate a family one that is worn out.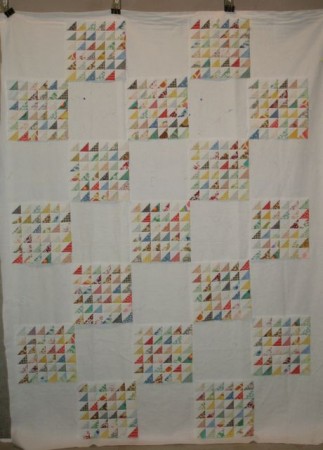 She's using vintage fabrics from the family, so this will really be an heirloom.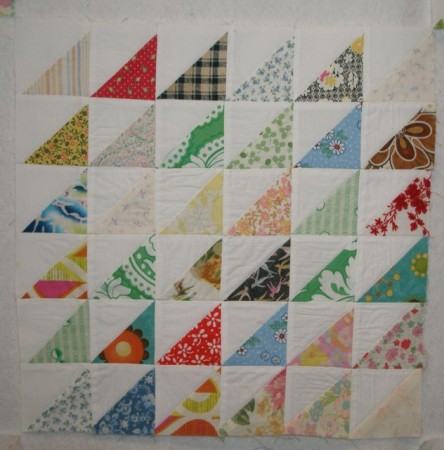 More to come…..