I was in Bend, Oregon earlier this week. There's an antique mall in Redmond that I always try to visit when I'm in the area, because I usually find something quilt-y there that I can't resist. I wasn't disappointed.
The best find was this quilt.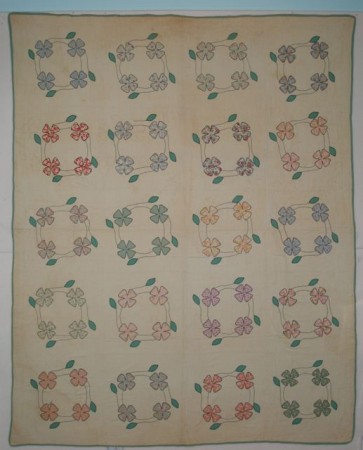 It has great 1930′s fabrics for the flowers and a true 1930′s dark green for the leaves.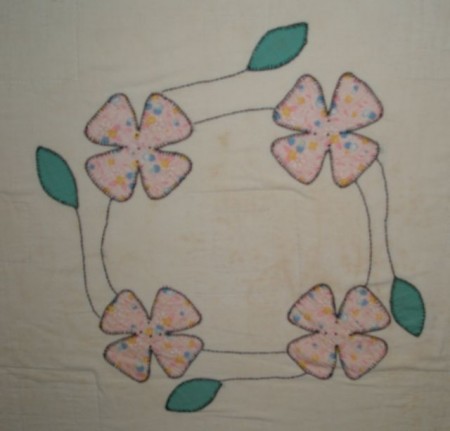 I love the delicate way they are connected with the embroidery. There's almost an Art Nouveau feel to it.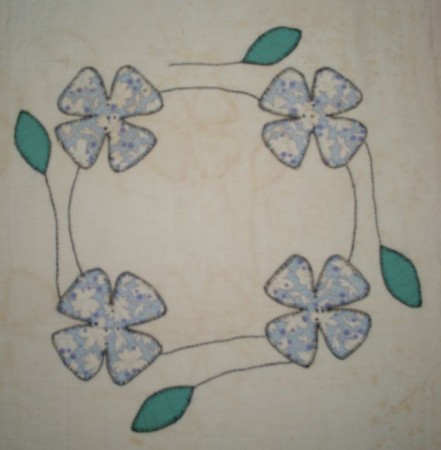 I've not seen this pattern before. Does anyone know the name or history of it?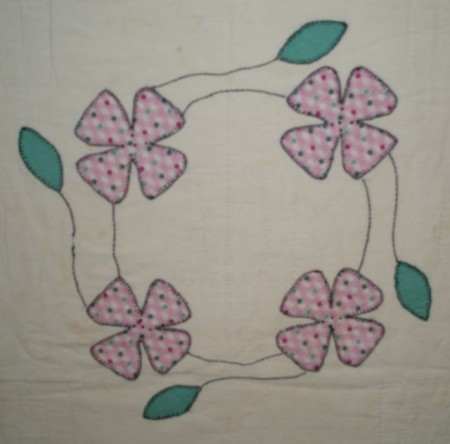 I also came home with a few other things, like this guy cut from an old quilt. I just love his daisy britches!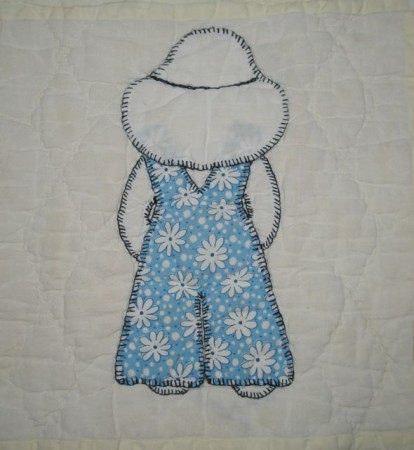 And I can never resist a batch of butterfly blocks.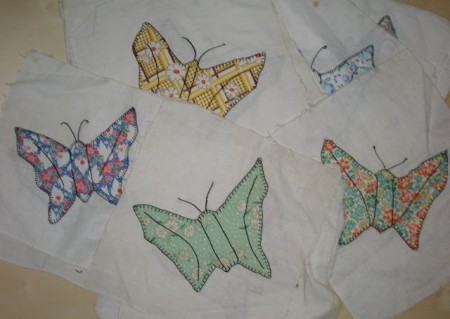 I'm not sure why I was tempted by this Double Wedding Ring piece, but it came home with me, too.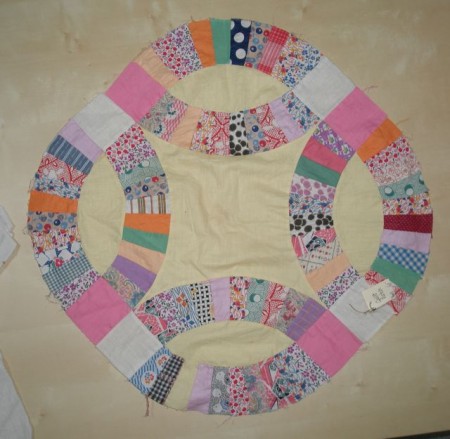 Lastly, this embroidered splash was too cute to resist.