More quilts from the recent Peninsula Quilt Guild show. I don't know who made all the quilts, so if you can help, post a comment and I'll make a correction.
Barn Raising by Gloria Park.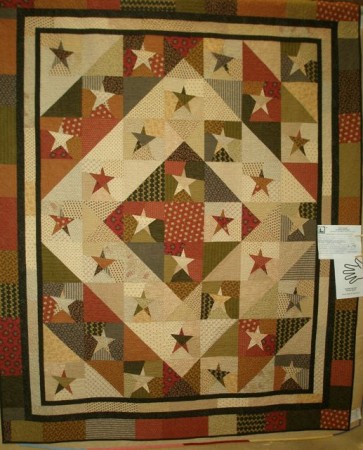 Windy City Stars by Linda Lester.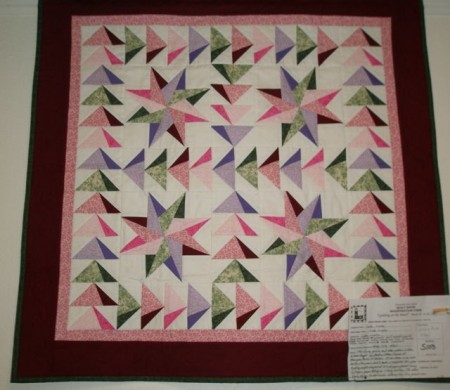 Dizzy Geese by Bev Wakeman.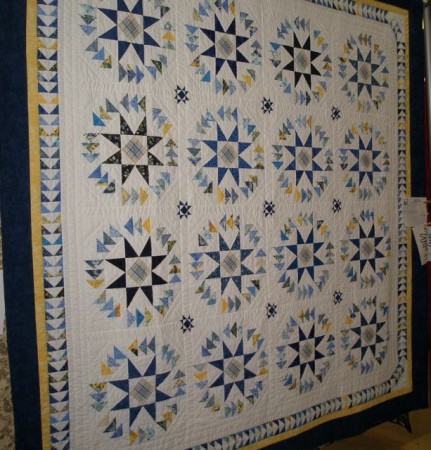 Here's a closeup. Even though it looks curved, that's just an illusion!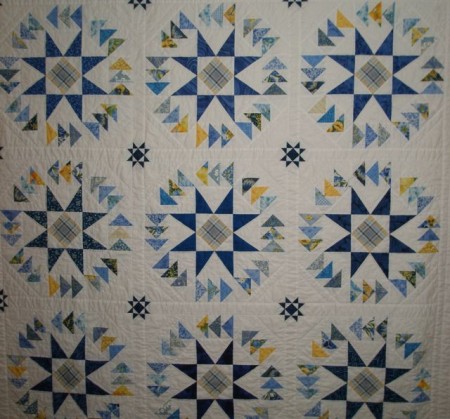 This lovely table runner was made by Carol Osterholm.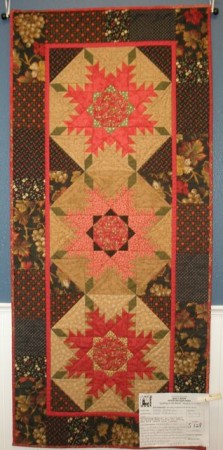 Jacobean Feathers by Lynda Newell won first prize!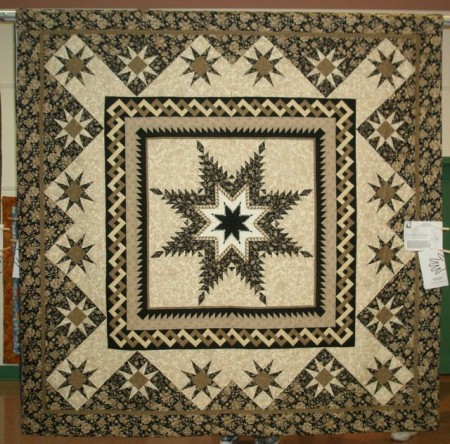 Stars by Jan Lambert.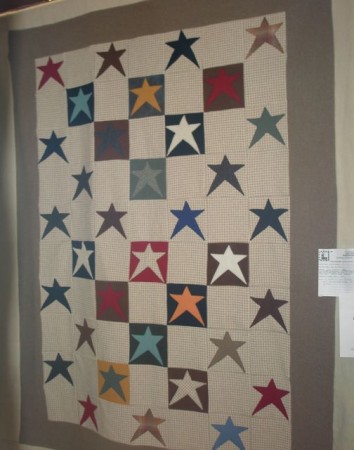 This was the raffle quilt the guild made this year!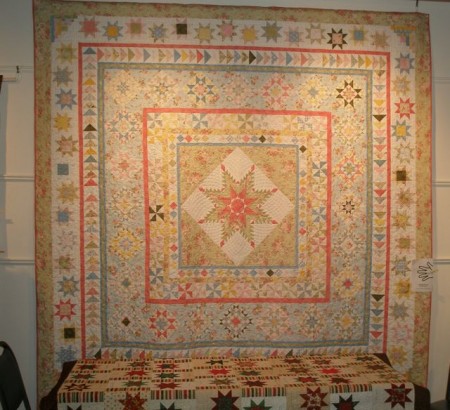 Red Feather Medallion by ??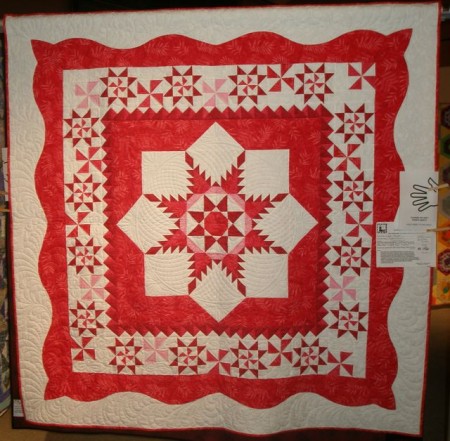 Spirit by Randi O'Phalen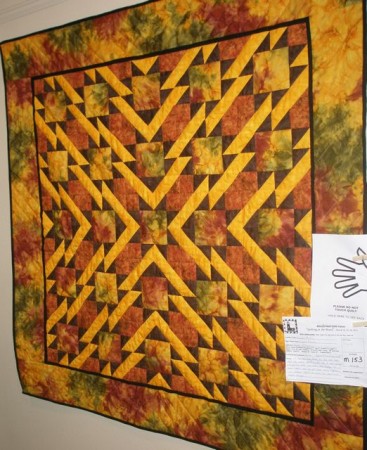 Eureka! by Earlene Nichols.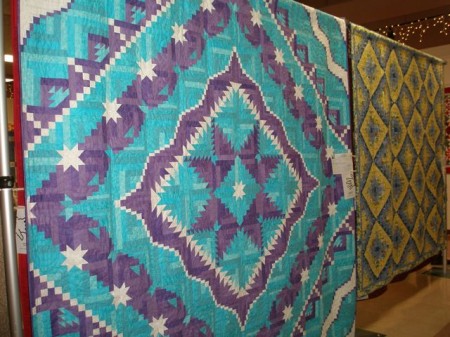 Batik Sampler by Becky Olson Evans.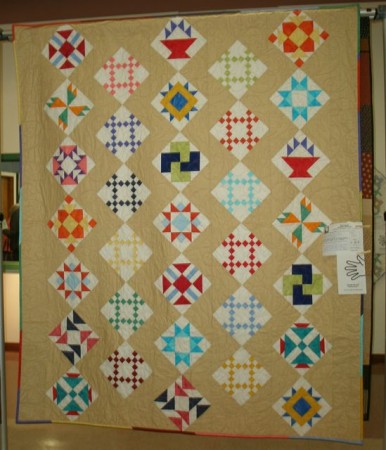 Peninsula BOM by Jan Lambert.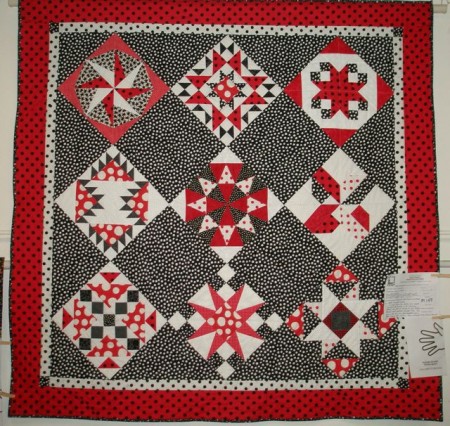 Stars by Merrie Johnson.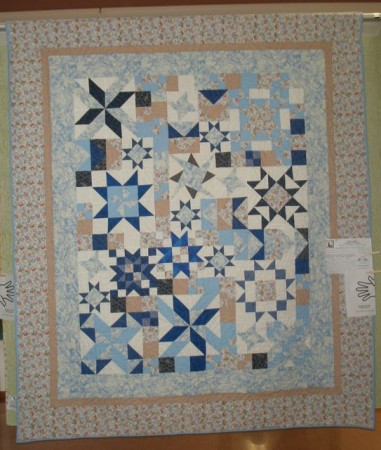 Down the country Paths by Wendy West.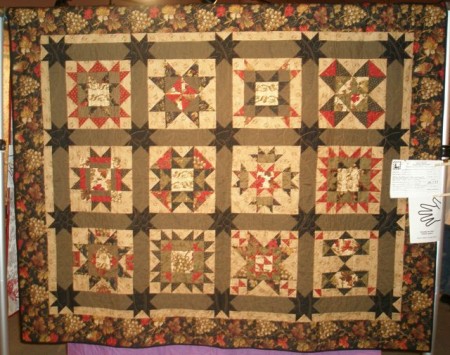 ??? by Nellie Beasley.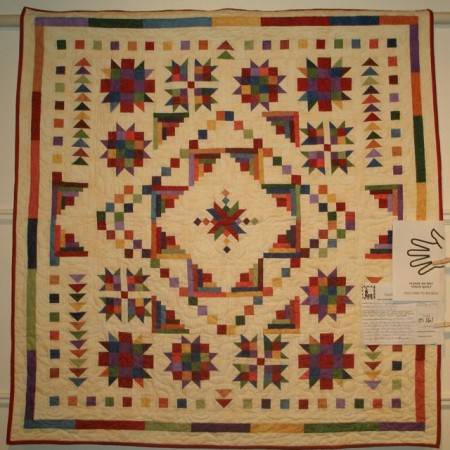 Christmas Porch by Lynda Newell.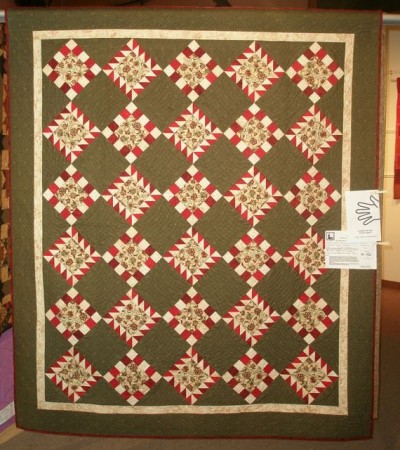 American Beauty by Lynda Newell.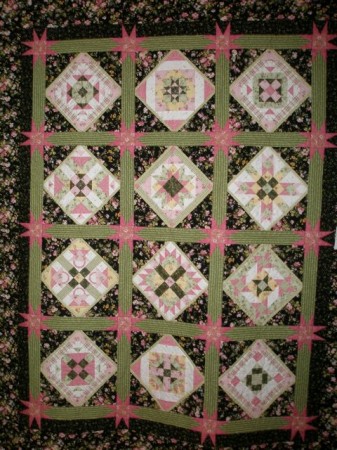 Day Dreams by Glyns Hess.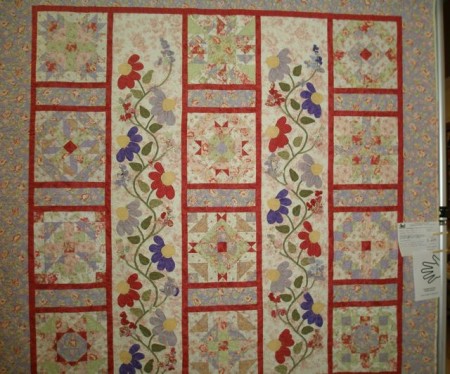 Tribute to the Seibert Brothers in World War II by Mary Anna Carr.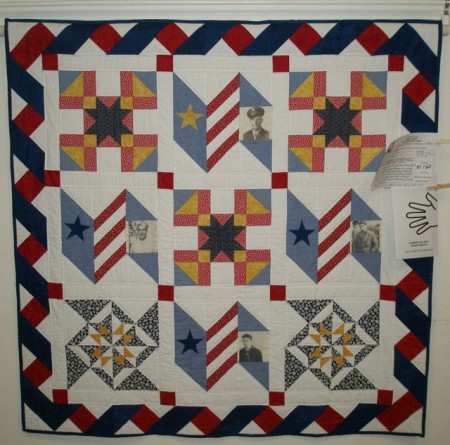 Signal Flags by Joan Wekell.