Here's the last of the show-and-tell from Retreat.
Connie was taking pictures for me and learned how to use the zoom. Trouble is, she zoomed so close, the "show-er" got cut out of the picture. Okay, Ladies, whose quilt is this? Update, this is Susan O's round robin quilt.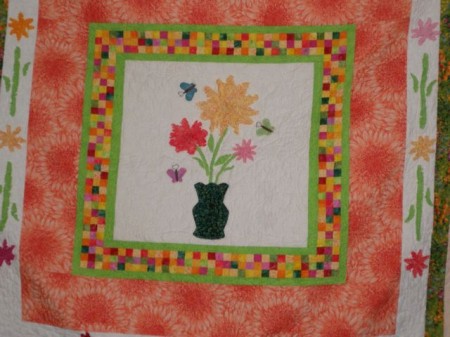 Here's Teresa showing off the great T-shirt Mary made for her.
This is Mary's quilt.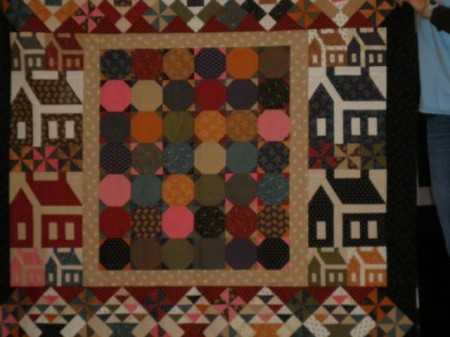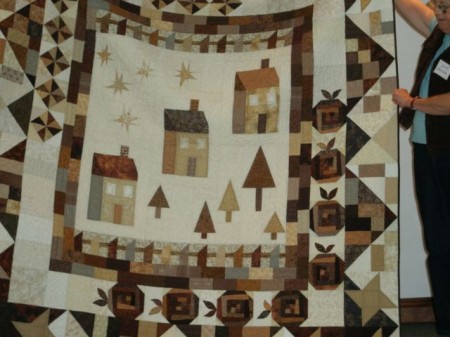 Carol O. made this great table runner.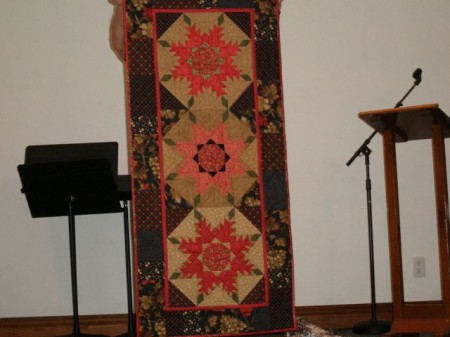 Again, Connie, too close! This is a Santa of the Month quilt. Very cute!
Cathy Z. brought Christmas stockings for show-and-tell.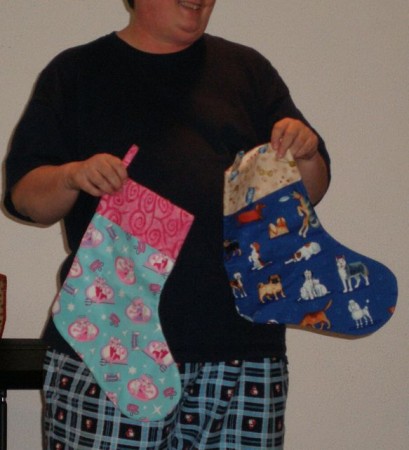 This is Renee's stunning One Block Wonder.
She designed this dress block. I think it's fabulous!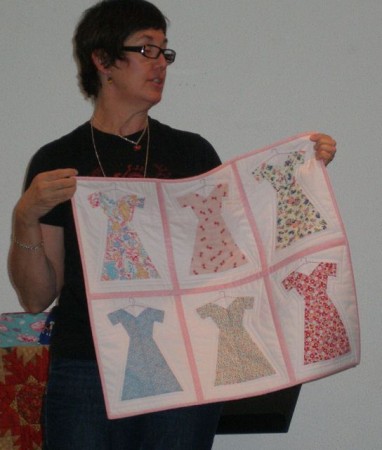 Hmm. Again, I don't know whose quilt this is. Can someone help? Update! Debbie W. made this for her daughter.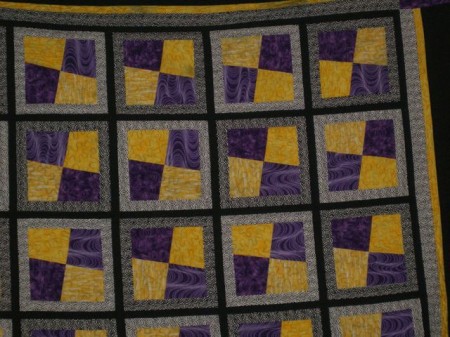 This is Debbie W's Soduko quilt.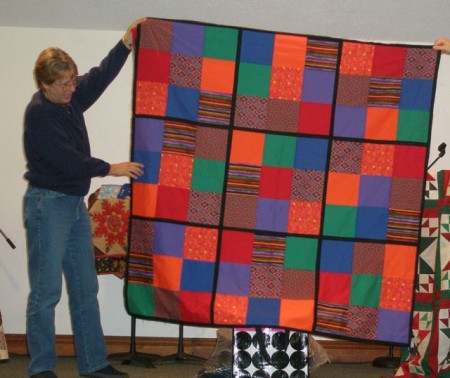 And her very stunning block quilt.
And she made this paper pieced flower block.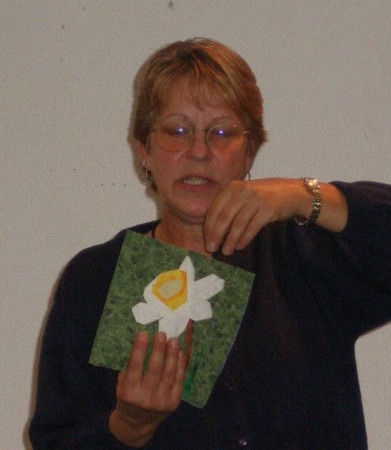 Carol L. made this adorable bathrobe for a granddaughter's doll.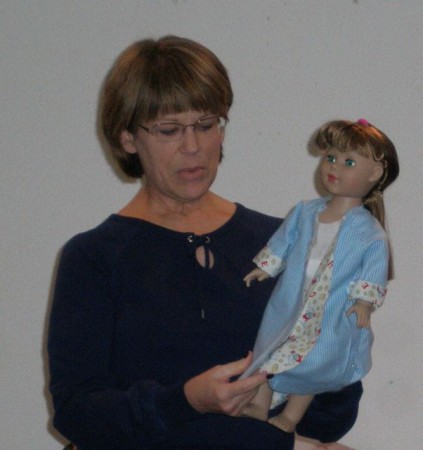 Jessica made this photo quilt.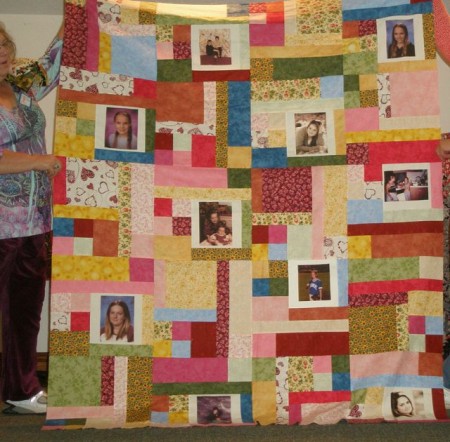 And this one, too.
Oh, I should know who made this!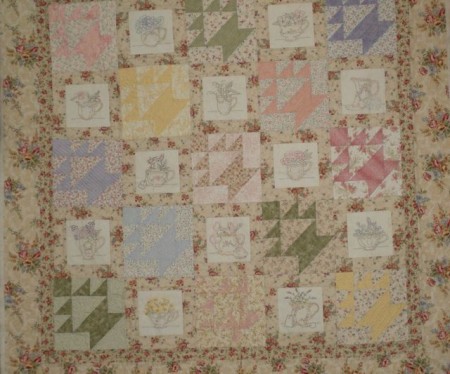 This is Gail with her quilt.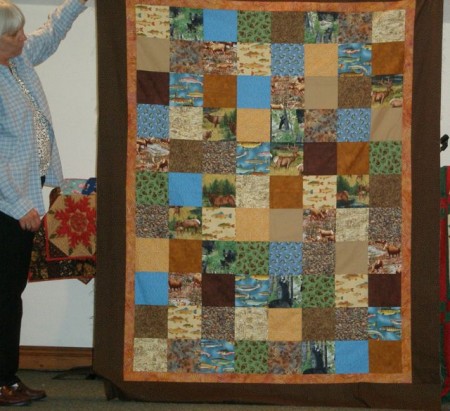 Here's Maryann with her wonderful applique block.
Help! Who made this? Update: This is one of Nancy's quilts.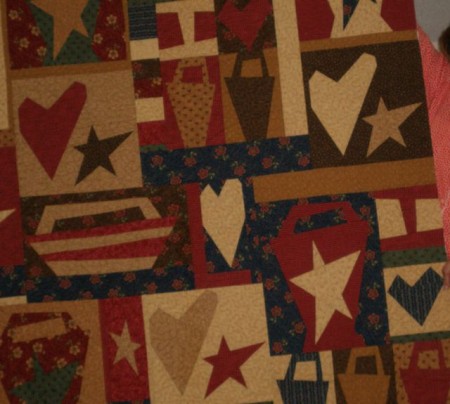 And this? Update: And this is also Nancy's!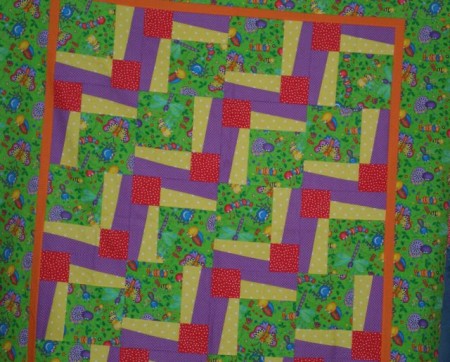 Peggy shared her Kokeshi doll with us.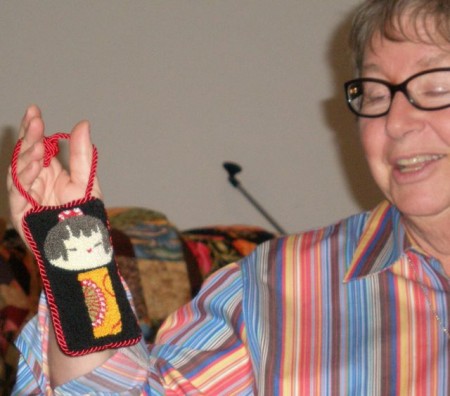 Sally showed off the scrapbooking she got done during retreat.
This is Robin's gorgeous Nasturtium quilt.
Mary's quilt was made from blocks she got from her secret sister a few years ago.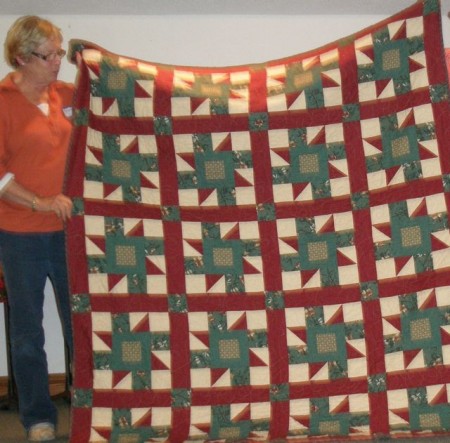 And even one of the staff at the retreat center shared her wall hanging. She said she made it for her sister, but I think her sister made it for her!
Retreat was so much fun, we're going to do both Spring and Fall next year!