About six months ago, the Peninsula Quilt Guild did a Nine-Patch Block Exchange. The only rules were that the blocks had to be red-and-white and 6″ finished. Here's the stack I made.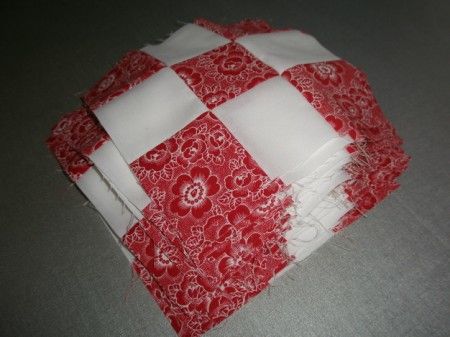 We each made 24 blocks and swapped them, so we all ended up with the same blocks. But, it's what people did with their blocks that's incredible!
Ethel turned hers on point and framed half with red and half with white.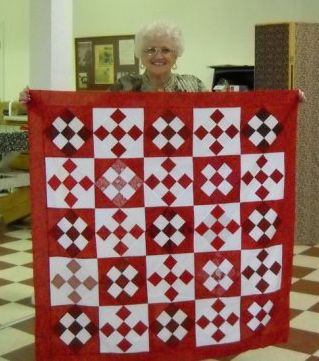 Cherry did a version of the Disappearing Nine-Patch.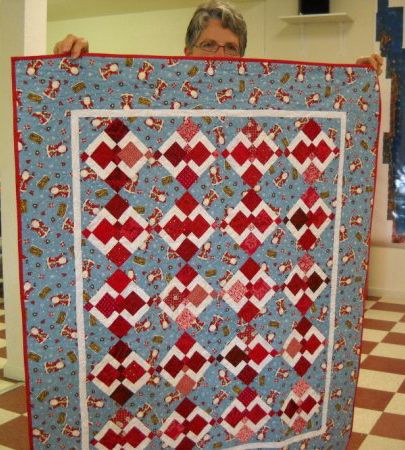 Cortne` framed hers with yellow and set them on point….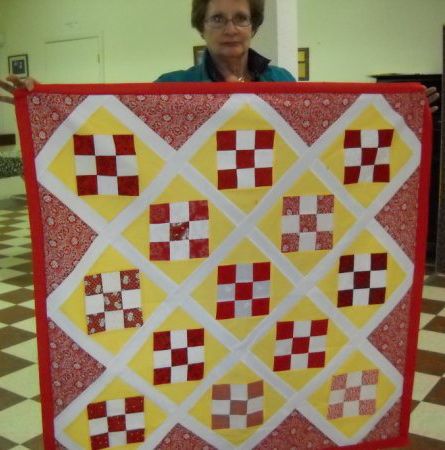 …and used her extra blocks on the back!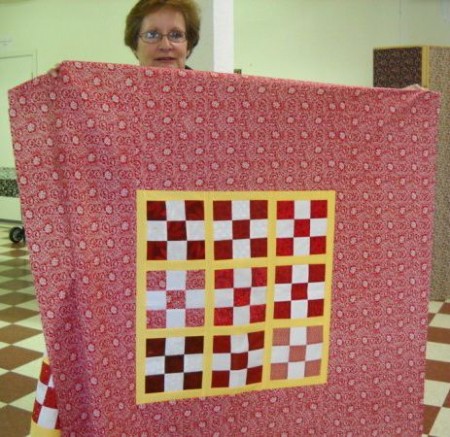 I think that's Glennys hiding behind this quilt. She made her quilt bigger by framing her blocks and adding pieced setting blocks.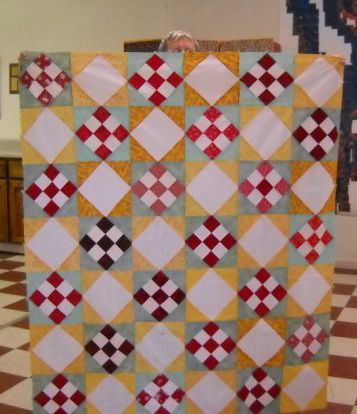 Jan also slashed her blocks. I love the appliqued black stars!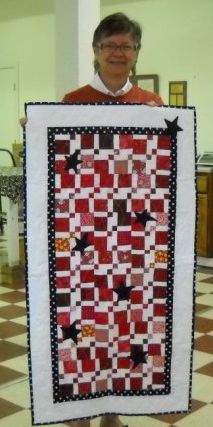 Renee used alternate appliqued blocks.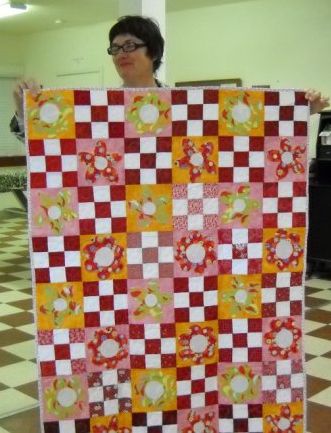 And don't you love Ann's setting with the yellow and white?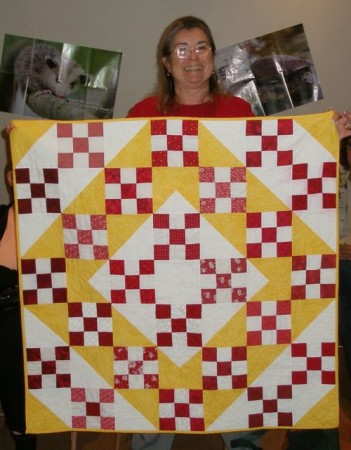 It's similar to this quilt which I had in my photo archive.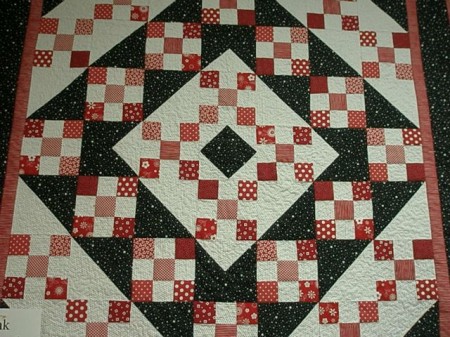 And Lynda made a table runner using a Jack's Chain setting.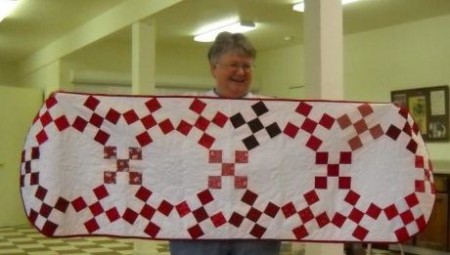 Way to go ladies!