Two weeks ago Bob and I were headed to Kalispell, Montana. For a change of scenery, we drove past Libby Dam, and through the town of Eureka. Imagine my surprise when we discovered it was the Eureka Outdoor Quilt Show that very day!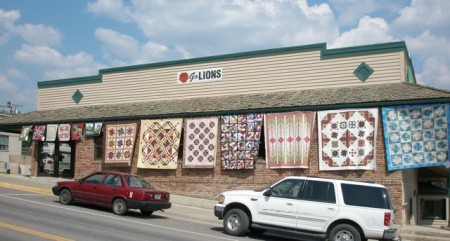 See the girl in the yellow vest? She was part of the Quilt Police! I guess there really are Quilt Police.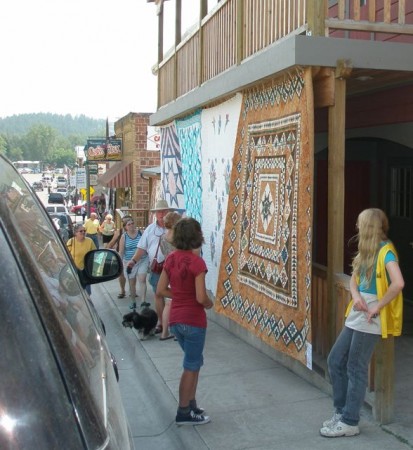 There were more than 450 quilts displayed around town.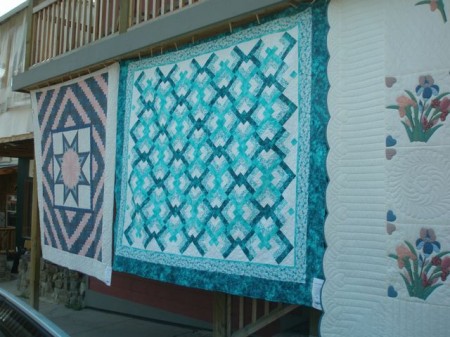 And Eureka isn't a very big town.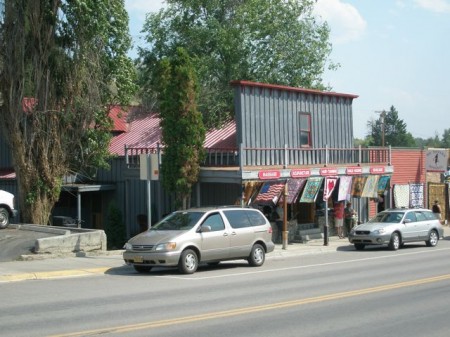 But it sure is charming.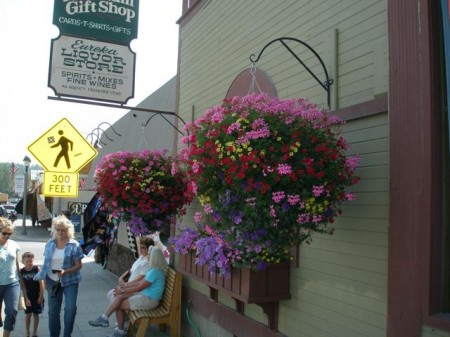 Great looking new buildings.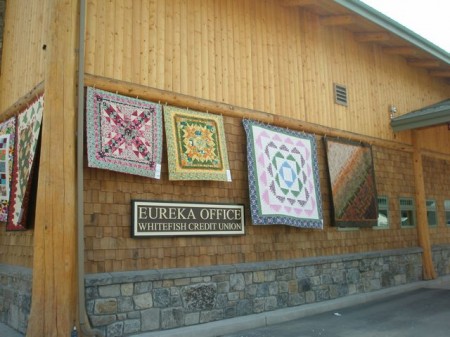 Lots of "Western" themed quilts in the show.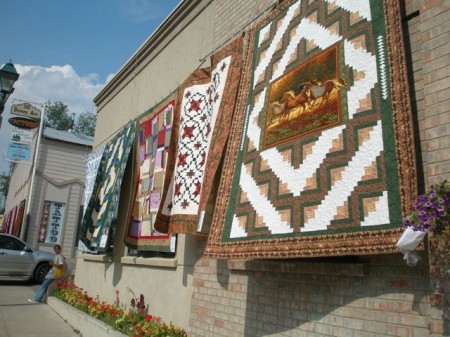 You'll see another member of the Quilt Police in this photo. They were everywhere, but it wasn't an unruly crowd, so they didn't have much to do.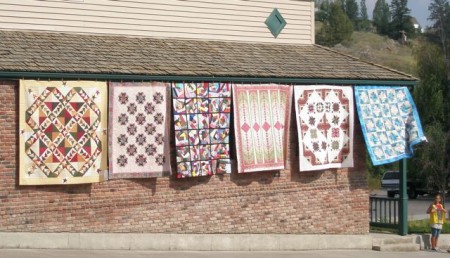 The quilts looked fabulous out in the sun.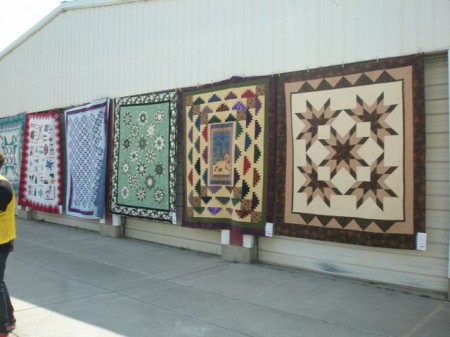 I love this center medallion with the delectable mountain blocks around it.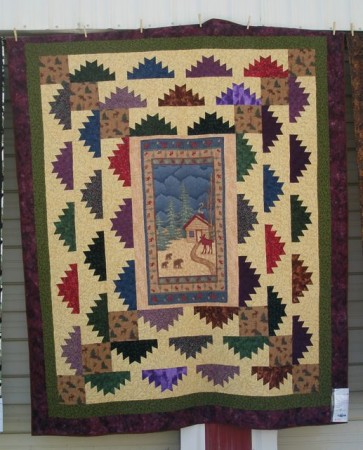 There is a lot of work in the medallion quilt!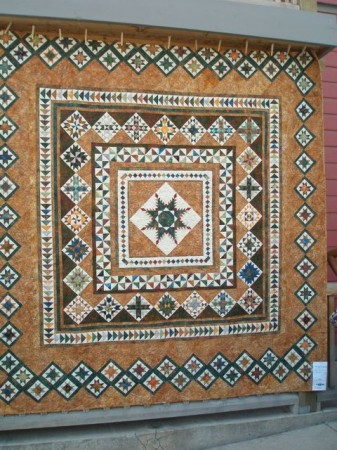 I recognize this Sunbonnet Sue and Sam quilts as having been made from an Eleanor Burns pattern. I did one myself years ago.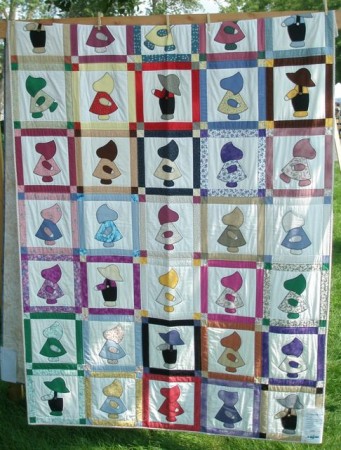 Tennessee Waltz is always impressive. You see curves even though there really aren't any!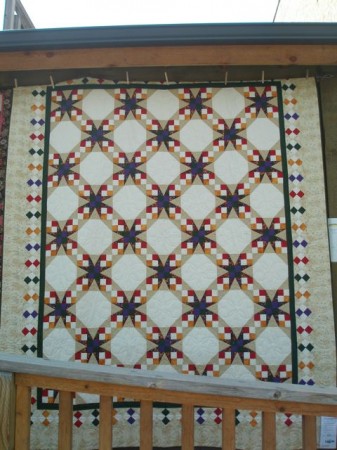 This quilter really achieved a "fractured" look with her choice of color placement.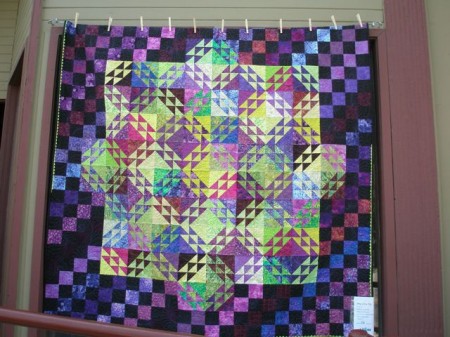 The edge of this Double Four-Patch really adds interest to the design.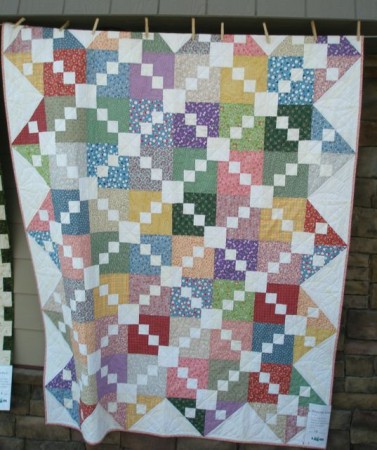 A pretty Picket Fence border here.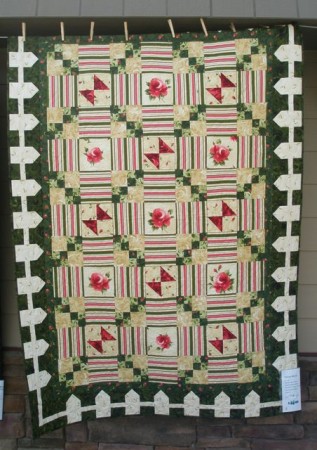 In my opinion, brights and black always look good together.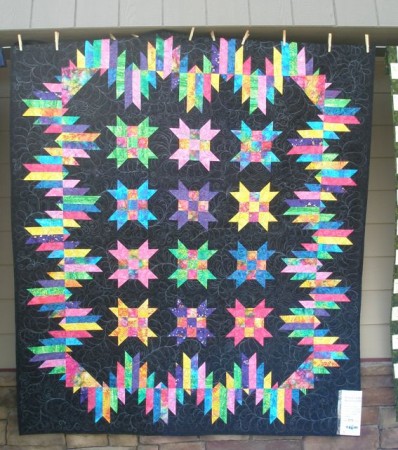 Hollyhocks and nighttime sky?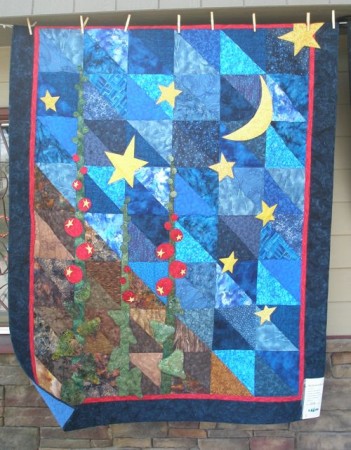 Lovely and interesting star quilt.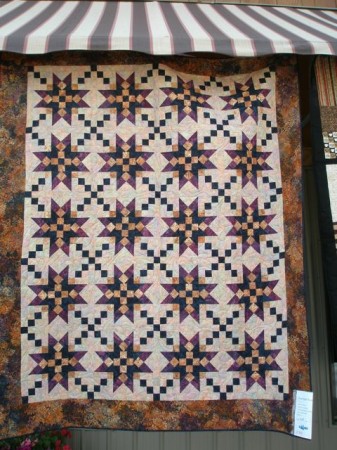 This block brought a smile to my face!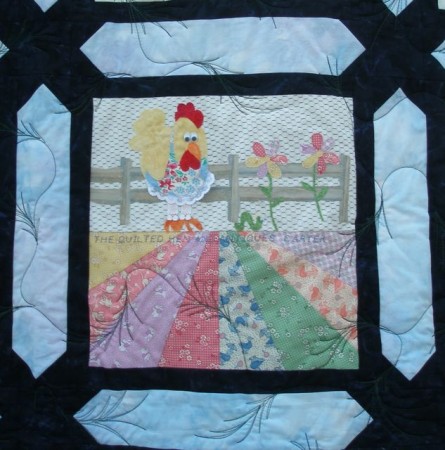 Another great center medallion block.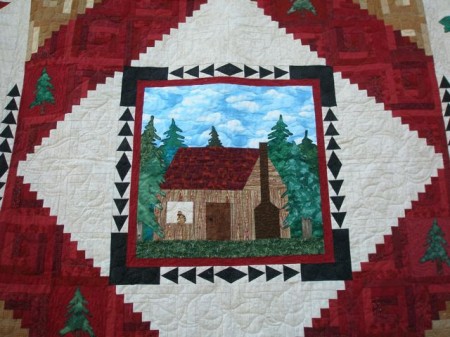 And another Tennessee Waltz.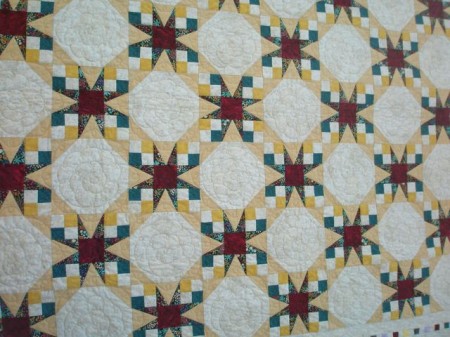 I believe this Center Diamond quilt was done by an Amish woman from nearby Rexford, Montana.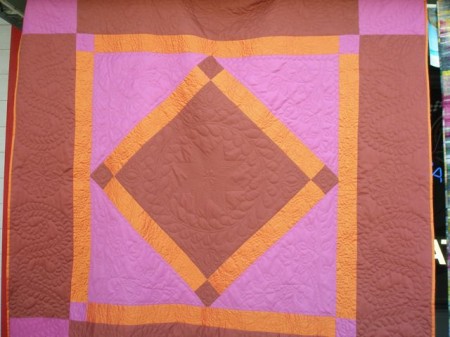 Isn't this unusual and pretty?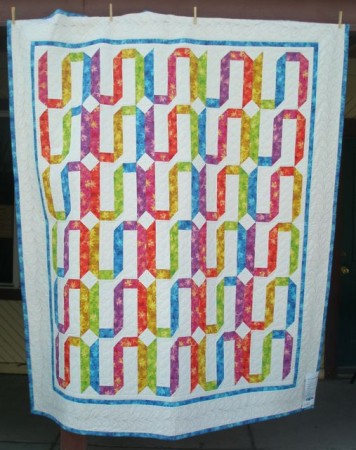 Believe it or not, this is a new quilt. The quilt maker really captured the feel of an old wool quilt.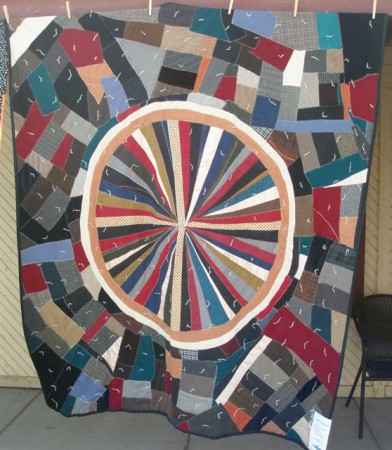 Interesting Nine-Patch setting.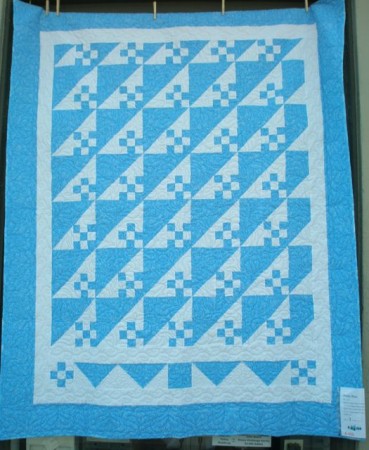 I love the use of color here.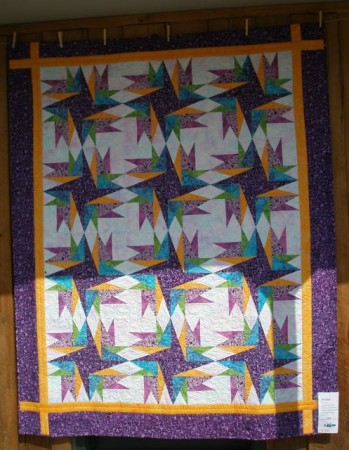 Lovely cross stitch.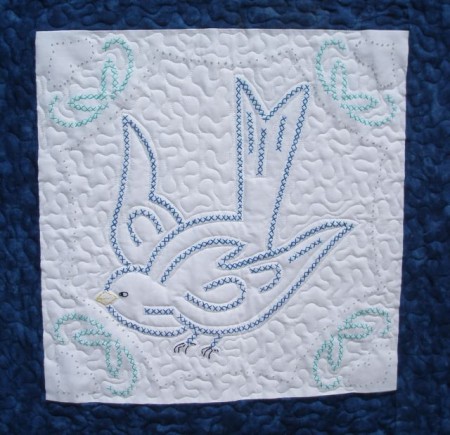 Look at the amazing hand quilting on this quilt.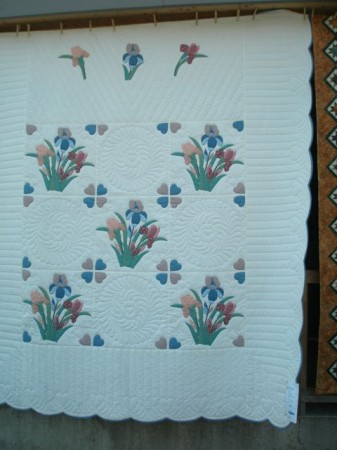 And don't you love the graphic design of the Jigsaw Puzzle quilts?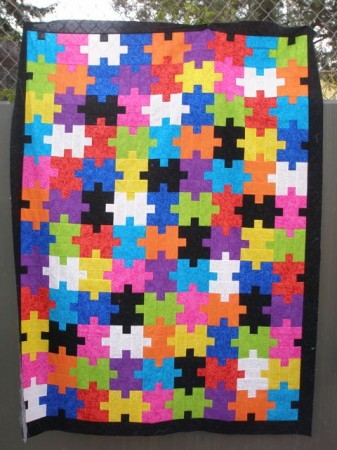 This Bow Tie quilt is newly made, but made from vintage feedsacks. It reminds me of my Tie One On quilt.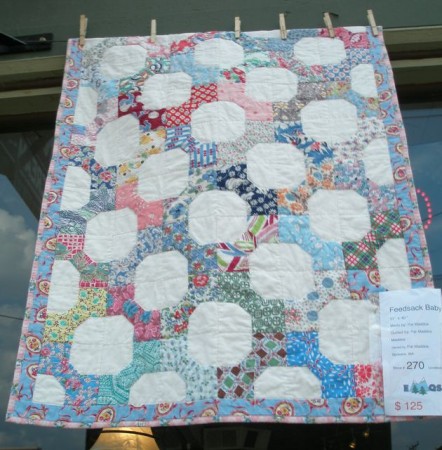 It's amazing how graphic a simple Nine-Patch can look when set on point like this.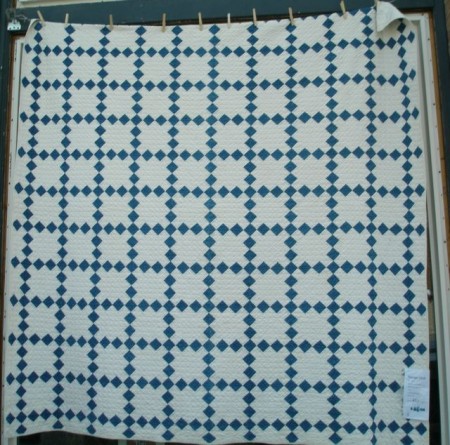 At the end of town is a public park filled with old buildings from the area.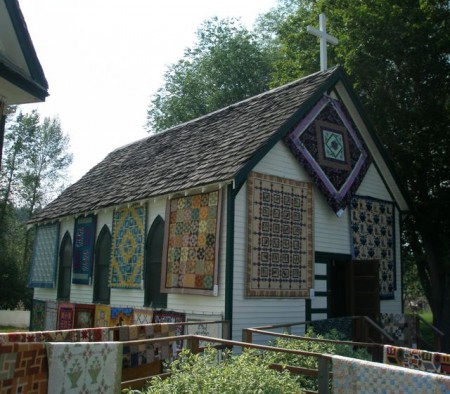 They were ALL decked out with quilts.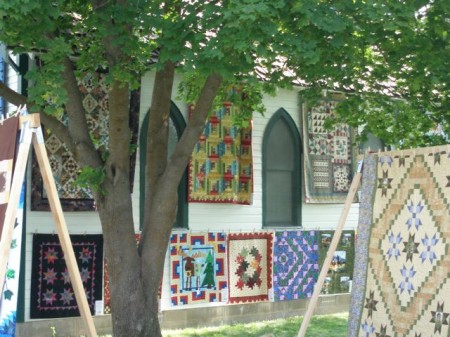 The quilt at the top of the schoolhouse won the People's Choice Award.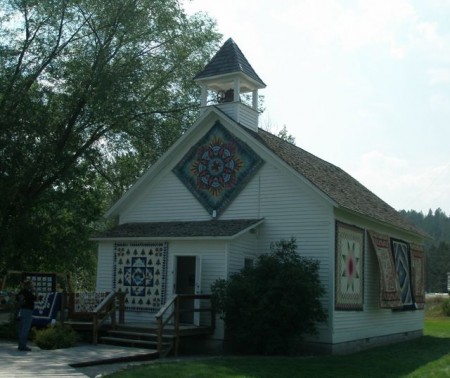 The old library.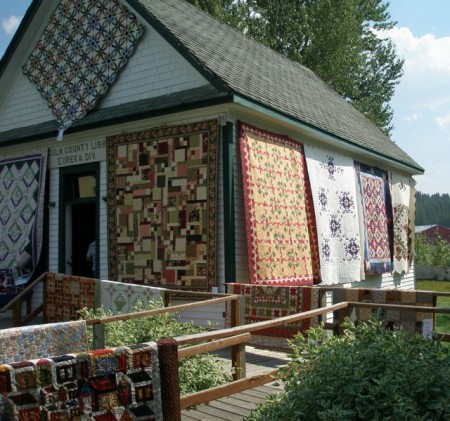 It looked like a picture postcard!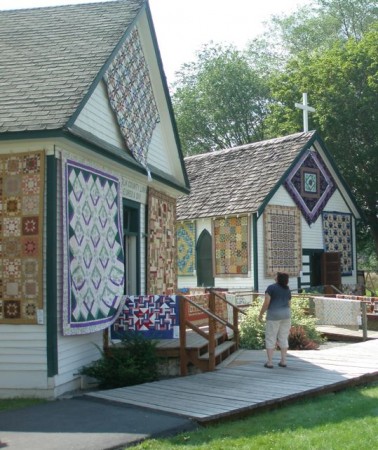 Even the train station was decked out.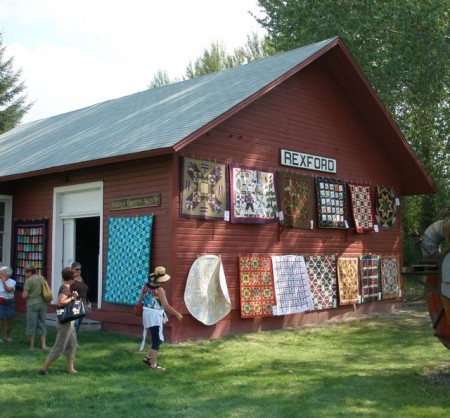 I think these two guys are doing their Lewis and Clark impression…"We proceeded on."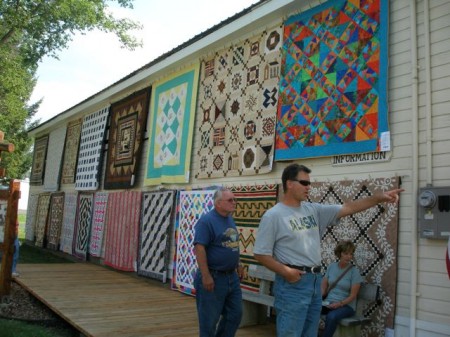 There were quilts no matter what direction you looked.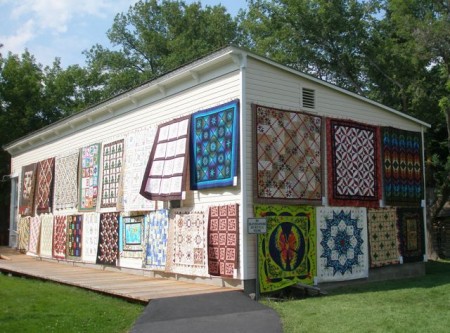 It was a bit windy, but everything stayed secure.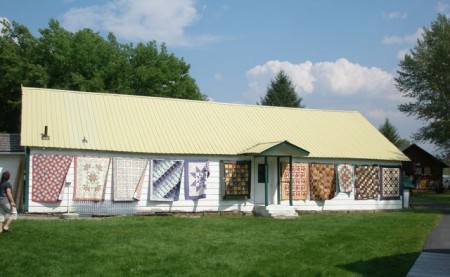 Layers of quilt….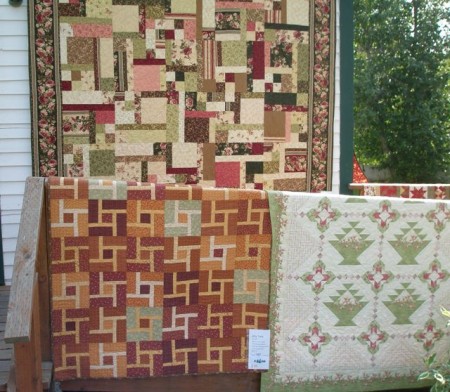 The irregular ends of the sashing strips on the Tulip Quilt are very interesting.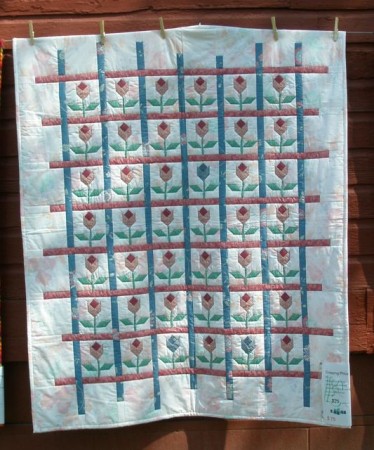 Hunter's Star. I'm going to be teaching this at our Retreat this fall.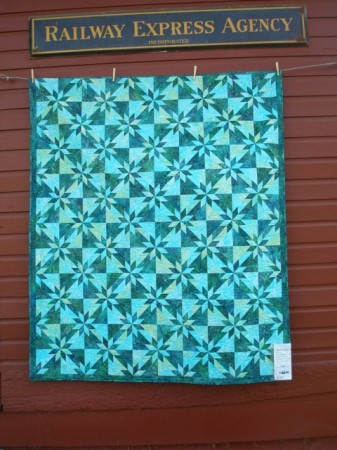 This Broken Star with Lillies is a stunner.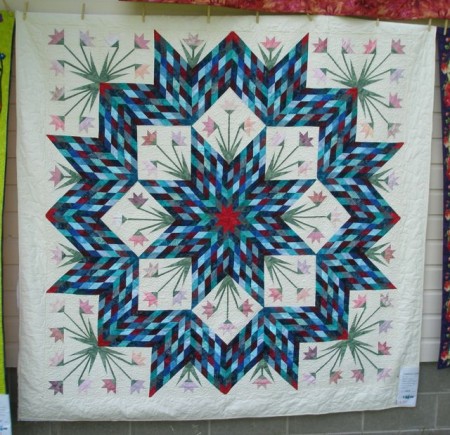 Of course I couldn't resist the Thirties Sampler.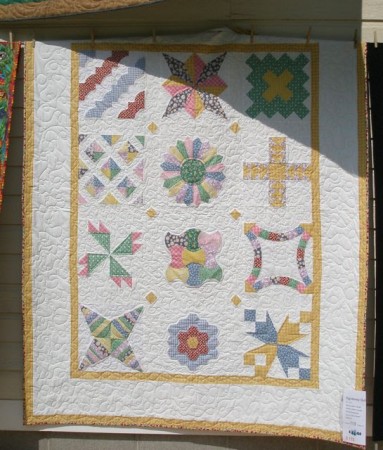 The Flying Geese sashings on this quilt are so nice–and the quilting is very special.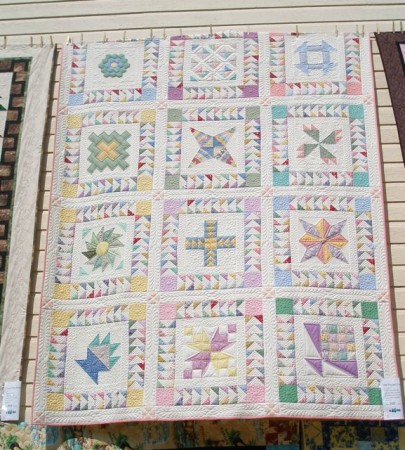 I'm a sucker for Pinwheel quilts.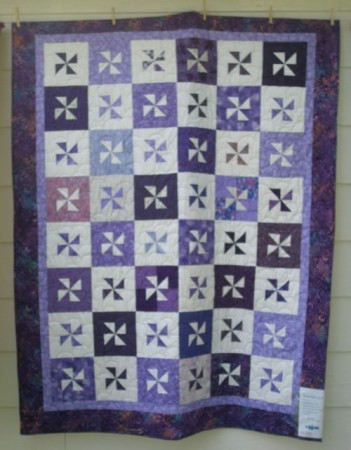 This pile of quilts was in the General Store.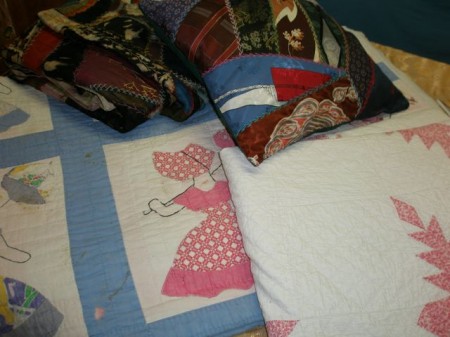 I was delighted to see Jackie Robinson at the show. This is just one of the quilts she had displayed.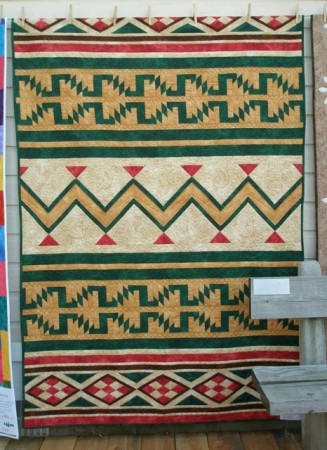 This vintage Nine-Patch in a strippy setting looks like it was well loved and well used.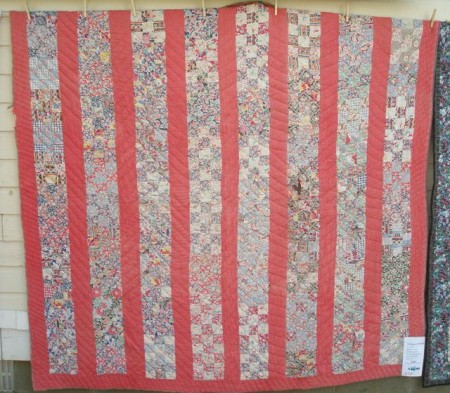 More Pinwheels. This time with an interesting alternate block setting.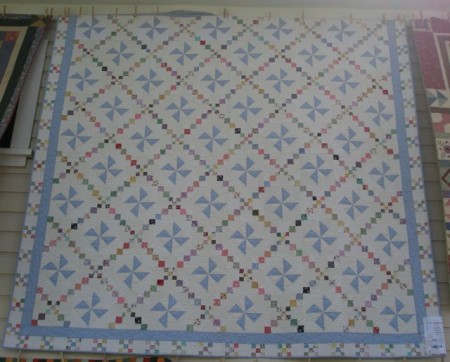 I think String Quilts are my new favorites!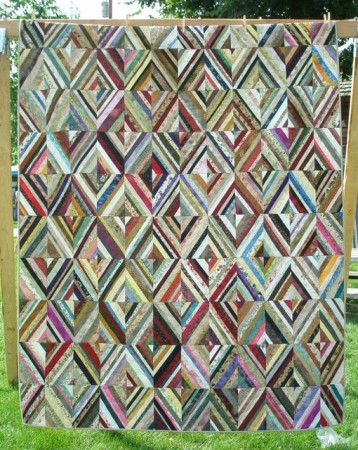 Fabulous Art Deco design.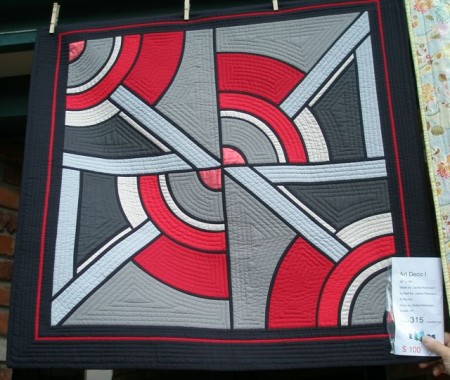 After two hours of looking at quilts, I could have used a "Moosage," but it was time to head down the road!