I recently posted about the wonderful Depression Era quilt exhibit at Kolona Historic Village in Iowa. Also on display were some amazing thread cabinets.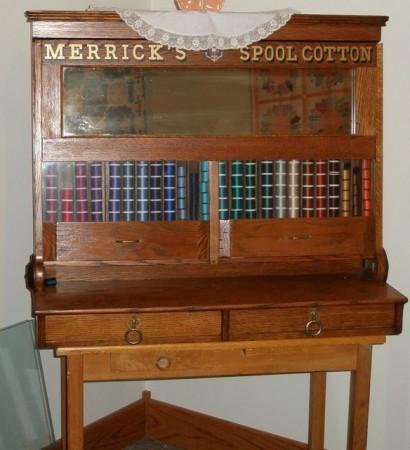 These displays fixtures were made like fine furniture.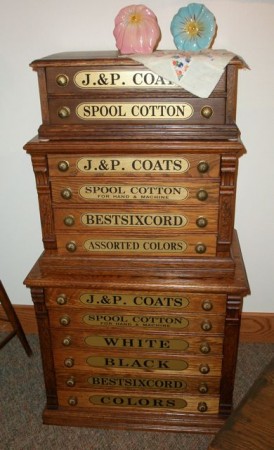 This one even had a built in clock!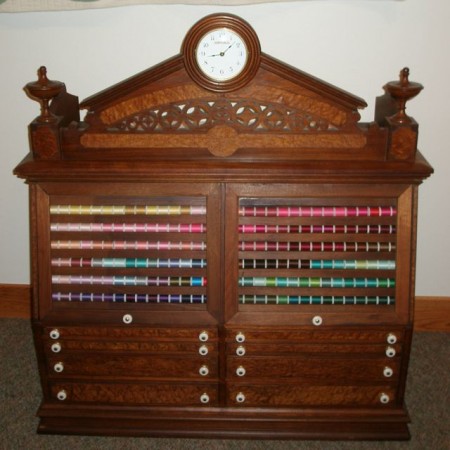 There were some familiar names, like J.P. Coats.
And Star Thread.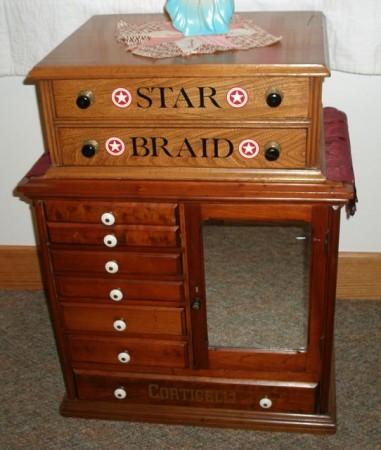 And Clarks.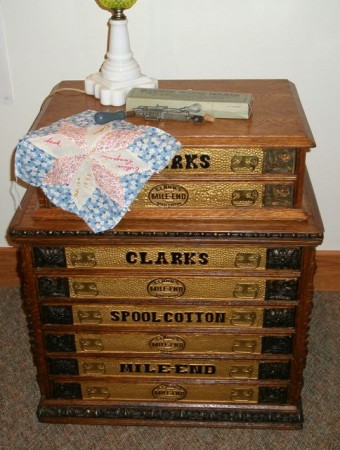 Do you know what the ONT stood for? Our New Thread!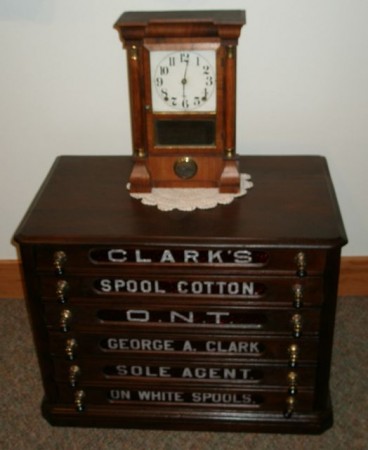 Not so familiar to me were names like Merrick. I love the Calumet Baking Powder cabinet here, too.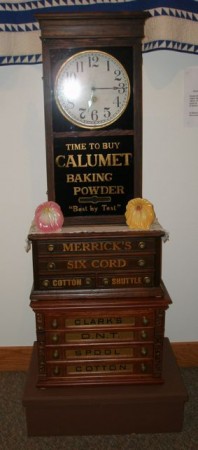 I'm not familiar with Wilamantic Linen Company.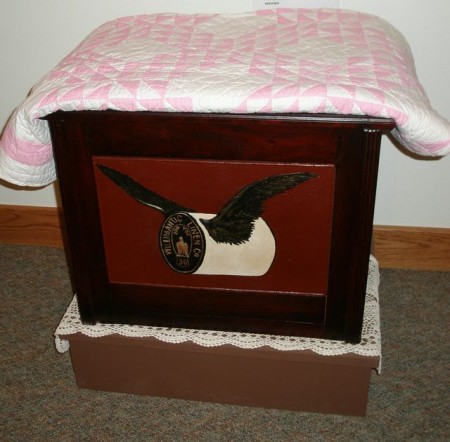 Or Corticelli Silk.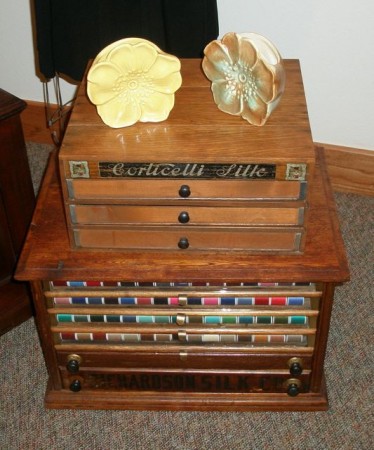 Crowley's Needles I've heard of.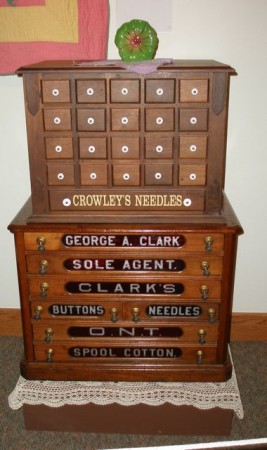 And Perfection Dyes.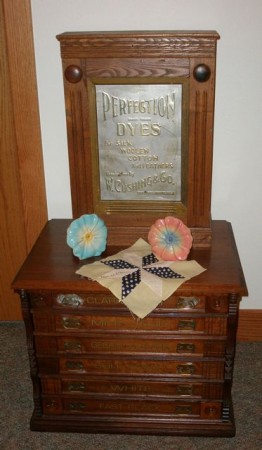 Many of them had these flower vases displayed on them. I wish I had asked about them, too.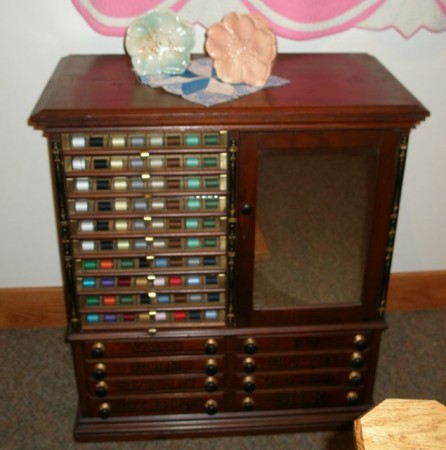 Here's a beautiful ribbon display.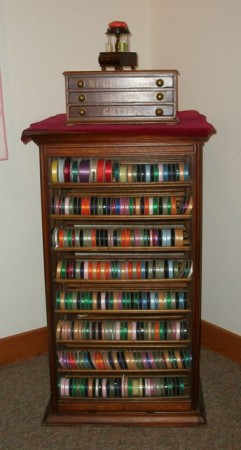 Another ribbon display piece.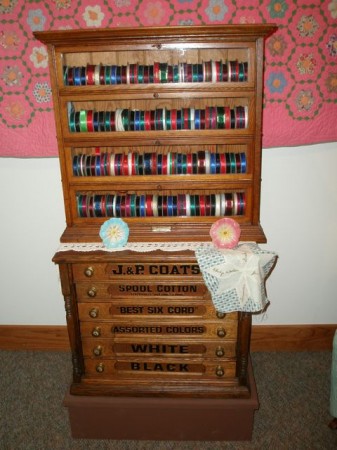 And one for floss.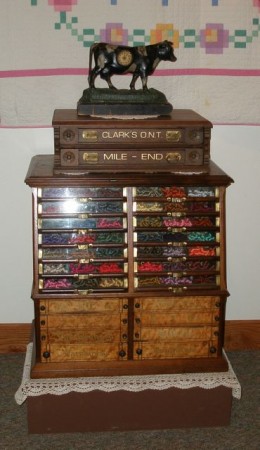 Enjoy the rest of them!