I don't play bridge.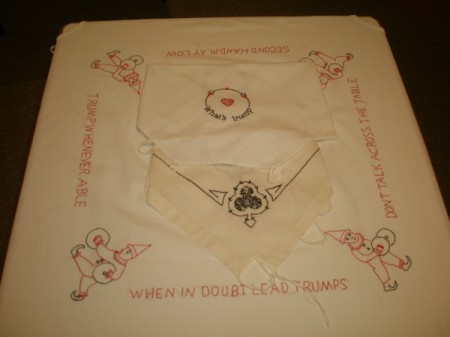 I don't play whist or pinochle.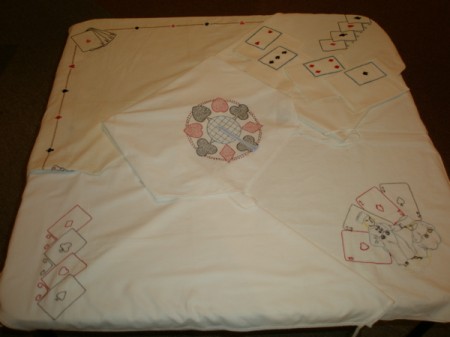 But I do collect card table cloths.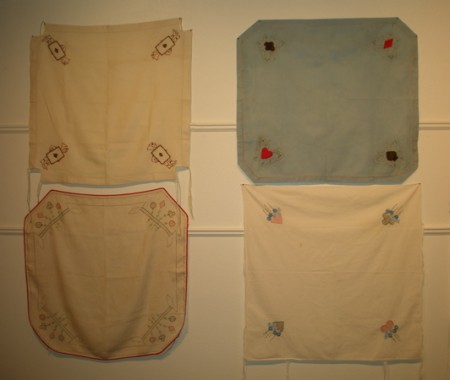 But only if somewhere on them, there is a suit of cards.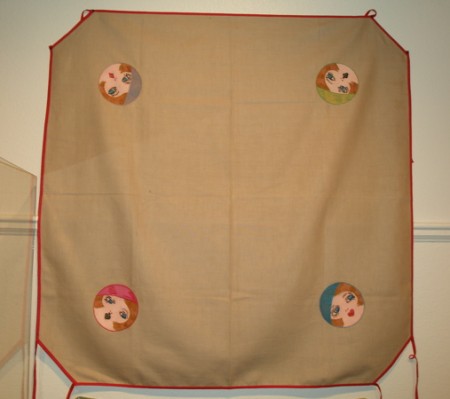 Like the mouths on these flappers.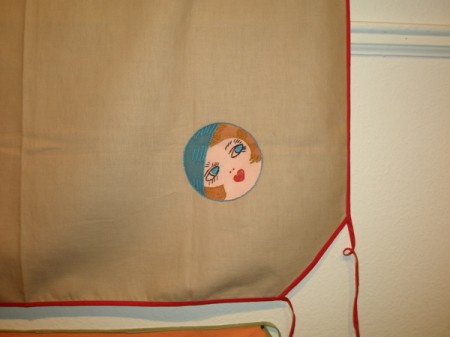 I don't know why I collect these table cloths.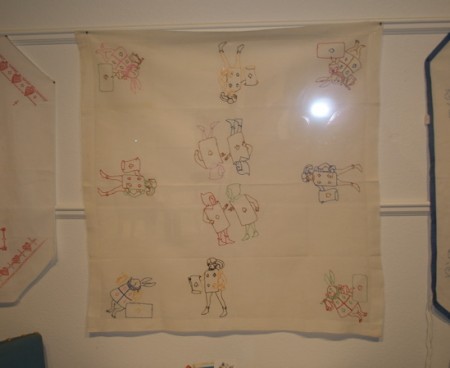 I don't even know what got me started.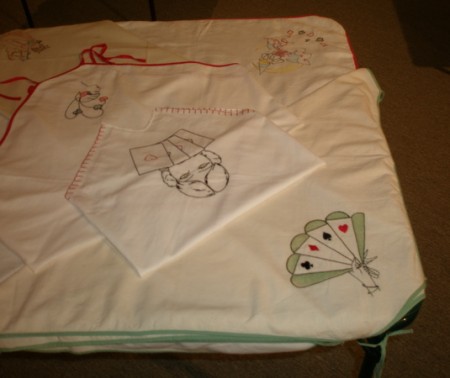 But awhile back I mentioned them to Betsy at the Columbia Pacific Heritage Museum, and that led to a lovely exhibit of them.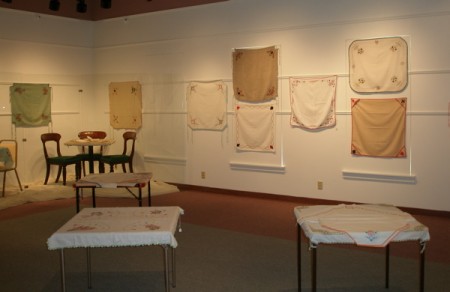 It's so cool to see them all out at one time.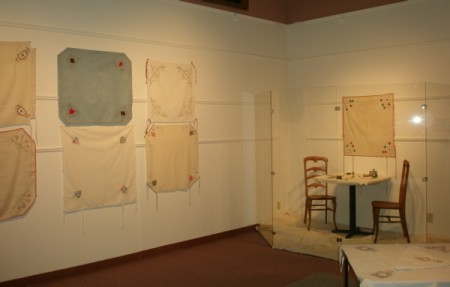 I love the vignettes that have been set up.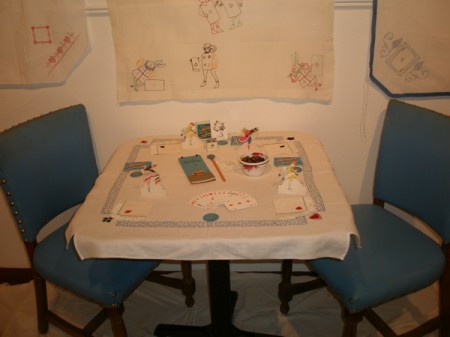 The museum is host to a bridge club.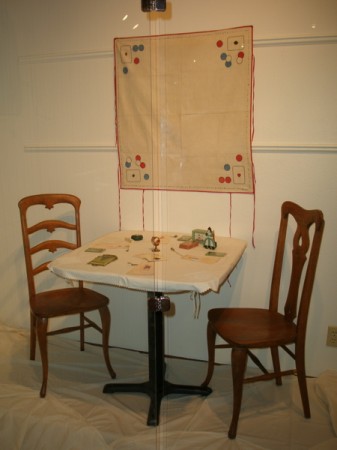 They've been meeting there for 25 years!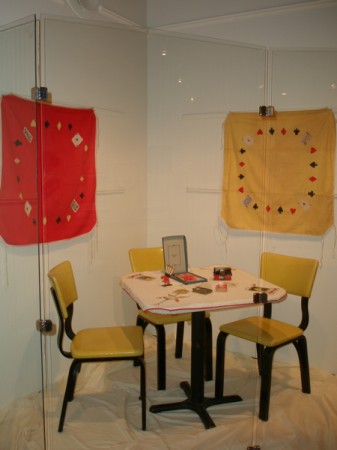 Many of those ladies loaned tally pads, pencils, cards, etc.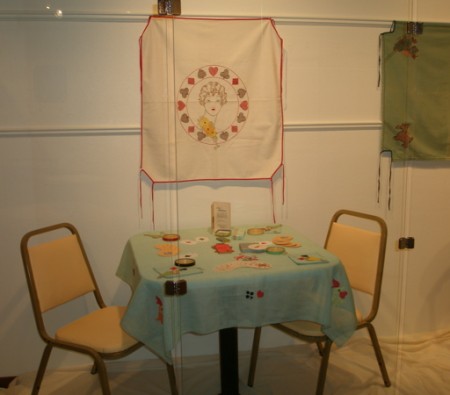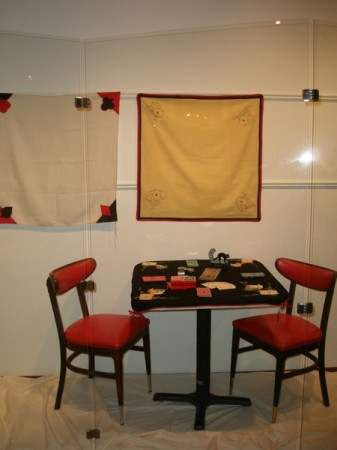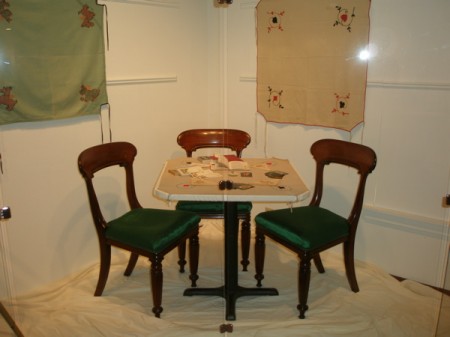 I covet these cards with polka-dot dressed girls. The green lady pencil holder is mine.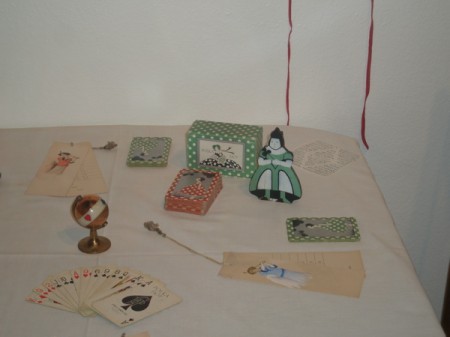 There is so much neat stuff to see.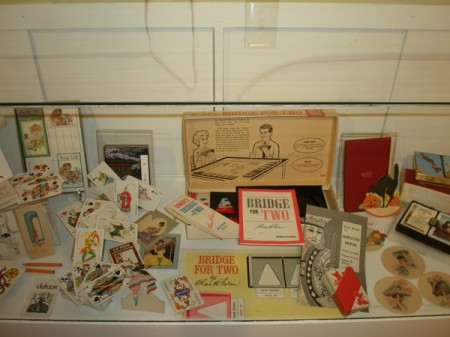 I think there are three display cases full. The potato chip bowl in this one is a part of a set of three bowls that my mom used when she entertained in the fifties. I rescued them from a garage sale she was having a few years ago!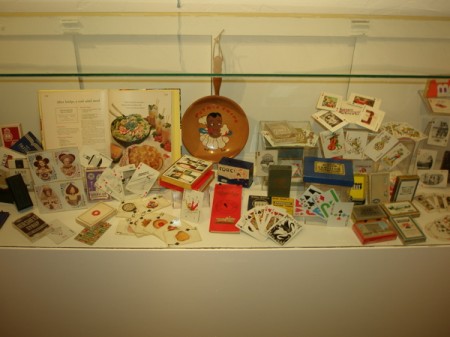 I recently purchased three black cloths–with orange ties!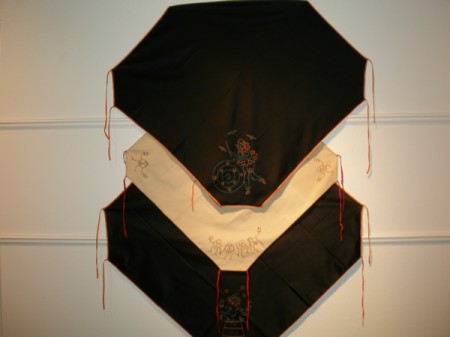 This one has a swastika, so you know it dates before World War II. Prior to Hitler adopting it, the swastika was a traditional sign of good luck, like the horse shoe or four leaf clover.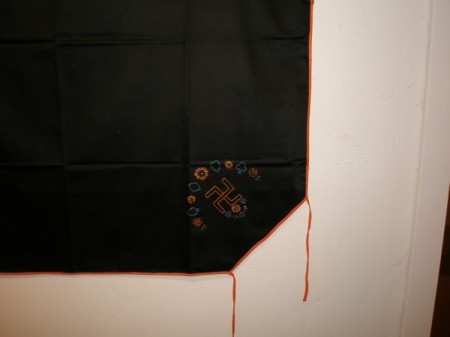 This round cloth is rather unusual, and do you like the built in ashtrays on the card table?!?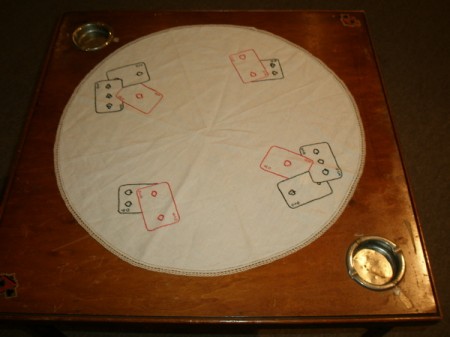 The variety of designs amazes me.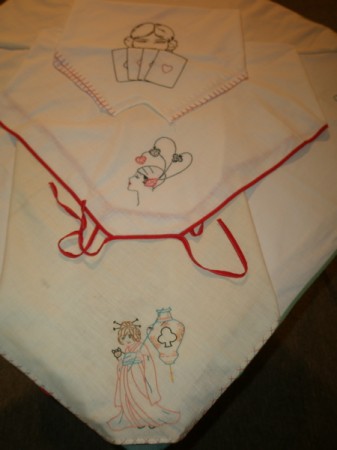 Somebody had to design and market all of these.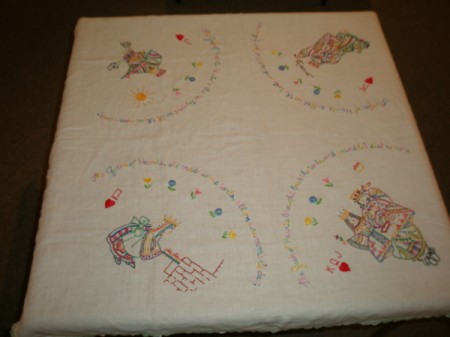 One of my favorites is this one that says "New Deal." It's a play on words–new deal, as in deal the cards, and New Deal, as in President Roosevelt's Depression Era program for prosperity. It even has Scottie dogs on it–a nod to the President's dog, Fala.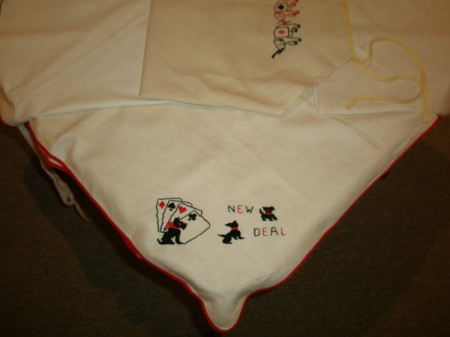 I love the card shaped people.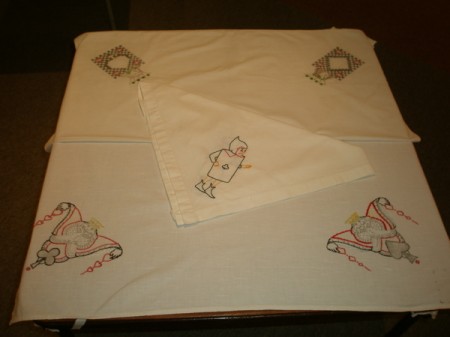 There are quite a few with Asian motifs, like the middle one below.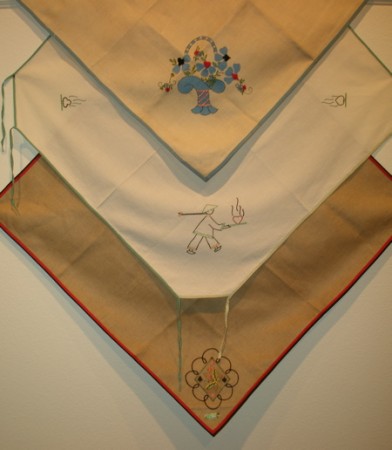 Here's another beautiful flapper.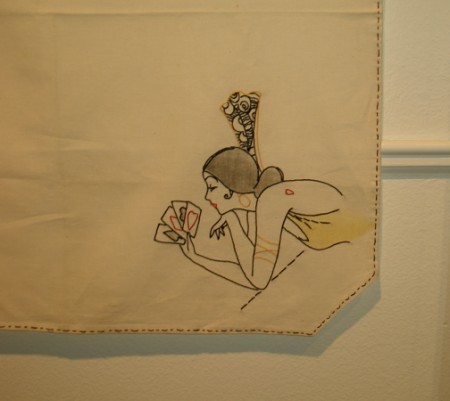 And check out Minine Mouse! This is a very early version of Minnie, when she still looked a lot like a rodent!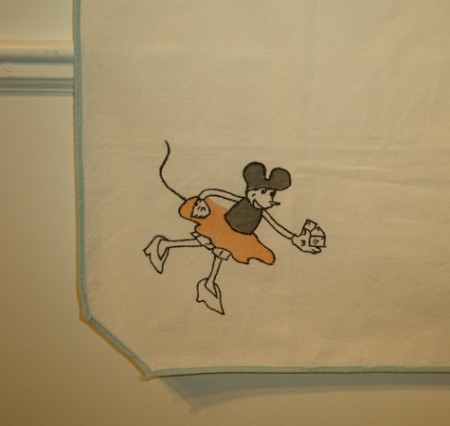 I like this one, but don't tell my dad. He'll think there should be a donkey one getting equal time!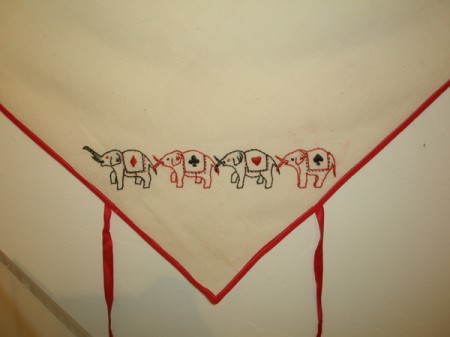 And kite flyers! How perfect.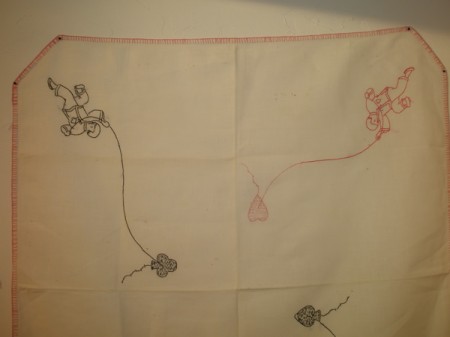 This is more persimmon than orange, but I couldn't resist it!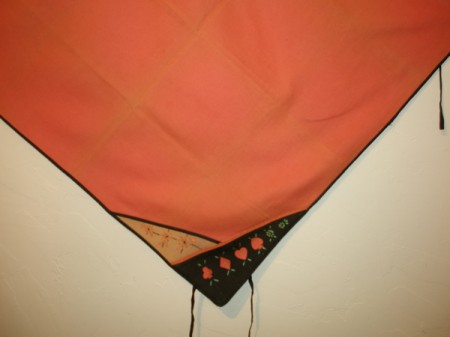 I hope you get a chance to stop by and see the show.