Do you want to make a pile of nine-patch blocks with almost no effort? Then do it using your squares as "leaders and enders!" That's how Jacque made all the nine-patches for this quilt. Here's what she wrote me in an email: I made the 130 9-patches in no time at all while working on other projects.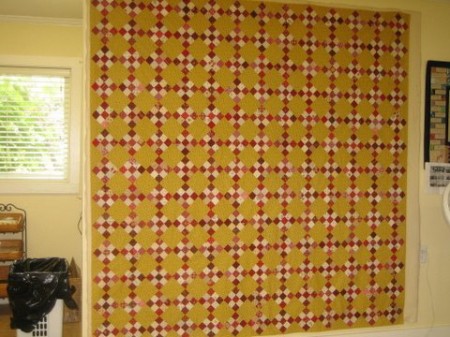 Okay, so how did she do it? She used her squares as "leaders and enders." A lot of us, when piecing quilts, use a "leader"–a little piece of fabric that we run under our needle before we start. Like this…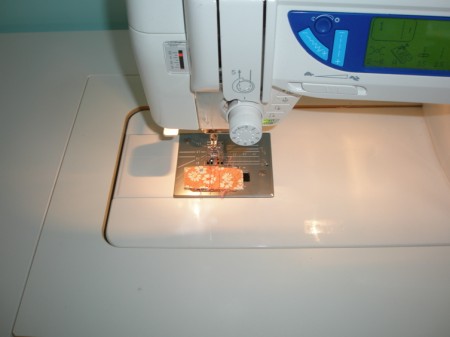 That way, when we start piecing our block, we don't worry about long threads that need to be trimmed or losing the corner of the block in the throat plate of our machine.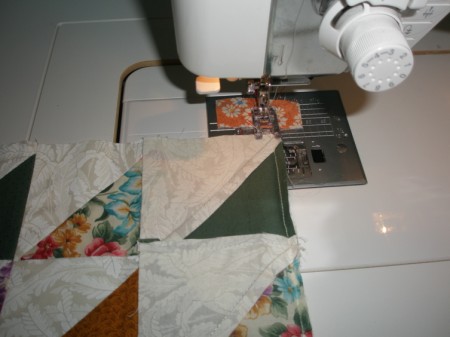 You might do one block or string piece a whole bunch of blocks, and when you come to the end, you use another little strip of fabric as your "ender."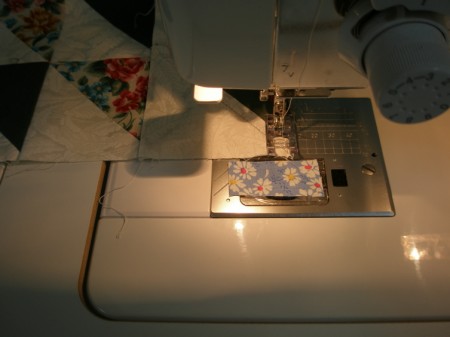 Perfect for string piecing, but it doesn't get you any Bonus Nine-Patches. SO, instead of using scraps for your "leaders and enders," have a pile of squares next to your machine.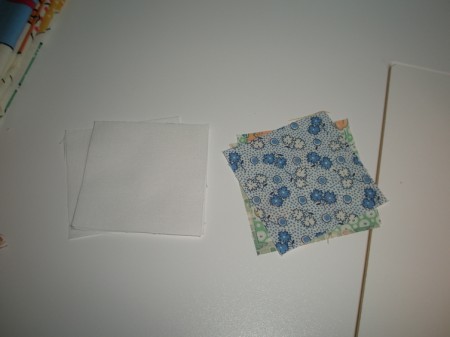 When you're working on other projects, and you need a "leader" or "ender," pick up two squares and use them instead of a scrap.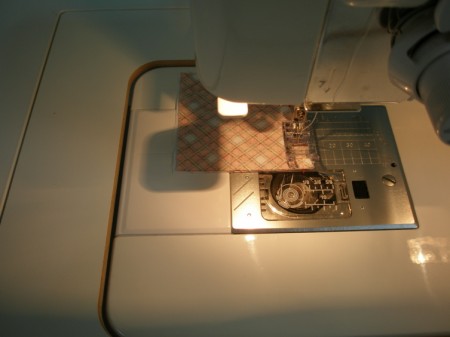 Do your regular piecing as usual.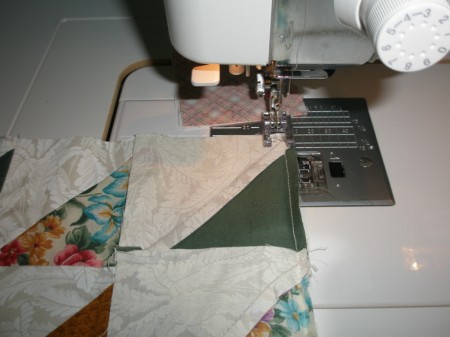 And end with two more squares–your "ender."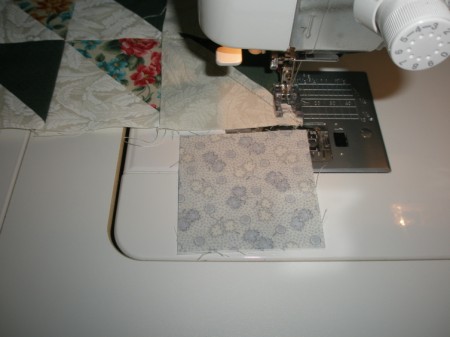 Before you know it, you'll have a pile of components ready for your Nine-Patches!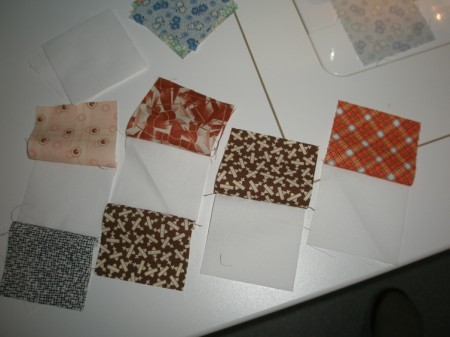 I once made all the blocks for a Jewel Box quilt using this method.
Jacque got her inspiration from the book Adventures with Leaders and Enders by Bonnie Hunter.