I loved the Vesterheim Museum in Decorah. It celebrates the Norwegian/American heritage of the area. Imagine packing up everything you own in one of these trunks and heading off for parts unknown.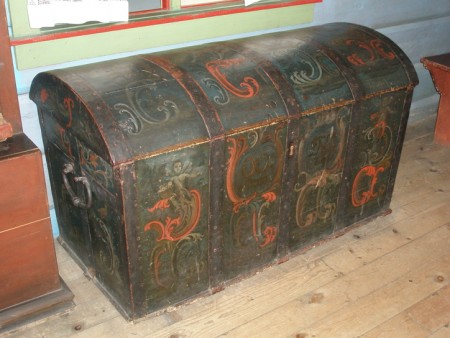 I just adore the decorative painting on the trunks.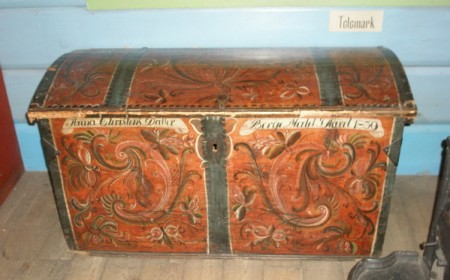 Even functional joinery like this takes on an artistic flair.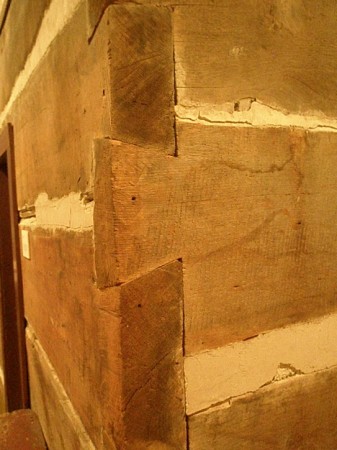 I'm always amazed that no matter how stark people's surroundings may have been, they still took the effort to make things beautiful.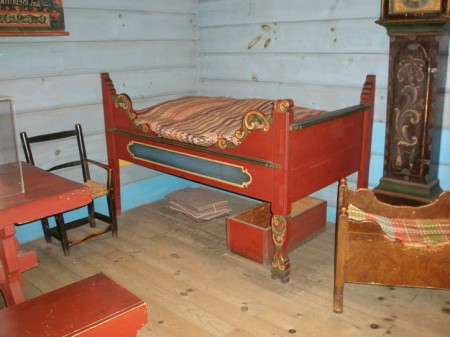 A bed with graceful curlicues doesn't sleep any better than a plain bed.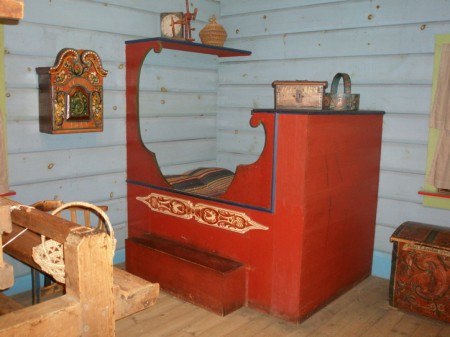 Even a stool made from a stump gets decorated.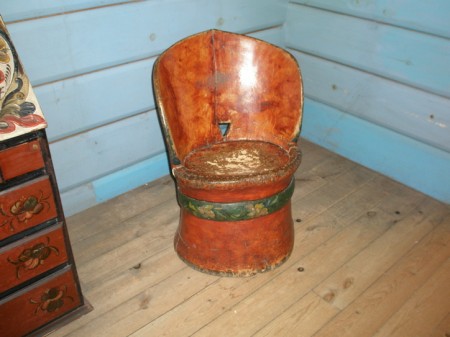 And a functional corner cabinet just becomes another place to showcase beauty.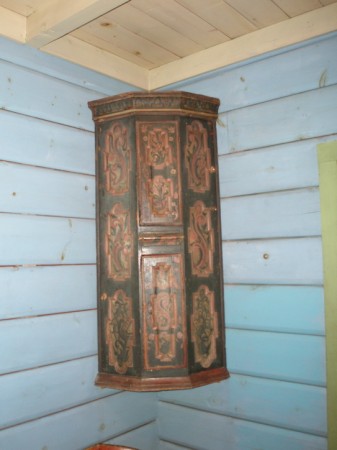 I think our desire to beautify our surroundings is what separates humans from animals.
I love these butter molds, so intricately carved.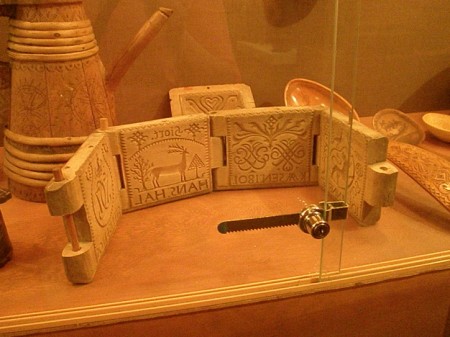 Handles that look like horses.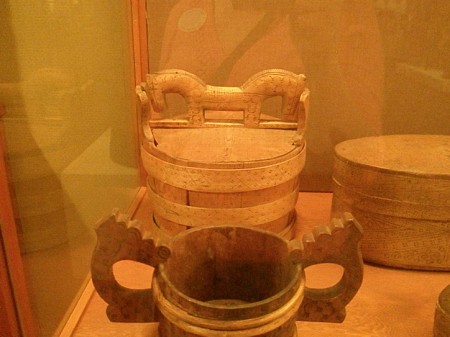 More horse handles, these on mangle boards. They were often made by a young man as a betrothal gift.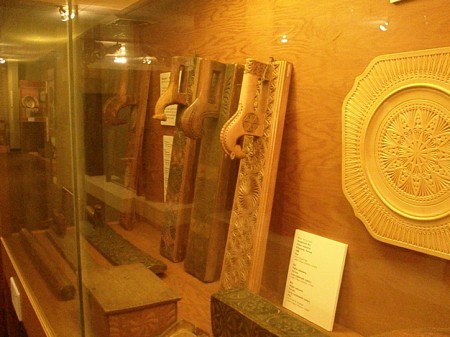 These bowls are both beautifully carved as well as painted.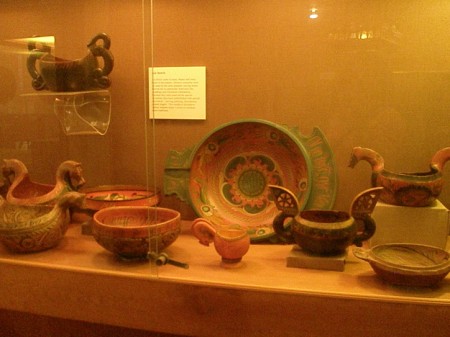 Ditto.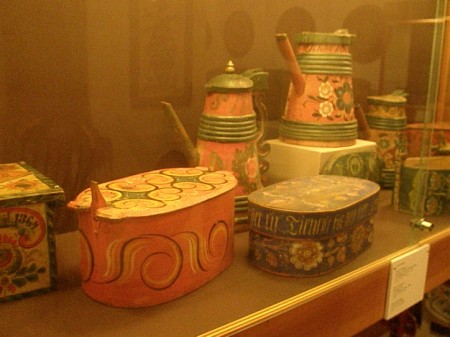 Judging by the date, I think someone must have lovingly carried this from "the old country."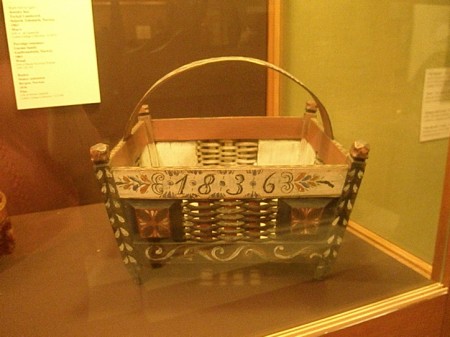 But it's not just the wooden items that were made to add beauty.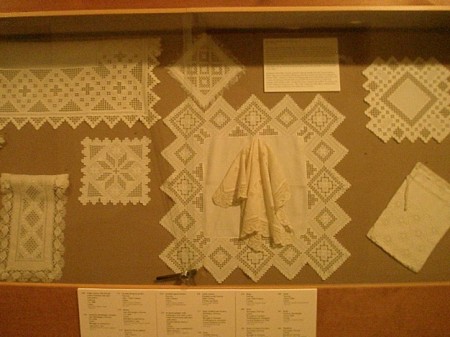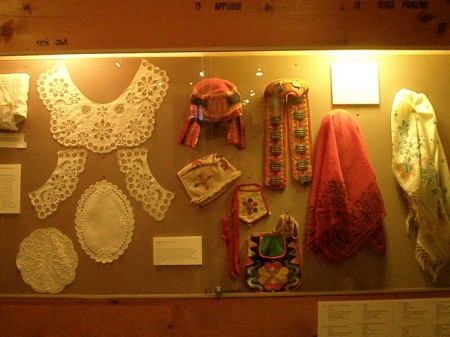 I've seen women making bobbin lace, and it's amazing how fast they toss those bobbins.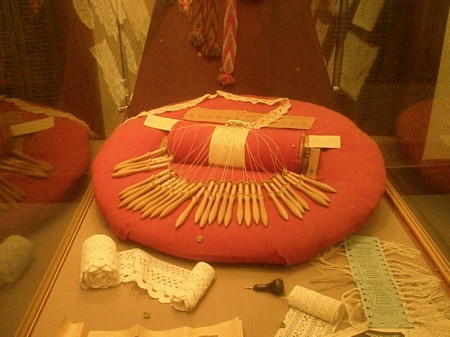 Did you know that fringe on your towels was a sign of wealth? It showed that you could afford to use valuable linen just for decoration!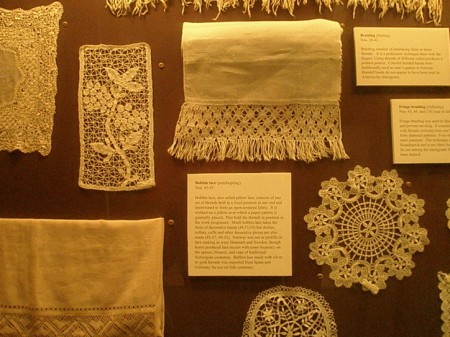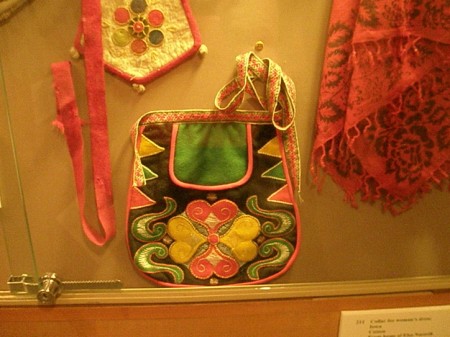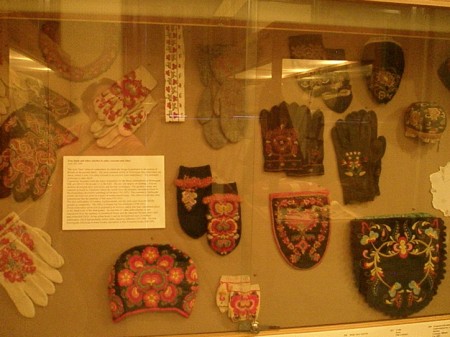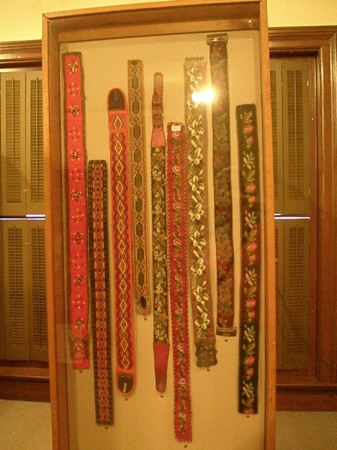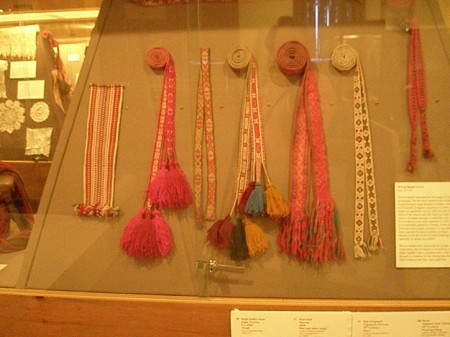 This cradle loom is used to make the decorative bands seen above.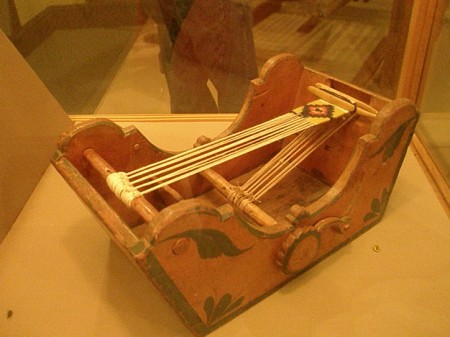 And do you recognize these sewing items? They are knitting needle holders, a sewing kit and a yarn holder.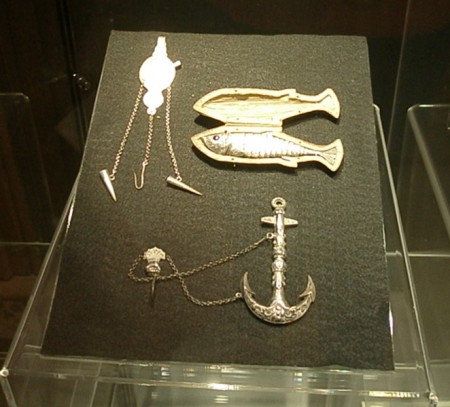 And something from a little more modern age–this refrigerator door was painted in 1939.