Lucky for me, one of the temporary exhibits at the Vesterheim Museum in Decorah was on area quilts.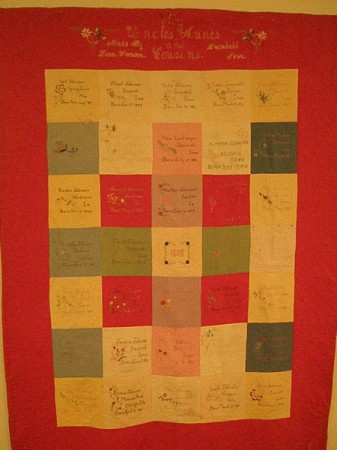 The squares on this quilt are simple, but the embroidery was beautiful.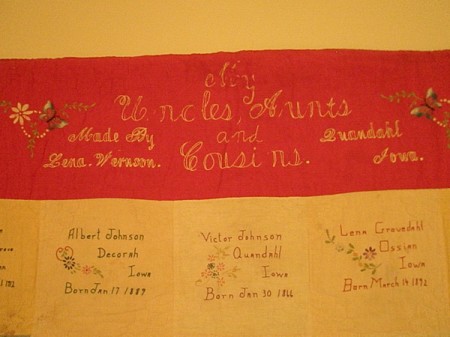 At the top it says, "My Uncles, Aunts and Cousins/Made By Lena Wernson/Quandahl, Iowa."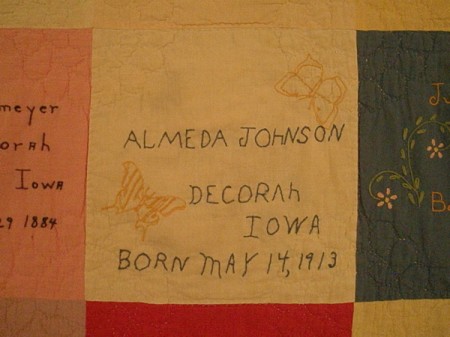 I wonder if she made all the blocks. The writing on them differs, so she may have asked her relatives to each embroider a block.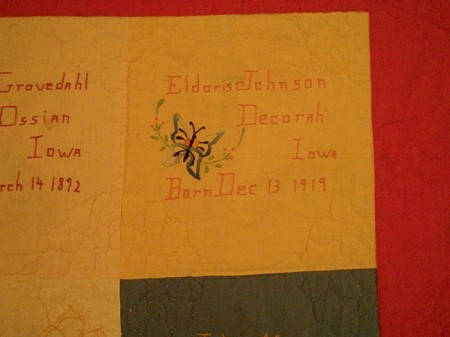 Of she may have had them write on a block and she did the embroidery.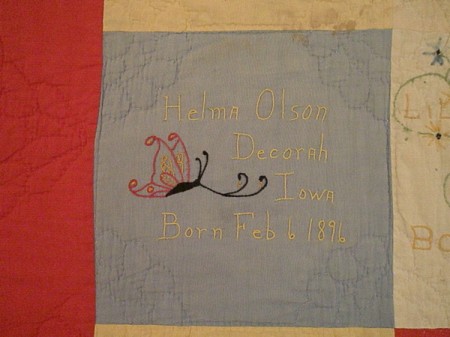 I guess we'll never know for sure.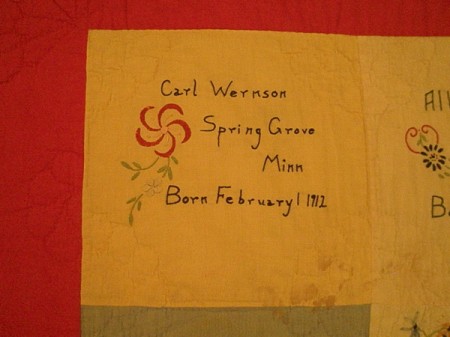 At least she signed and dated it!