Last week I finally got my Halloween decorations put up–well, some of them!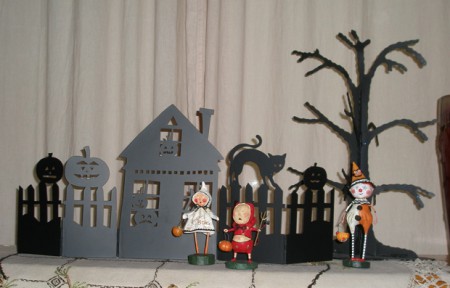 Aren't these just the cutest little trick-or-treaters ever?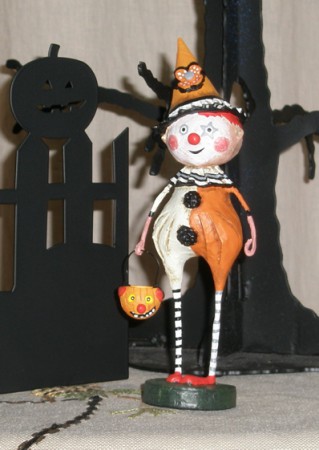 I love the expressions on their faces.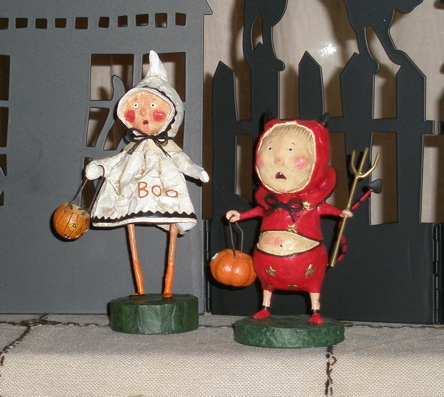 Halloween hats on the armoire.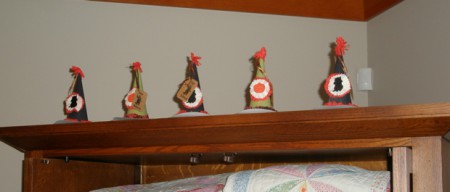 A windowsill of silly fun.

I've had this cat pillow for years–and still love it!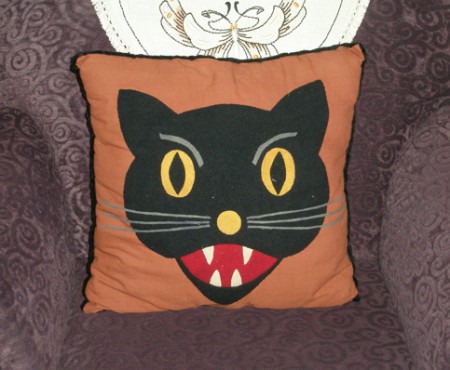 Pumpkin people.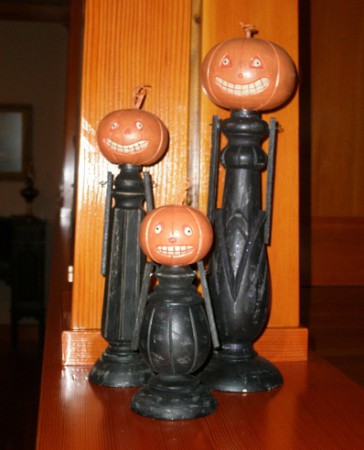 Candles on the fireplace.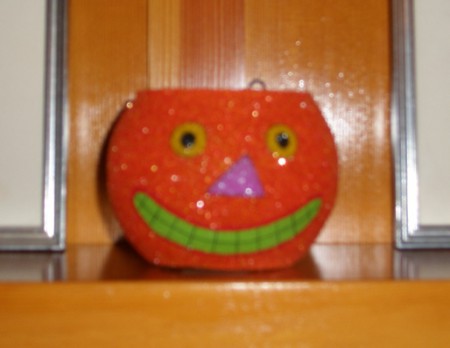 My BOO chair and the most adorable crepe paper nut cups. Do you remember nut cups?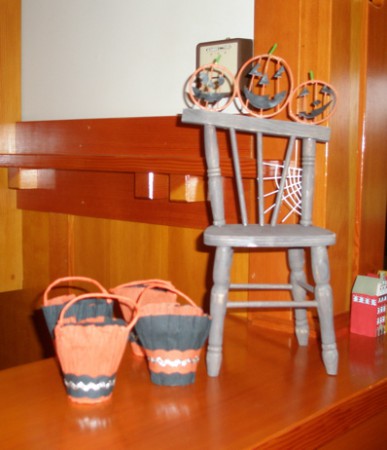 The dining room table all decked out.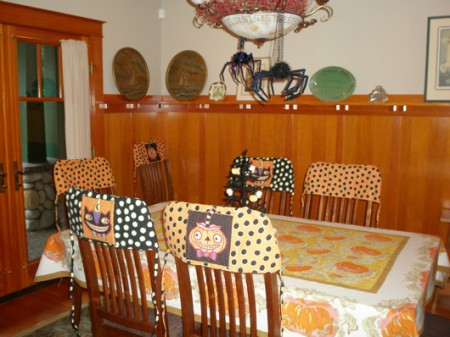 The centerpiece.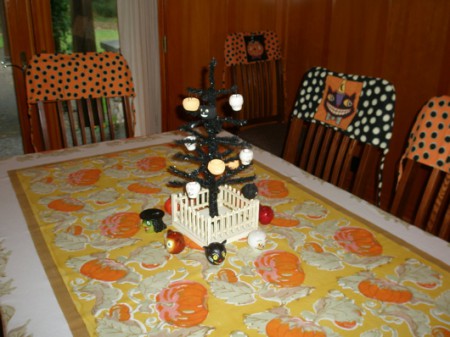 Towel rack on the kitchen butcher block (that came from my dad's store).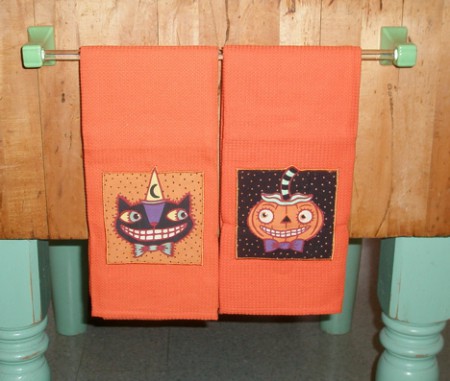 Noise maker.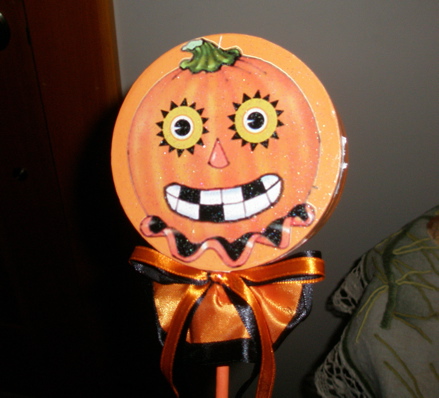 Candy, anyone?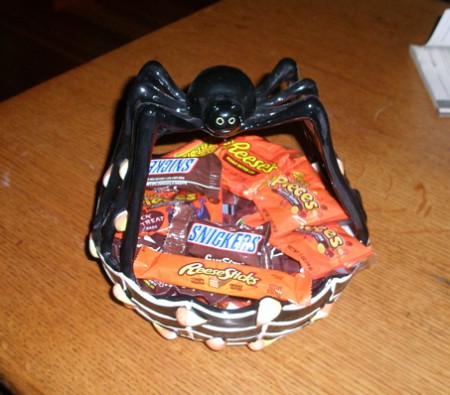 Bring on the little goblins!