I just has to post a few more photos from harvest–and some of our grandkids who were here to help!
Justin got hip boots for Christmas last year. He's right at home in the bog.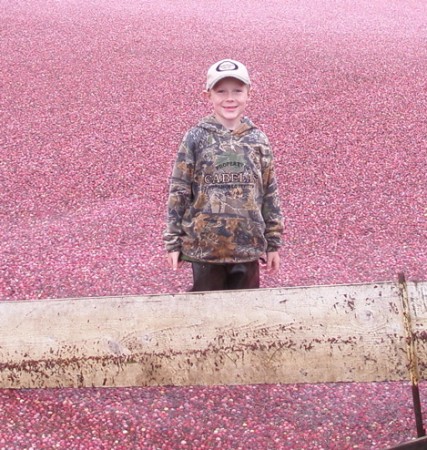 That paddle is really heavy, but at six, he's ready for the task.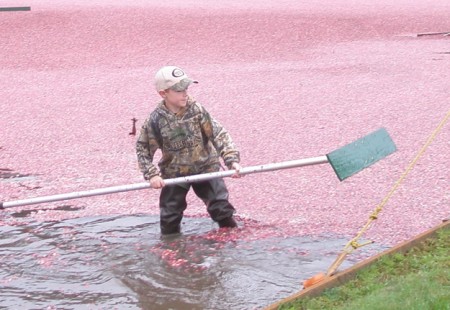 I never get tired of watching the totes fill up.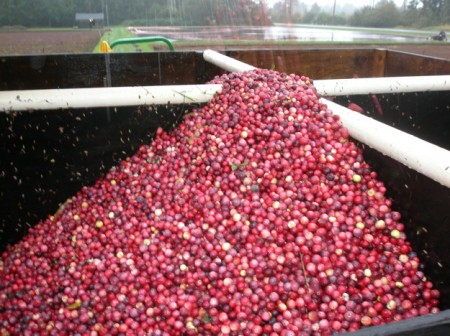 I gave up my hip boots years ago. I'll cook and drive truck, but I stay out of the bog. Oh, there's a "bogged down" joke here somewhere! But, I do have the most stylish boots of all!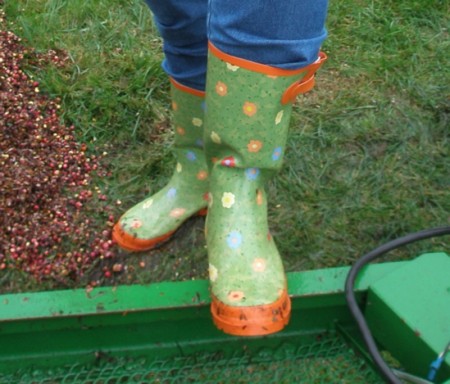 This is 2-1/2 year old Carson, getting the feel of the leaf rake. We'll have him shoveling before long.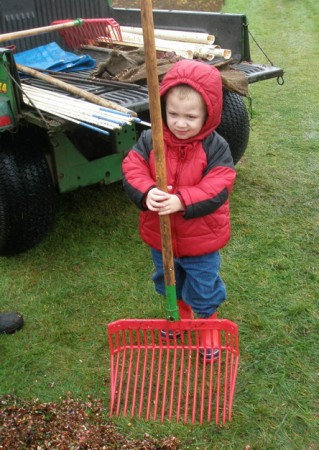 He likes to ride on the tractor with his daddy, Doug.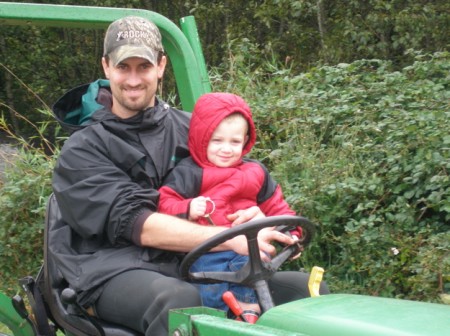 I made the mistake of saying his boots were muddy, at which point he shook them off his feet and wouldn't put them on again!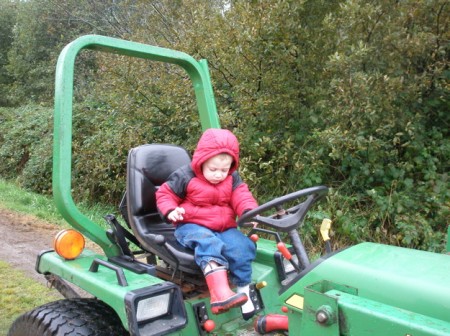 Megan, Kyle and Marie. Who says harvest isn't fun?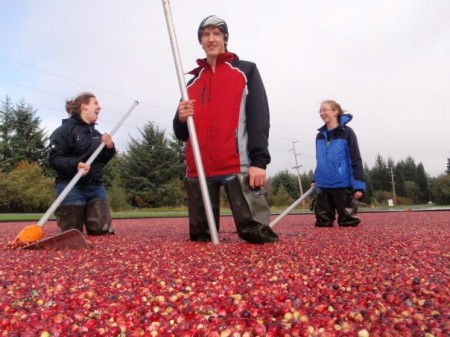 Another trailer loaded and ready to deliver to the receiving station.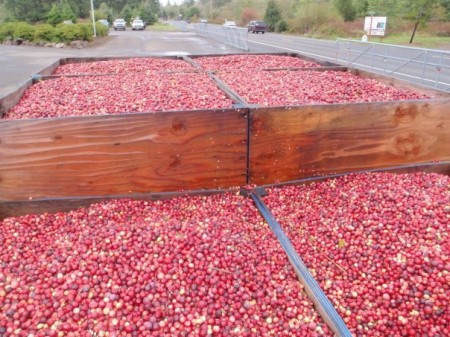 Knee deep in berries.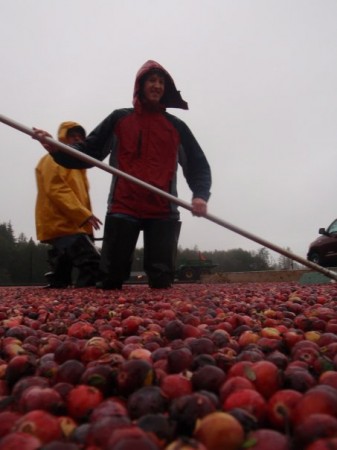 Here's Marie with her paddle.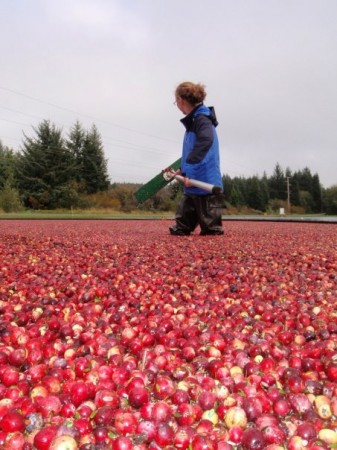 Here's Marie after she stepped in the ditch!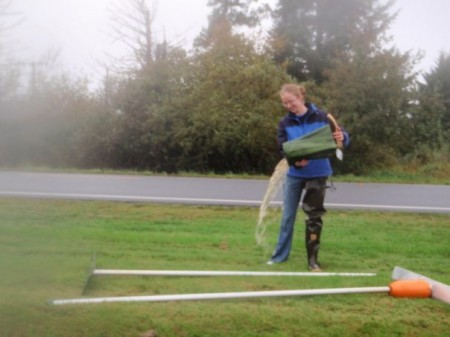 Back home. We didn't make Peyton work in the bogs–not this year.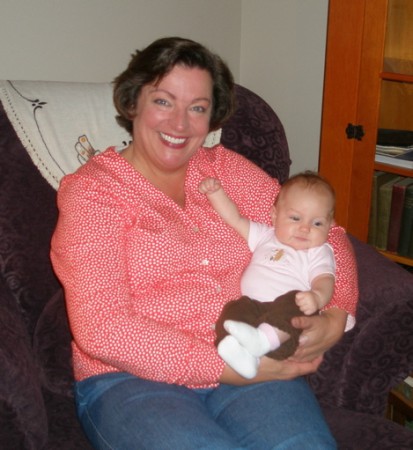 And isn't this cute of Carson on our front porch?