Jayne, our live-in babysitter from 1956 – 1959, came to visit us in Long Beach in 1965. We had moved to a new-to-us house a short time before. When Jayne was here recently, she shared these photos she'd taken then.
Here's our house.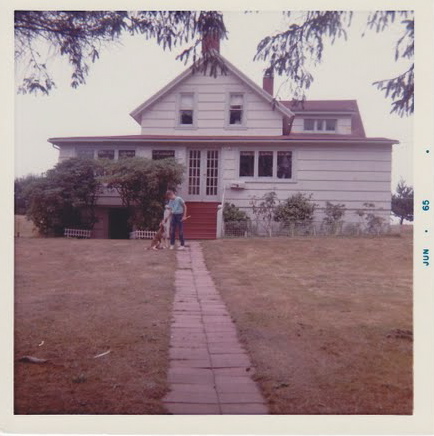 I loved the big yard, and the first thing I asked for was a dog! You see, in the past, when I'd asked for a dog, my parents always said we didn't have a big enough yard.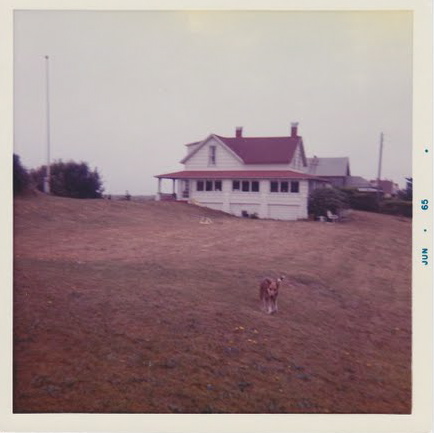 I was the only one in the family that was a pet lover, but my parents agreed. This is our dog, Cinnamon.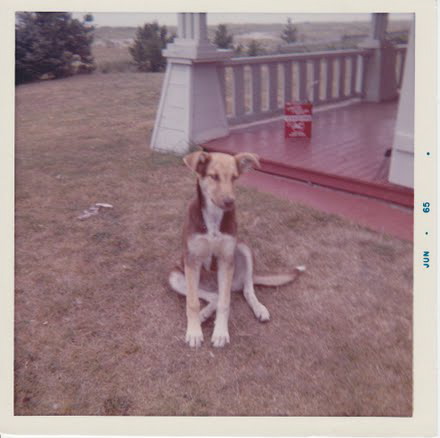 It was fun not only seeing photos of us, but of the house and furnishings, too. I had these chairs in my first home many years later, and Sally had them after that!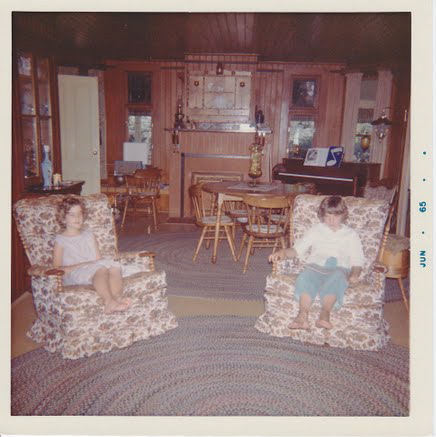 Ditto with this bedroom set. In fact, it was in Sally's guest room until just a year or two ago.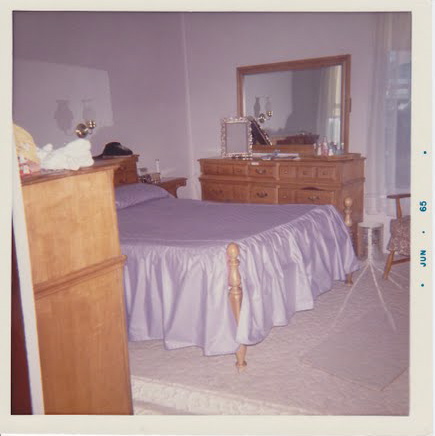 The kitchen didn't have a dishwasher, but my mom solved that problem. She had a portable one on the back porch. Nice curlers, Mom!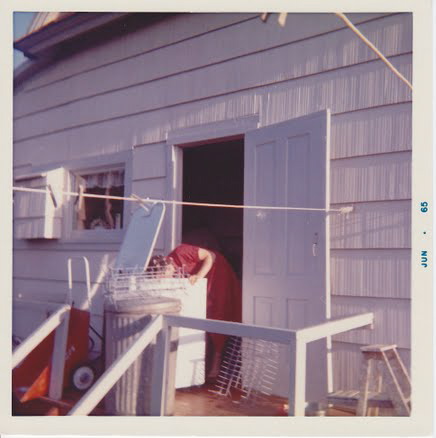 My grandparents must have driven down from Raymond to see Jayne. Here's Grandpa with "my" car.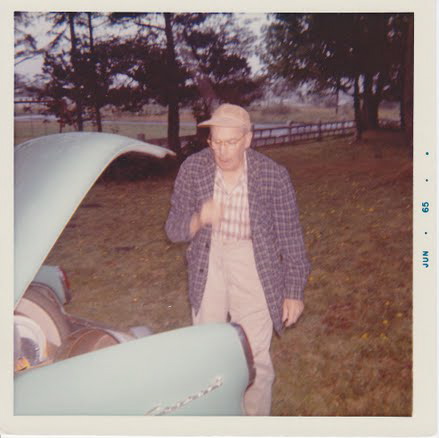 And Grandma. She always wore dresses in those days.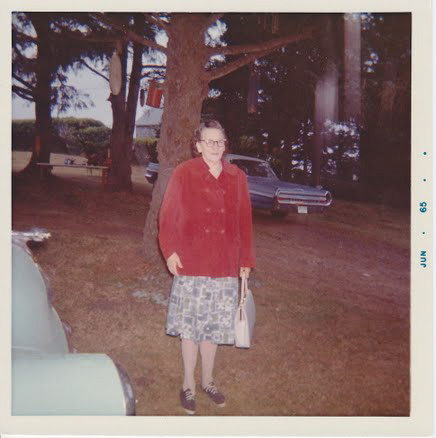 Here I am with our neighbors (who were like grandparents) Nanny and Mr. Reisner.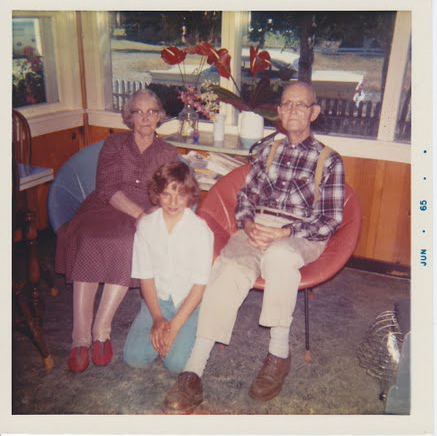 My Aunt Evelyn and cousin Jim.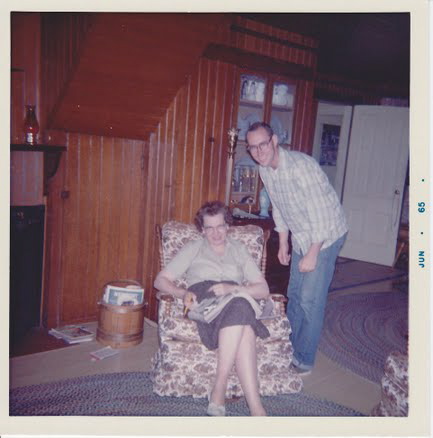 Butch Jasperson was a high school boy who lived with us. I remember the big thing for the high school boys then was to have their pants pegged–the legs narrowed. The school administration didn't like the tight pants, so they passed a rule that the boys had to be able to drop a golf ball down the leg of their pants! Oh, and the girls had to kneel on the floor, and the hems of their skirts had to touch the floor!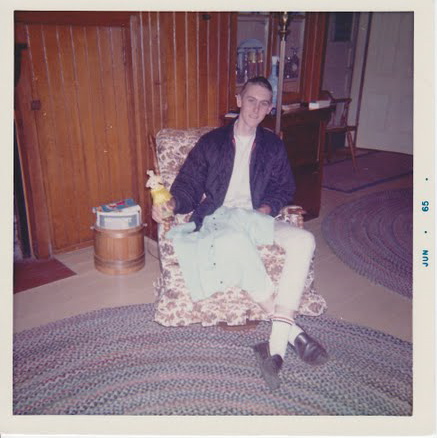 I mentioned in the last post that I think Jayne had a crush on my cousin, Jim. Here they are again–and Jayne with curlers in her hair!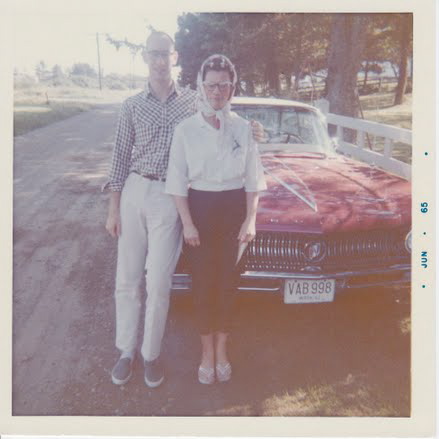 When Jayne was there, Mom and Dad had just returned from their first trip to Hawaii.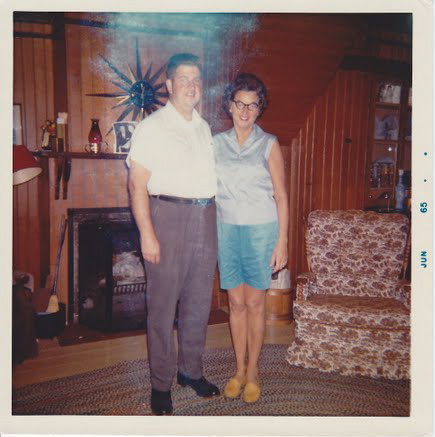 They brought leis for everyone!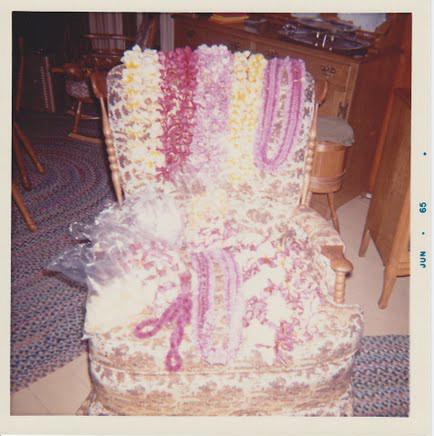 Sid and Sally are checking out the kissing Hawaiian dolls.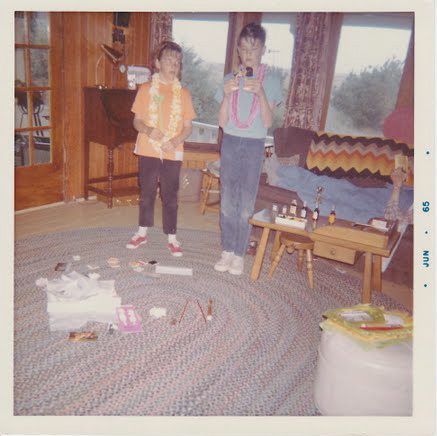 And I'm trying on my grass skirt!