Woo Hoo! I spent the afternoon with David Bromstad!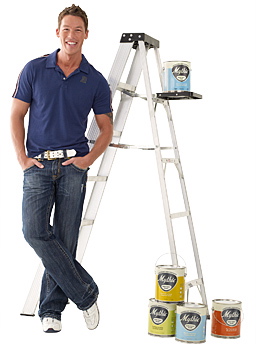 Truly, I did! He was appearing at Ecohaus in Seattle, talking about his new paint colors with Eco-friendly Mythic Paints. I was there waaaay early, so I could sit up really close! I was in the third row from the front. You can see Bob up there in the yellow shirt, holding my place for me!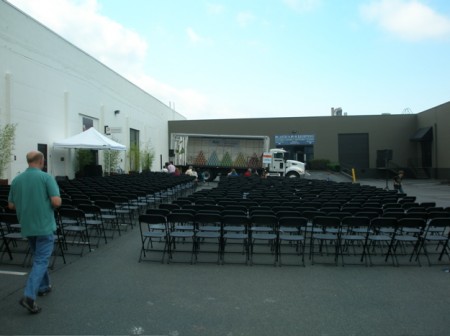 HIs "stage" was this big truck with the side open and cans of paint stacked up inside. The paint cans made a great backdrop. You can also see the easel and canvas there. During the afternoon, he painted a painting and it was raffled off!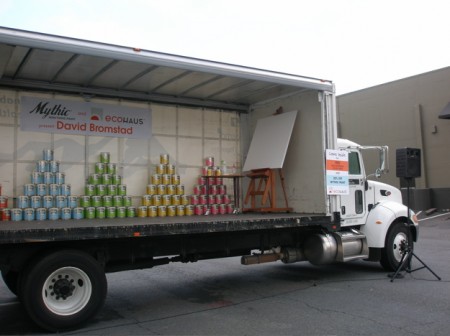 He talked a bit about his history, then asked for questions from the crowd. I didn't want to jump up and ask the first, question, so I waited and asked the third question! My question was, "I always love it when you step outside the norm and do something different, like the fire hall or the gym. Have you ever considered doing an Airstream?"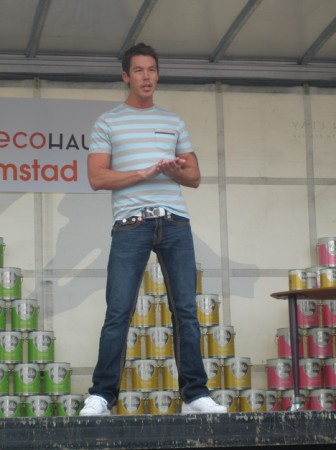 To which he replies, "We came THIS close to doing and Airstream." At that point, I said, in my best sarcastic voice, "REAAAAALLLLLY????" And he asked, "Were you the one that submitted that?"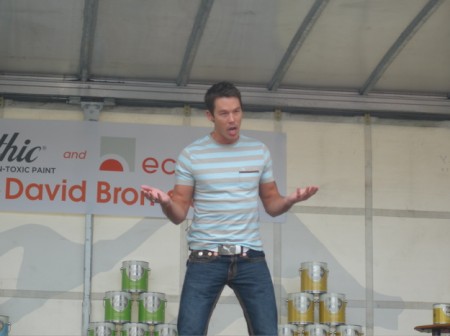 I confessed that I was. He said he really pushed for it, but that HGTV has nixed it. That was the same thing his producer had told me. Well, darn and double darn!
He moved on, answering lots of questions, even one from this little guy.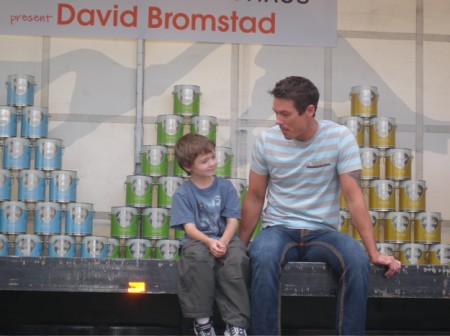 Then he started his painting.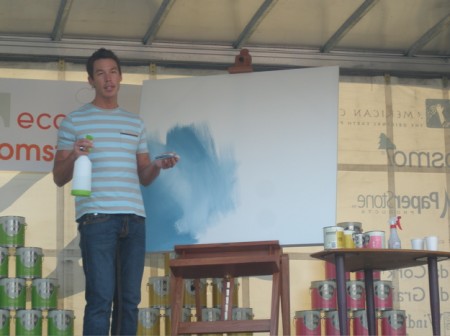 He tried to talk and work, but had a bit of a difficult time doing both!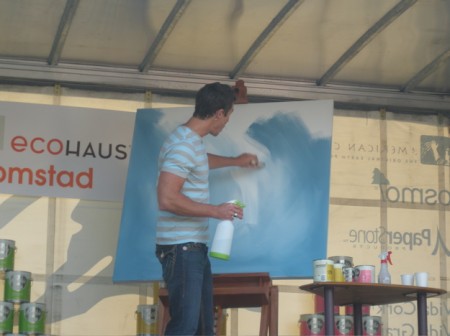 He had his trusty spray bottle and did a drip design.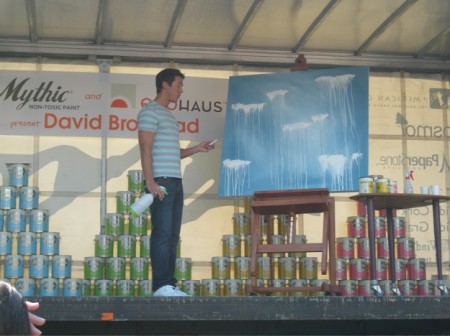 It wasn't all that exciting–at first.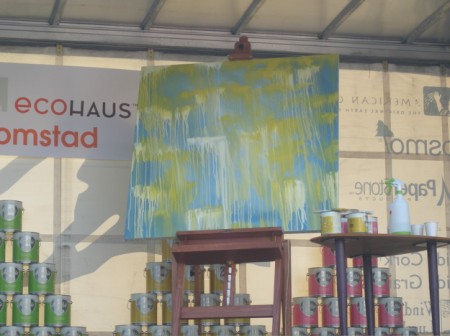 But then someone yelled, "Turn it upside down." And he did!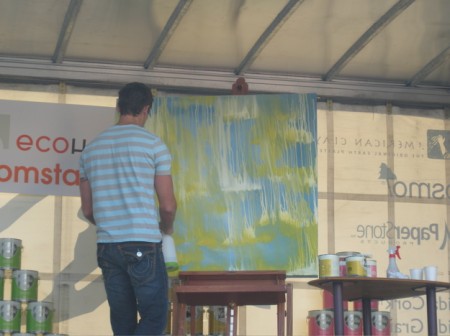 That, and a little purple, and it was finished. No, I didn't win it.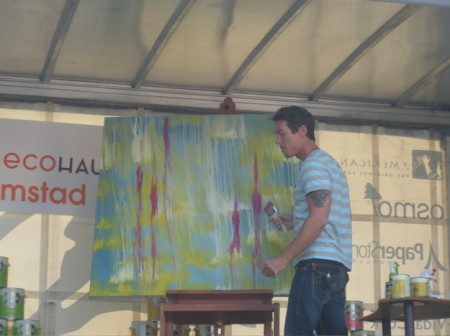 But I did ask him afterwards if it was worth resubmitting the Airstream idea, and he said, "Yes. Absolutely!" So get ready, we may need another email campaign!