Last weekend I had a wonderful day of quilting fun and relaxation at the Pomeroy House Living History Farm.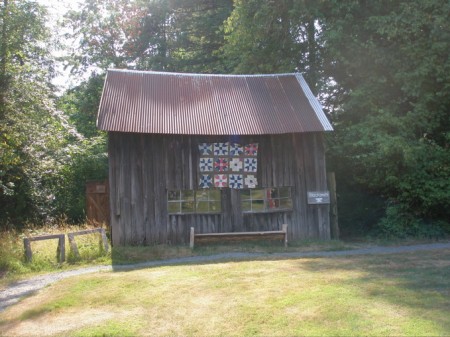 Connie and Robin were there, too. Really, that's them in the photo below!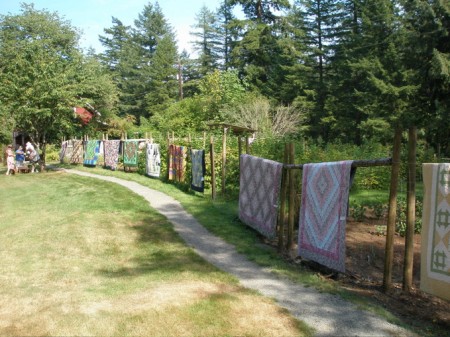 The old farm is such a wonderfully charming place for a quilt show.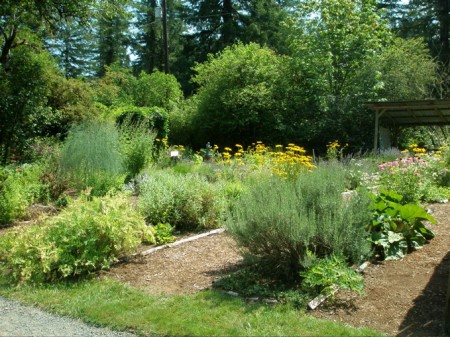 I love how the put the quilts on the fences and buildings.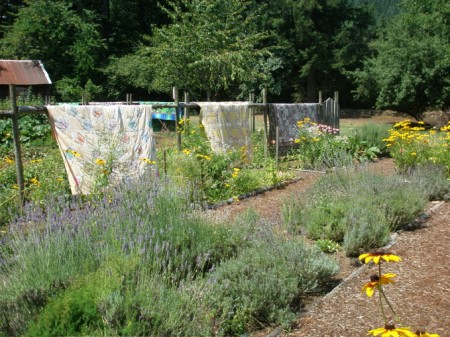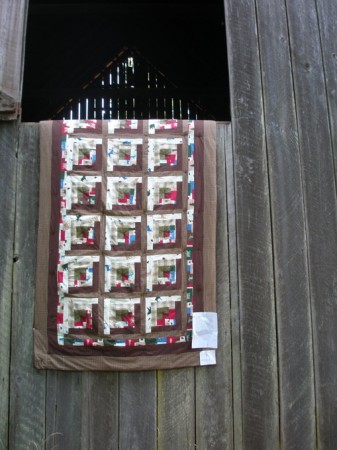 Luckily, the chickens had some shade–it was a very hot day!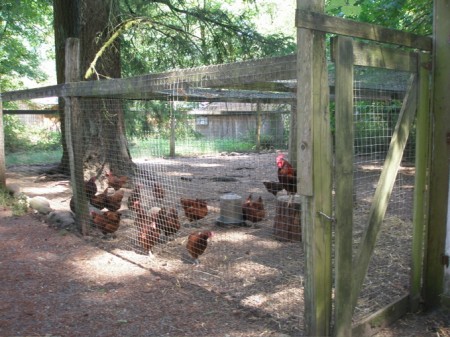 Seeing these makes me want to drag all my quilts outside.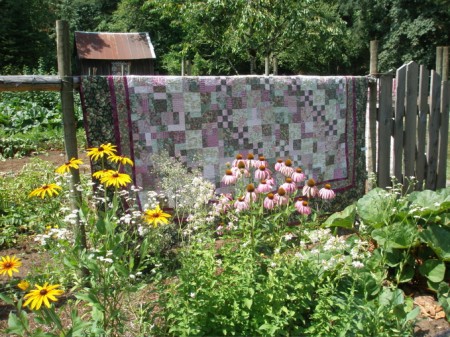 Oh, I'm glad I don't have to wash like this!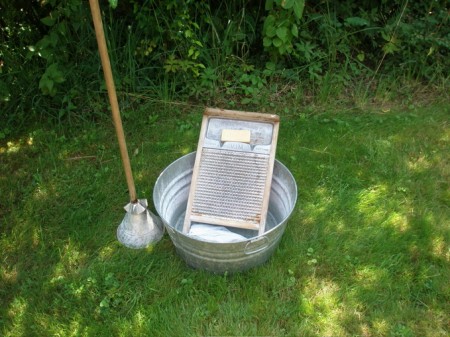 Ah, more shade!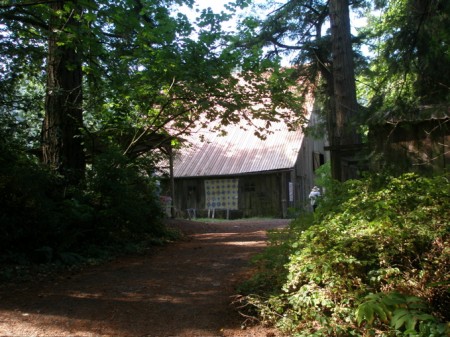 I don't know if I took this picture for Bob because it's a tractor or for me because it's orange!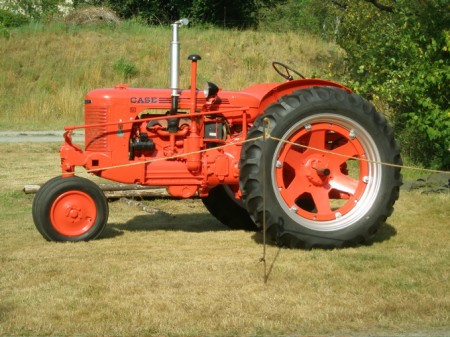 Oh, there's Connie and Robin. I knew I'd catch up with them again!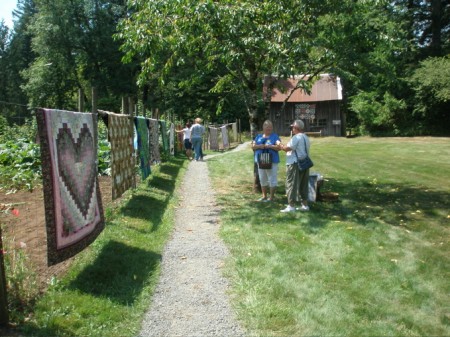 More photos of quilt to come–and all the aprons in the presentation!