I have many happy memories of strawberries on my trips to Sweden. I've eaten strawberry whipped cream cake at relatives houses, on midsummer day, even in a fabod. This year was no different.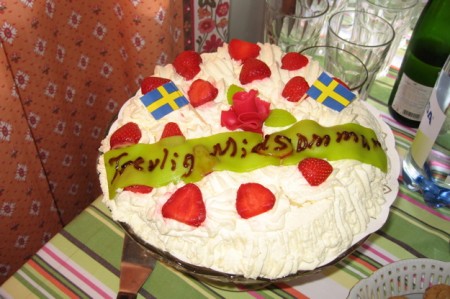 Berit is a wonderful cook, and you never pass up an invitation to eat with her and Gunnar!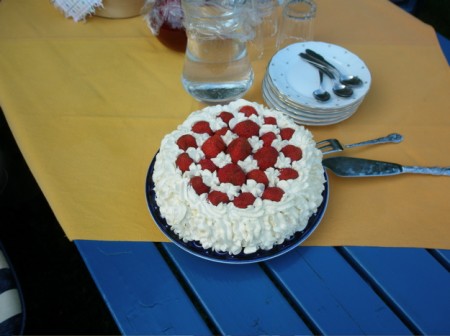 May made a wonderful dessert with strawberries and meringue.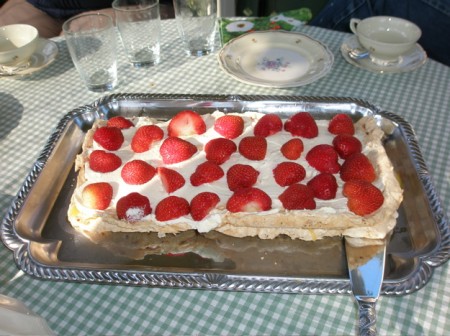 When we were in Upsalla, Sven-Eric took us to a farm stand with fresh picked berries.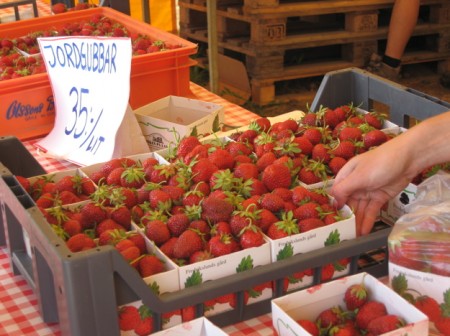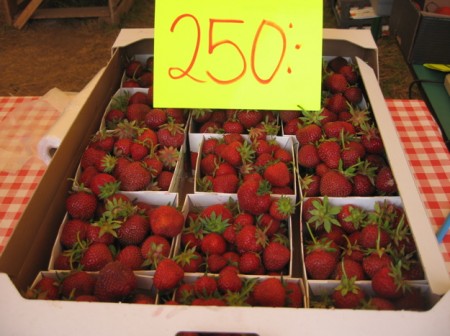 As you can see, we weren't the only ones with a strawberry craving.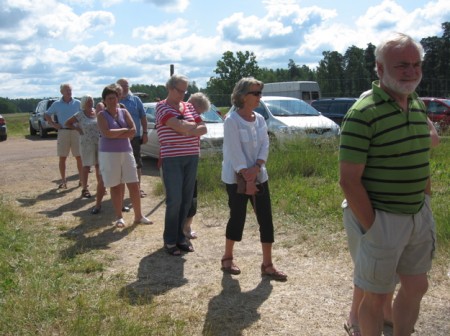 Anna served them lightly sugared with ice cream.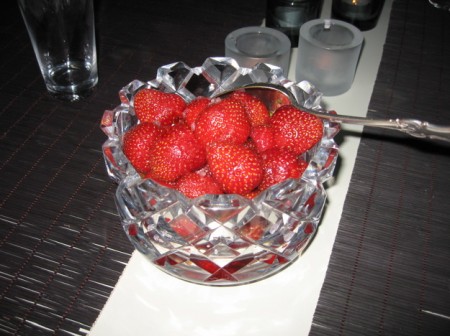 Another of Berit's creations.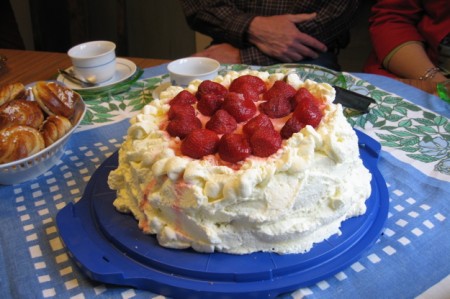 And I have to end with this plate of strawberry scones made by my friend Melinda recently for Redwork! Check out her vintage spoon!