Frank Lloyd Wright's amazing design.
I've been fascinated with a house built over a waterfall ever since I first saw a special about it on TV years ago. It's not far from Pittsburgh, and I knew I had to make time to visit before returning home from Market.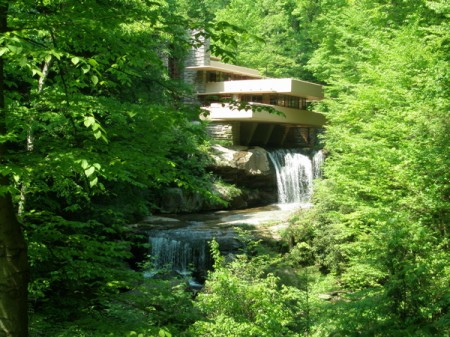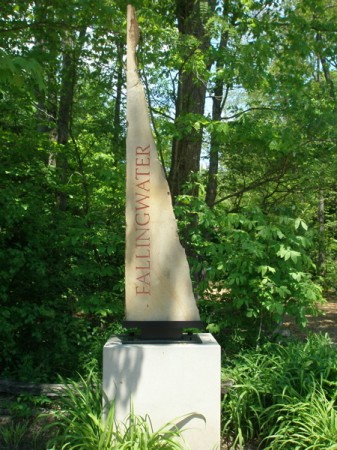 The drive into the property was so beautiful.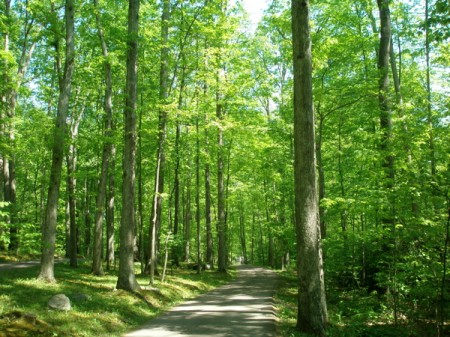 And the first views of the house were stunning! The house is a series of cantilevered levels built right over the falls.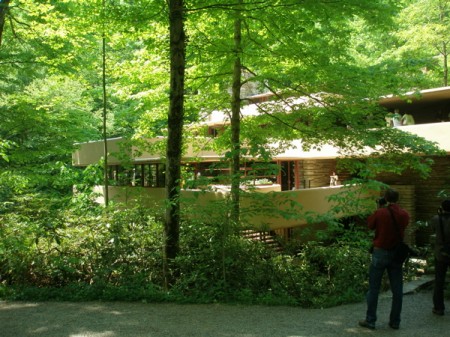 This stairway descends from inside the living room down into a pool at the top of the falls. Perfect for a morning dip!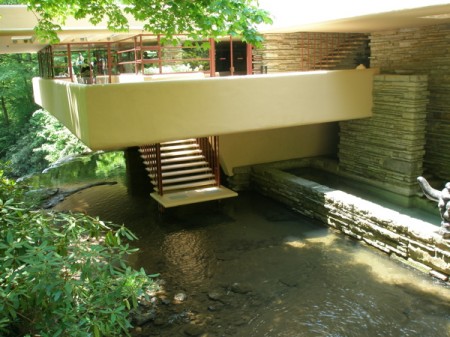 Here you can see how the structure is tied into the rock hillside behind.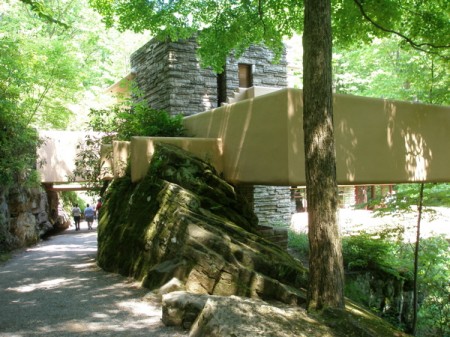 Everything repeated the horizontal lines.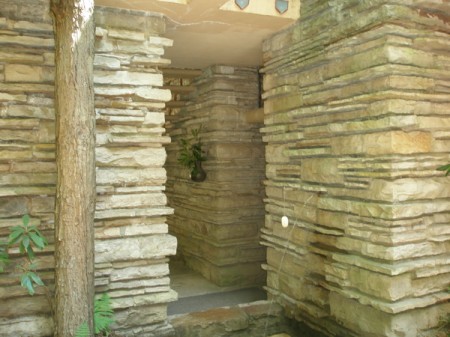 We took the tour, but they didn't allow interior photos. I think you can get a sense of the place from these outside shots.