In 1981 I visited the Kennedy Cemetery near the now non-existent town of Swan Creek, Ohio. This is the place my great-grandfather, Charles Drennan Kennedy, left in 1873. Small family cemeteries dot the countryside. I suppose they were started by early settlers burying family members near home. Gallia County has a wonderful genealogical society, and they pointed me in the direction of the cemetery. Well, even though it was right on the highway, we had a hard time finding it. After making three inquiries in the vicinity, an older lady was kind enough to lead us to it.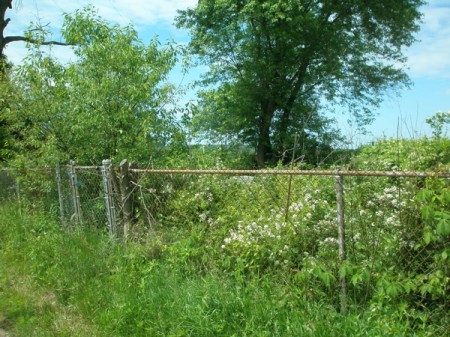 You can see how we might have missed it. Unfortunately, it isn't maintained. On my 1981 visit I found it recently mowed, but now it appears no one has given it any attention for years. Since it's on private property, the township or county doesn't maintain it, either.
Bob and I waded in, though. Do you see the grave marker in this photo?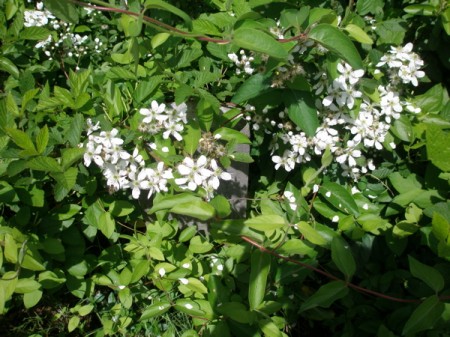 Once we pulled the vines aside, we could read it.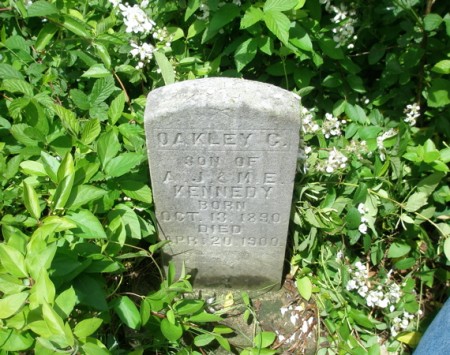 There were many more, all covered over.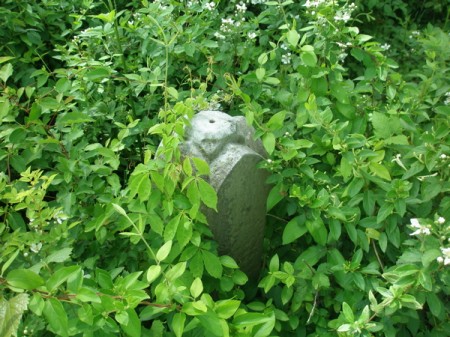 The stones themselves were in quite nice condition.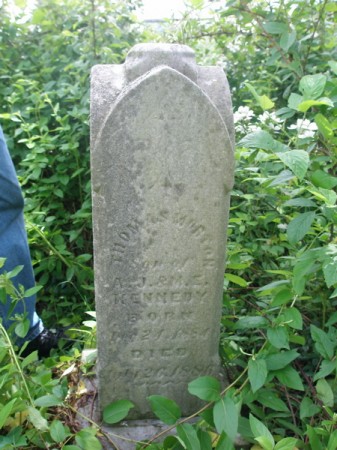 We wish we knew how to contact the property owner, as we'd gladly hire someone to go in and do some maintenance. I'll have to do some digging….(ooh, bad choice of words). I'll have to do some investigating!
But now it was time to head back toward Pittsburgh. We had a busy Saturday planned, then home on Sunday. While we enjoyed the beauty of Ohio immensely, there were plenty of reminders that this coal mining country.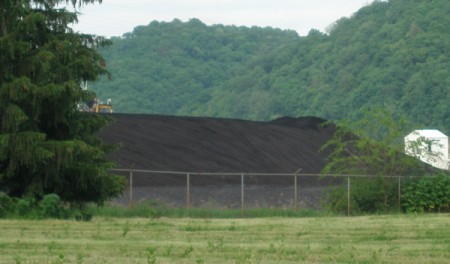 And where there's coal, there's industry.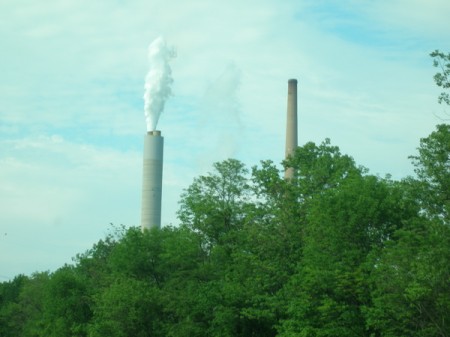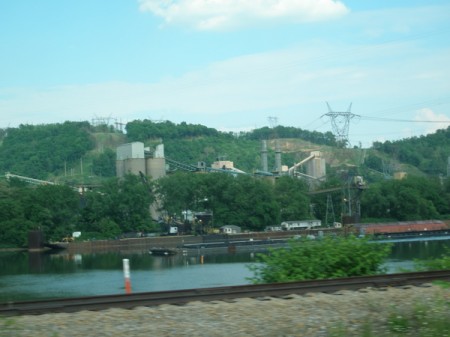 But that's what keeps the economy ticking….