Longaberger Baskets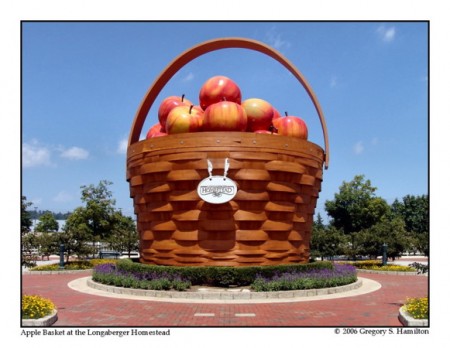 We discovered that we were in Longaberger Basket country, so decided to check it out. They have something called the Longaberger Homestead–which is a terrific facility. There's a beautiful visitor's center, huge building filled with shops, a big barn that's original to the property and, most interesting of all, the production facility! It's 22 acres under one roof!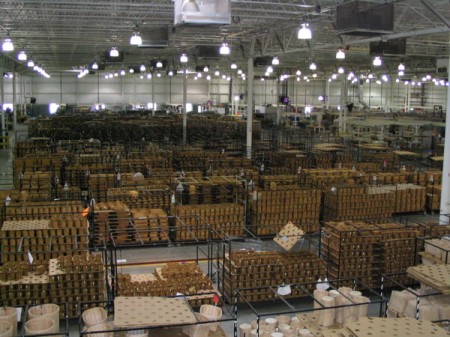 There's a fabulous cat walk that extends the entire length of the building with great interpretive panels. We spent a long time walking along, watching the production below and reading the information.
Of course we had to get our photos in a basket.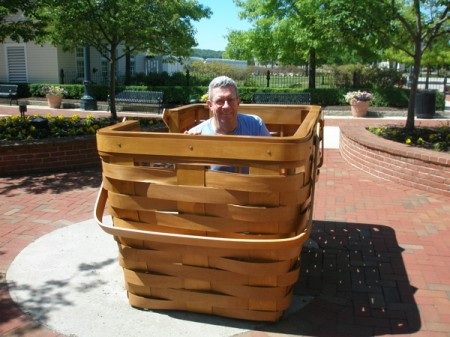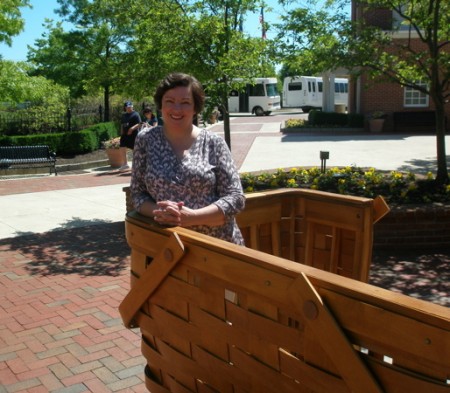 Here's the barn. It houses sale items and a cafe where we had a great lunch.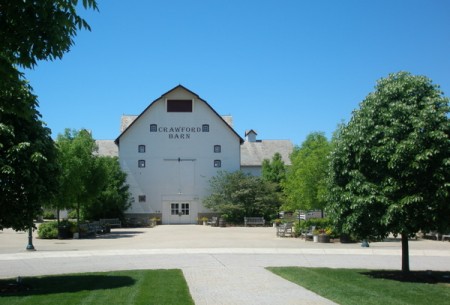 Then we headed south to the Ohio River. We passed several old barns that had remnant of Mail Pouch tobacco ads.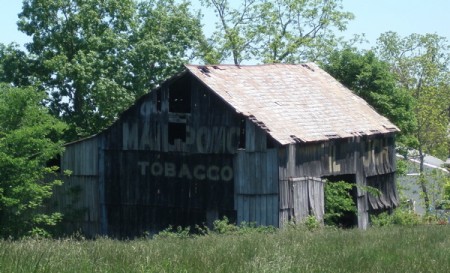 And even barns with quilt blocks on them!