Day two of our Ohio adventure found us smack in the middle of Amish country.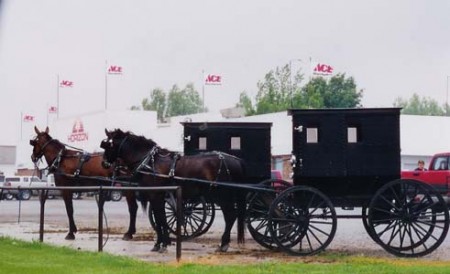 I would love to show you all kinds of photos, but I did respect the Amish desire not to be photographed. Suffice it to say that it was a wonderful experience. Beautiful countryside, fertile farm fields and picturesque scenery.
They've had a wet spring in Ohio, and the farmers are late getting the corn planted. It was gorgeous while we were there, so there was lots of planting going on–both by the "English" and the Amish. I did snap this one photo.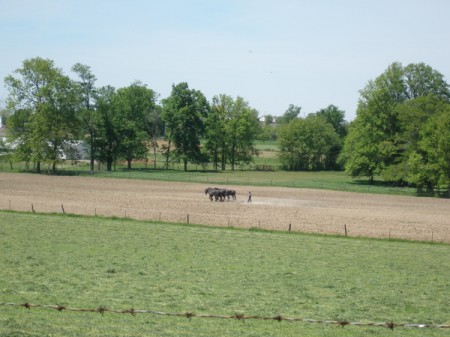 We also stopped at a fascinating place called Warthers. Mr. Warther was a knife maker by trade, but a carver by hobby. He created incredible carvings of stream locomotives and trains. The detail is incredible. In fact, I don't have the words to describe them. I think one of these would be a lifetime's accomplishment, but there are dozens of them. Some have as many as 10,000 pieces in them. Mr. Warther could carve about 1000 pieces a month, so a 10,000 piece train would take about 10 months! Oh, and that was just carving in the mornings and evenings, before and after work. If I had that kind of dedication, think of the quilts I could make!
This is President Lincoln's funeral train.

We stopped at a cheese factory and picked up some goodies and asked directions to a picnic spot. It was down a few more country roads, and it was a beautiful setting. And we had the whole place to ourselves!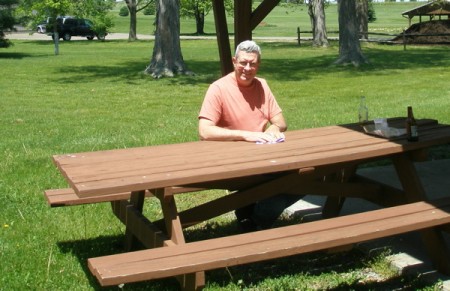 Some shots of the park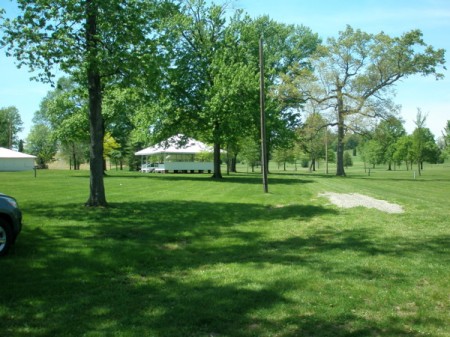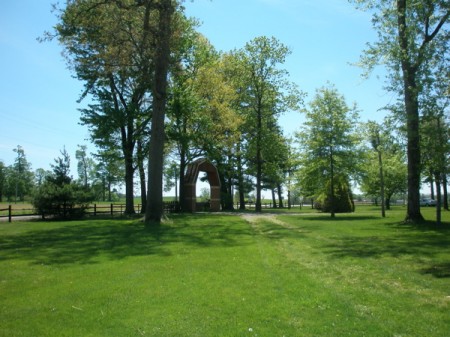 And this was the view across the road.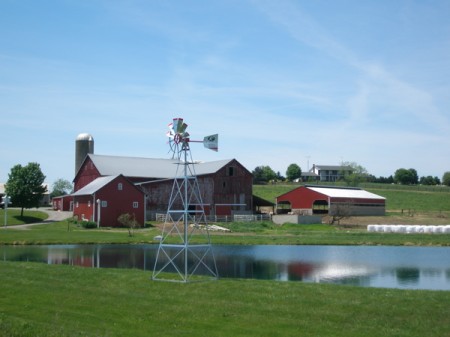 Another day in paradise!