Bob flew into Pittsburgh on the last day of Market, and early Monday morning, we headed for Ohio!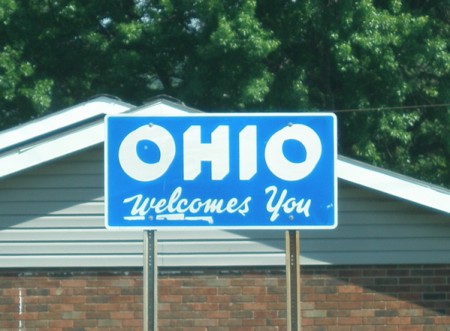 Why Ohio, you might ask. Why not!?! We love to pick a state and explore. We don't have a plan except that we plan to stay off the freeways and out of the big cities. We were greeted by rolling hills, deciduous forests (which are so different than our evergreen ones) and lots and lots of beautiful farm land.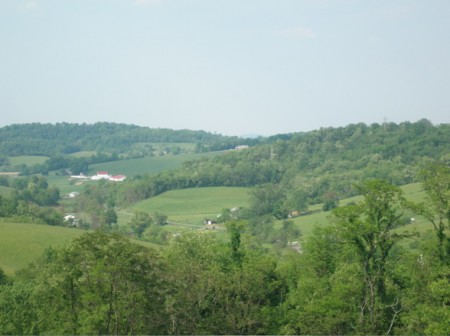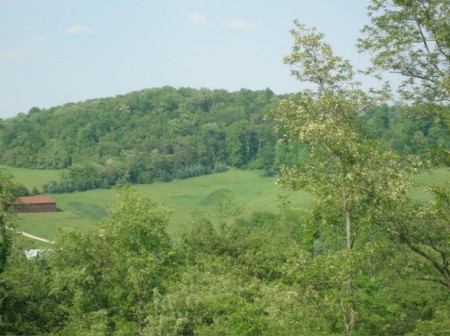 I love barns, and look at this one that greeted us!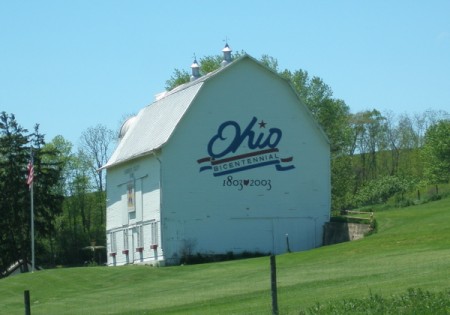 Here's an oldie. Check out the foundation.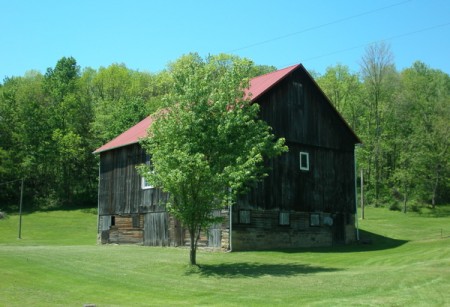 And I loved this old log cabin and its location near a tiny creek.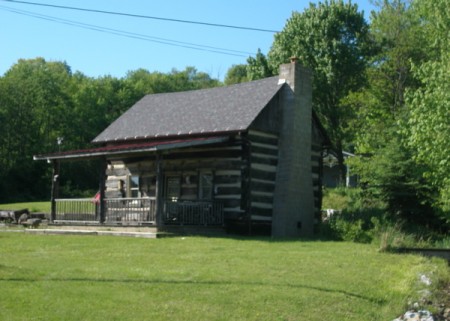 This house fascinated me. It was in a small town on a residential street. All the houses looked similar with lapped siding. But this one was being worked on and the siding had been removed to reveal that it was made from hand hewn logs! I wonder if they all were?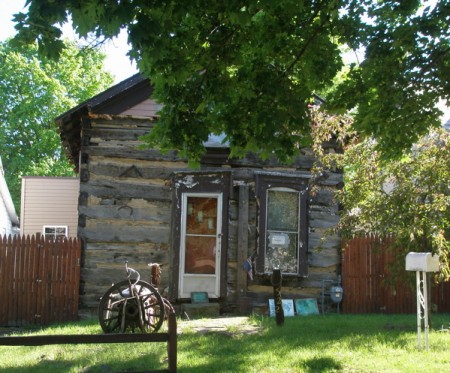 I could tell we were going to like Ohio!