A couple of years ago three women who came to one of my retreats kept talking about their quilt guild, The Blockheads. At some point the question came up of how many members the guild had. The answer? Three! We had more laughs over that, and it got me to thinking. While I love being a member of the Peninsula Quilt Guild, it might be fun to be a part of a mini guild, too. So, the MG's were born! We've one-upped the Blockheads–we have four members! In fact, we've gotten together with the Blockheads for a couple of rumbles.
Last year the MG's launched their first world tour. I'm not sure what happened to the photos from that trip, but it was a smashing success–right down to our custom made shirts.
Connie, one of the MG's, had deserted us for a warmed clime, and headed to Arizona in November–just to spend a few months basking in the sun. but, lo and behold, she and Davey bought a house! Now the rest of us really needed to see this house–and the sun. Those of you in the Northwest will understand. So, the second world tour was launched–The Psychedelic Sunshine Tour! First we ordered new shirts.
Unfortunately, you can't see the "bling" on these shirts, but they each have a crystal peace sign on them!
Monica, Robin and I winged our way to sunny Phoenix. Connie was a fabulous hostess, driving us all over creation to visit great quilt shops and great restaurants. What more could you want? Perhaps a visit to the Mariner's spring training facility?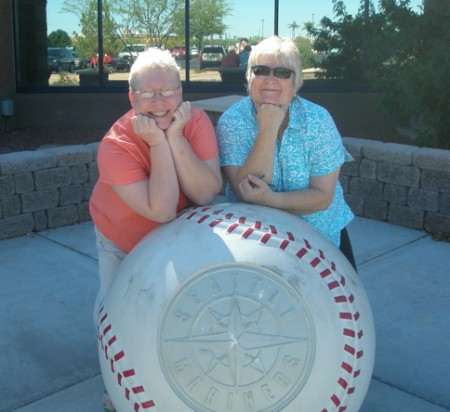 We loved the German restaurant in downtown Glendale, and I don't think our shirts attracted attention to us.
But, health enthusiasts and nature lovers that we all are, we went on a nature hike to enjoy some of the local flora.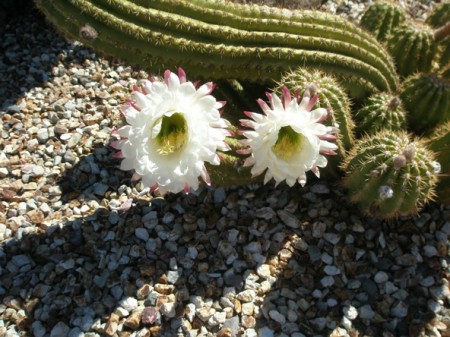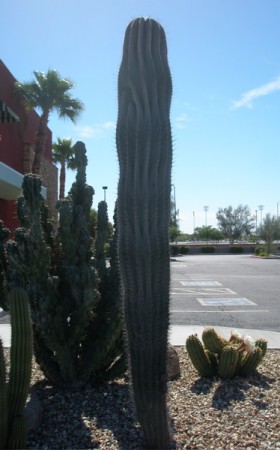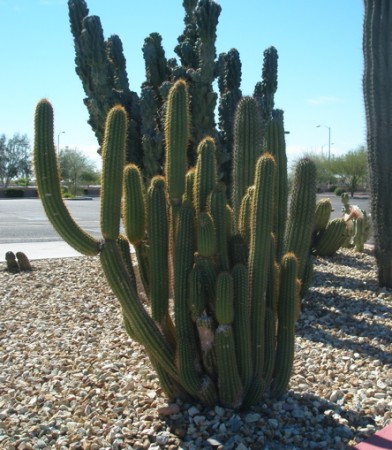 Okay, so it WAS in a parking lot, but we did get out of the car and take pictures!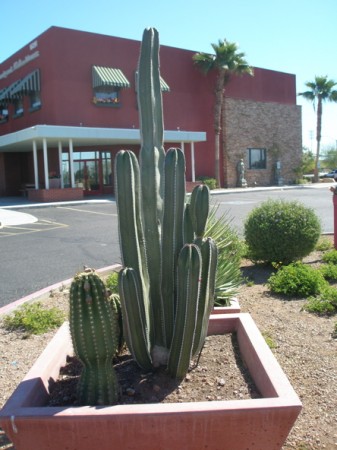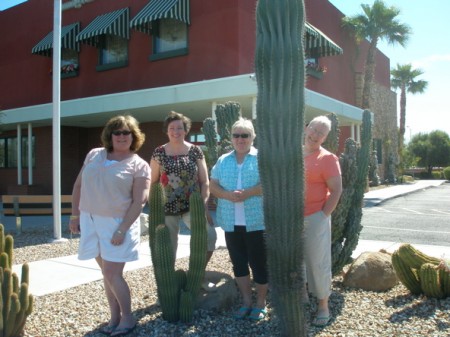 The sun set too soon on our fun weekend. Thank you Connie, Thank you MG's