A bright spot amid chaos!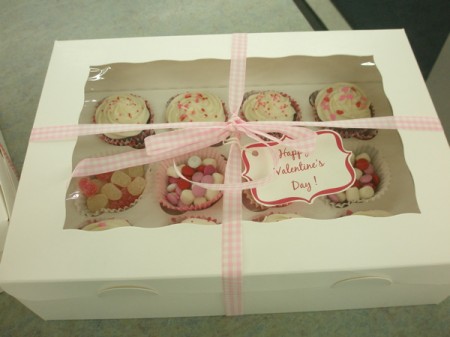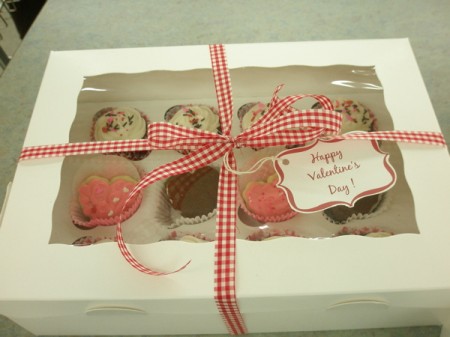 During the chaos of the first day of our Blowout Sale, look what arrived. These two boxes of the most beautiful, most delicious treats you could imagine! Before I describe my stunned response, I must back up.
You meet the nicest people blogging! Don't you all find that true? Blogging lets you reach out and make new friends and new connections. When I was barely started with this blog, I got a lovely email from Jodi at Simply This, That and the Other. She wanted to know if she could profile me on her blog! Me? Why, of course! It was wonderful. She helped get me out into blogland. We've exchanges a few emails since then, and you know how sometimes things just "click" with someone. That's the way it was!
When I announced my final Blow Out Sale, I had an email from Jodi saying she had a conflict and couldn't make a trip to Long Beach that weekend, but she wanted to send me something. Oooooh, how intriguing! I'll keep my eye on the mailbox, I thought.
Well, back to the sweet treats. I opened the door to the shop on Friday and it was instant pandemonium! I had my head down, fingers clacking away on the cash register, when a stranger steps up with these two beautifully wrapped boxes and says, "These are from Jodi." I imagine I had that deer-in-the-headlights look. I so hope I remembered my manners and said, "Thank you!" She faded into the crowd and I went back to doing my sums.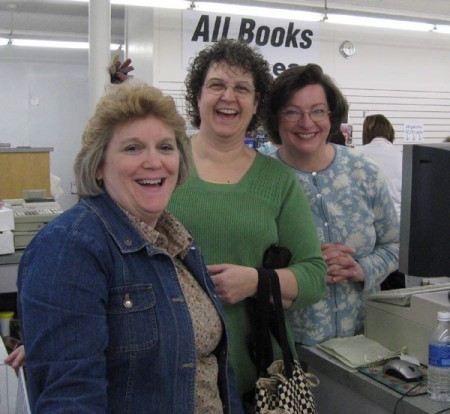 Some time later, this mystery woman returned. Turned out it was Sheri, and her friend Regena (who braved a trip over that very high Astoria bridge despite her fear of heights!). I leaned out for a quick photo with them.
None of us took a breath–or a food break–until we closed the doors at 4:00. And, oh, then did those sweets hit the spot! BUT, before I let anyone have a bite, I had the presence of mind to snap a couple of photos.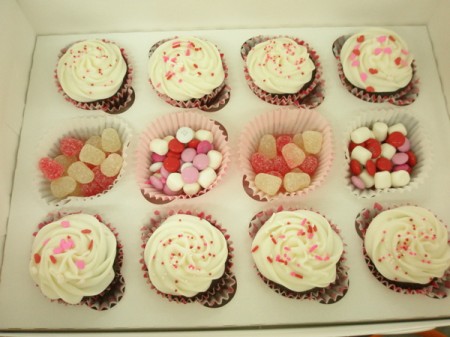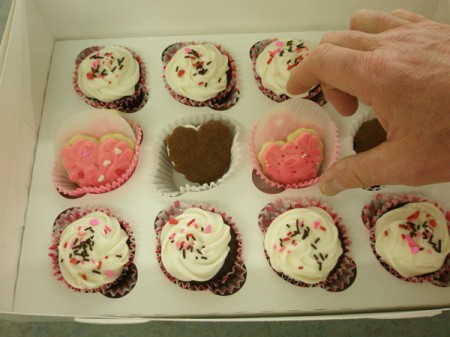 I had to put Bob in his place, as he thought he should have the first one!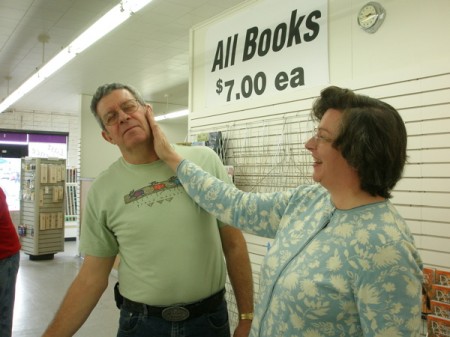 These cupcakes, cookies and candies were every bit as tasty as they were beautiful. And Jodi was so generous. There were enough to share with all my helpers. I just hate it when I have to hoard food all for myself!
Thank you, Jodi.