It has become after Christmas for my nephew Cole to stay with me for a few days. Each time he's here, we make a quilt for another of his stuffed animals. This is Kody. He got a quilt this year. Cole chose the blue and orange fabrics with no input from me–honest! These fabrics are from my new Daisy A Day line. The boy has good taste!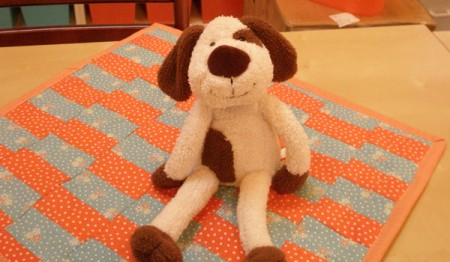 Here's Cole with Kody and Luna.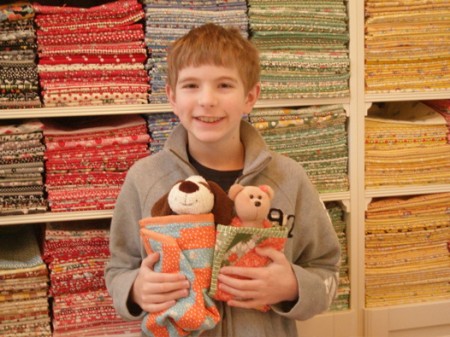 When we sew together, Cole operates the presser foot and narrates for the "audience." This is practice for both of us when we get our own tv show. How does Quilting with Karen sound? "Coming to you live from Studio Anna Lena, this is Karen Snyder under the direction of Cole Paxton…….." Too bad we weren't really taping, we are quite entertaining! At least we think so.
Last Christmas Luna (Leilani Lahianaluna) got her quilt. As a native of Maui, she needs a quilt in this Pacific Northwest climate–especially since she's still wearing her grass skirt! For this quilt, Cole went through my "strings" of fabric from my first Wash Tub lines of fabric. He's very good at matching the colors for his quilts with the particular animal it's for!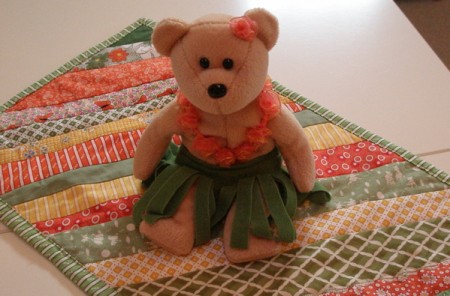 I'm Karen Snyder and I approve this message!