We're lucky enough to have several Christmas celebrations–Christmas Eve at my Mom and Dad's, Christmas Day here, a celebration with my brother's family a few days after Christmas, and getting together with Bob's kids and grandkids after Christmas!
Here are some random shots from our holidays.
Mom still has her Patsy Ann doll from when she was a girl. Here's Patsy Ann decked out for the holday.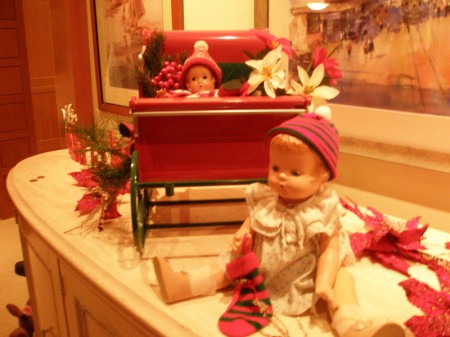 My parents, brother and sister.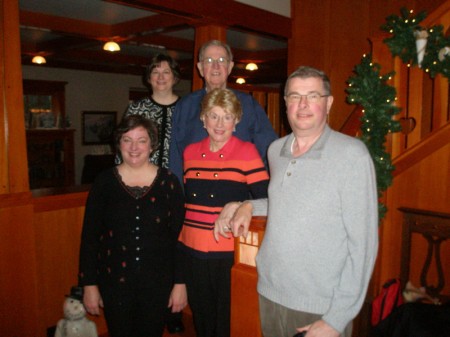 My parents with their three grandsons.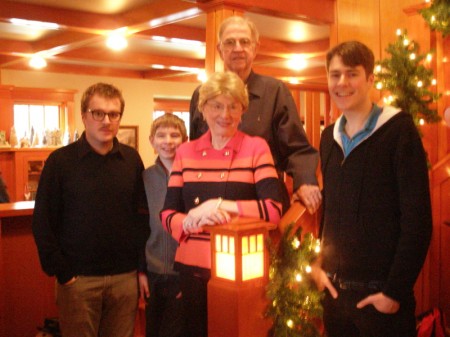 The steamed cranberry pudding we had for dessert at one meal. You can find the recipe here.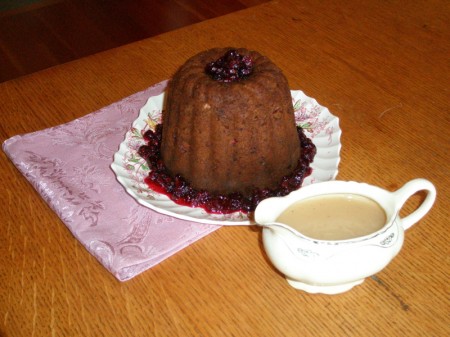 Sticky Buns I made for brunch. I've also posted this recipe.