After we demoed the kitchen in our Swedish house last fall, Torsten and Mikael put in the wood stove.  Then, in January, we installed the floor and cabinets and got close to finishing the remodel.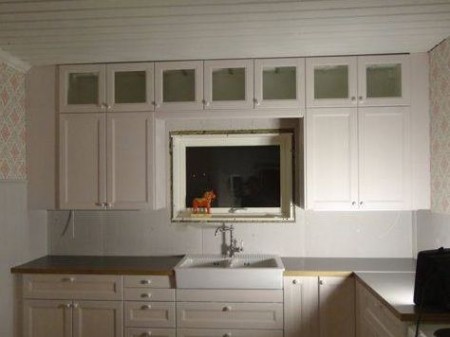 Before we returned to Sweden for the summer, Torsten and Mikael built the hood over our stoves.  It started with Mikael putting a fresh layer of cement over the chimney.  This is the hall side of the chimney.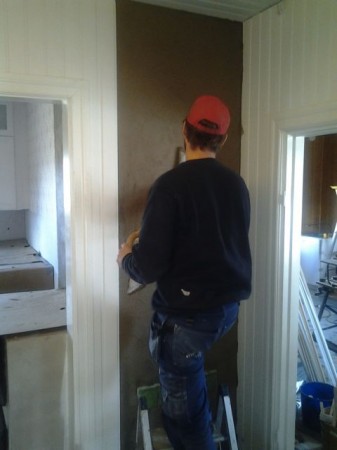 This is the kitchen–with the wood stove covered up and the electric stove temporarily removed.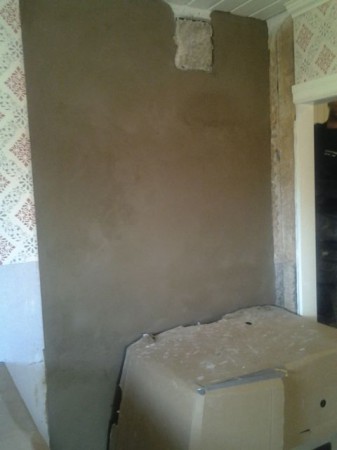 Traditional Swedish hoods are very different than the prefab hoods we're used to in the US.  Torsten built the steel framework…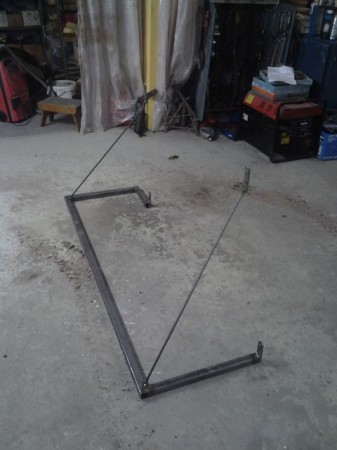 …and installed it.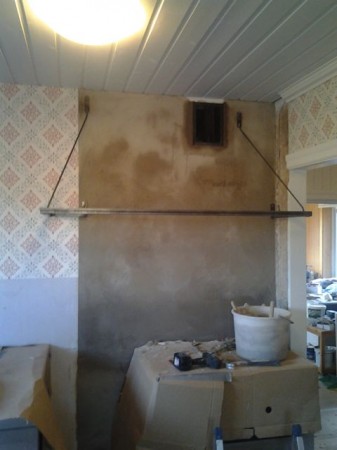 Then Mikeal started building the hood with bricks.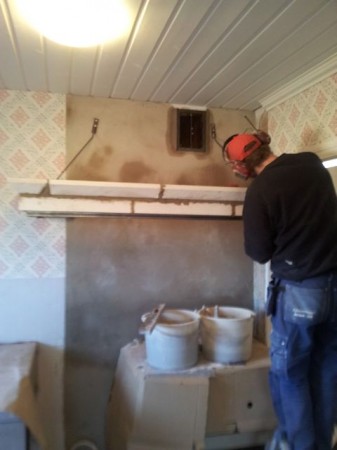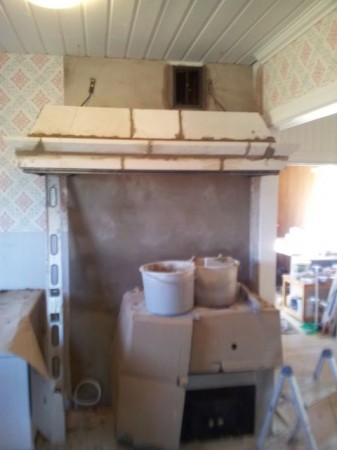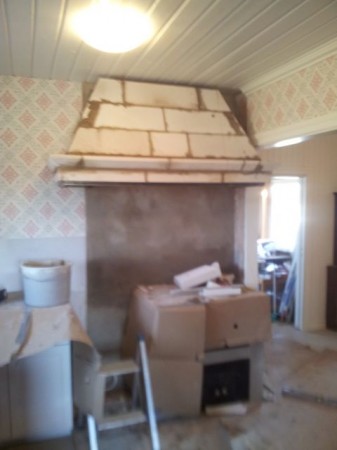 While the work was in progress, this was the only photo Torsten sent me!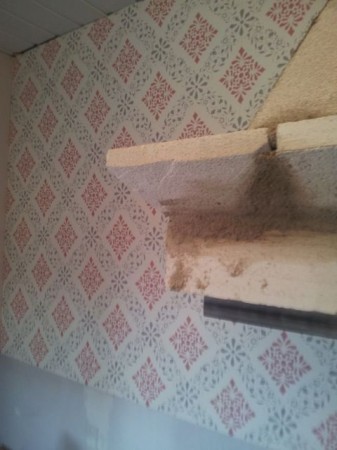 Once the bricks were in place, Mickael covered everything with a layer of cement.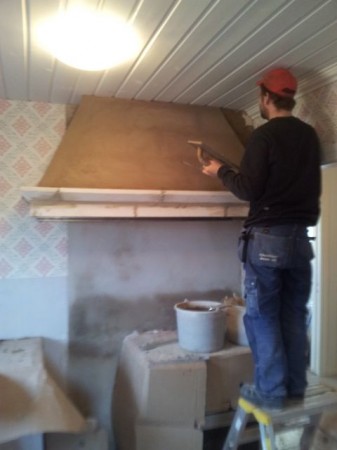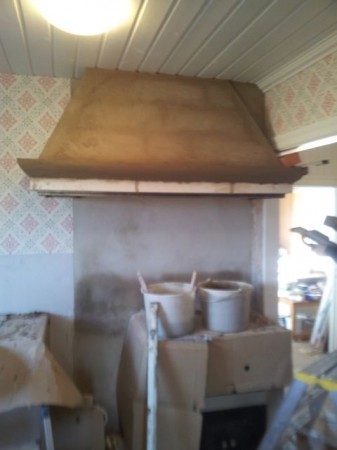 And I got my second sneak peek!  It's hard to be half a world away!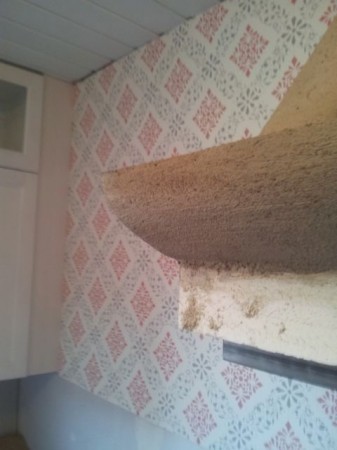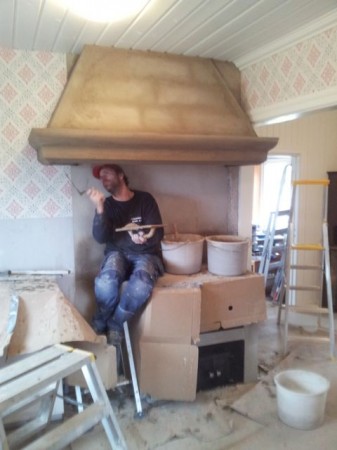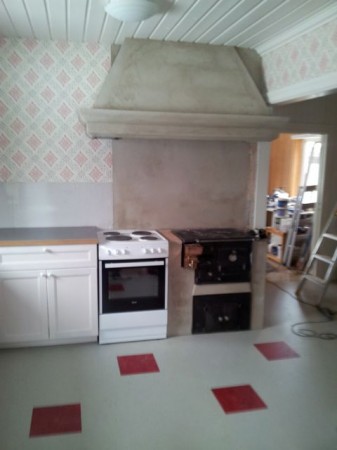 Finally, I couldn't stand it any longer!  I had to make a trip back to Sweden.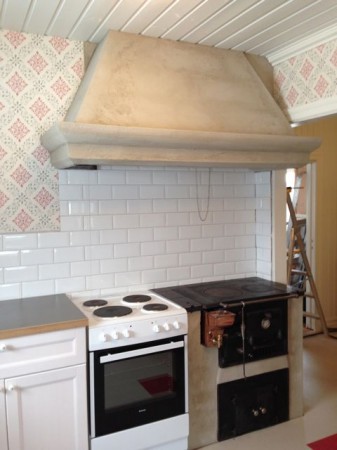 Everything looked fabulous, including the white tile back splash.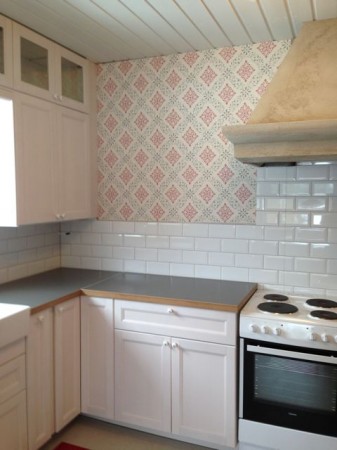 This summer, Bob painted all the cement.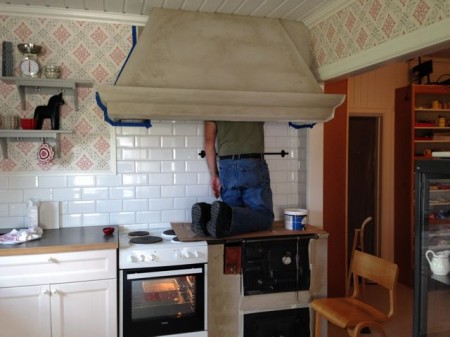 Traditionally these hoods are painted white, and that's what we did—with the first coat.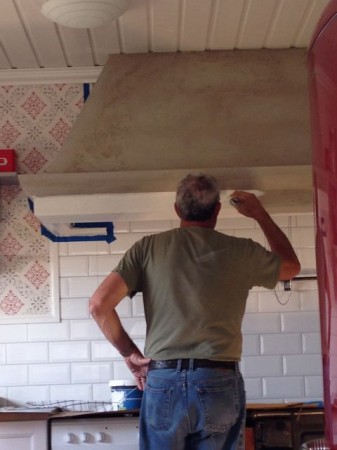 But it seemed so stark white that he put a second coat on with a tinge of gray in it.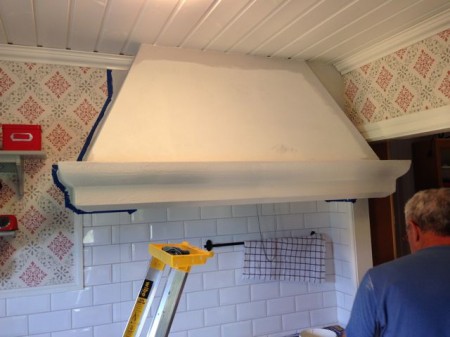 And it looks fantastic!  The vedspis (wood stove) and hood really make this my Swedish dream kitchen.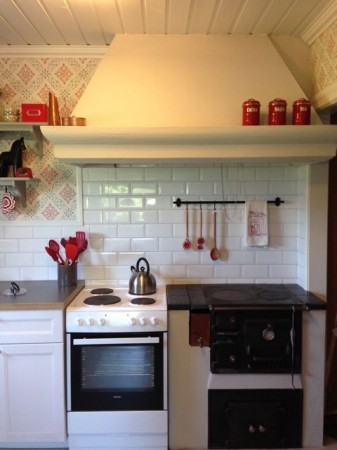 Thank you Torsten, Mikael and Bob!