I love the glass doored cabinets in our Swedish kitchen.  The trouble is, I had nothing to put in them!  On a trip to Anthropology, I saw some cute cut-out letters and thought that would be a simple solution, but what letters?  Our initials seemed kind of weird.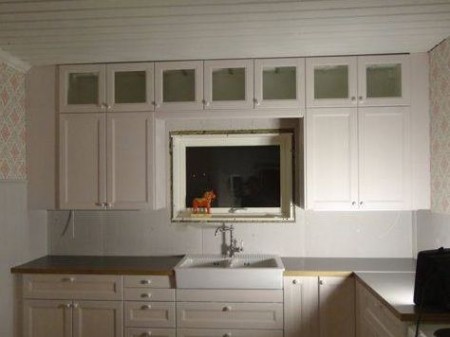 Then it hit me–why not write "kitchen," but in Swedish.  The word is kök–just three letters.  And there were seven cupboards–three above window.  I went to the craft store and had to get creative to get the two dots above the "o".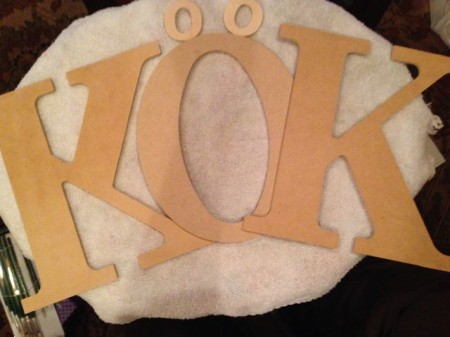 I bought some red paint and gave everything a couple of coats.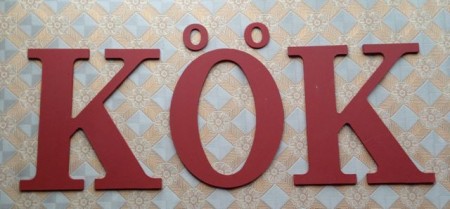 I found this scrapbook paper and decided to do some decoupage.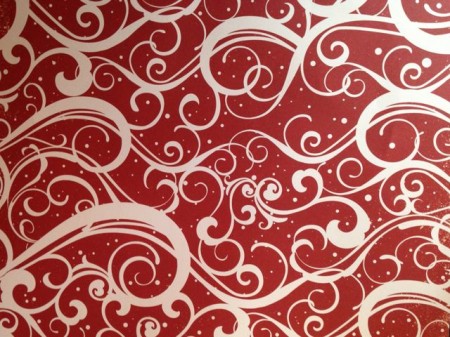 The cutting out was a bit tricky.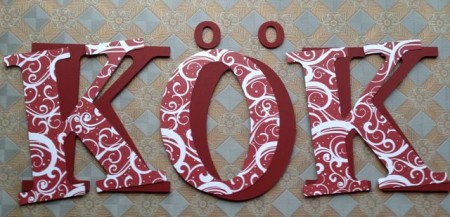 But the decoupage was fun!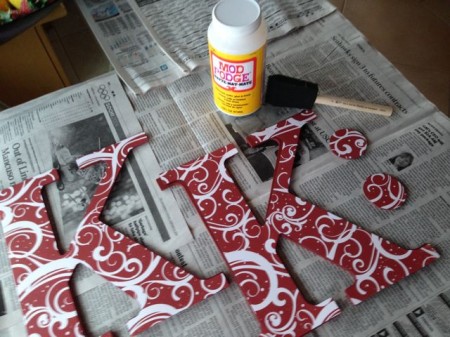 Bob made some great bases for me–and eventually figured out how to mount the dots above the "o"!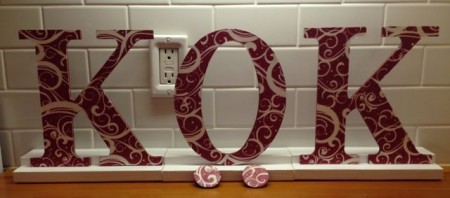 Of course, when I got back to Sweden, I found I could have bought letters there–with the appropriate characters.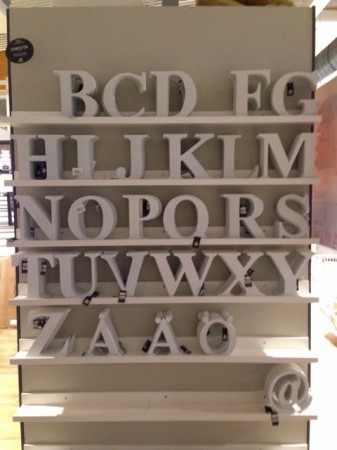 The letters worked out great!

It was tricky getting a photo without glare on the glass.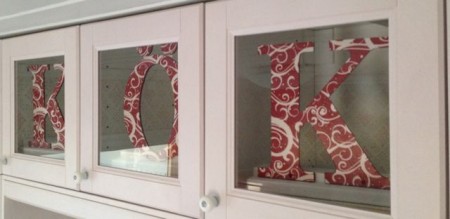 But, the letters served the purpose–filling up some space!