Skansen is the fabulous historic outdoor museum in Stockholm.  When we were there in June, we happened into one of the old buildings where two women were making thin bread.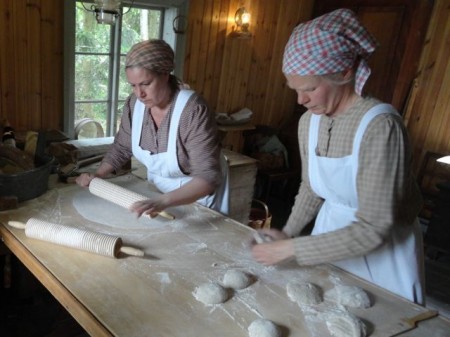 There were beautiful soft rounds of dough resting in the window.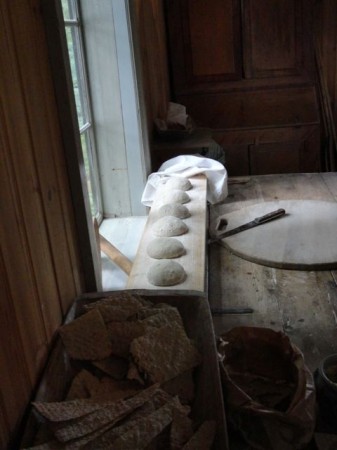 The dough was first rolled with the grooved pin on the right then got a final pass with the nubby one.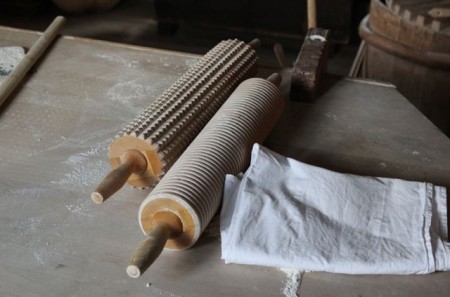 Once it was rolled paper thin, it was lifted onto a "paddle."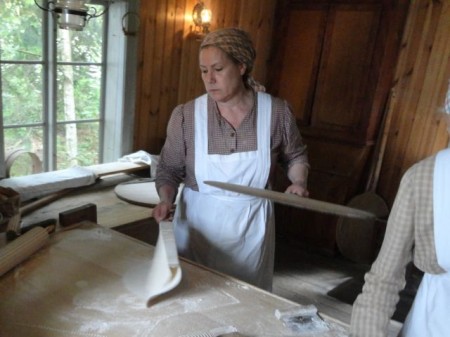 The baker used a soft brush to reposition the dough.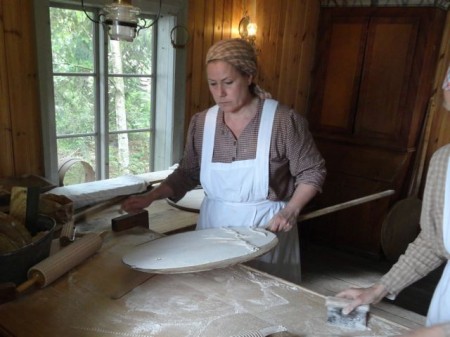 The oven was full of glowing coals.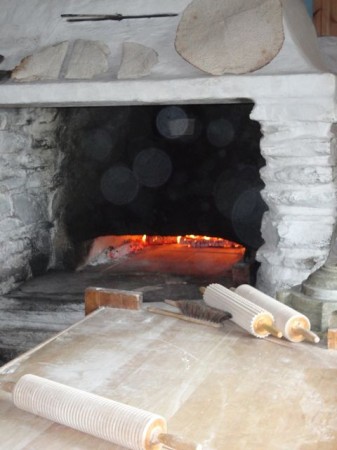 It cooked in about 30 seconds!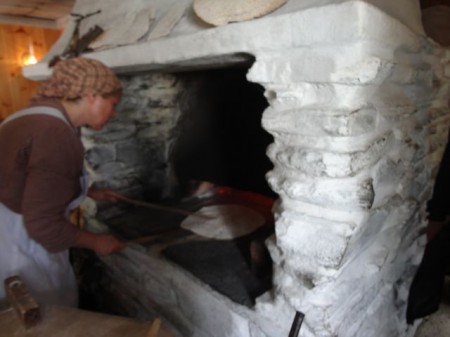 The bread in the front of the basket is the finished thin bread.  It was quite tasty!